The Apple Harvest
11 Oct 2021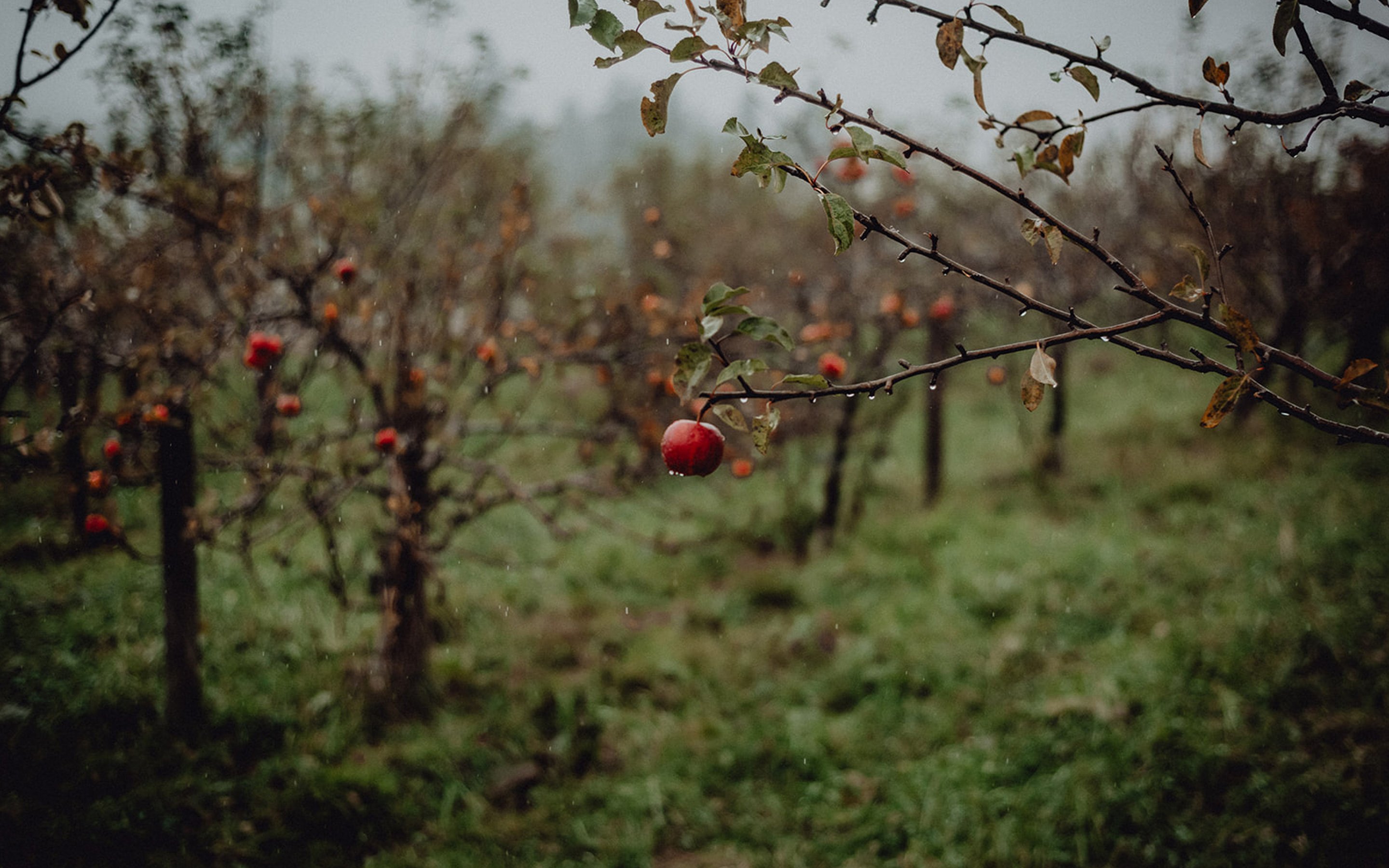 An apple a day, they say, keeps the doctor away – but that isn't all an apple is capable of, and here lies the evidence. Apple enthusiast and owner of Dour Cider, Jack Arundell, imparts a bushel's worth of wisdom on this wonder fruit, and why he's intent on saving any of it from going to waste...

One of the most common misconceptions about apples is that a pip from a Granny Smith, for example, will be able to grow a Granny Smith tree. But the truth is a little (a lot) more complex. Just as we humans are each unique so too are apple seeds. Over the last few years, I've been on a quiet mission to make cider from given and forgotten apples in and around Edinburgh and Fife. The apples I use are mostly eating and cooking apples that have a high acidity and sugar content and little by the way of bitterness or tannin. This isn't ideal for cider and they were most likely varieties planted to make lovely crumbles and pies but, learning from the ways of winemakers, I've adapted to use what I can get my hands on.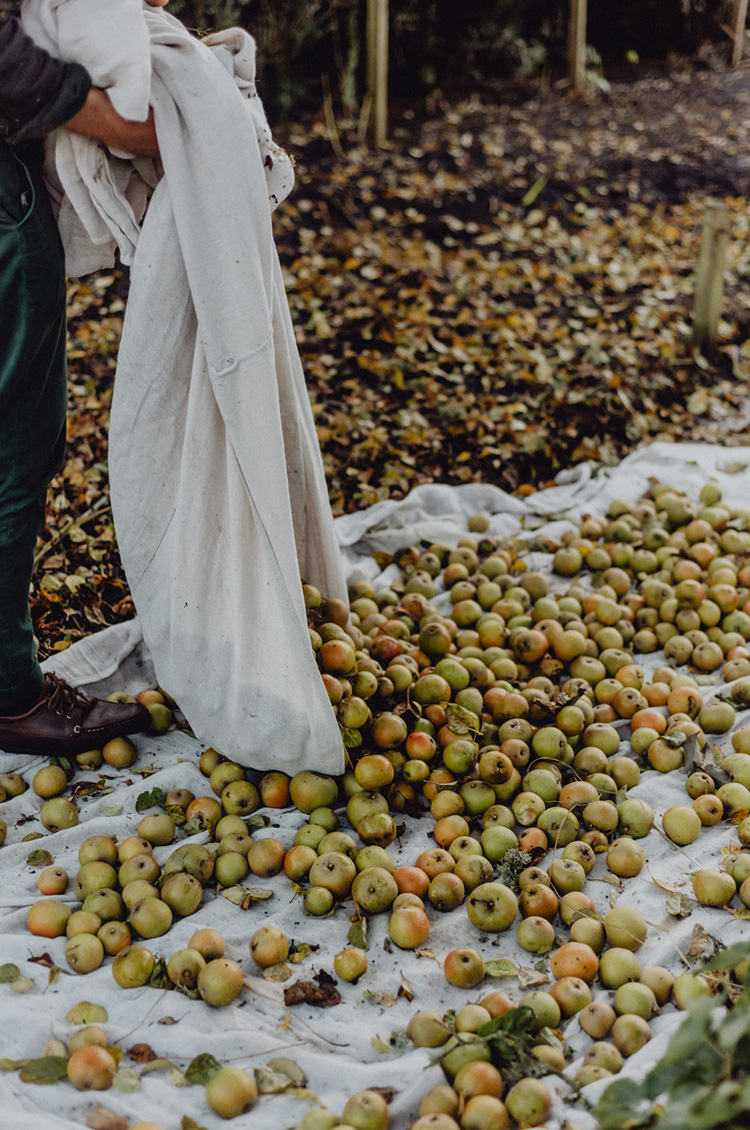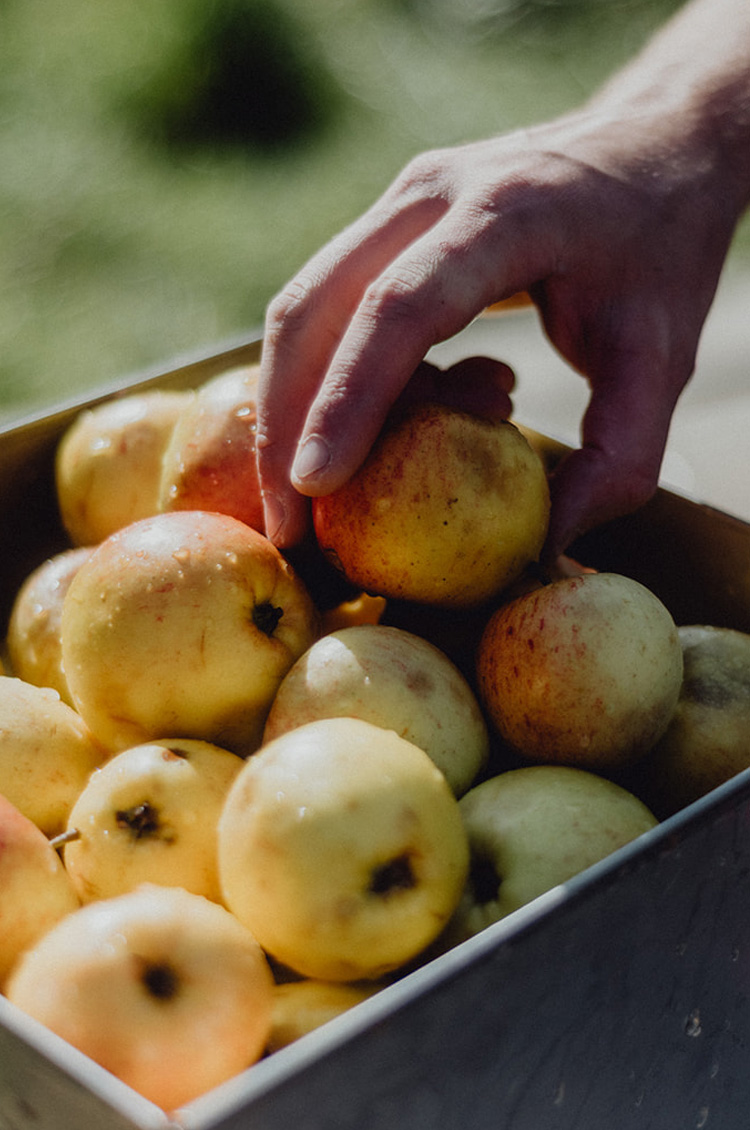 Now a little more on those seeds. You see, if propagated and allowed to grow into an apple tree – whatever the variety may be – the seed would form a new variety of its own. Sure, it would resemble its mother tree, but there are always surprises. A tree can only be replicated with some true dedication. Put simply – you take a cutting of the apple tree and graft this onto a rootstock which then makes a copy of the original tree. To those saving their apple seeds with the dream of an orchard, this may appear to be a disadvantage. But it is, of course, how thousands of unique and wondrous varieties, suited for a wide spectrum of uses, came to being.
One of my favourite spots for finding my apples is in the old grounds of a hospital built after the First World War. As a way of feeding the patients ('an apple a day' etc.) an orchard was planted and cared for over the years – I like to imagine that it aided treatment as a restorative place for the patients, as much as for bearing fruit.
The hospital is now in its second life as a beautiful residential development but the abandoned trees remain – a once pruned orchard is now filled with brambles and nettles and the trees are left to grow wild. Some have even fallen, laying on the ground as if they have collapsed under the weight of the autumn crop. Here, I often find a friendly subset of society who, like me, find uses for the apples – filling a small basket or bag to take home to create something hearty and sweet.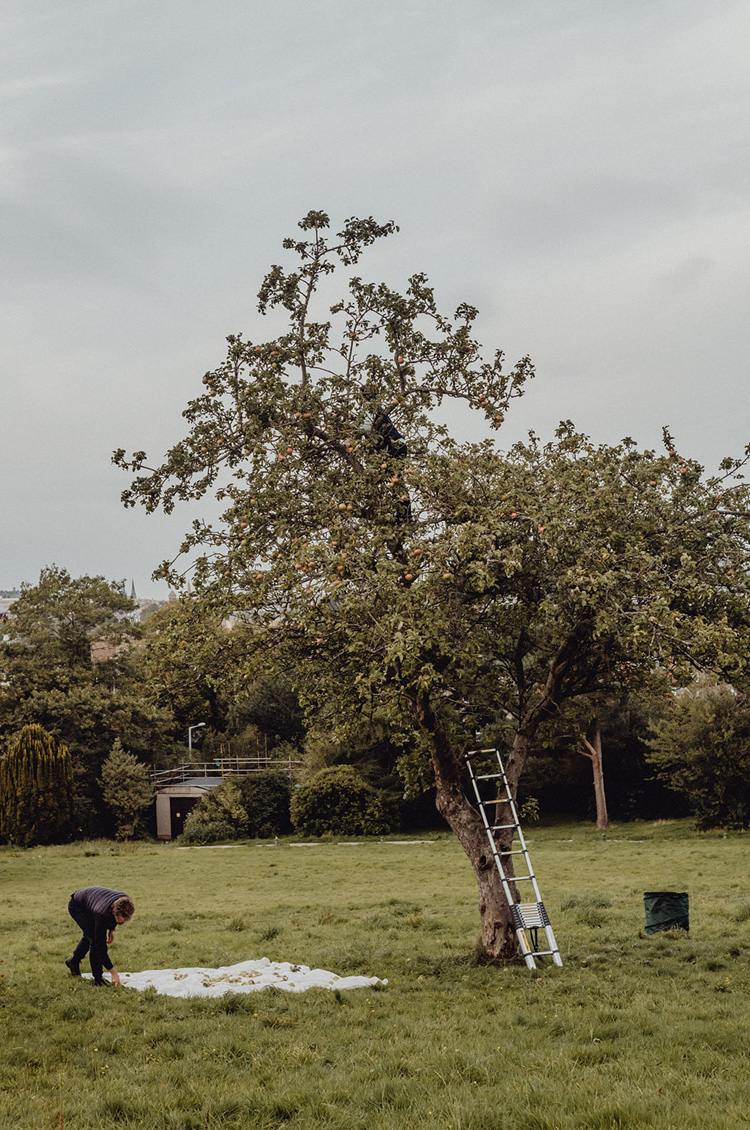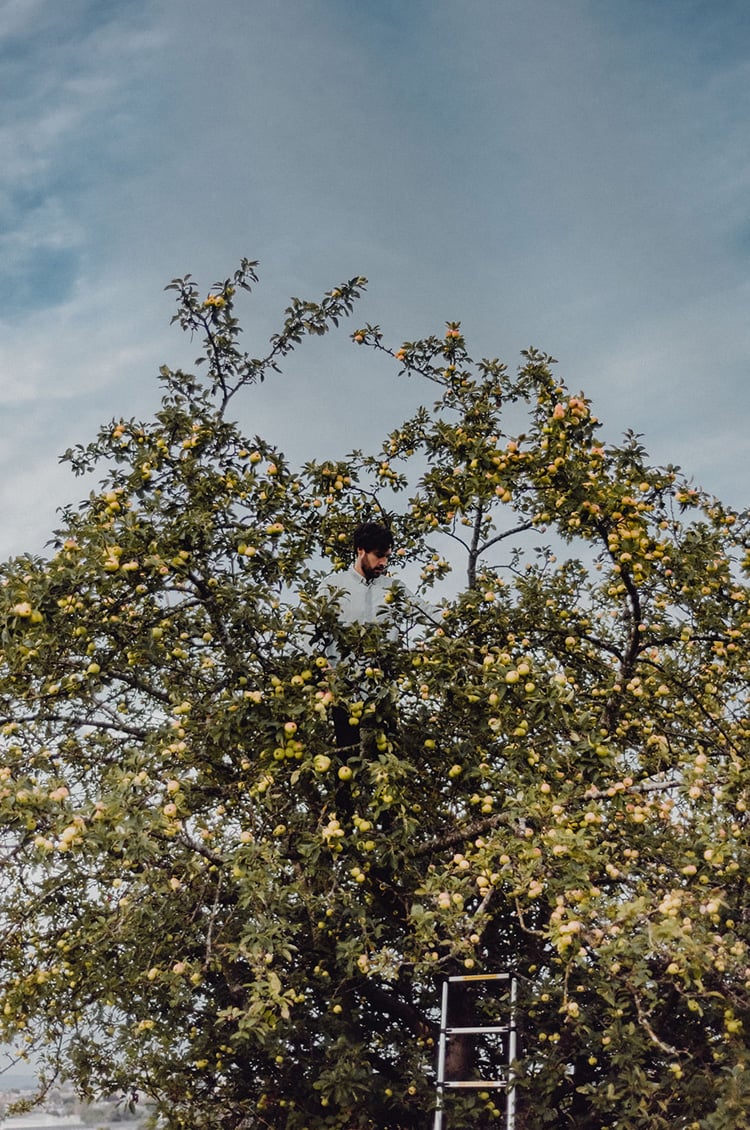 I even know a few keen apple enthusiasts who taste apples growing on the side of the road or path which have self-seeded from a simple toss of a core into the hedge. These wild trees can bear fruit that's anything between delicious and inedible. But there is always the hope of finding the perfect variety for whatever said enthusiast is looking for – be it cooking, making cider, juice or vinegar. There are some, I'm sure, who would like to name a newly discovered variety after themselves and there are also those who seek lost varieties – 'apple archaeologists' if you like. Often on a quest in search of remaining trees from forgotten orchards, hoping to preserve what may be the last of its kind. If a graft can be taken, a copy of the tree can be grown in one of the many museum orchards keeping these lesser-known apples alive.
In the old cider-making areas of England, such as Herefordshire, things are a lot more organised. Apple varieties have been cultivated through time for their specific properties, and even arranged in orchards as early and late harvest varieties, taking advantage of the year's weather to space out the harvest for the farmer. The cider varieties have distinct flavour profiles which can be used as a single variety or blended with each other to provide balance. In the UK, we have a rich history of cider and perry but it has been a rather underappreciated drink ever since the craft became largely industrialised. Change is afoot though, and a new influx of makers are crafting drinks that reflect the terroir, season and fruit. Some of the most inspiring, such as Little Pomona, come with a background in wine – but there's also those traditional cider makers who have always been making good cider.
Cider isn't the only magic to come from apples, though. Eating them just as they are can elicit just as much pleasure in my opinion. Crisp to bite, with a juicy centre – they're the perfect pick-me-up on the go, or sliced with a sharp knife on a beautiful plate is also rather lovely. One of my favourite apples is the Egremont Russet – it has a rough skin and waxy flesh that holds a beautiful and complex nutty flavour.
Amongst busy lives it's easy to forget that the apple harvest season is but a few short months each year – from September until the end of November. For most involved in growing the fruit or making cider, this means a finite number of attempts to get it right. Even an apple grower who has a long career may only complete 50 harvests in their lifetime. Each year is different and holds its own challenges, with late frosts or strong storms damaging the early stages of the fruit. But these challenges make for the rich and complex world of the apple, and should be something we celebrate. In January, once the apples are safely harvested, some growers and producers still practice wassailing where they toast the trees to ensure a good harvest in the next season and a way of thanks for the previous crop. But let's not wish time away, because right now it's perfect picking season, and I'd suggest you make the most of it.
Order one of the first bottles of Dour Cider at Noble Fine Liquor in London, Pullo in Exeter and online with Aeble. Second release coming soon...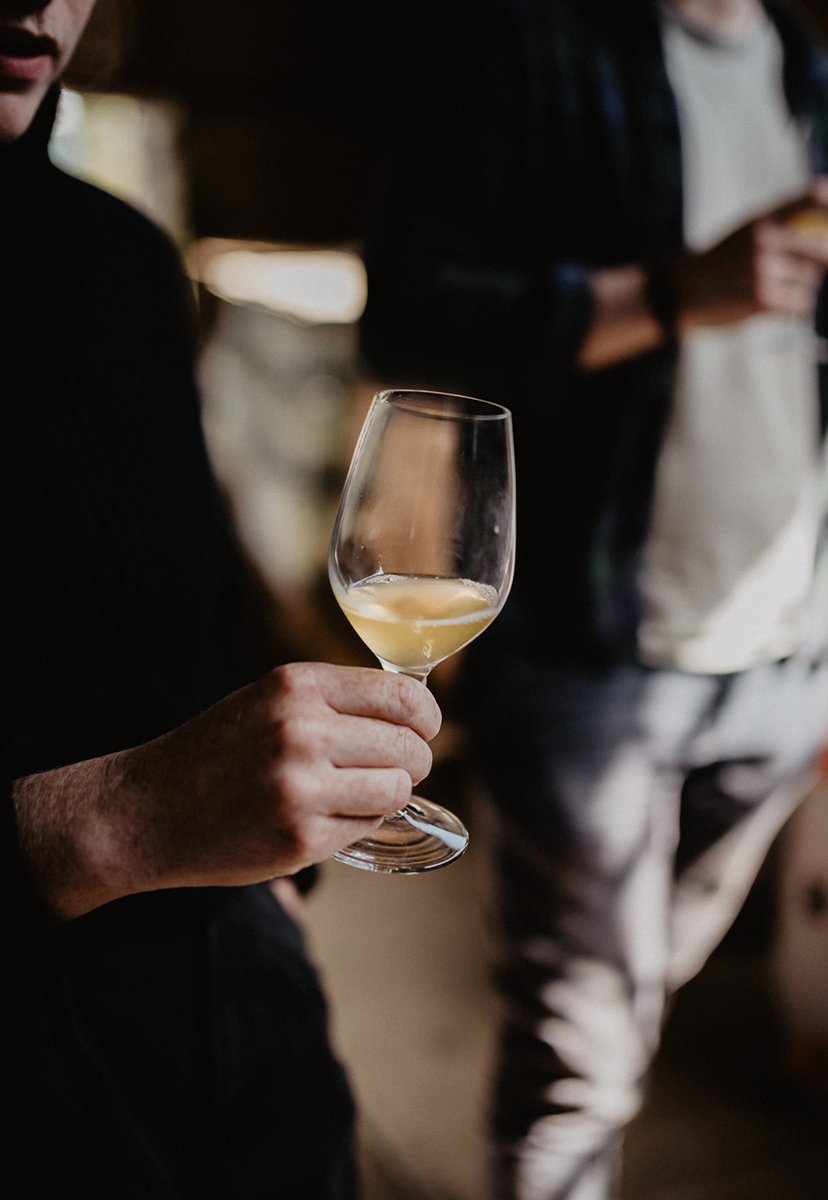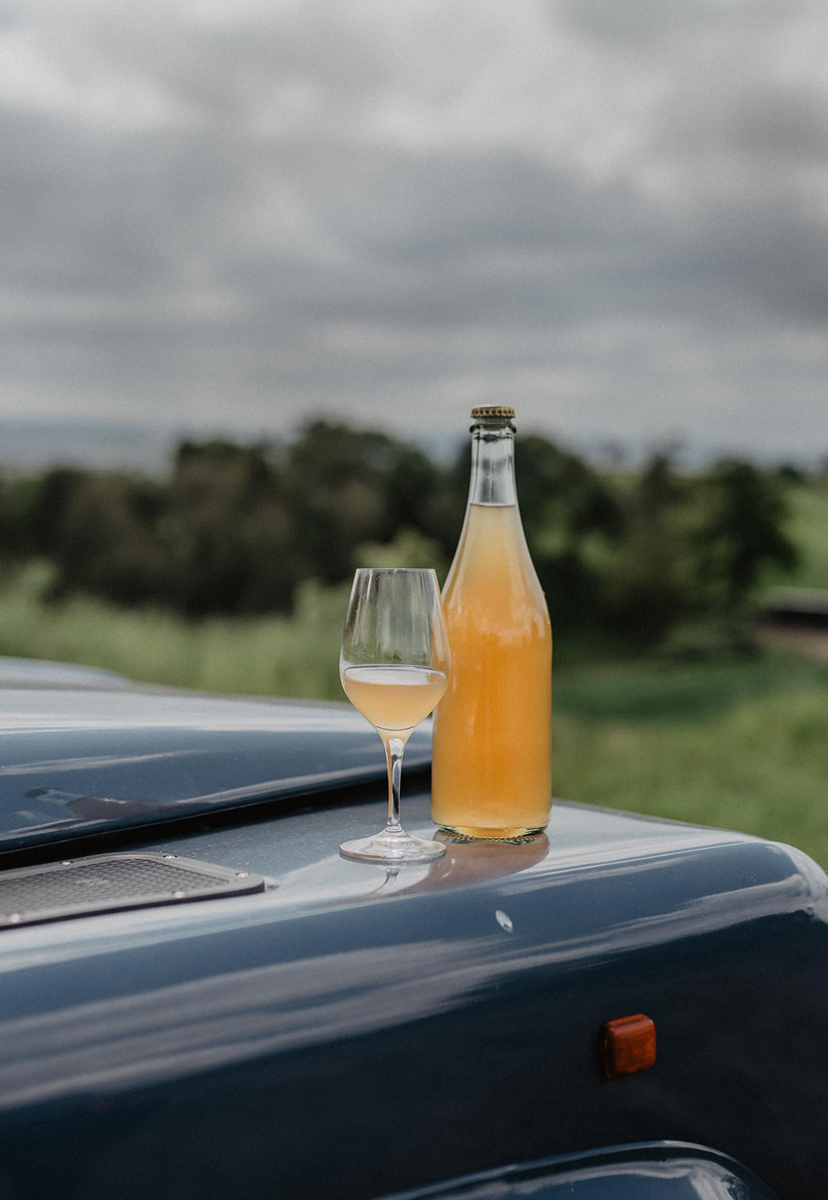 Words: 
Jack Arundell, Dour Cider
Photography: Amelia Claudia