The R&W Kitchen
07 Oct 2021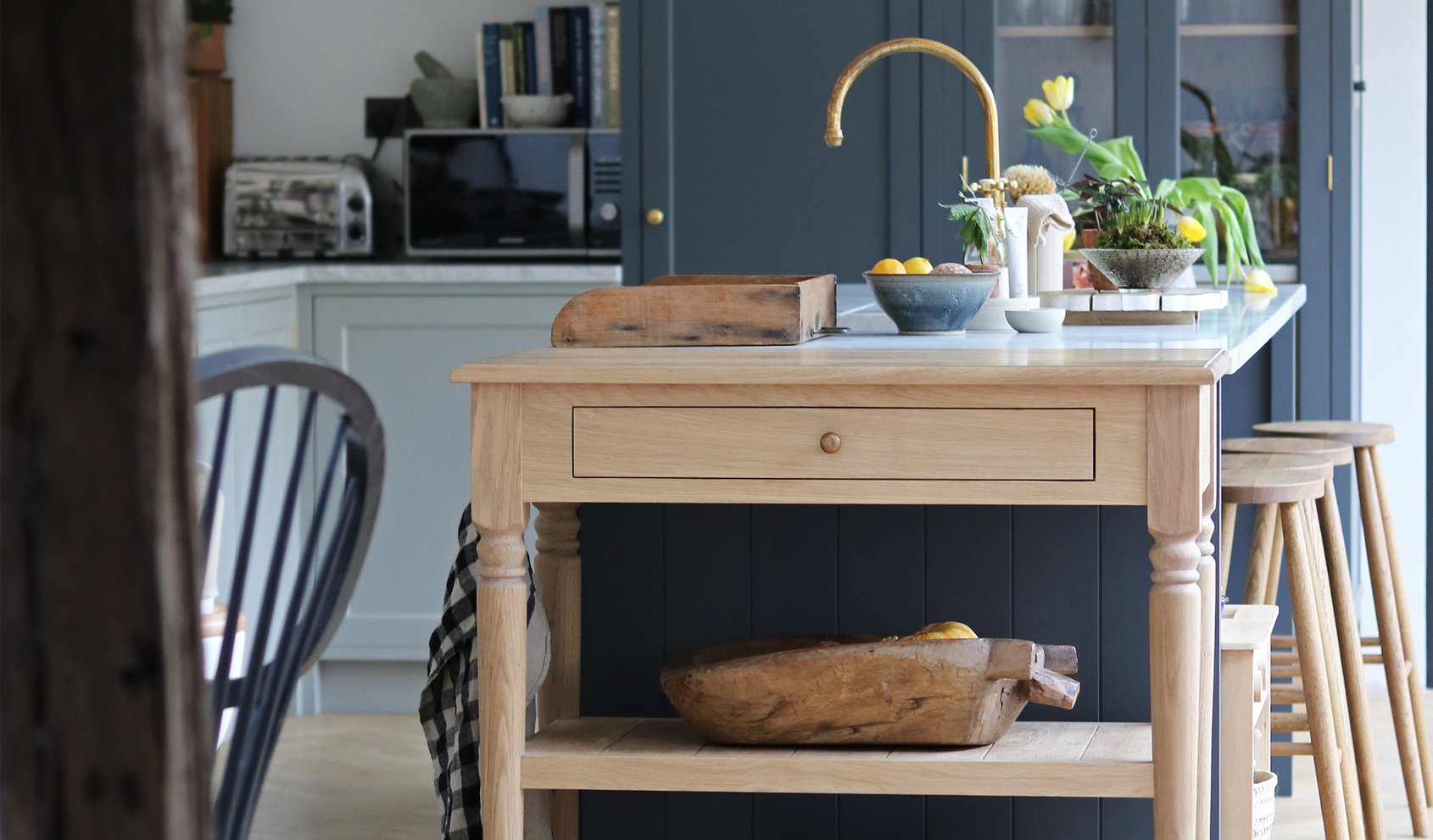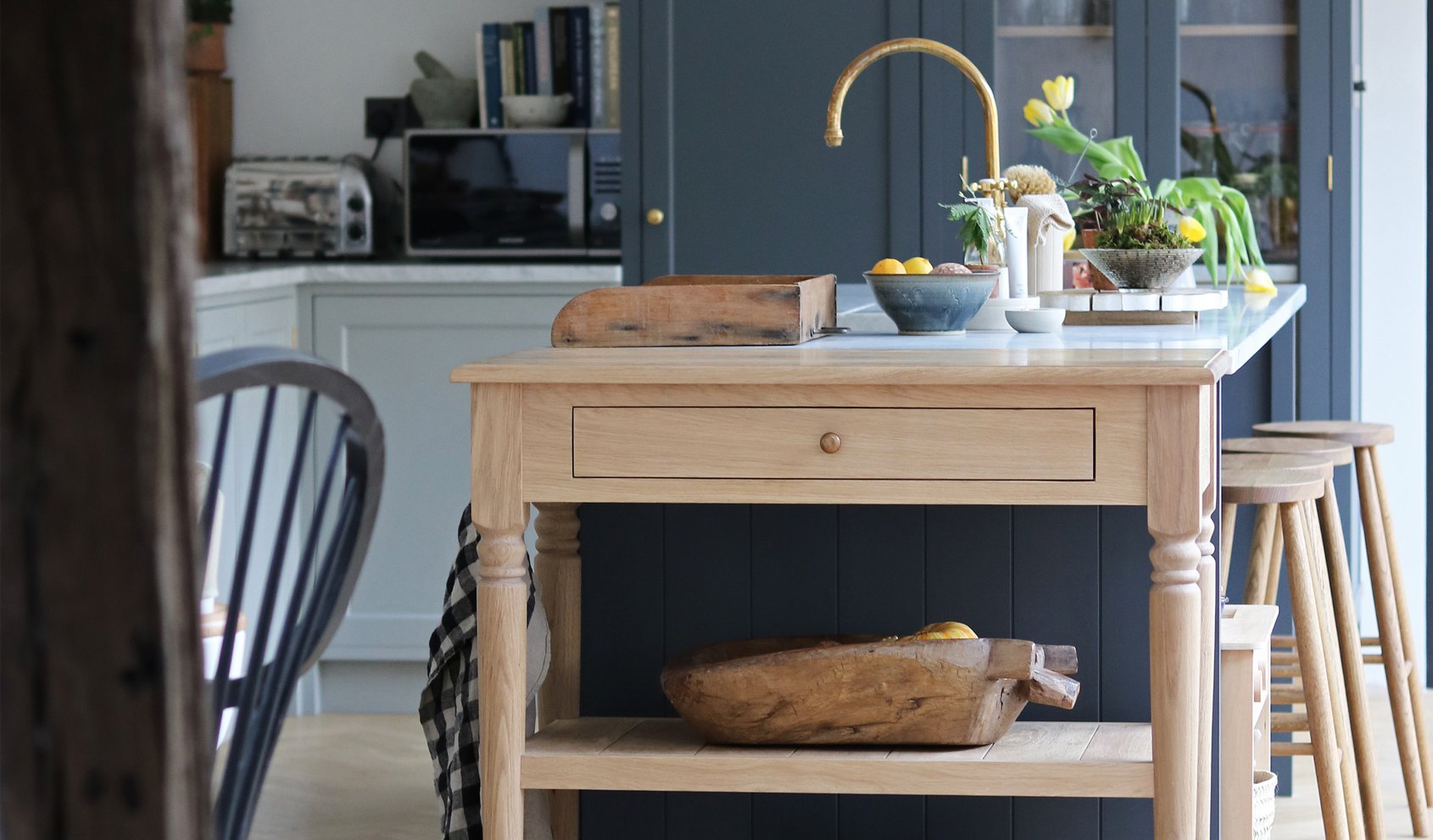 It is most rare that we share glimpses into our founders' cottage home. On occasion that we do, it is typically from the garden where Lucy writes her gardener's journal for our monthly Instagram Story (see our highlights to catch up should you wish). But, a few months ago, we shared a single photo from their British-made kitchen, and how so many of you were keen to know more. So here she shares a most short story of the heart of their home and the elements that indeed went into its being...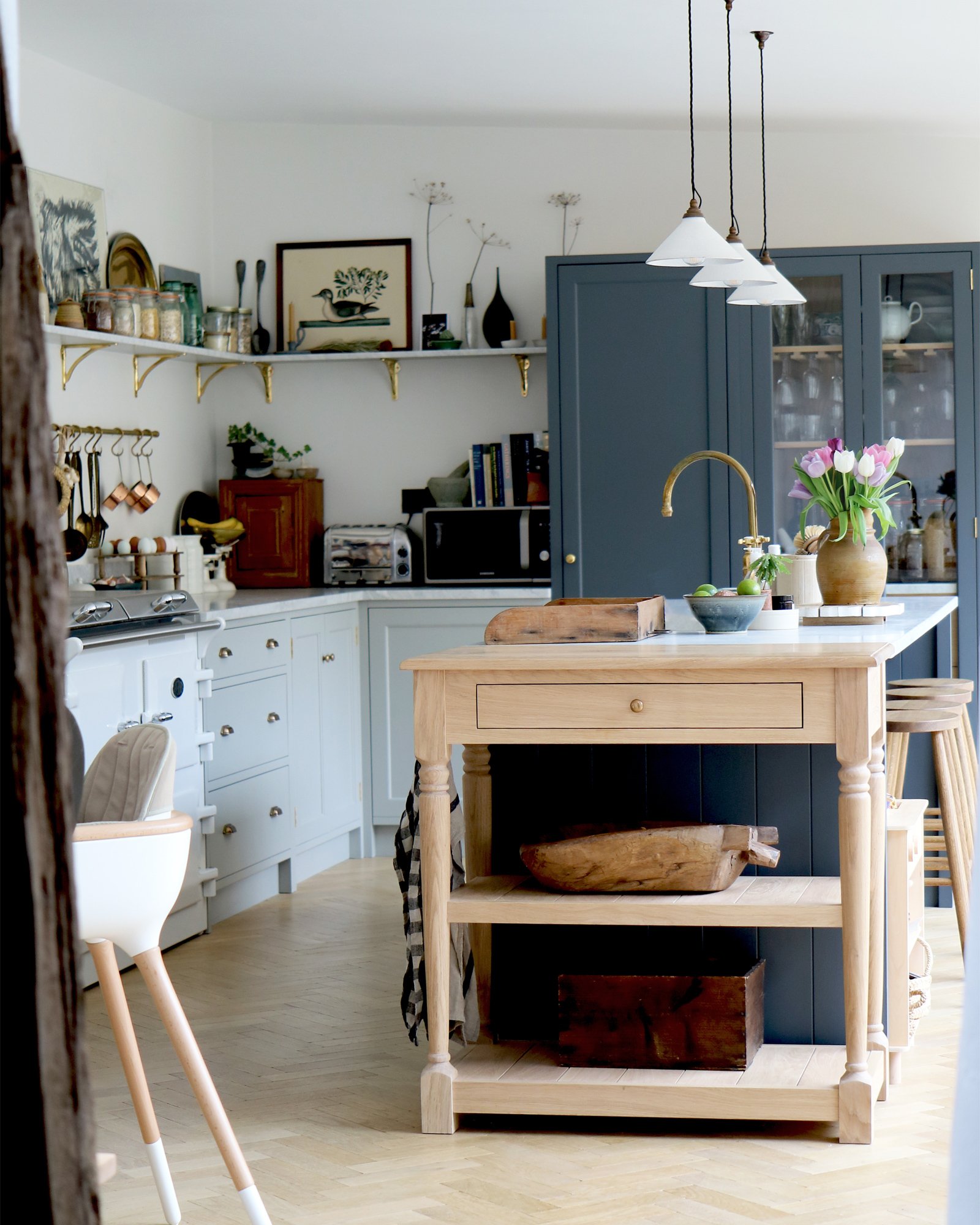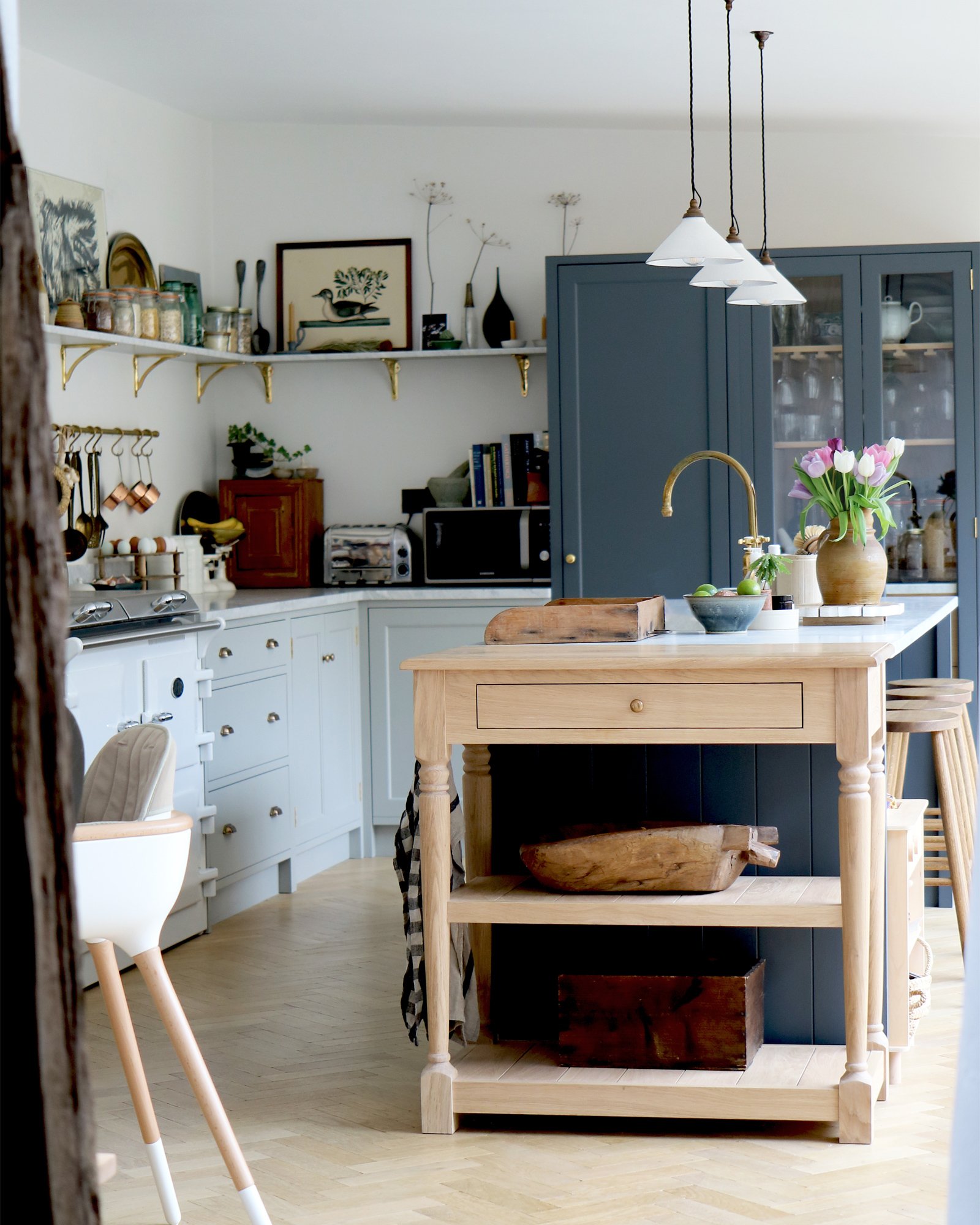 A Gathering Place

"Our kitchen is a rather full space in every sense of the word. If we're not sleeping, we're in here, which is why we believed in investing in it so that it could be everything we'd hoped for. 

"There's a corner bench and table and our oak stools from DeVOL at the island which is where we always have breakfast. Our daughter Alma says when she wakes, 'we go in kitchen?' and it's where she burns off some energy, careering around it like a mad thing. 

"But people aside, it's also full of bits and pieces. Things I've gathered over time – I've always been a collector. Flea market finds and steals from Etsy make up a good chunk of it but there's plenty of new too like our brass taps from Perrin and Rowe which are unlacquered so that they'll age more quickly and develop a heritage patina."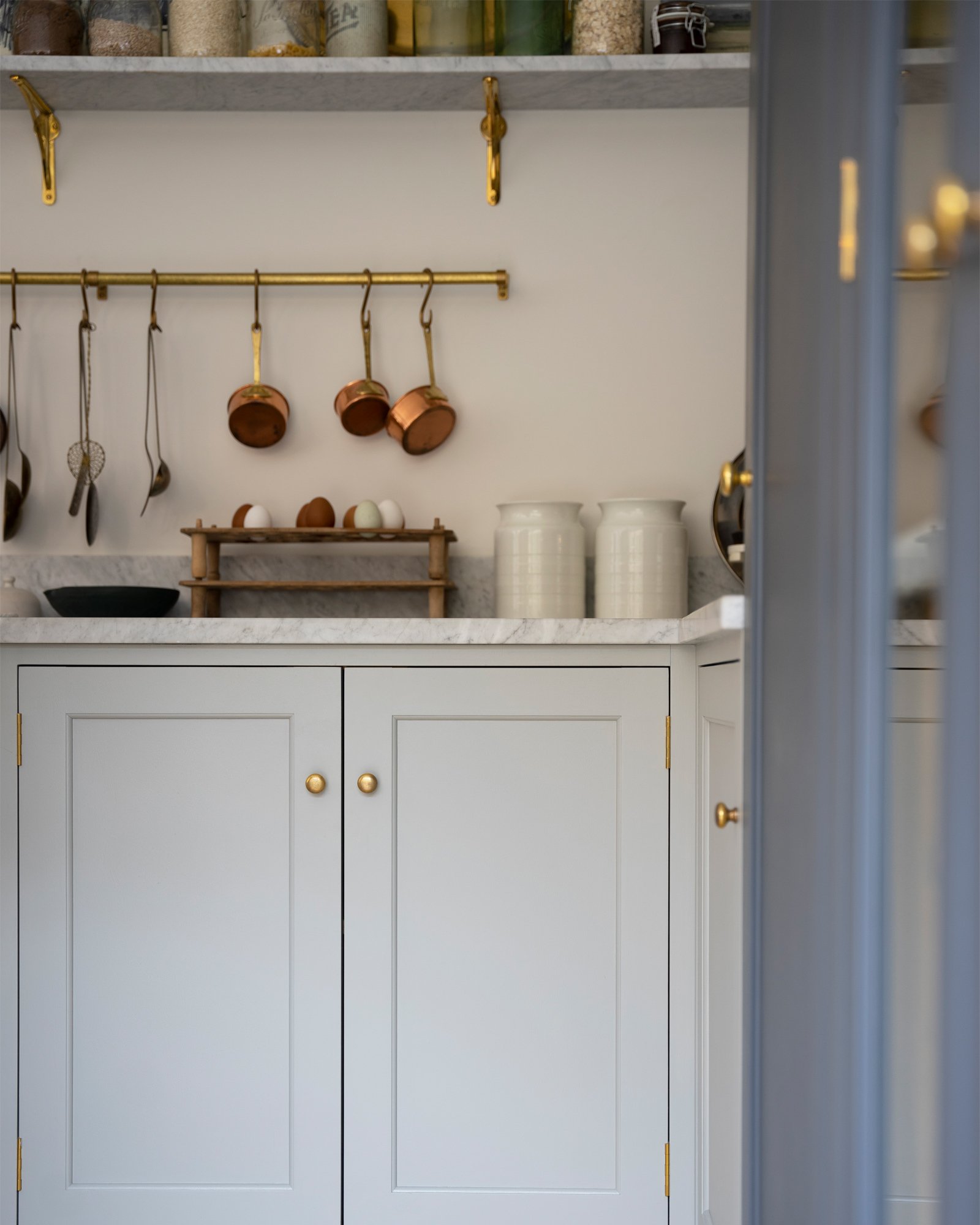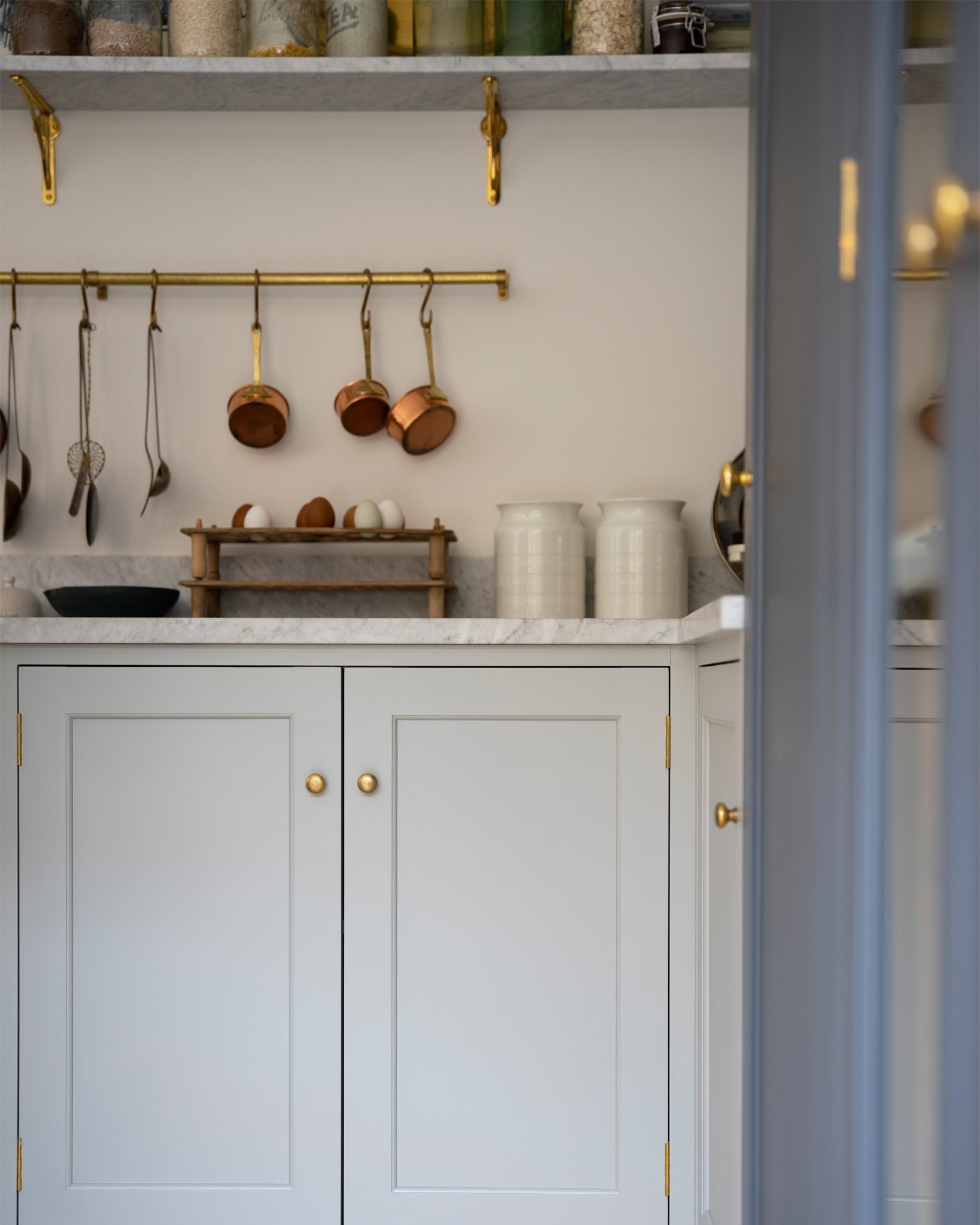 Our Marble Worktop

"When we shared a shot of the kitchen on our grid, we had so many questions about the worktop. I'd expected all eyes might be on our brass hanging rail but not so! It is in fact honed Carrara marble. 

"We were advised to approach with caution, especially with a little one who isn't so concerned about staining, but we both adore natural materials and the true character and veining of marble, and were happy to embrace the marks that it would attract over time. They're signs of life after all. 

"Perhaps I'll say differently when there's a red wine ring or two after Christmas..."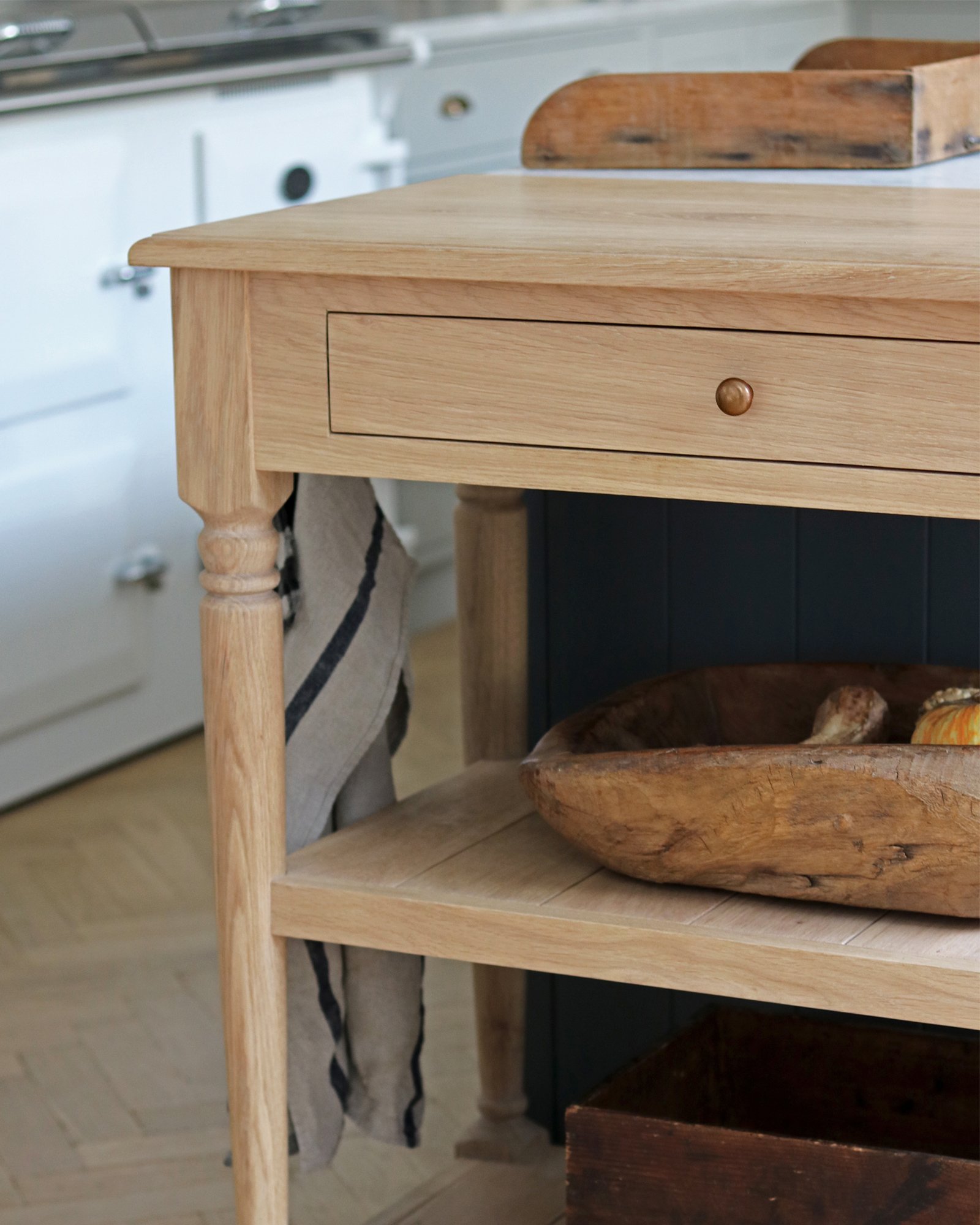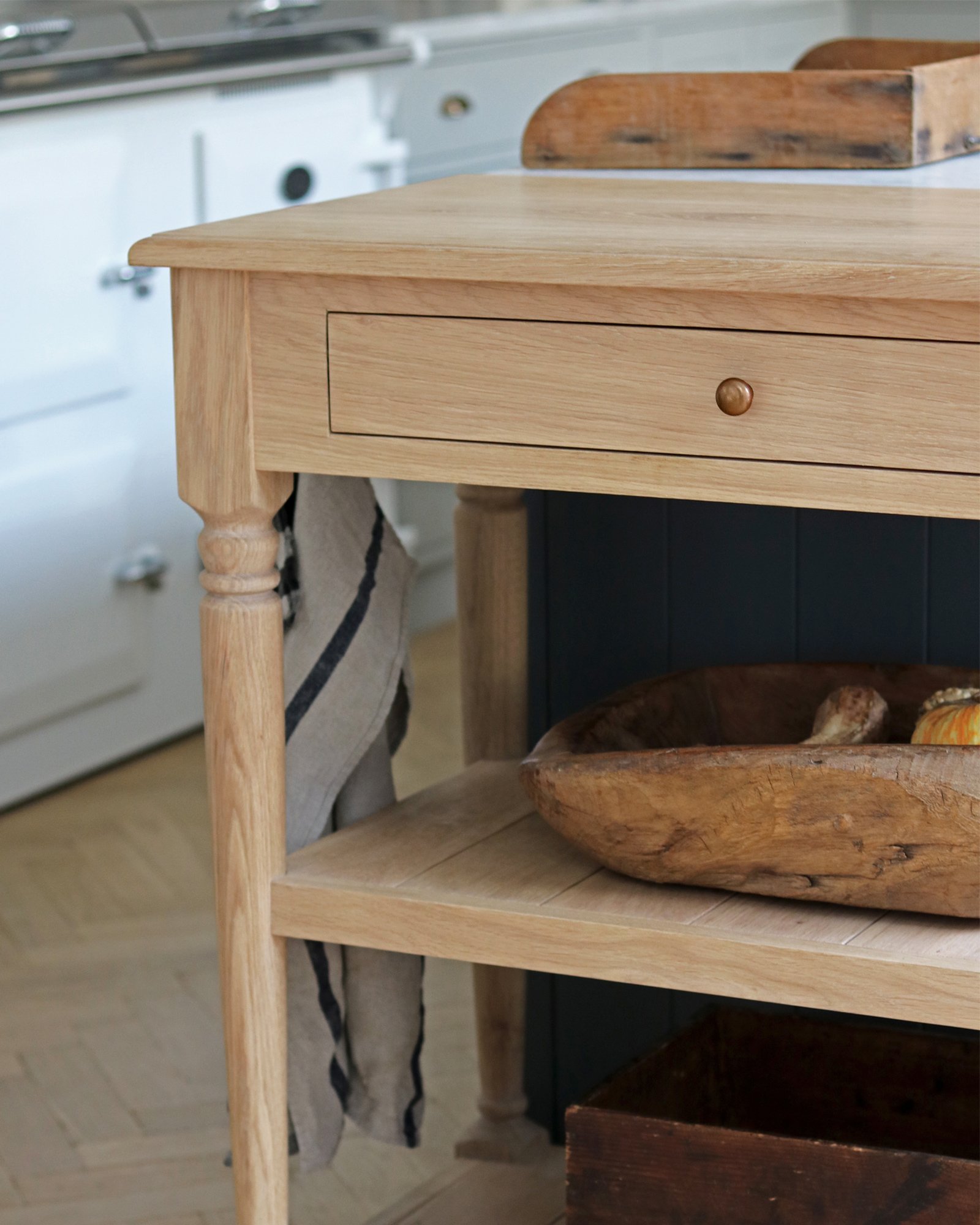 Our Cabinet Makers 
"Many moons ago, in the very early days of Rowen & Wren when I would be manning the phones and taking orders, we'd been contacted by a very lovely couple who were keen to become a trade customer of ours. They purchased our hardware and I stayed in touch, delighting in seeing their own young business develop. 

"I said to Graeme that one day, we must have an Atelier Cabinet Makers kitchen, and so when the time came to renovate our cottage, that's what we did. 

"They're so accommodating and have an appreciation for design that's hard to find. We've continued working together and in fact, they're creating a set of wardrobes for us at the moment and possibly bunk beds for Alma's room. 

"We couldn't recommend them highly enough."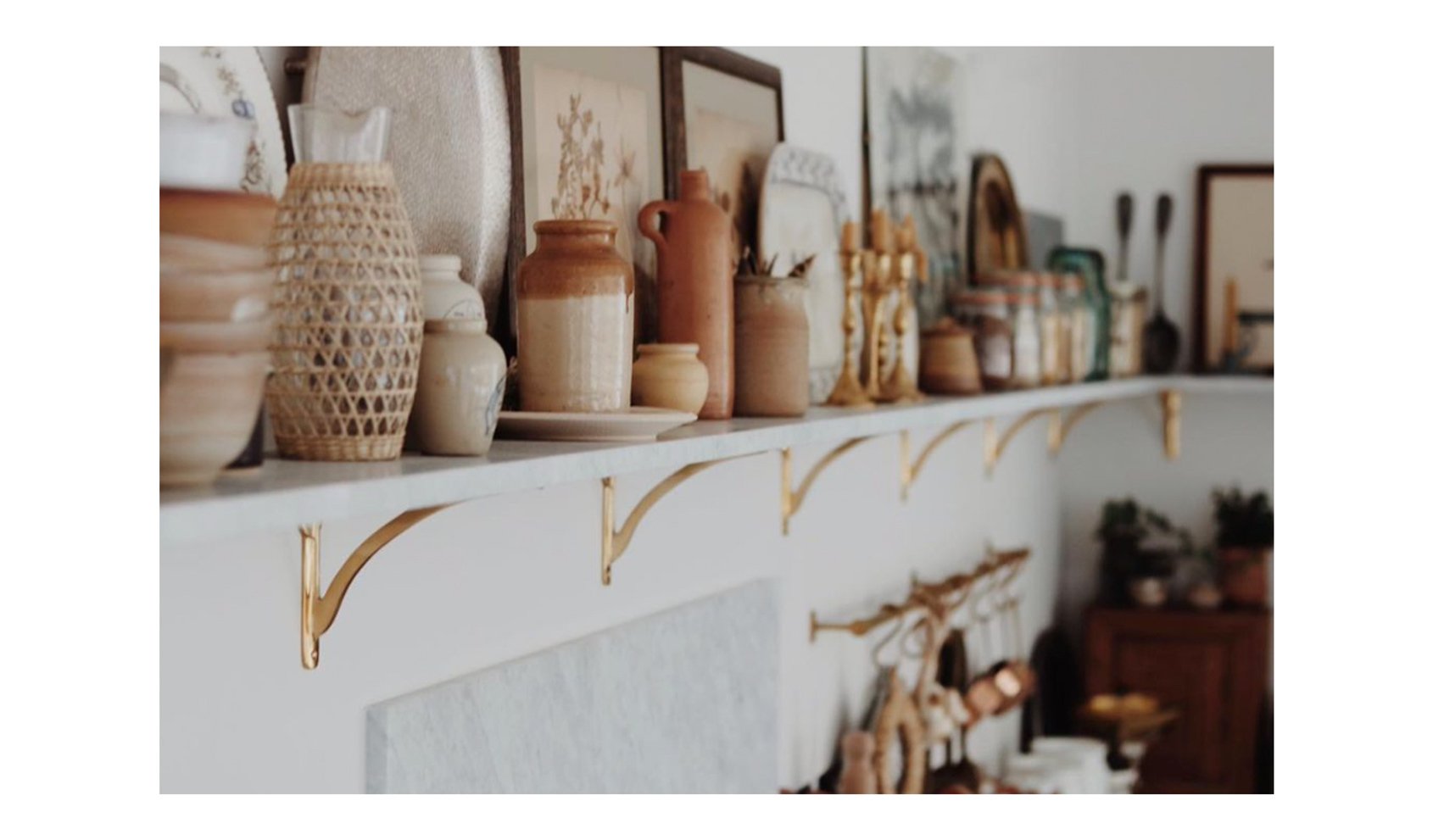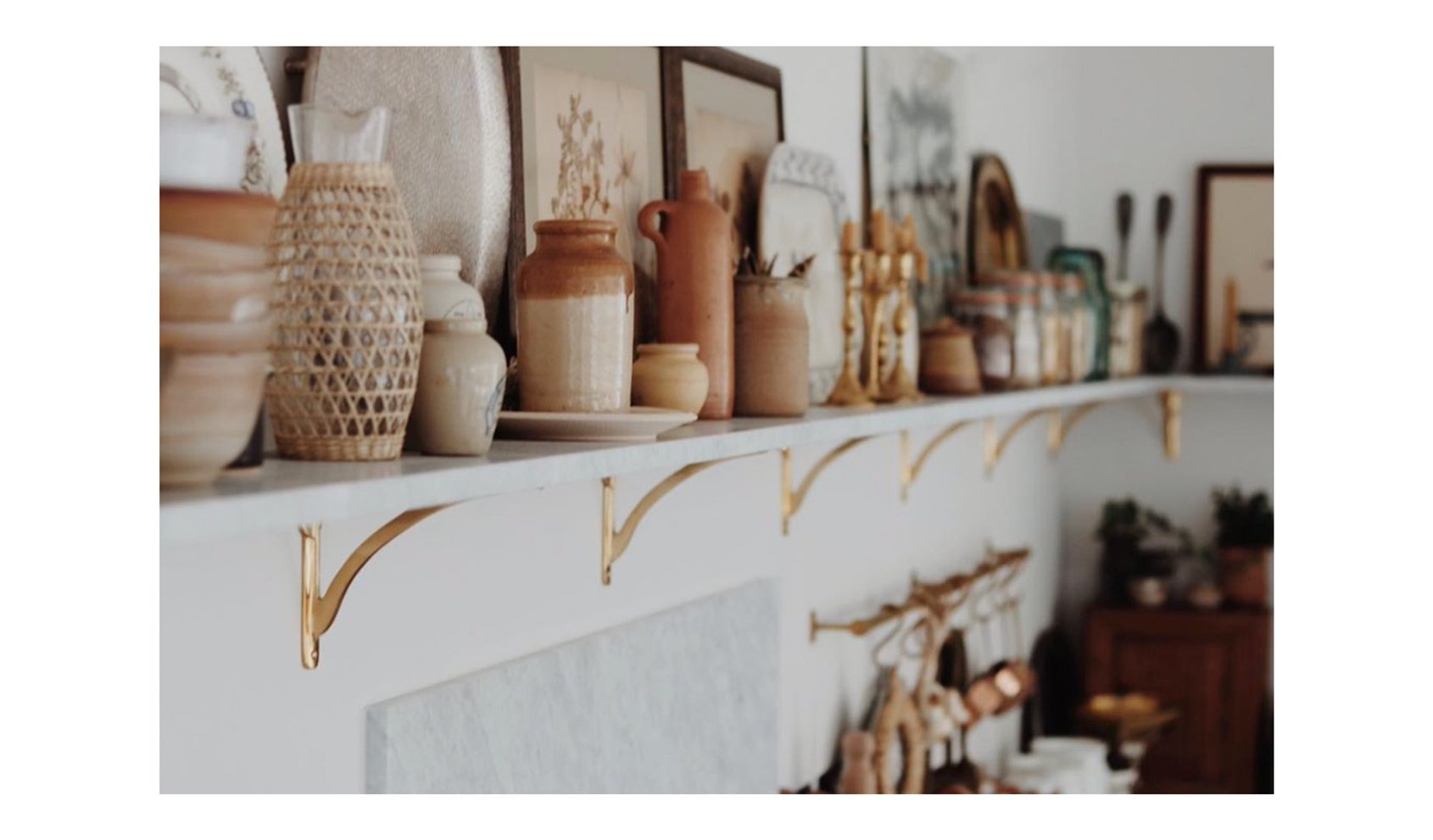 The Little Things

"See, I told you the kitchen is full of stuff! I just love it this way though. I cram as much as I possibly can onto our shelves and onto the worktop because it brings me great joy to see it all around me everyday. 

"I have a bit of a thing for studio pottery – I get it from my mum I think. The jugs, the bowls – there's no such thing as too many in my book. Graeme disagrees as you can imagine. I nestle in lots of vintage pieces of art too. There's a duck at the other end that's Alma's favourite. 

"The brass brackets tie in perfectly with our hardware and rail, and if you look closely, you can just about make out some antique brass candlesticks. They're the only homeware piece that Graeme has ever got; he found them in a vintage shop in New Orleans and I really treasure them."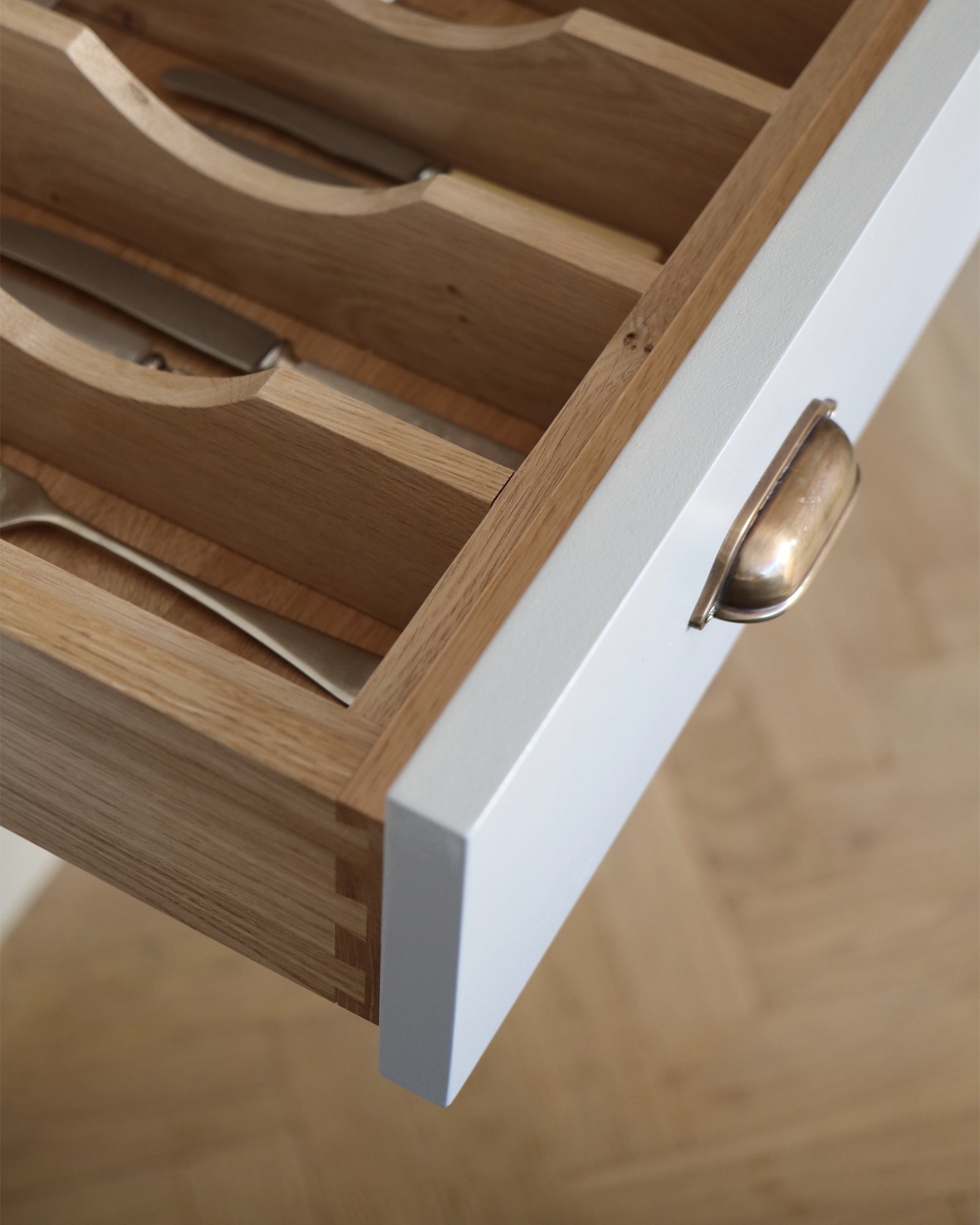 Our Very Own Hardware

"How could we not use our Rowen & Wren hardware on our own kitchen? We couldn't and we wouldn't – we adore it. The Antique Brass finish is my favourite and we have an assortment of styles from the Grove Simple Knob that you can see on the oak console above to the drawer pull here of which we do a few different styles. 

"Atelier Cabinet Makers custom-made this cutlery drawer in fact to perfectly fit our longest serving spoon. Little details like that which show such thought and consideration are simply part and parcel of how they design and indeed how we approach things both at home and in the world of Rowen & Wren."