A Rhubarb Fool for April Fool's
01 Apr 2022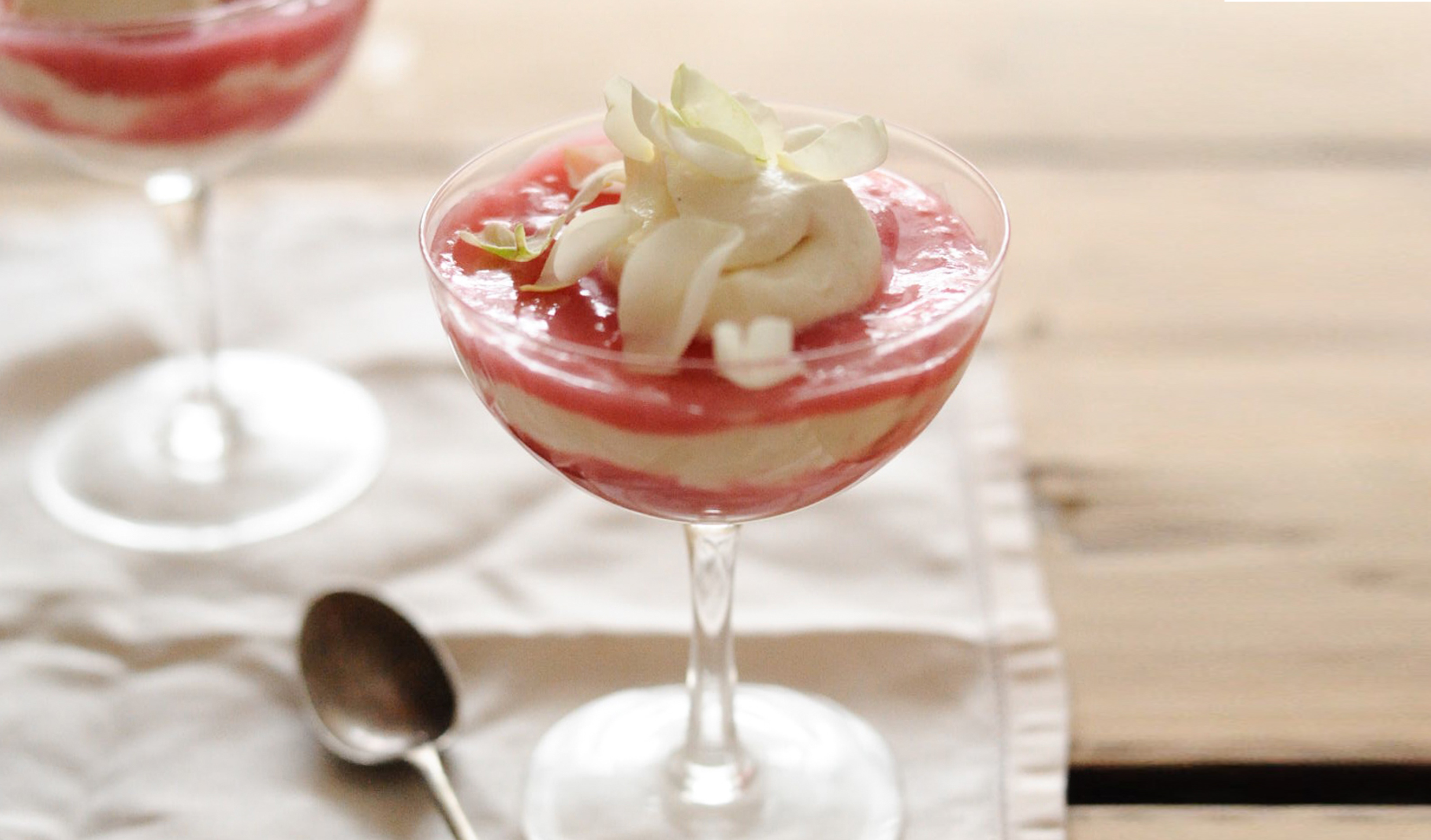 A quintessential British pudding, fools are typically the glorious result of blending softly stewed fruit with unctuous custard. A little retro and often put in the same camp as syllabubs and possets, a fool is light, creamy and just perfect for a fine spring's day. It's also rather fitting for what is today – April Fool's Day. Read on then for a favourite fool recipe using one of spring's most seasonal fruits whipped up by our resident food writer, Flora Shedden.
Rhubarb Fool
Makes 4
Ingredients

200g rhubarb
50g caster sugar
50g water
200g double cream
1 tsp vanilla bean paste
40g honey or syrup from a jar of stem ginger
150g yoghurt or creme fraiche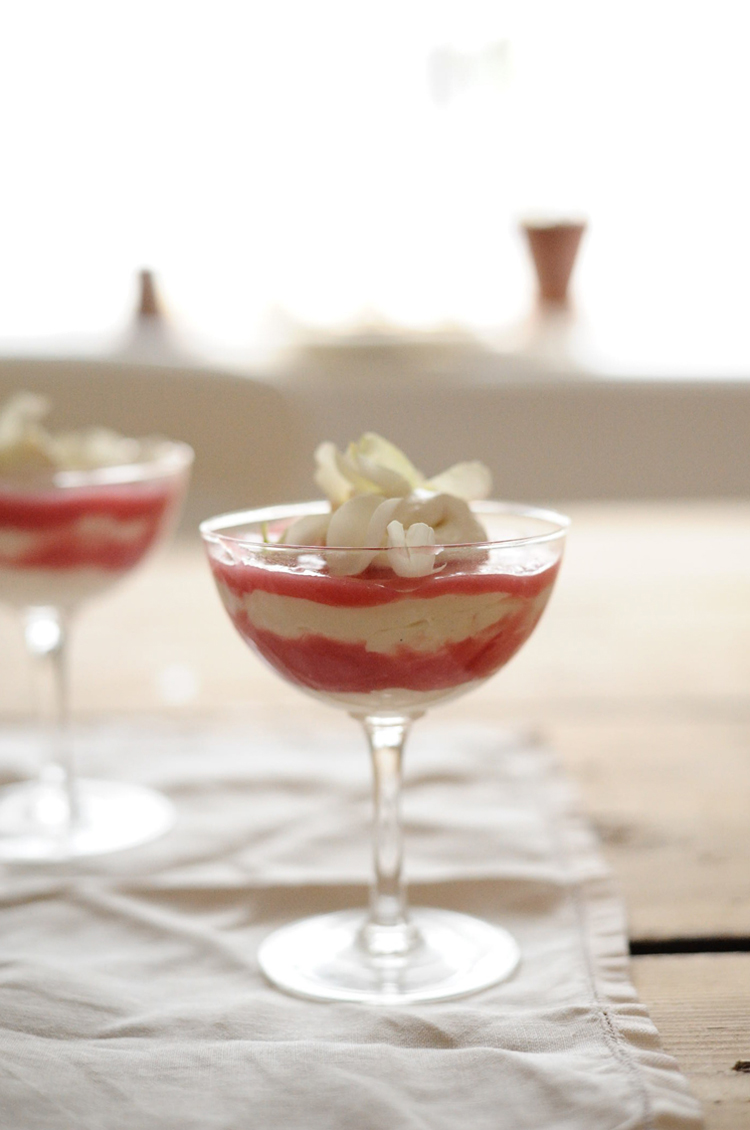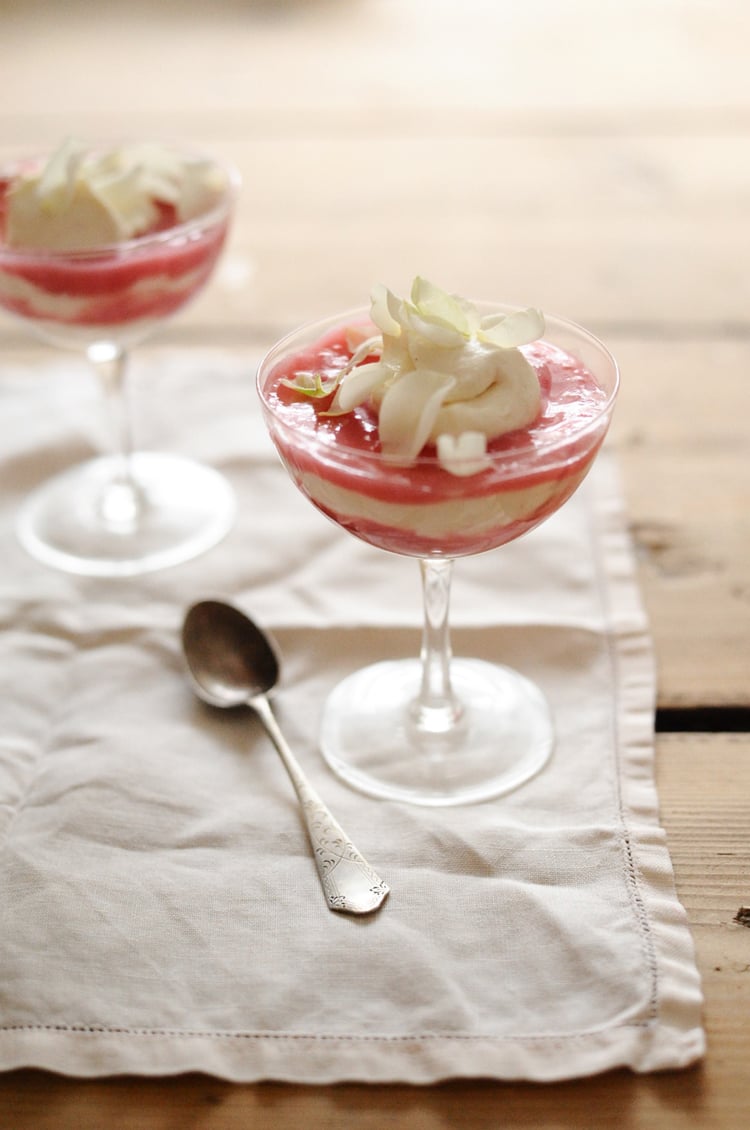 Method
1. Preheat your oven to 160 degrees (fan).
2. Chop the rhubarb into 3cm batons and place them in a snug roasting dish, covering them with caster sugar and water.
3. Bake the rhubarb for 15-20 minutes or until the rhubarb is completely soft, and then set aside to cool.
4. Meanwhile, whip the cream with the honey and vanilla until soft peaks form. Fold in the yoghurt or crème fraîche until well combined. Sweeten a little more to taste if required.
5. Once the rhubarb has cooled down use a food processor or hand mixer to blend the rhubarb and its syrup together until smooth.
6. To assemble, spoon alternate layers of rhubarb and cream into small pudding or cocktail glasses. If you'd prefer, you can fold the rhubarb into the cream mixture to form swirls then spoon into glasses or a large pudding dish.
7. Store in the fridge until ready to serve, garnishing with rose petals or crushed amaretti or ginger biscuits. Enjoy!