A Leftover-Easter-Egg Treat
14 Apr 2022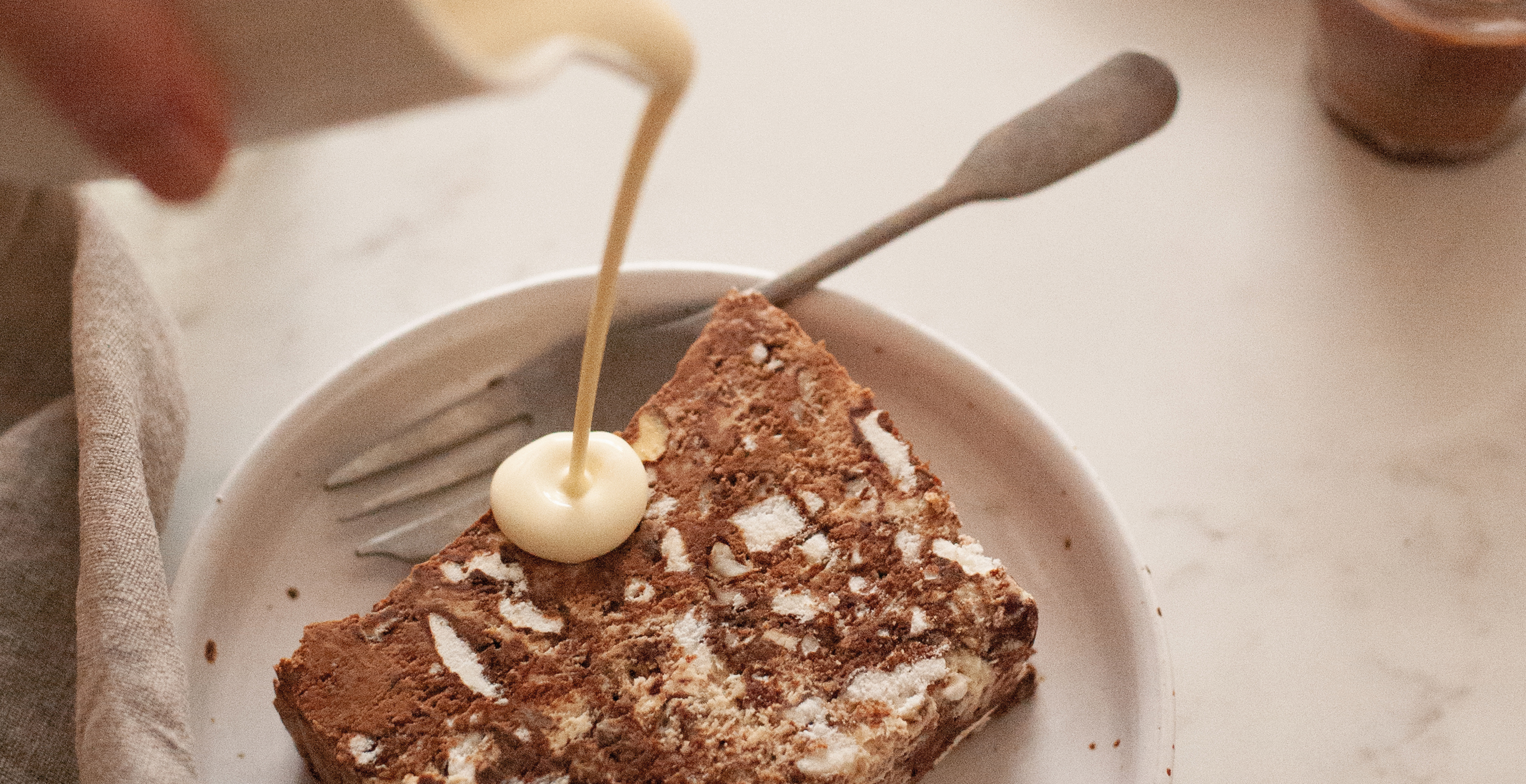 For when there are simply too many Easter eggs in sight, this is simply the easiest pudding to knock together and use them all up wisely. The best part is that it will happily keep in the freezer for a few months so you can pick away at it as you please with not a scrap of chocolate going to waste.

Do feel free to adapt it in parts, perhaps by swapping the hazelnuts for almonds, pecans or simply omitting them completely. Sliced stem ginger is also delicious stirred through the cream or even orange rind. Concocted by our resident food writer, Flora Shedden, she recommends using a touch of something alcoholic to help the cream from not setting too firm – a softer textured pudding is best. And if it isn't to your taste, by all means swap out the coffee liqueur for something else, such as amaretto, brandy or even a dash of whisky. Remember though that the stronger the spirit, the less required...
Ingredients

200g leftover chocolate, a mix of dark and milk is best
50g double cream
25g coffee liqueur
25g honey
300g double cream
15g coffee liqueur
50g hazelnuts, toasted and chopped
125g meringues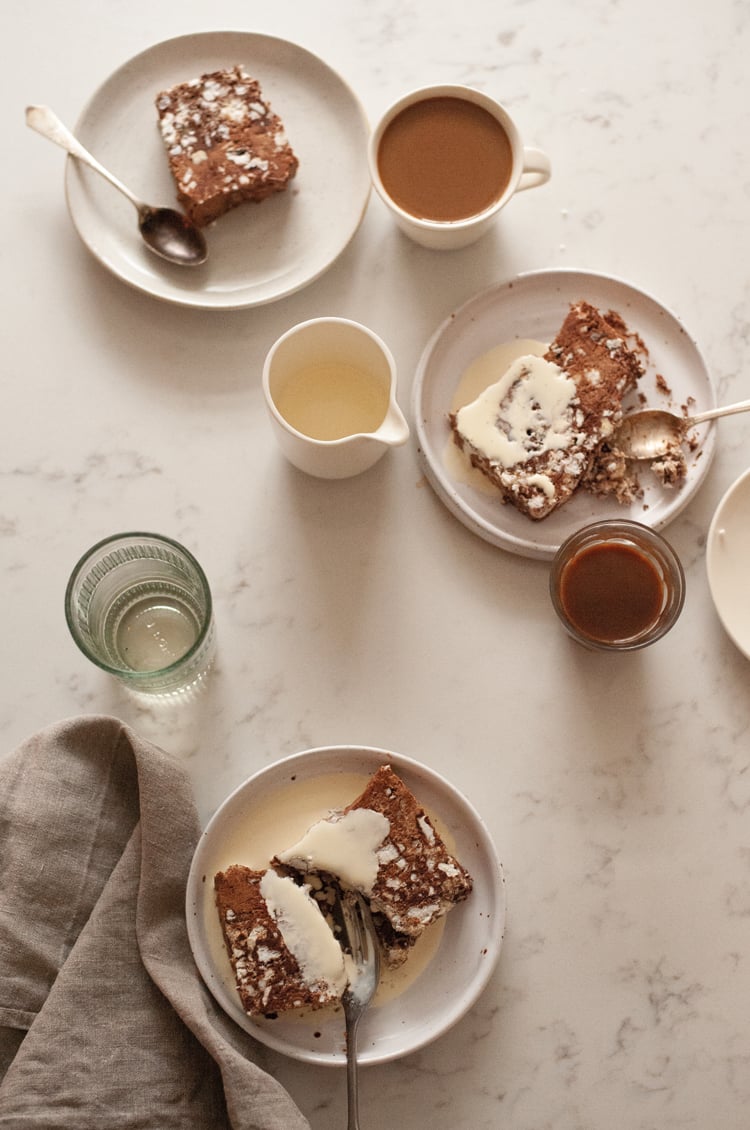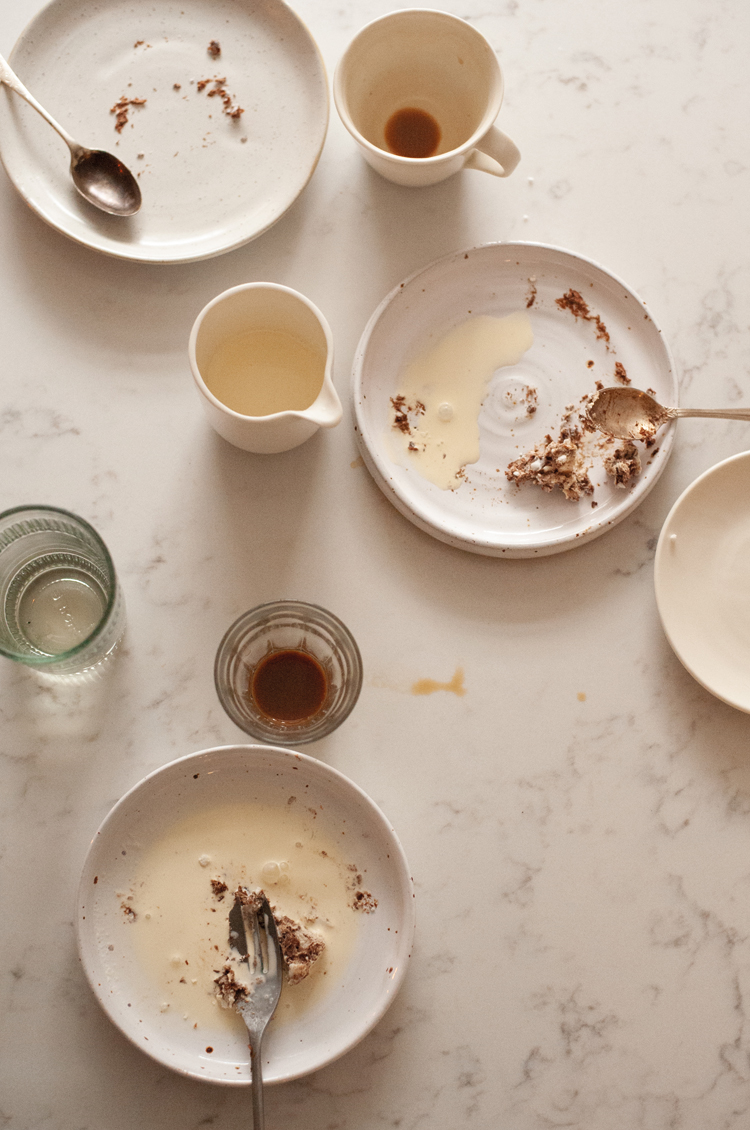 Method

1. Start by lining a loaf tin or similar with greaseproof paper.
2. In a bain-marie, gently melt together the chocolate, cream, liqueur and honey. Once fully melted, set aside.
3. In a large bowl, whisk together the cream and coffee liqueur until soft peaks form. It's important not to over whip at this stage so the softer the better.
4. Add the hazelnuts then crush in the meringues before incorporating the chocolate; use a spatula to mix and ripple the mixture. Be careful to not over mix – once the meringue is just mixed through is plenty and don't worry if the chocolate is a little streaky either.
5. Spoon into the prepared tin, cover, and freeze for at least three hours.
6. When you're ready to tuck in, simply slice and serve with a little (or a lot!) extra double cream.