Dahlia Season with Grace Alexander
18 Jul 2022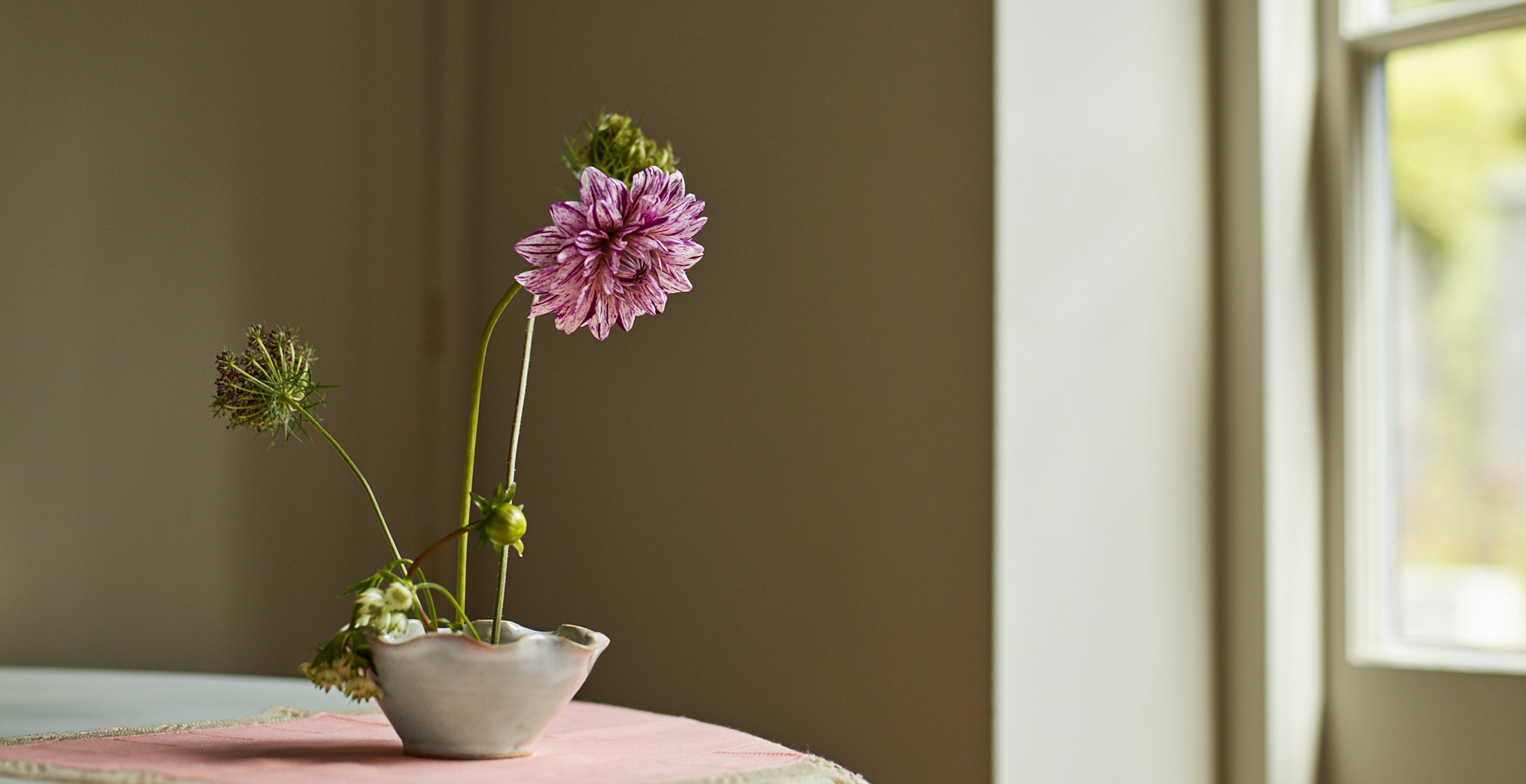 Native to Mexico and Central America, it's no wonder the dear dahlia waits for the warmth of July to grace us with its presence. Pom-pom-like in appearance, dahlias combine texture, shape and lashings of colour – an exhibitionist indeed.
To celebrate the first peepings of these personality-filled perennials, we caught up with dear flower-grower and seedmonger
Grace Alexander
to understand exactly how to keep our dahlias springing back summer after summer.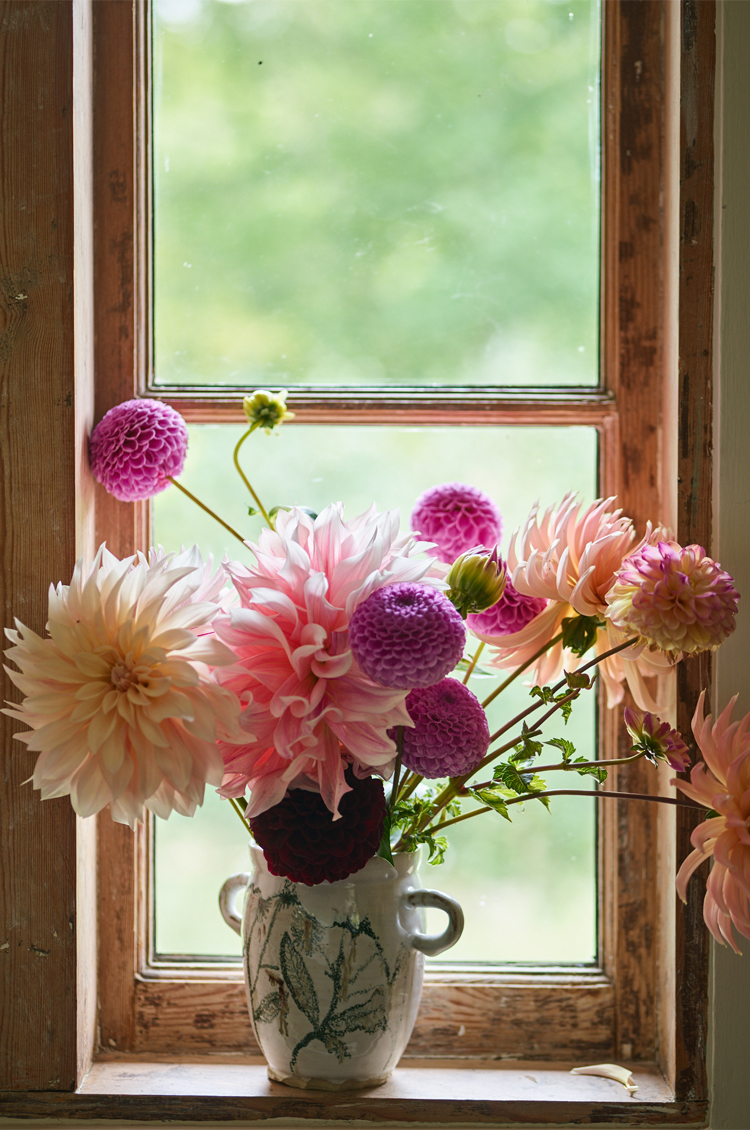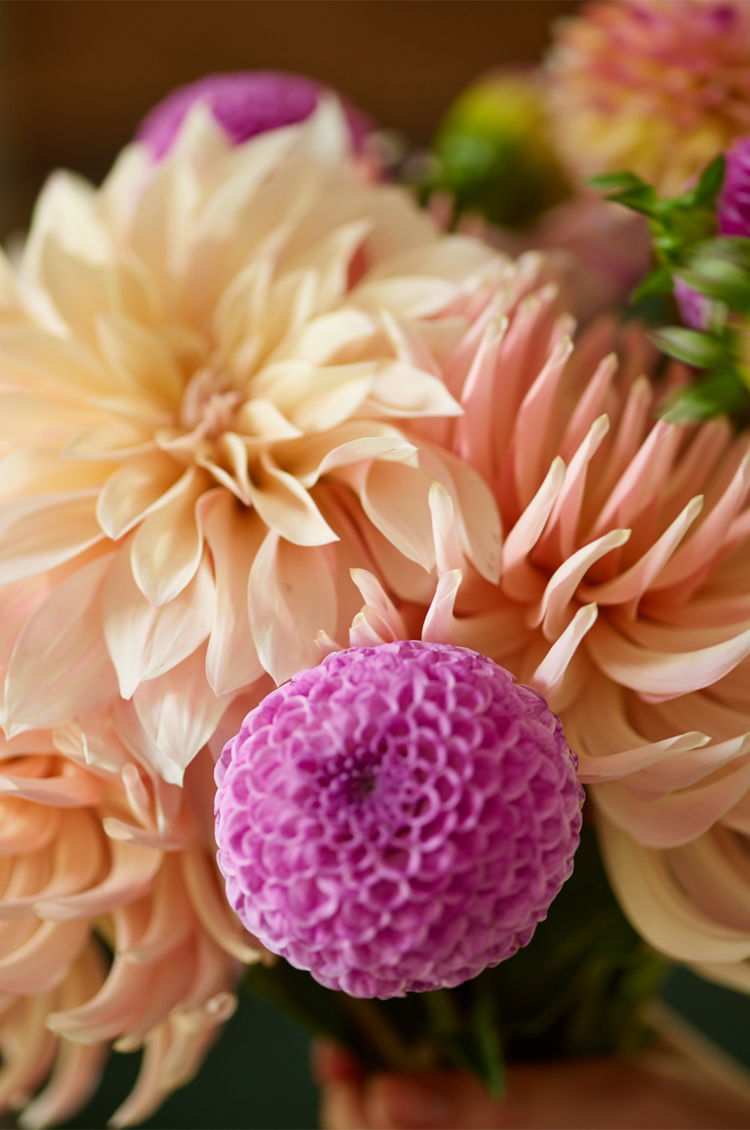 A lovely point to open with, what's your all-time favourite dahlia?
"A lovely question, but one of the hardest. If you've seen any of my work, or follow me on Instagram, you'll know that my dream palette is best described as 'muddy'; I adore copper, bronze and blushes in my flowers. Dahlias, being at their prime in the heat of late summer and early autumn, do these colours absolutely brilliantly. And to see those colours at their best, it has to be Dinnerplate Dahlias – huge pinwheels of luscious colours as big as your hands. My favourite combines the best shape and the most gorgeous colours, Labyrinth."
How many different sorts are there and are there any that are unique to Britain?
"Although they will grow in Britain, all dahlias are thought to originate from Mexico, and they were originally cultivated for their edible tubers. This does give a bit of a clue to their ideal conditions – they need full sun, a hot dry summer, and they won't like even a touch of frost. They come in such a range though, almost every colour of the rainbow and every size from the tiny miniature Ball Dahlias, through to the Ball Dahlias (I recommend anything from the Cornel series) and then up to the decorative, or Dinnerplate, Dahlias. There are variations in shape too. The singles are wide and open (and great for bees), there are Water Lilies, Anemones and the Cactus shapes too. I confess to being a traditionalist though – I only grow the Balls and the Dinner Plates."
For all beginner gardeners, what are your top Dahlia-growing tips?
"First, don't be intimidated by the idea of growing a plant from a tuber. All they need to burst into life is a pot of multi-purpose compost, lots of water, and a warm, sunny spot. You can directly plant them but they will be fair game for slugs as they send out new shoots, so getting them going somewhere slug-free and then planting out when they are big and strong will save you heartache.
"Plant out after the last frost and make sure they are going to catch the sun. Most dahlias will get tall, so be prepared to stake and support them – some sticks and a bit of string can go a long way in keeping them upright.
"Feed with an organic comfrey tea as they start to flower and keep cutting them for the blooms to keep coming. Here at Malus Farm, everything is focused on protecting and supporting the soil microbiome which means not disturbing the soil so I leave my dahlias in the ground all year round. We are in Somerset, it is very mild and sheltered and as long as they are in a free draining spot, they are fine. If you are in a chillier area, mulch heavily over the winter with straw, wood chip or compost."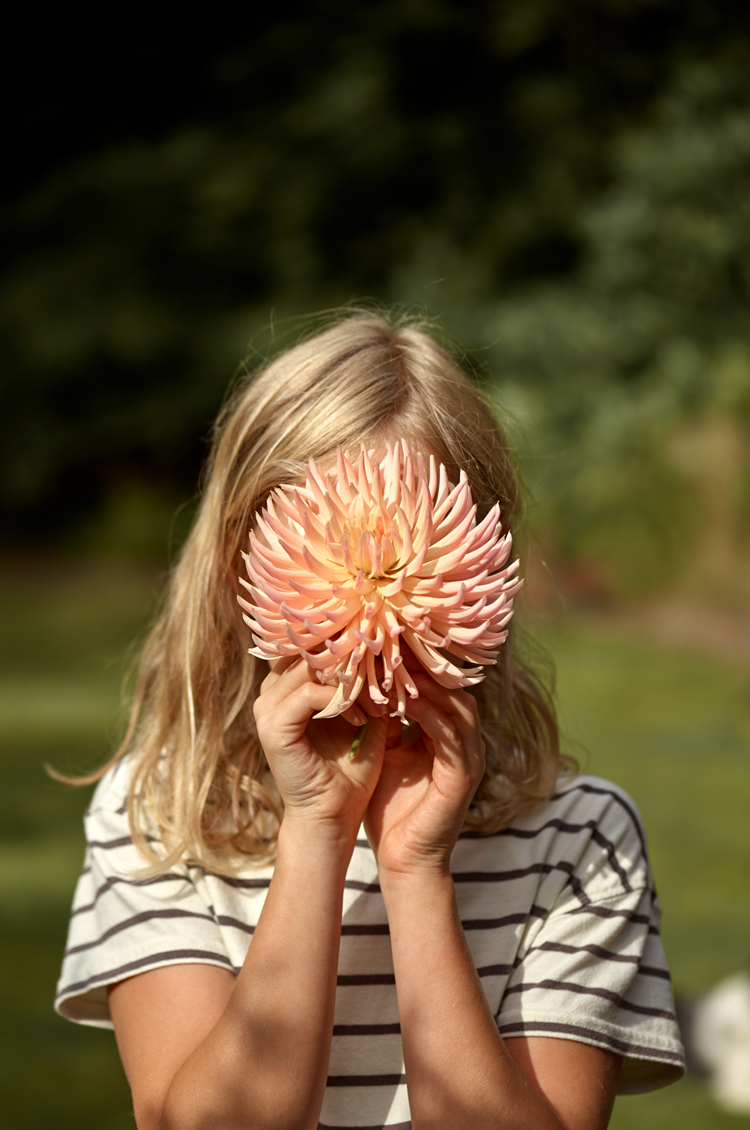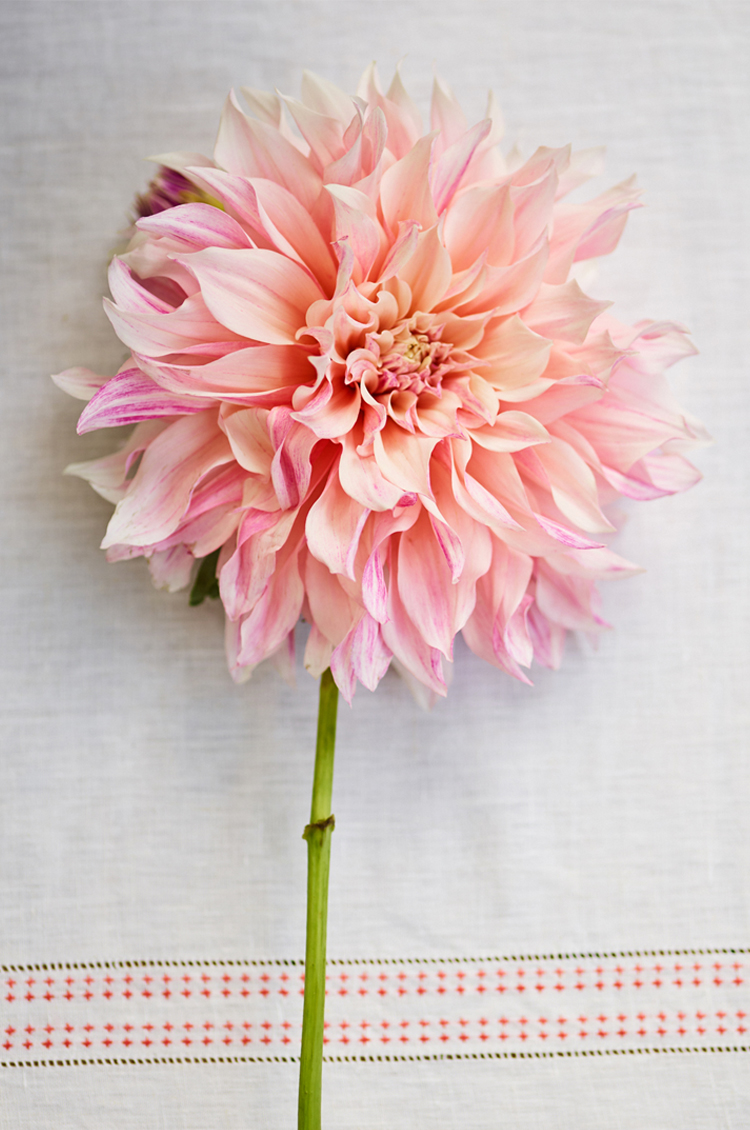 What makes now the start of Dahlia season and when can we expect it to go on until?
"If you started tubers in pots in April, and planted them out at the end of May, your dahlias should be starting to put on meaningful growth. Expect the first big rush of flowers in the middle of July (I have a few rogue ones that have been in flower for a few weeks already but they were overwintered in a very sheltered spot and this is unusual) and then they'll keep going until the frosts. One of the many things I adore about dahlias is the way they start to change as the season draws to a close. The forms get twirlier and the colours more muted. That's when I know the end of the season is in sight and it's time to get out my jumpers."
Are dahlias best kept in the garden or can they be cut and brought indoors?
"Cut. But I would say that, wouldn't I? Like roses, dahlias will benefit from deadheading, and if you are going to have to do that, you might as well deadhead a few days early, and bring the blooms into the house."
What's your most preferred way to display cuttings indoors in that case?
"I would say that lots of different jars, pots and vessels, each with a dahlia bloom, is absolutely perfect. The really big Dinnerplate Dahlias can dwarf everything else and their heads can be heavy so I think giving each one its own space shows them off to perfection. Cluster in different shapes and colours, maybe with a few grasses or seed heads. I find that almost all dahlias look good together because they all share those wonderful warm tones. You can't really go wrong."
And so, with the advice of an expert, to the vessels we go. Whether teaming with the pretty scalloped edge of our
Handmade Ceramic Flower Frog
or the elegant white stoneware of the
Handmade Ceramic Heritage Vase
or
Handmade Stoneware Jug
– a single stem or multiple will bring such elegant vessels to life. Or show off an entire bunch with the
Lumley Stem Vase
– whatever you choose, may your Dahlias bring summer cheer for many months to come.