Decorating with Old Furniture
11 Feb 2022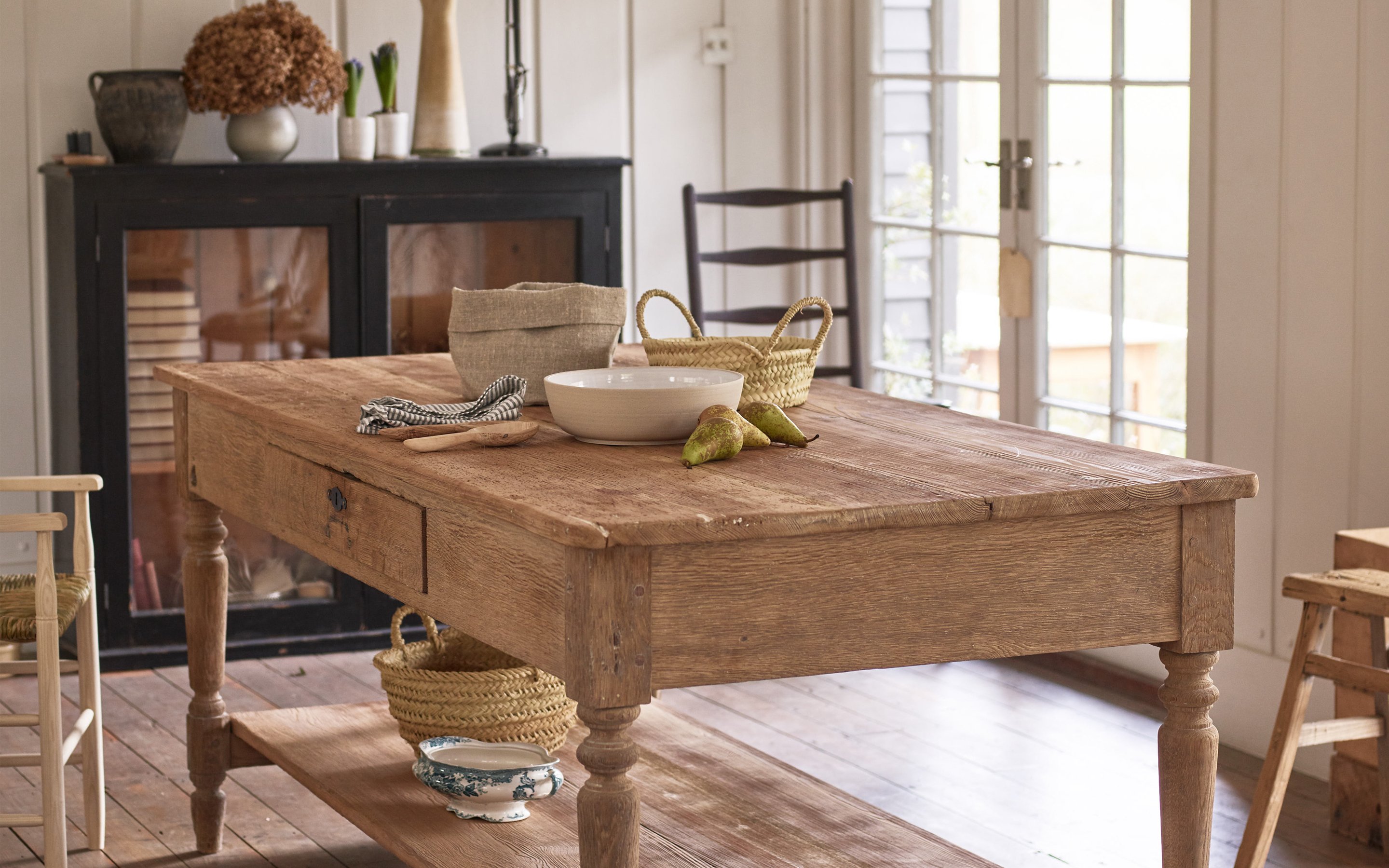 You wouldn't be mistaken to think that we have a soft spot for an antique. Purveyors of our own carefully selected, hand-crafted pieces we are, but we also understand the value of a good vintage (in more ways than one). Furniture that has been passed down to us has the ability to bring an element of softness in its sentimentality. While mixing the old and the new illustrates the very fact that our homes are ever-evolving much like we are – a unique mixture of our past, present and future. Let us also not forget that opting for a pre-loved piece is much kinder to the planet.

You may well have noticed that brown, or wooden, furniture has become increasingly popular which bodes well for antiques. Wood adds warmth and homeliness after all, but there's also an element of personality that comes with an older piece – the story it has to tell, the era-specific style it exudes, the knocks, the dents, the patina that all bring a little something extra.

But, with so many styles to choose from, where do you begin? And what's the secret to striking a harmonious balance between the old and the new?

Antique vs Vintage
Terms that are so often interchanged, but with a marked difference. Put simply, to be deemed an antique, it needs to be 100 years old or more, whereas a vintage piece ranges between 50-100 years old. Both can be interwoven with newer pieces (we'll come to that a little later on) but both are also blanket terms and there are many, many styles to choose from.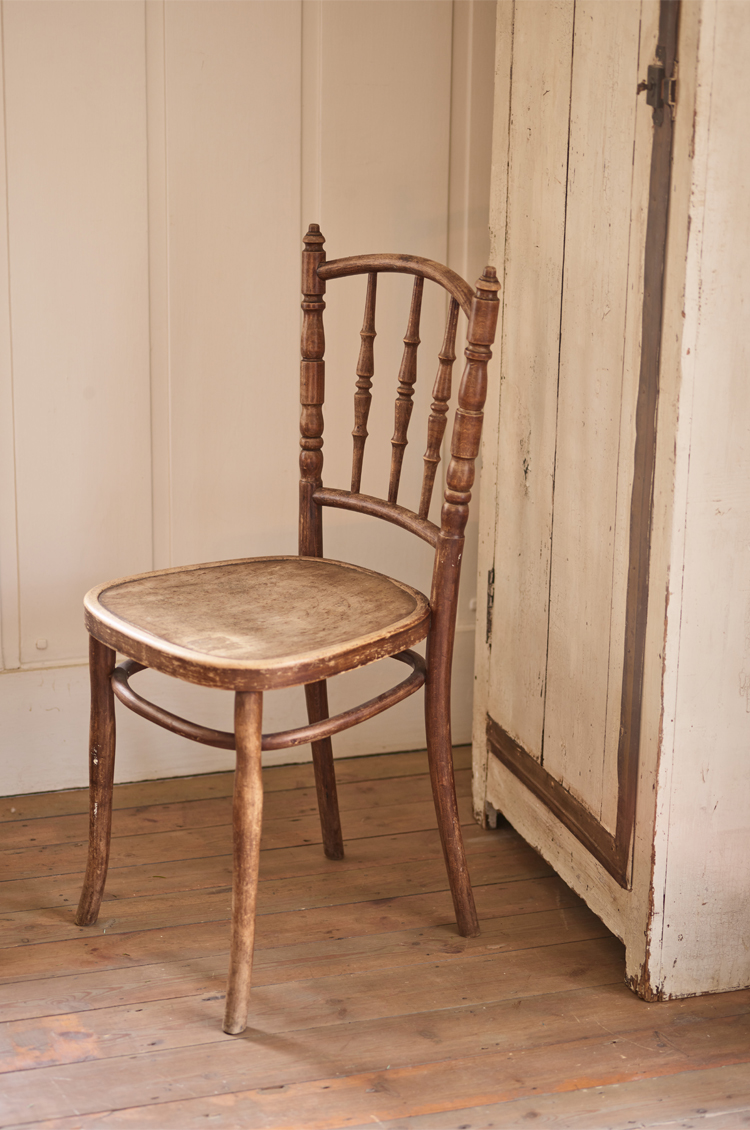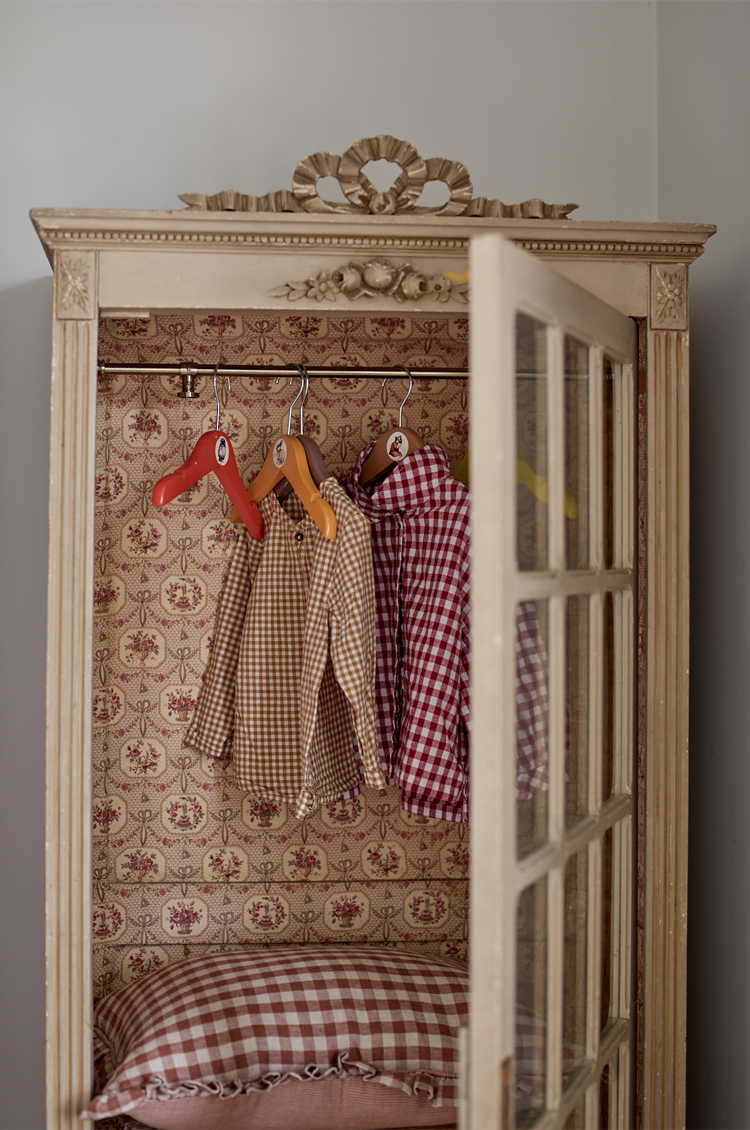 Finding Your Style
There's so much to love within each era of furniture, but the key is to figure out which style naturally catches your attention. Do you have a penchant for a curved, cabriole leg? Or is there something about clean lined designs that you find ever so calming? Here are some key things to look out for in a few of our favourite british styles:
Queen Anne (1702–1760)

Often carved from cherry, maple, poplar or walnut – the aforementioned curved, cabriole leg is the definer of this style, bringing an air of grandeur without too much fuss.
Georgian (1714–1830)

Somewhat simpler in form, the pieces produced in this time period favoured straight lines but were often crafted from rich mahogany and decorated with intricate carvings – an elegant addition to a room.
Victorian (1830–1900)

An era dedicated to luxury if ever there was one – think ornate carvings, dark woods and large pieces of furniture made to take centre stage.
Edwardian (1901–1910)

Shifting from the dark and ornate to lighter woods and the use of wicker and bamboo – these pieces often have an air of playfulness about them and bring a delightful dose of texture.
Art Deco (1920–1940)

Hailing from Paris, this movement brought with it a feast for the eyes – wooden designs inlaid with mother of pearl and ivory or carved in geometric patterns – both glamorous and rather fun.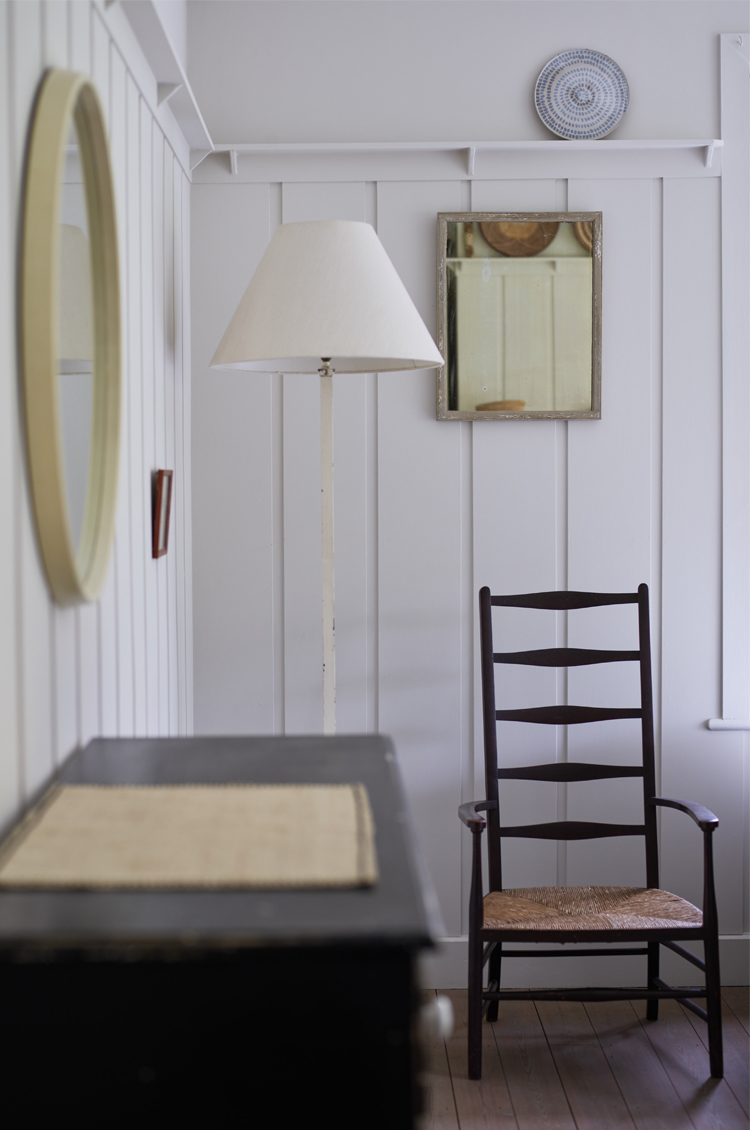 How to bring it all together

Once familiar with a few styles, it's time to understand how to choose and use them to your advantage.
1. Choose a style – or two. By no means do you have to stick to one, but we wouldn't suggest trying to mix too many antique styles alongside your newer pieces, so try to whittle down the features you love the most and focus on finding pieces that fit with that style.
2. Accent or centrepiece? Or both. But if you do opt for both, make sure that the antique pieces aren't entirely dominant so that you maintain a balance between the old and the new.
3. Consider shape. This is where you can create harmony between your antiques and your newer pieces. Co-ordinating elements such as leg shape will help to achieve some coherence.
4. Play with tones. Don't be afraid to mix darker and lighter woods – in fact, we very much love to do just that. This creates more interest and depth while suggesting your home as gradually evolved over time.
5. Get creative. Just because it was once a chest of drawers, doesn't mean it has to be used in the same way now. Perhaps that antique chest would make the perfect washstand? Don't be afraid to adapt its utility.
From painted and weathered large pieces of furniture to sweet and petite pots, paintings and all things inbetween, go forth and mix and match. Your home shall thank you for it…