Flora's Almond & Courgette Pasta
20 Jun 2023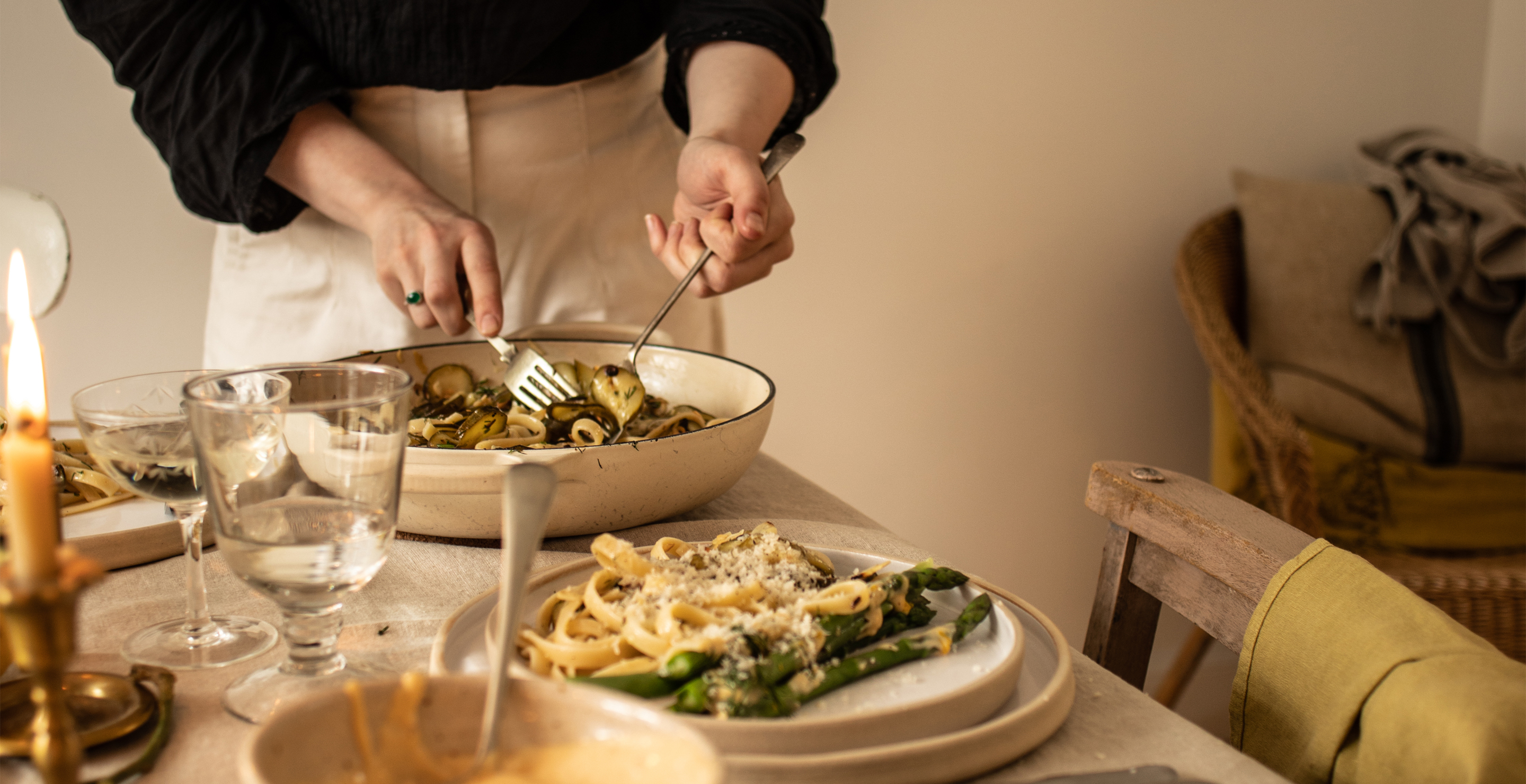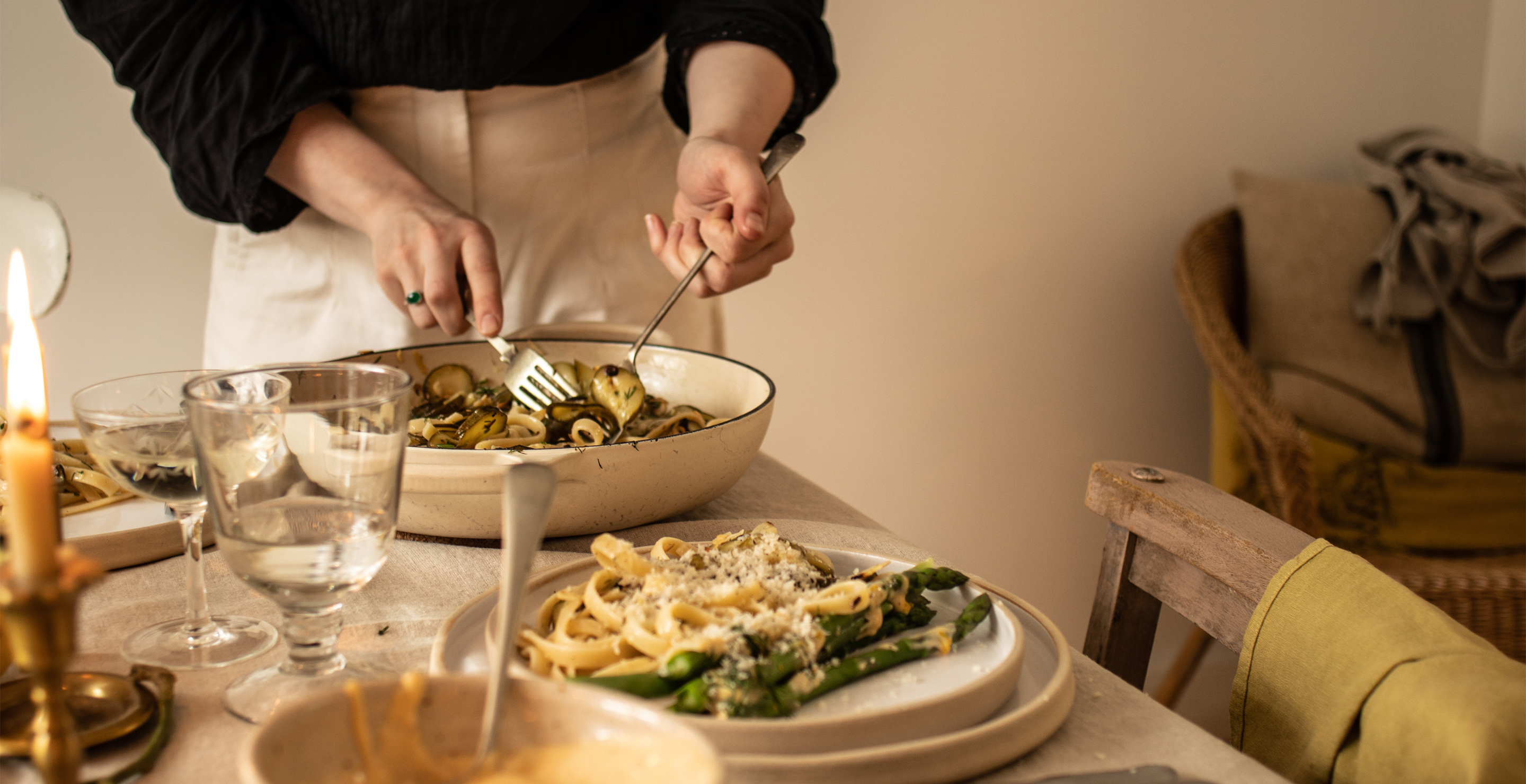 Our visit to see Flora in Dunkeld last month was a pure pleasure. We could have stayed forever, happy as clams to submit to her open-handed, big-hearted hospitality. This was a particular highlight: a dangerously moreish almond and courgette pasta.
Ingredients
Serves 2
125g wholewheat spaghetti or bucatini
A generous glug of olive oil
75g unsalted butter
350g courgettes, finely sliced
4 garlic cloves, finely sliced
5 tbsps white wine
zest and juice of ½ lemon small
A handful of fresh oregano, leaves picked
25g, flat-leaf parsley, stalks and all, finely chopped
45g finely grated Parmesan
45g flaked almonds, toasted, 
Salt and freshly ground black pepper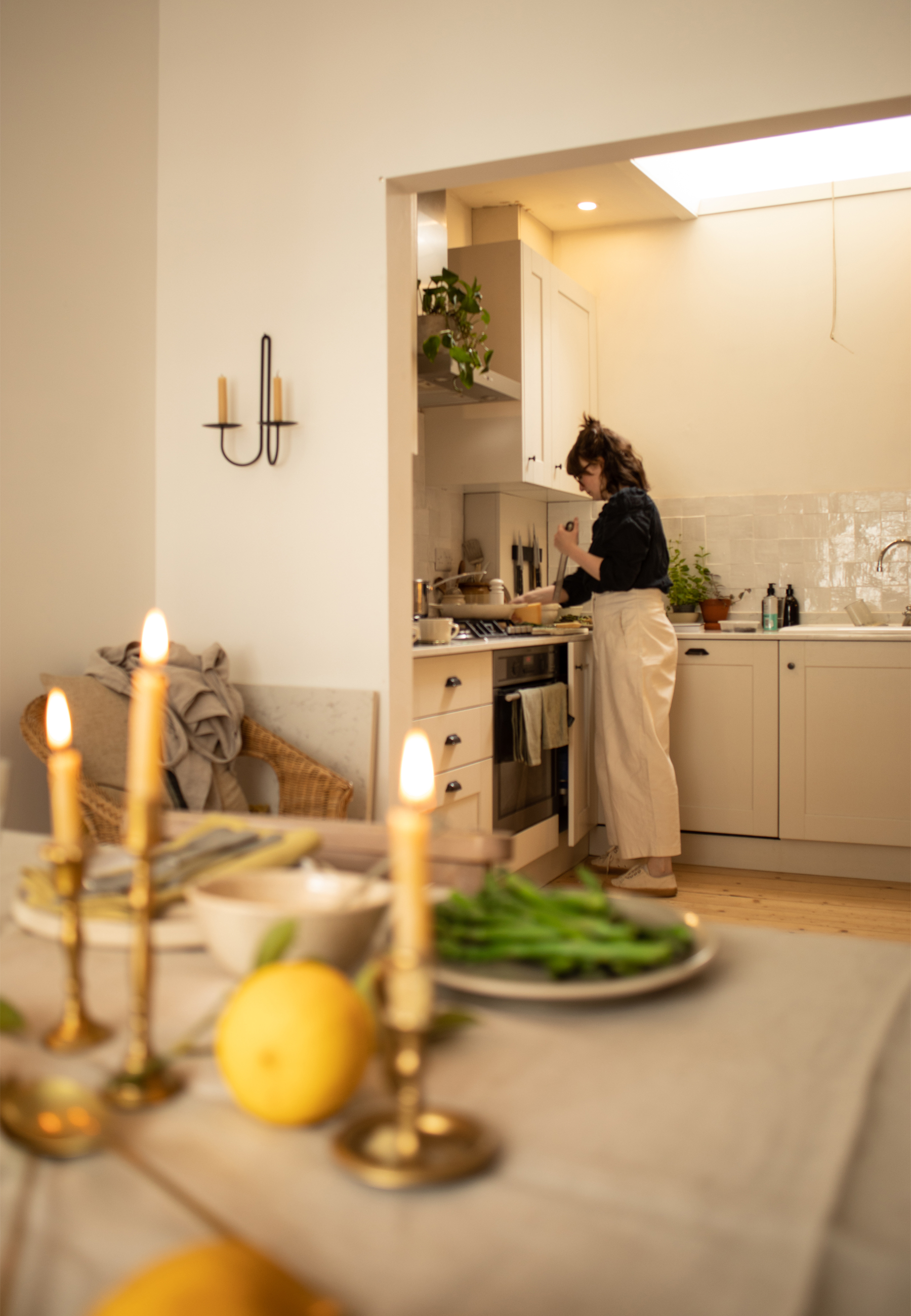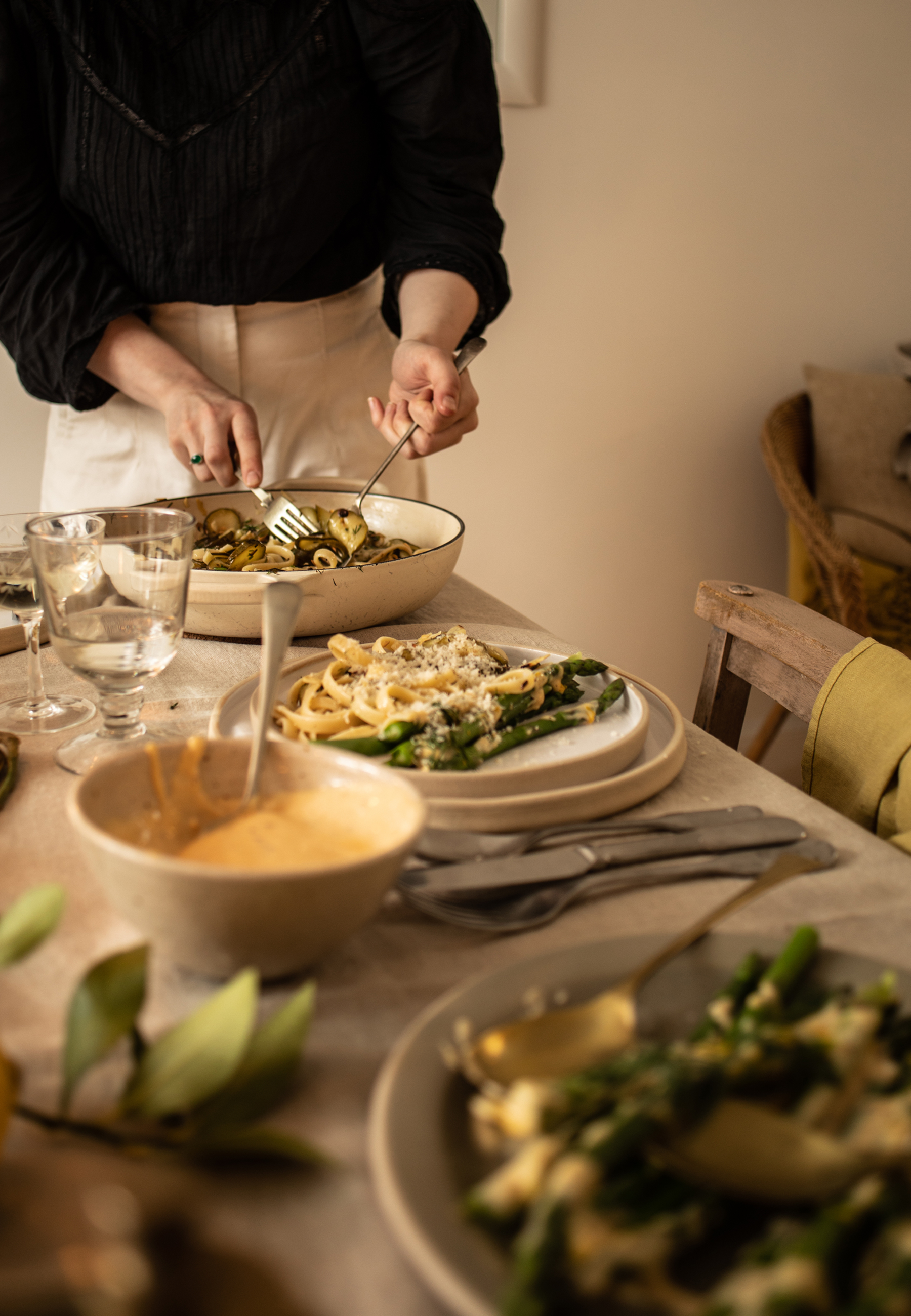 Method
Bring a large pan of salted water to the boil, then add the pasta and cook for 7-8 minutes or until al dente.
Meanwhile, heat the oil and a small knob of the butter in a large frying pan (skillet) over a medium-high heat until melted. Add the courgettes and garlic and cook down until softened and beginning to colour slightly. Add a splash of white wine to the pan and cook for a further 2-3 minutes. Add the lemon juice and zest and continue to cook for a few more minutes, then season lightly. When the pasta is cooked, drain, reserving some of the cooking water.
Add the pasta to the courgette pan along with the oregano leaves, finely chopped parsley and the remaining butter. Remove from the heat and loosen with a splash of the cooking water if required. Finish by mixing through most of the Parmesan and season again to taste. Serve immediately, garnished with the flaked almonds, a little more Parmesan and some black pepper.
Watch our video with Flora to discover her secrets to elevate a simple supper and her ingredients for the perfect night in - a harmonious blend of delectable flavours, heart-warming ambiance and thoughtful touches.
Discover our kitchen collection, where our rustic kitchen accessories happily reside. From wooden utensils to beautifully forged fittings and handmade crockery - a feast for your eyes indeed.