Flora's Carrot & Coconut Cake
15 Mar 2023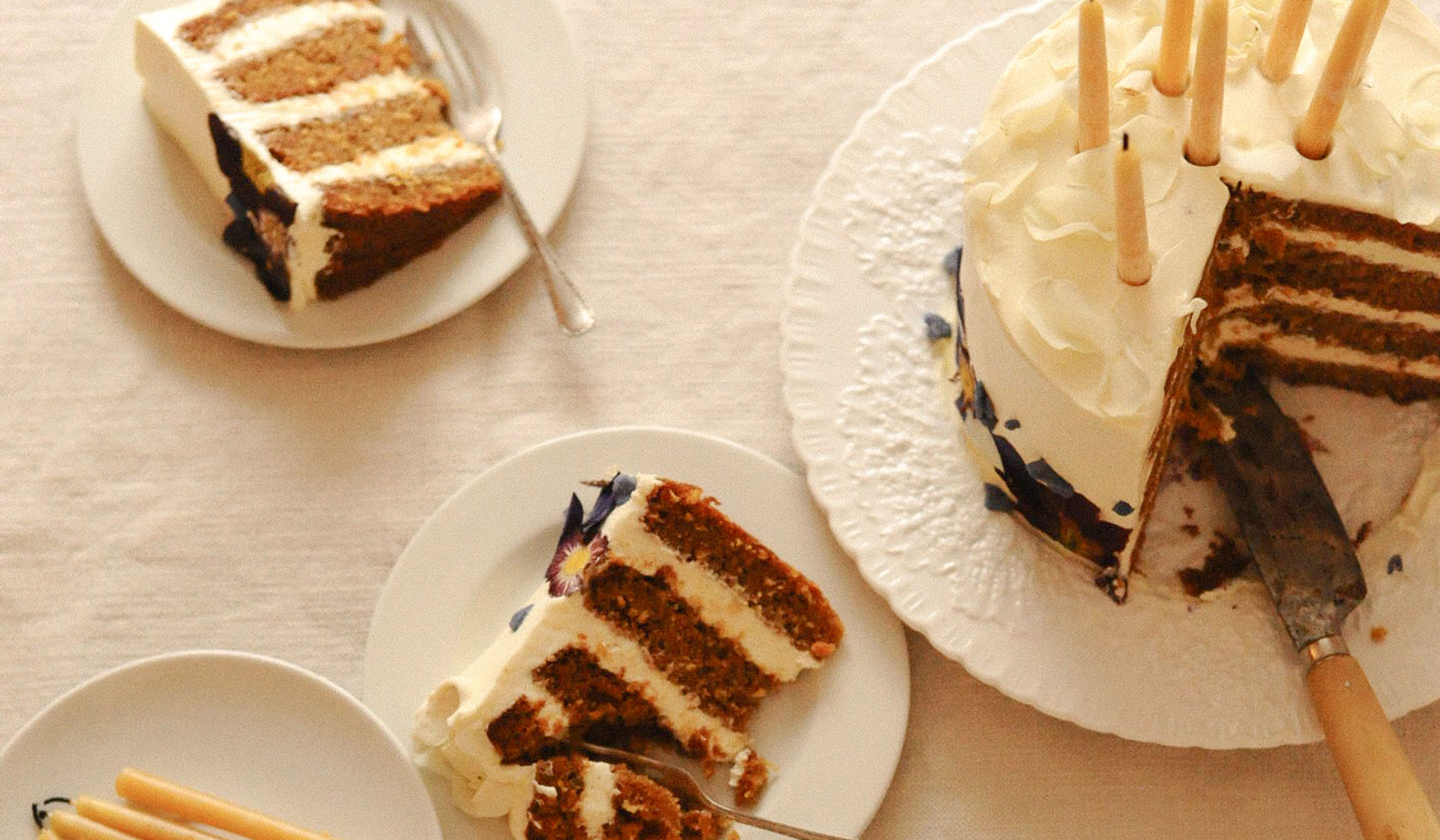 There is something irresistibly celebratory about a proper layered cake, don't you find? Flora's new coconut and carrot cake recipe has us itching to don our aprons and wield a whisk – and it comes just in time for a very special Mother's Day treat.
The icing for this cake is slightly different in that it is mainly cream cheese based. The double cream helps to hold its shape but as a result it doesn't go too heavy or sweet like most cream cheese icing's do. The cake does need to be stored in the fridge due to the icing, but we think it only gets better the next day, if you can last that long...
Ingredients
Makes 8 large slices

200g light brown sugar
145g sunflower oil
2 large eggs
45g desiccated coconut
150g plain flour
45g plain wholemeal flour
1 tsp baking powder
1/2 tsp bicarb
1 tsp ginger ground
1 tsp cinnamon
1/2 tsp mixed spice
200g carrots

200g double cream
200g caster sugar
400g cream cheese, full fat
1 tsp vanilla bean paste
Method

1. Grease and line two 6" cake tins. Preheat the oven to 170C FAN.
2. In a large bowl whisk together the sugar, oil and eggs. In a second bowl whisk together the coconut, flours, baking powder, bicarb and spices.
3. Once well mixed add to the wet ingredients and whisk well until smooth. Peel and coarsely grate the carrots. Add to the bowl and use a spatula to mix in well.
4. Divide between the two cake tins and bake for 40-50 minutes or until a knife comes out of the centre clean. Allow to cool completely. I find this cake is best when stored in an airtight container overnight before icing, but you can decorate it as soon as its cool if you prefer.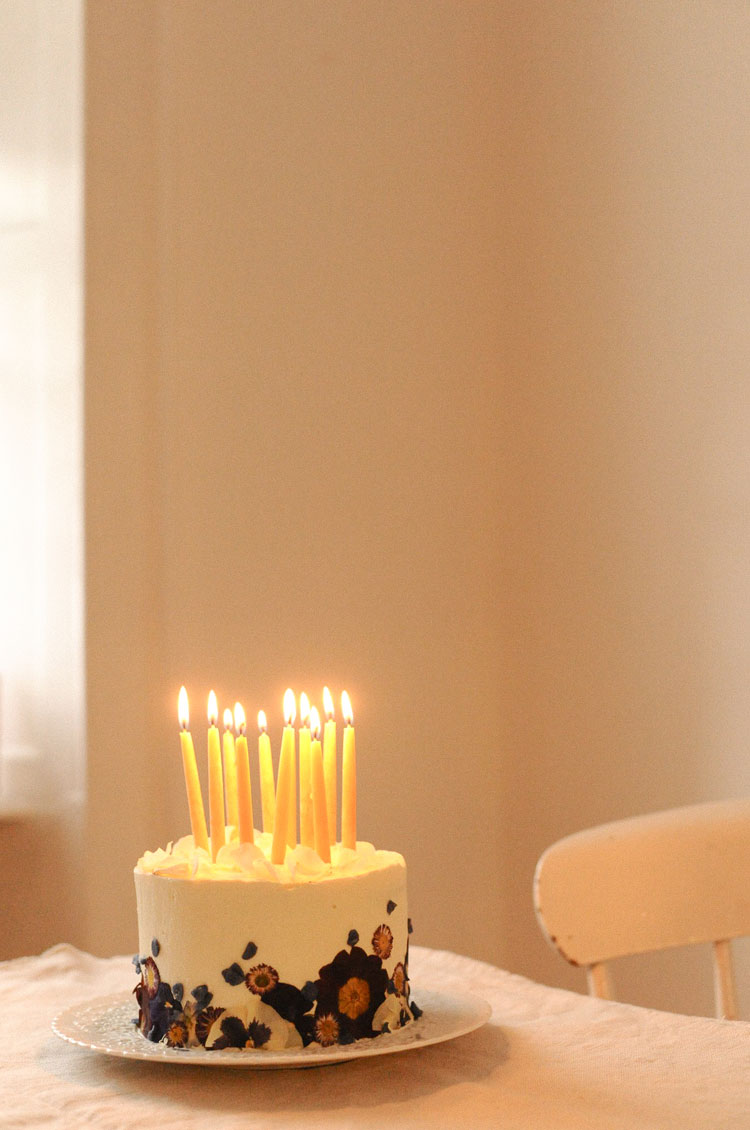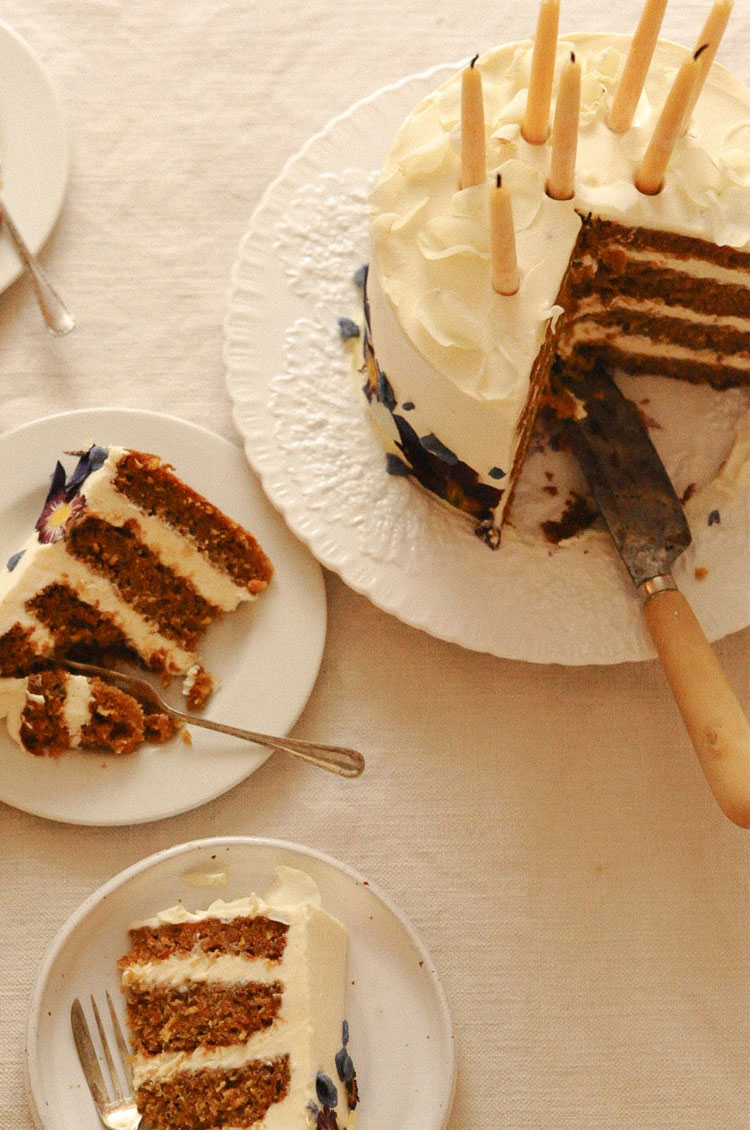 6. For the icing, weigh the cream, sugar, cream cheese and vanilla into the bowl of a freestanding mixer. Whisk on high speed until the mix has thickened and is spreadable.
7. Cut the top of the cake to level if they have domed slightly, then cut each cake in half. Place your first cake on to your serving plate and using roughly 1/6th of the icing spread over the top. Repeat this process for each layer. For the last layer use the 1/6th of the icing to coat the top and all around the sides to seal in the crumbs. Make sure the cake is quite straight at this point. Place in the freezer for half an hour to set. Once set use the final 2/6th of the icing to coat the outside of the cake with a smooth even layer. You might want to re whisk the icing if it has been sitting whilst the cake is setting, just to firm it up a little more.
8. Decorate the cake with dried or pressed edible flowers and some crystalized violas if you fancy. It would be equally as nice with some more coconut sprinkled on top and some white rose petals. Store in the fridge for up to three days.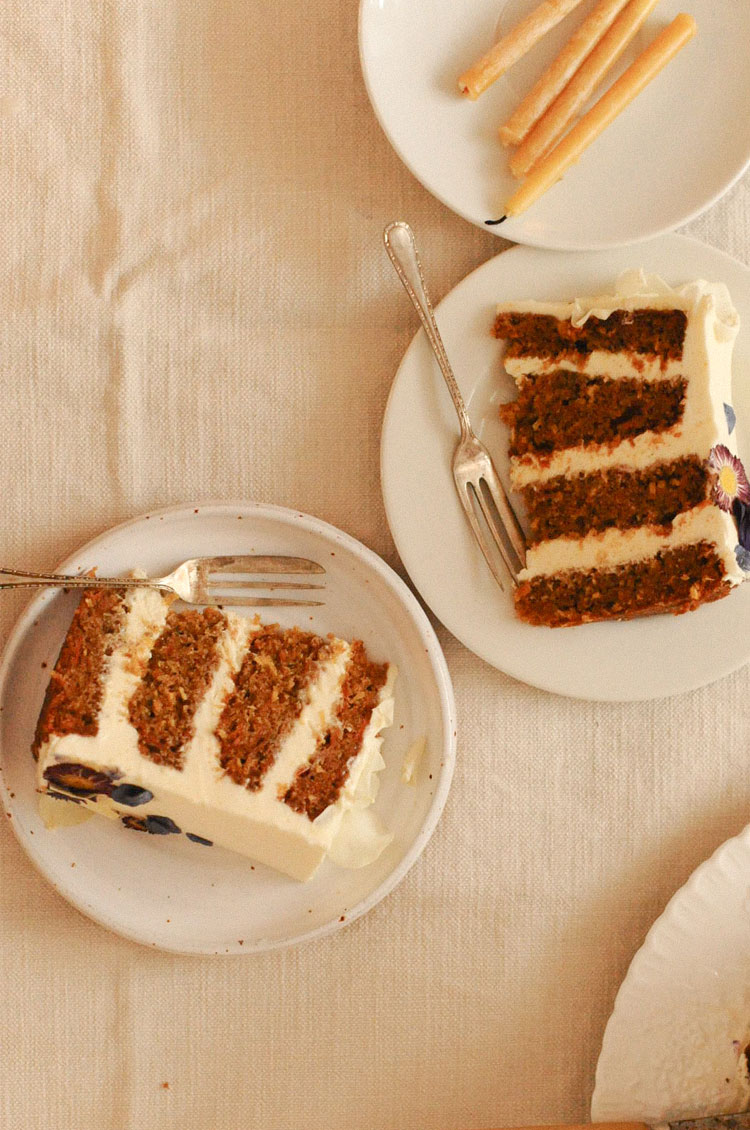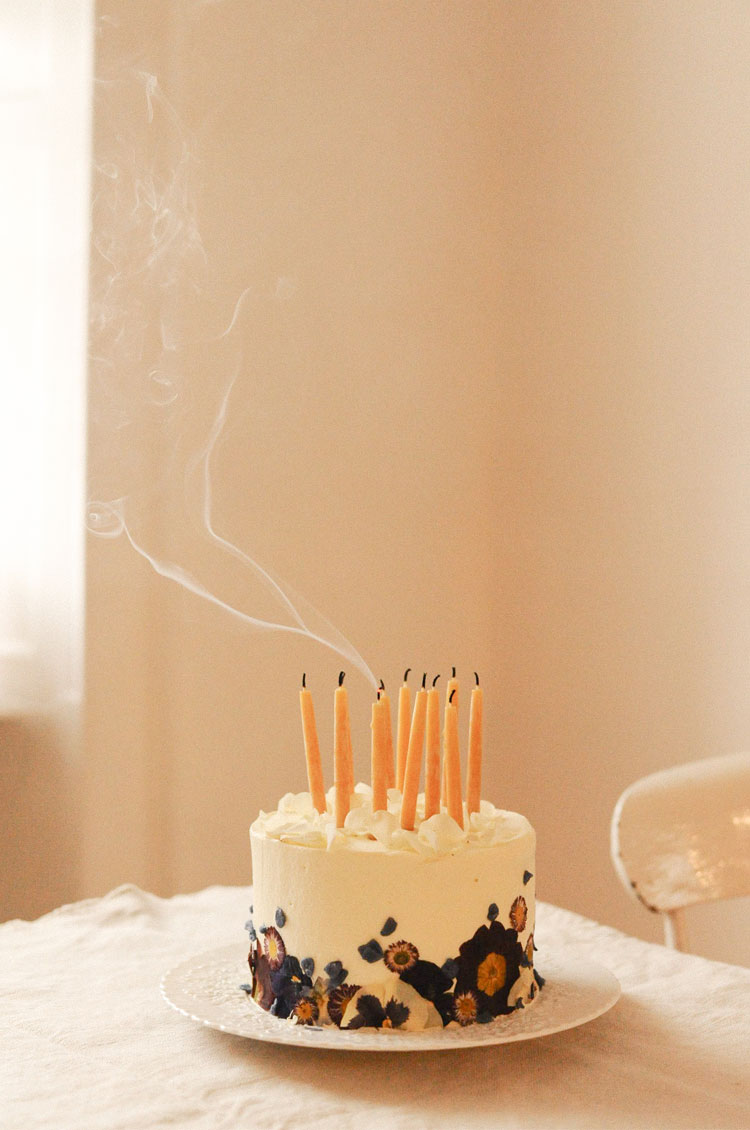 Discover our kitchen collection, where our rustic kitchen accessories happily reside. From wooden utensils to beautifully forged fittings and handmade crockery - a feast for your eyes indeed.