Flora's Fig & Hazelnut Mince Pies
20 Dec 2022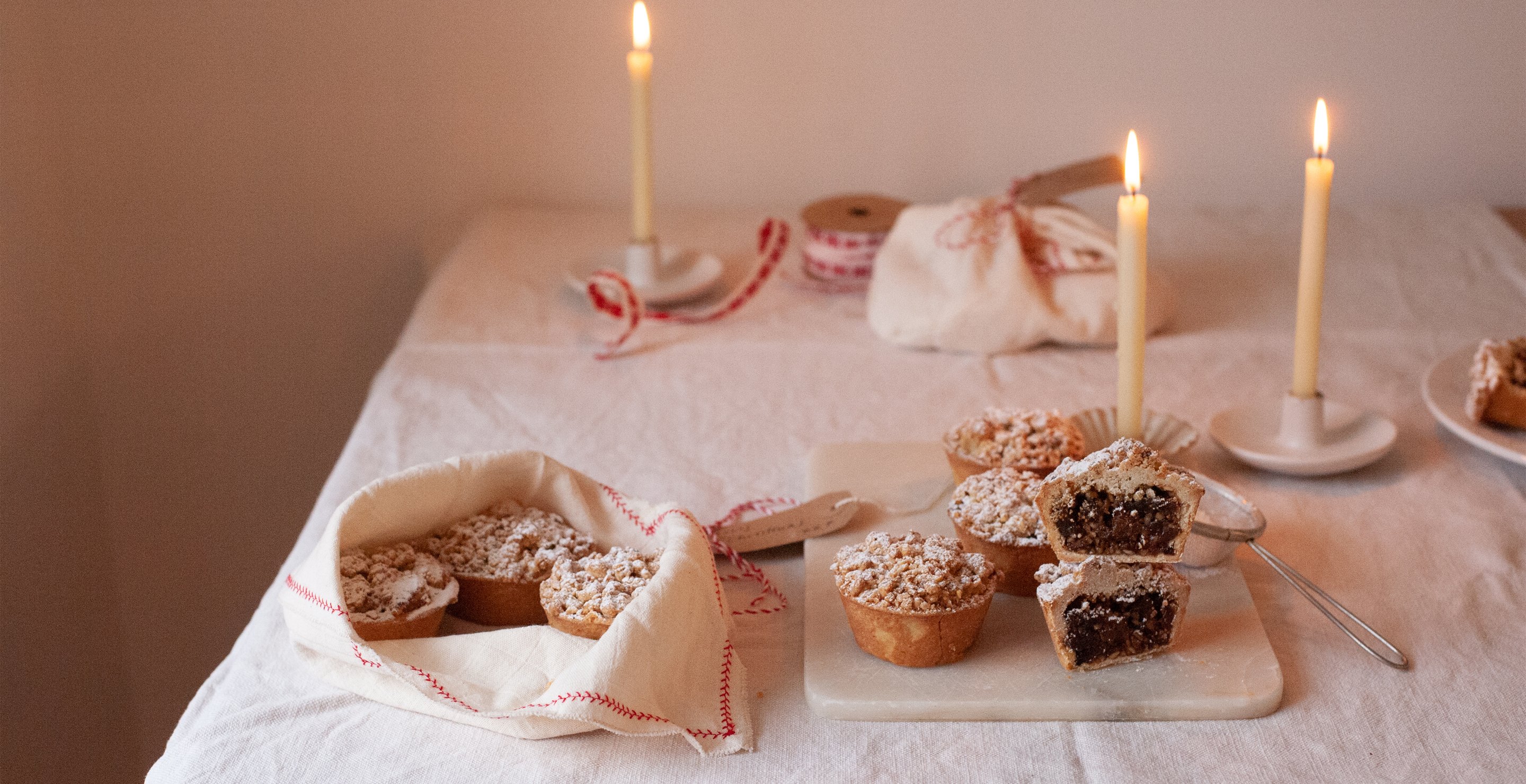 A seasonal staple with a twist – resident food writer Flora Shedden shares her irresistible fig & hazelnut mince pie recipe just in time for Christmas.
Fig & Hazelnut Mince Pies
Makes 12
Ingredients
For the pastry:
125g unsalted butter, cold
250g plain flour
100g icing sugar
1 egg yolk

For the filling:
400g mincemeat
150g dried figs
50g brandy, or apple juice
100g hazelnuts, chopped and roasted

For the topping:
125g unsalted butter, softened
50g oats
50g caster sugar
100g plain flour
100g hazelnuts, chopped and roasted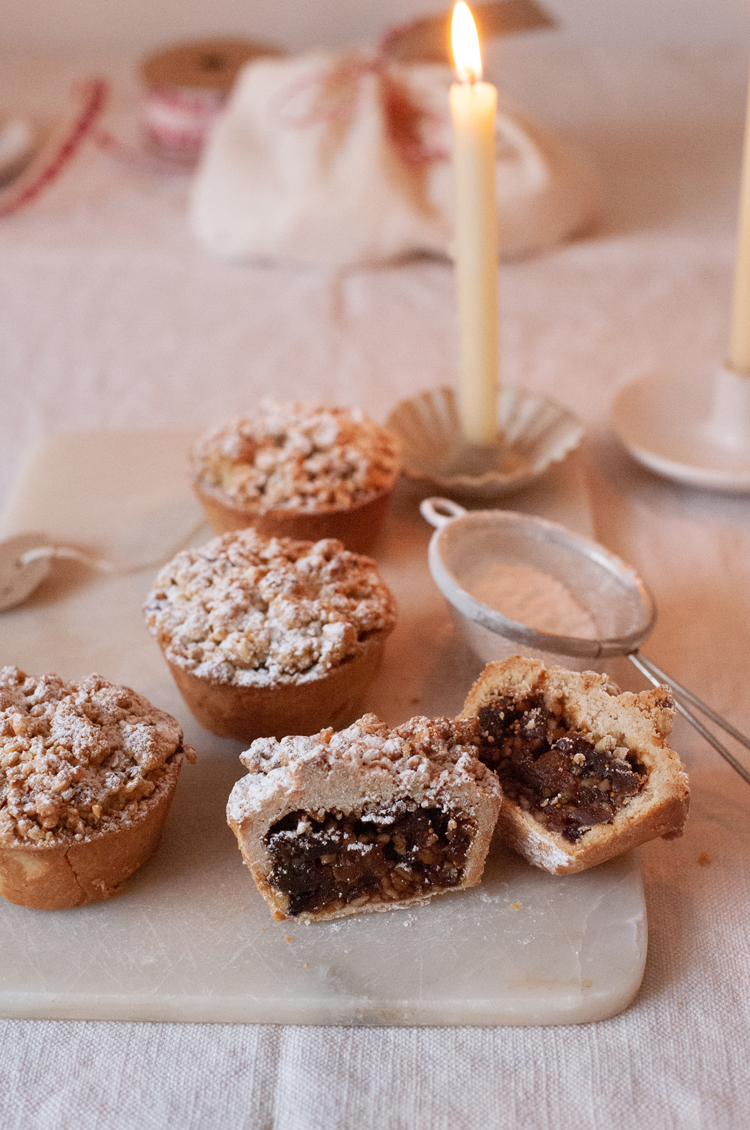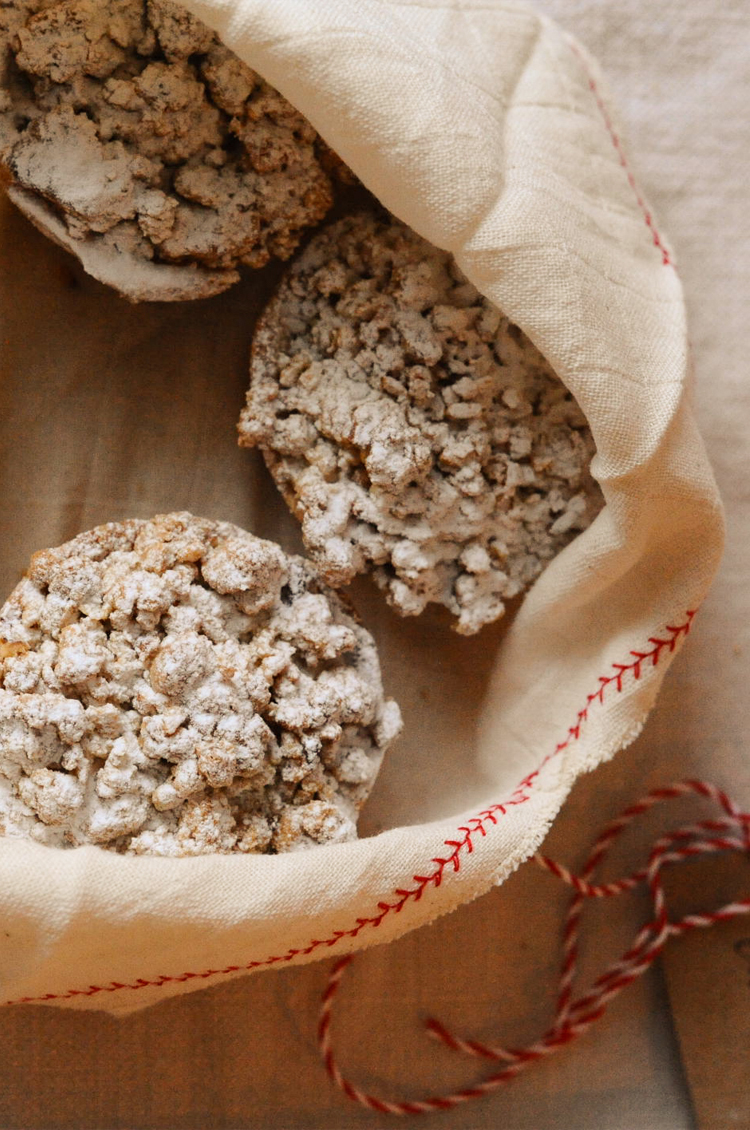 Method

1. Begin by making the pastry. Place all the ingredients in the food processor and blitz until just beginning to combine. Tip onto a work surface and gently bring the dough together with your hands being careful not to overwork it. You can make the pastry entirely by hand but I find a food processor keeps the pastry short and crisper. Form a flat disc then cover your pastry with cling film or in an airtight container. Chill in the fridge for at least 30 minutes, or up to 3 days.
2. Preheat the oven to 180C FAN. Place your hazelnuts (200g total) into the oven and roast for 5 minutes or until golden and fragrant. Set aside to cool before chopping up roughly.
3. To make the filling dice the figs into small pieces then simply mix all the ingredients together until well combined.
4. For the topping use your hands to rub the butter into the other ingredients until you have a crumble like mixture.
5. When ready to bake lightly dust the work surface with a little flour. if your pastry has been in the fridge for longer than 30 minutes, allow it to sit at room temperature for 10-15 minutes so it isn't too hard to roll.
6. Roll the pastry until 2-3mm thick then use a round cutter to stamp out discs larger than your deep muffin tray holes. Press each disc carefully into the holes of the tray and use your index finger to neaten up the edges and press the pastry down evenly. Repeat with the remaining pastry until you have filled all the holes.
7. Spoon the filling into the pastry cases making sure you press down to condense it. Then generously pile on some of the crumble topping to cover the mince meat mixture.
8. Bake in the preheat oven for 25-30 minutes. You are looking for the pastry to be a lovely crisp and golden colour. Dust with icing sugar and either serve warm or keep in an airtight container for up to one week.