Flora's Rhubarb and Ginger Cookies
07 Feb 2023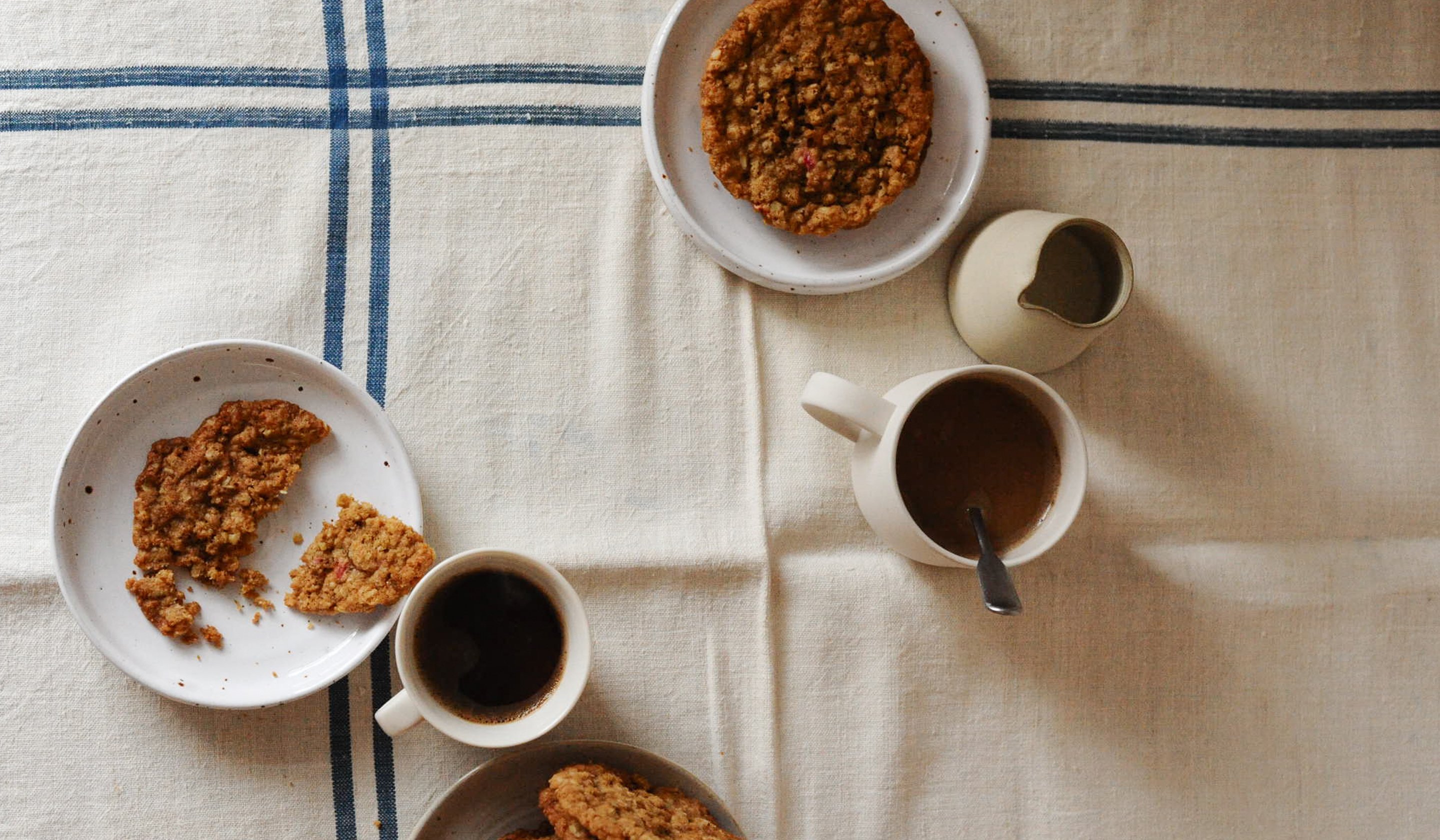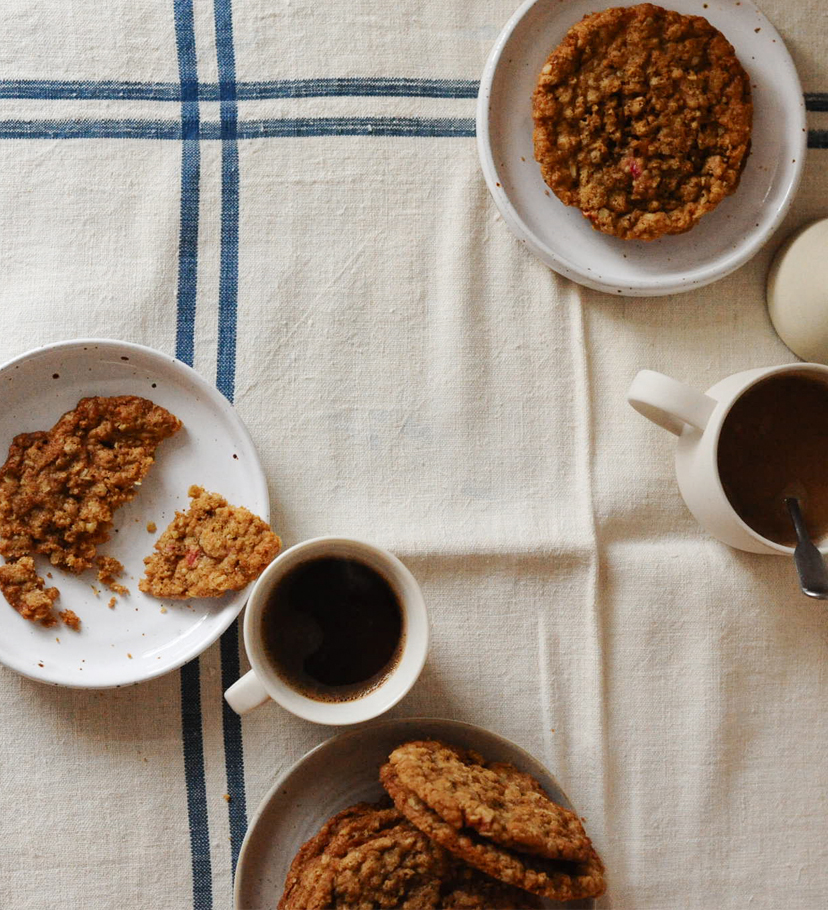 Flora has, once again, proven her knack of delivering precisely what we want to eat. We find ourselves unable to resist her warming and delicious Ginger and Rhubarb cookies. If you're thinking of keeping your Valentine's efforts homemade this year, they would make the most heart-warming gift – if, that is, you can refrain from scoffing the lot straight from the cooling rack. 

Rhubarb and Ginger Cookies

Makes 12-14



Ingredients

200g rhubarb, fresh
125g butter
100g oats
100g plain flour
1 tsp baking powder
1/2 tsp bicarbonate of soda
1 tsp ground ginger
1/2 tsp ground coriander
1/4 tsp salt
150g light brown sugar
2 egg yolks



Method

1. Preheat the oven to 180C FAN.
2. Cut the rhubarb into small 1cm chunks. Place on a tray lined with greaseproof paper and roast for 10-15 minutes or until beginning to colour. They should be soft and have begun to dry out a bit. If the fruit is still very juicy return to the oven for a few minutes more. Set the fruit aside to cool for 15 minutes after baking.
3. Turn the oven down to 170C FAN.
4. Melt the butter then set aside to cool a little.
5. In a large bowl whisk together the oats, flour, baking powder, bicarb, spices, salt and sugar.
6. Whisk in the cooled butter and the egg yolks until combined.
7. Very gently fold in the rhubarb. The fruit will break up a little but try not to mush it up too much. 
8. Place the dough in the fridge for 30 minutes.
9. When ready to bake use an ice cream scoop (or a spoon) to form rounds.
10. Arrange on two baking trays lined with greaseproof paper, allowing plenty of room for spreading.
11. Bake the cookies for 10-15 minutes or until golden but still soft and chewy. Allow to cool on the trays for 15 minutes before transferring onto a wire rack.
12. These are best eaten on the day of baking so if you want to keep some simply freeze the dough ready shaped. When ready to bake allow to thaw at room temperature for 30 minutes before placing into an oven and baking as above.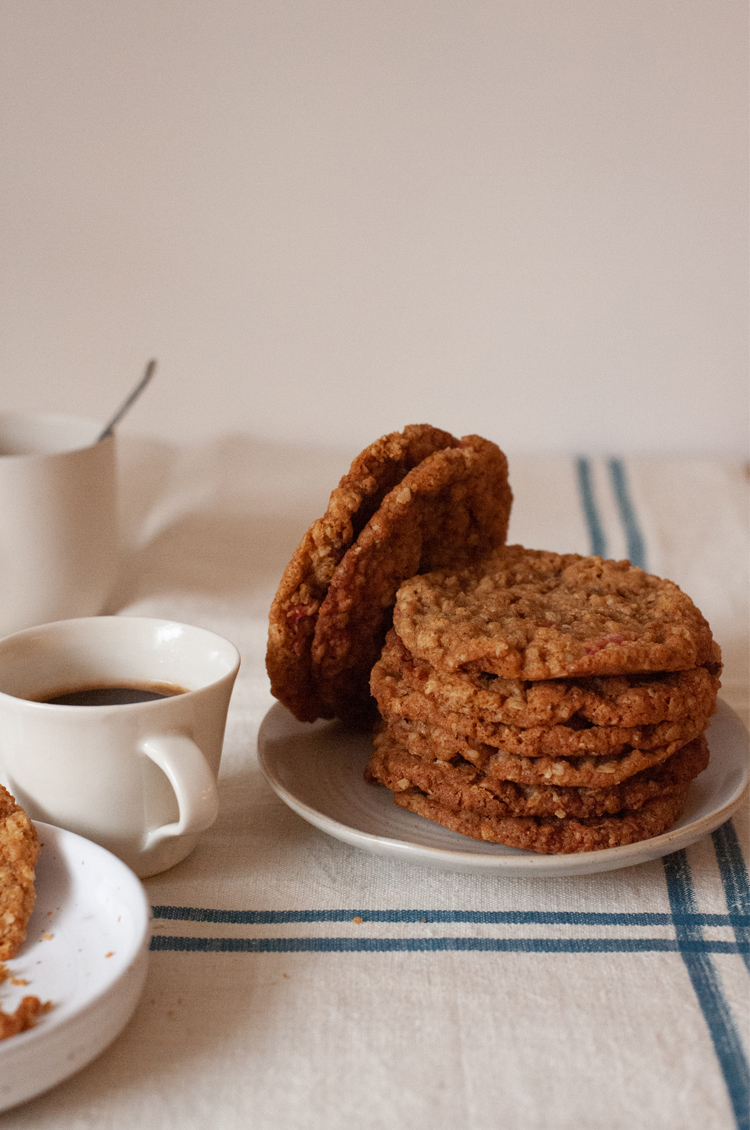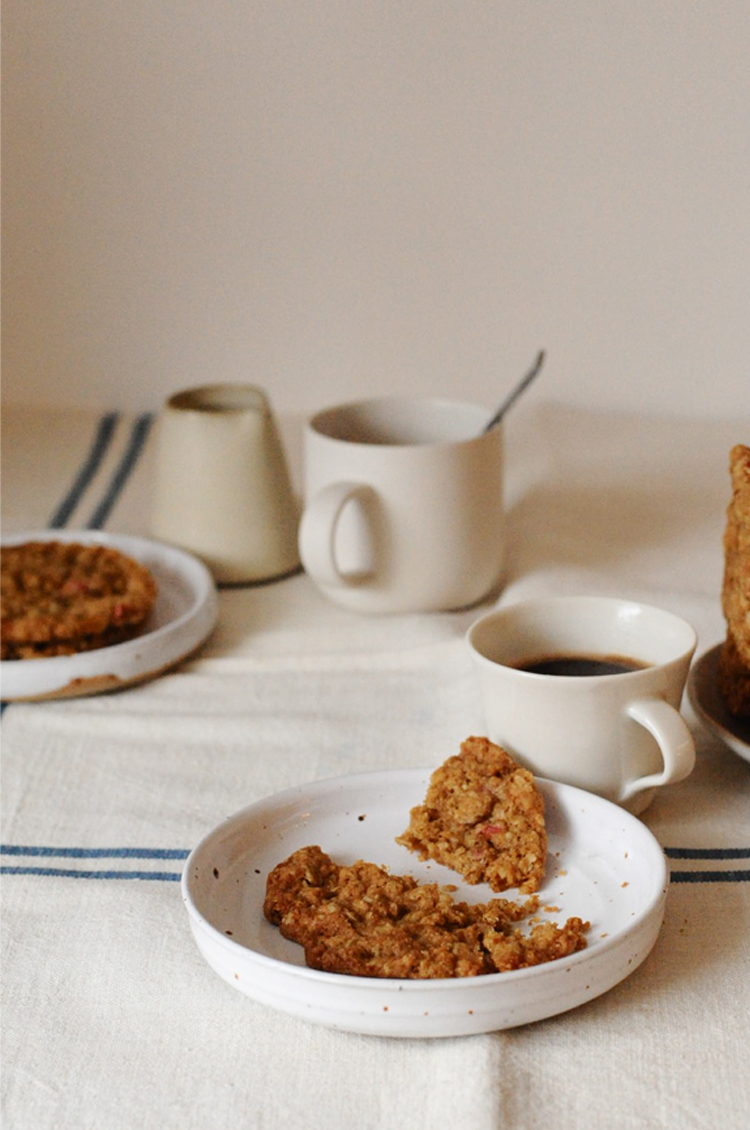 Discover our kitchen collection, where our rustic kitchen accessories happily reside. From wooden utensils to beautifully forged fittings and handmade crockery - a feast for your eyes indeed.