Flora's Wild Garlic Scones
30 Mar 2023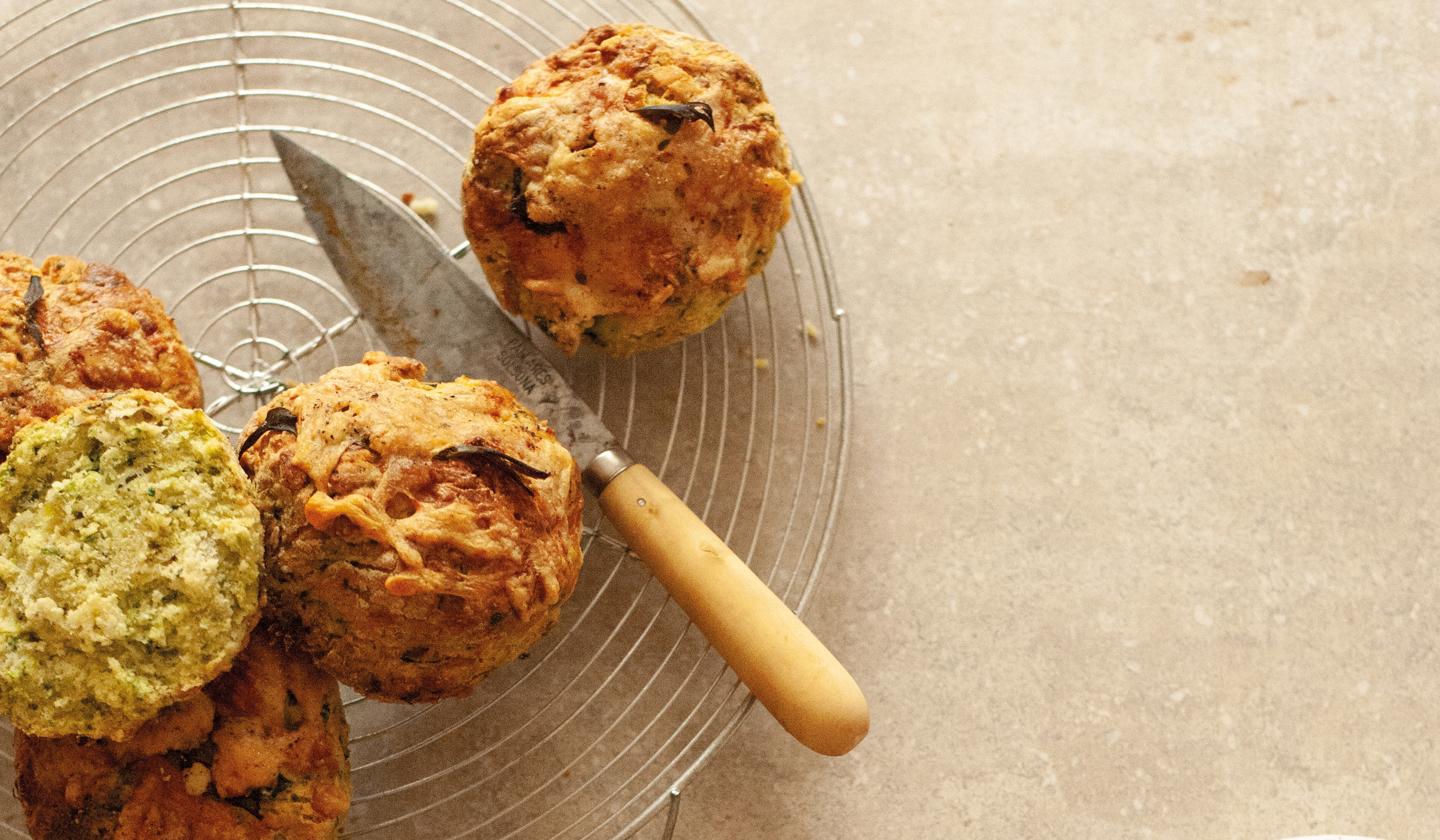 It's wild garlic season and, just as our digits begin itching to go out harvesting, trusty trugs in tow, Flora has obliged with the most moreish recipe for wild garlic scones. With all the crumbly and buttery hallmarks of a good teatime scone, these savoury treats are also perfectly pungent and can be eaten with just butter or dipped into seasonal soups. 
Ingredients
Makes 8-10
75g wild garlic, plus some extra leaves for topping
150g milk, plus extra to brush the scones with
2 eggs
450g plain flour
2 tsp salt
pepper
2 tsp baking powder
150g butter
75g cheddar
75g pecorino
Method

Preheat the oven to 200C FAN.

1. In a pan over a medium heat wilt the wild garlic. This should only take a minute or so. Place the leaves into a jug with the milk and the eggs. Blitz using a hand blender until you have a vibrant green liquid and the leaves are well chopped. Set aside.
2. In a large bowl whisk together the flour, salt, a generous amount of black pepper and the baking powder.
3. Coarsely grate the butter and add to the bowl. Rub the butter into the flour mixture with your hands until you have a sandy consistency. Coarsely grate the cheeses and mix well.
4. Add 100g of the cheese to the bowl and stir to distribute.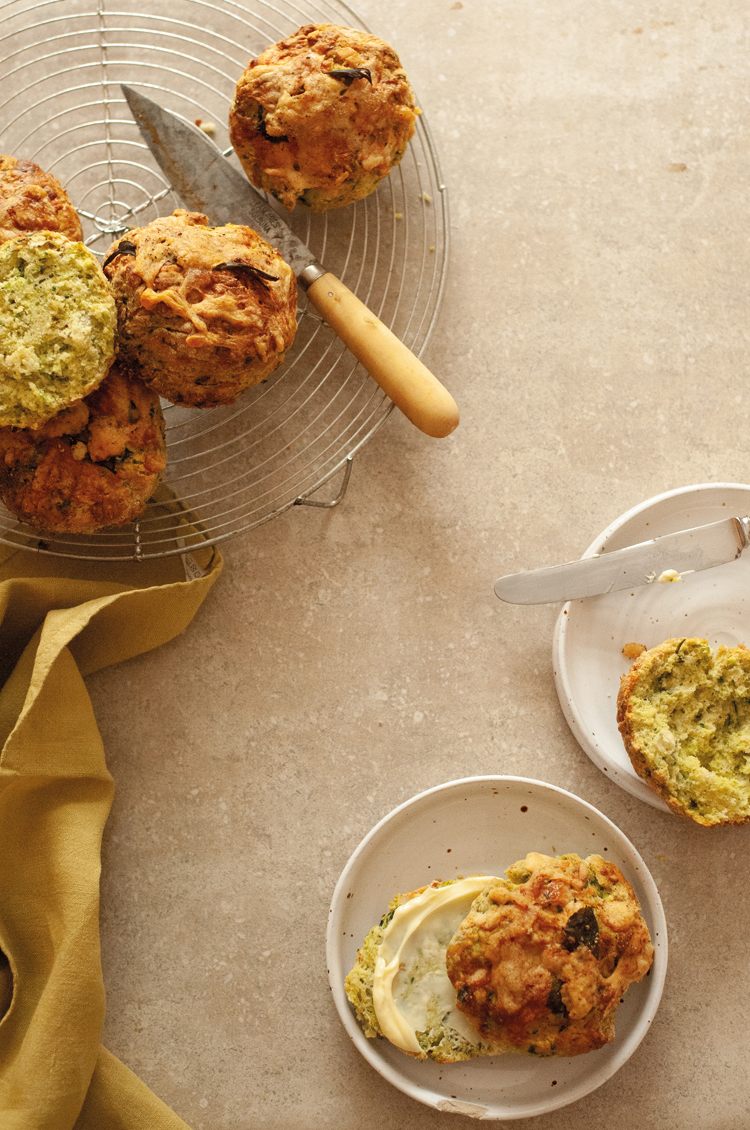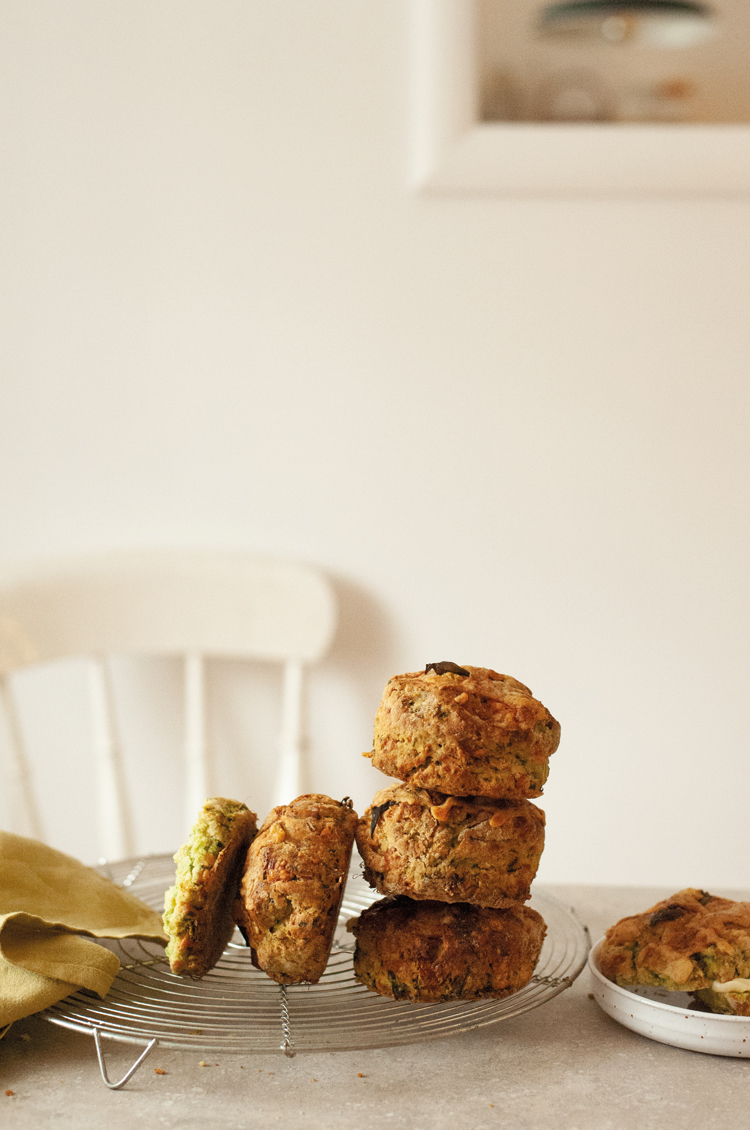 5. Add the milk mixture and using a spatula begin to fold it into the mixture. You don't want to overwork it so fold gently will help. Once it has just about come together tip the dough out onto a lightly floured surface.
6. Gently pat it down until the dough is rough 4-5cm thick. Using a round cutter cut out discs, flouring the cutter in between each one. Arrange on a lightly floured baking tray. Gently press the excess back together and again pat down until roughly 4-5cm. Repeat the process until you have used all the dough.
7. Brush each scone with some milk then place a wild garlic leaf on top of each one. Sprinkle the remaining cheese over the scones then add a little more salt and pepper. Bake in the preheated oven for 20 minutes or until golden and hollow sounding when the bottom is tapped. Allow to cool a little before tucking in.