Lucy's Garden Journal: High Summer
23 Aug 2022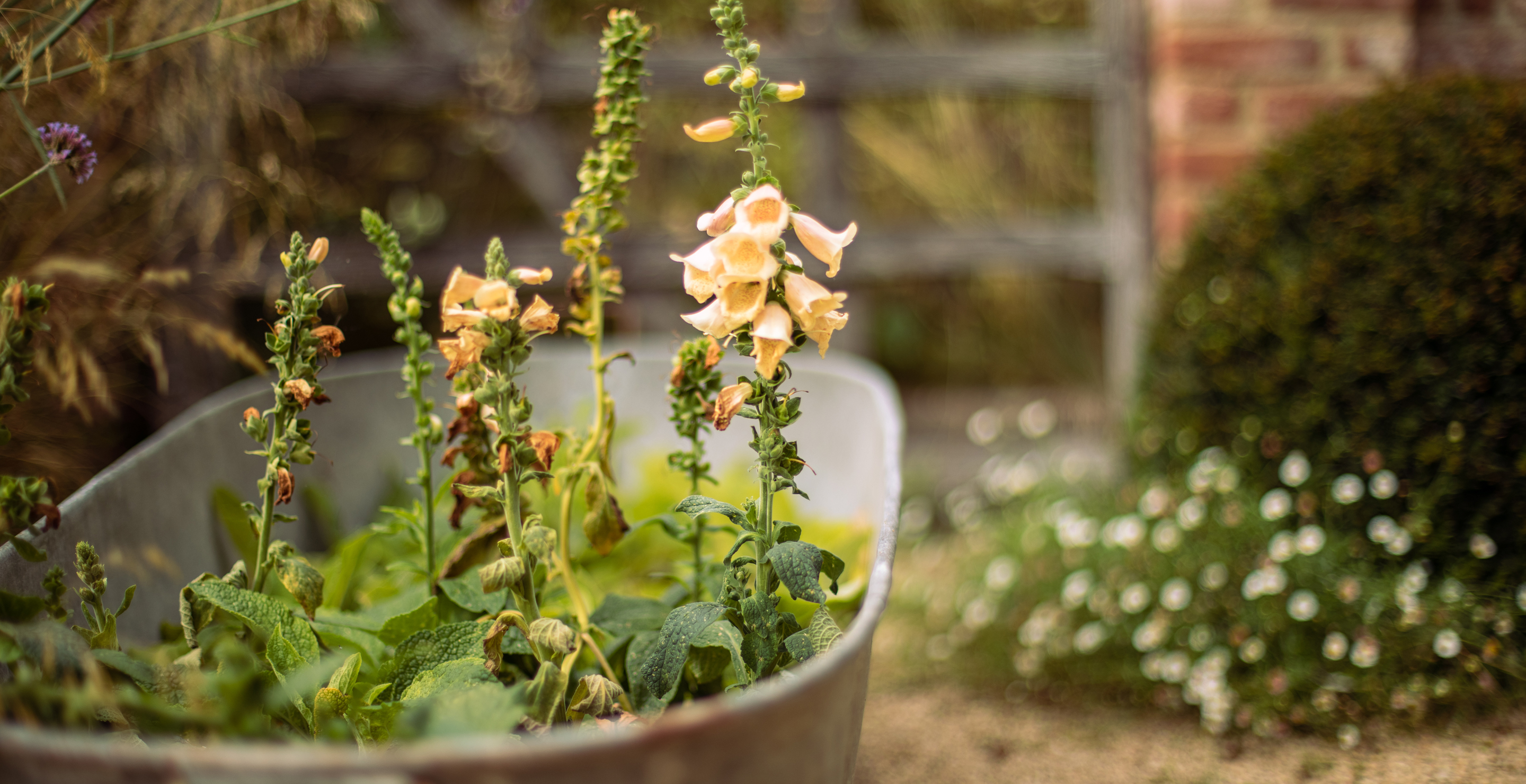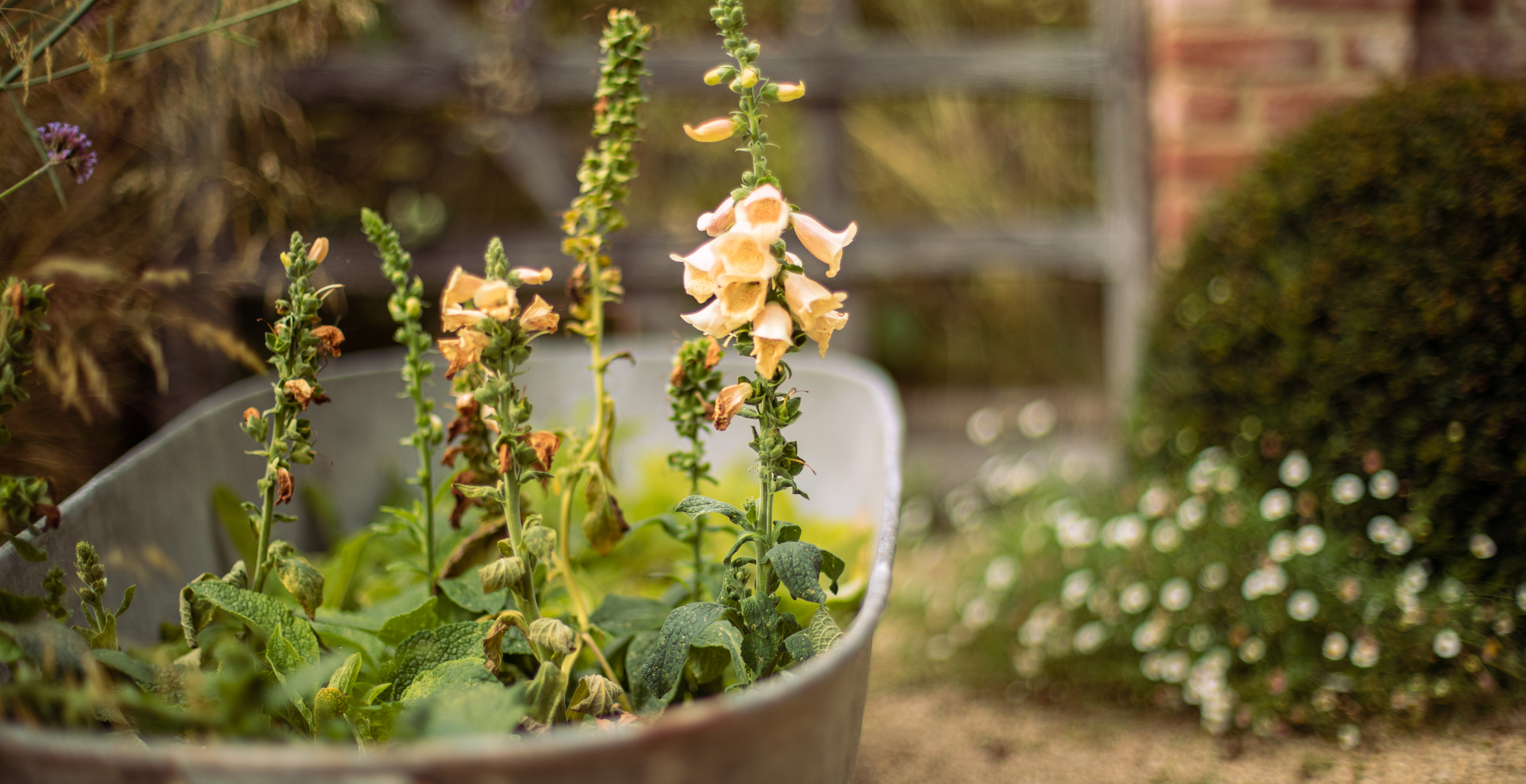 Summer has well and truly hit a high this year which, while not always desirable for the many members of our gardens, does inspire us to be ever more attentive. To really pay attention to what's going on and make sure everything is getting what it needs – a fine way to lift us out of daily life and connect us to nature if ever there was one.

As the hosepipe ban begins, I need to be much more creative when it comes to deciding what I really need to keep going for next year. Deadheading is one way I can encourage new growth so I'm trying to cull as many dahlia heads as I can and gift them to as many people as possible.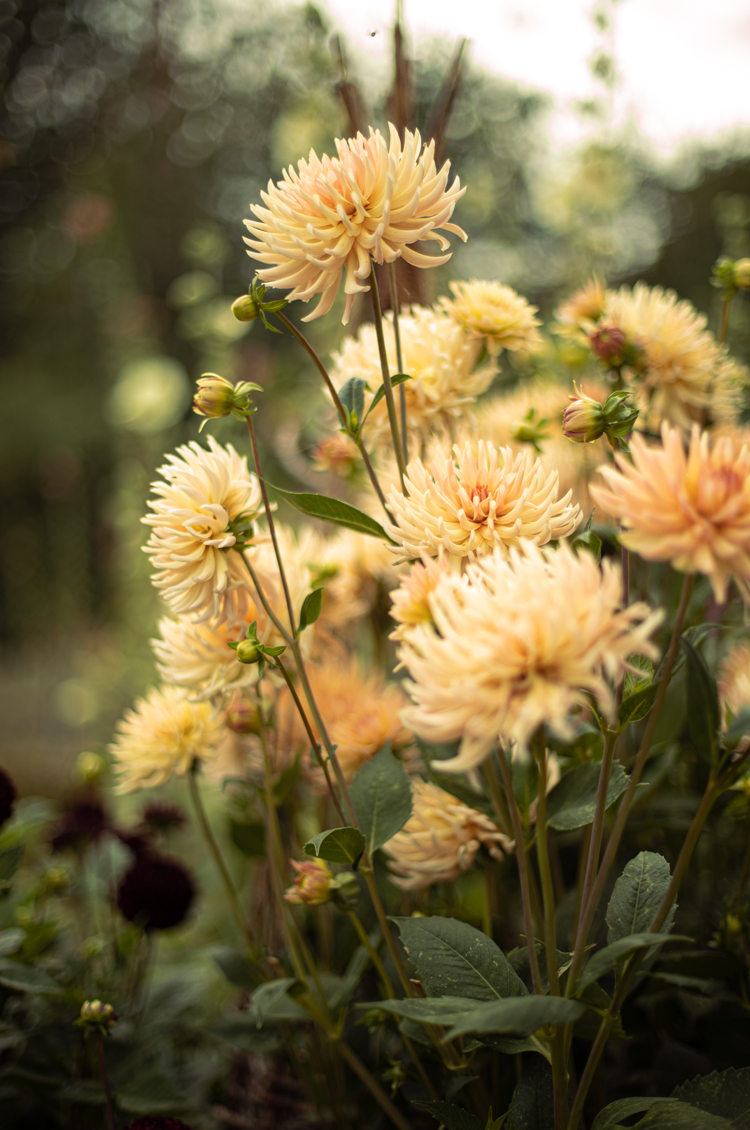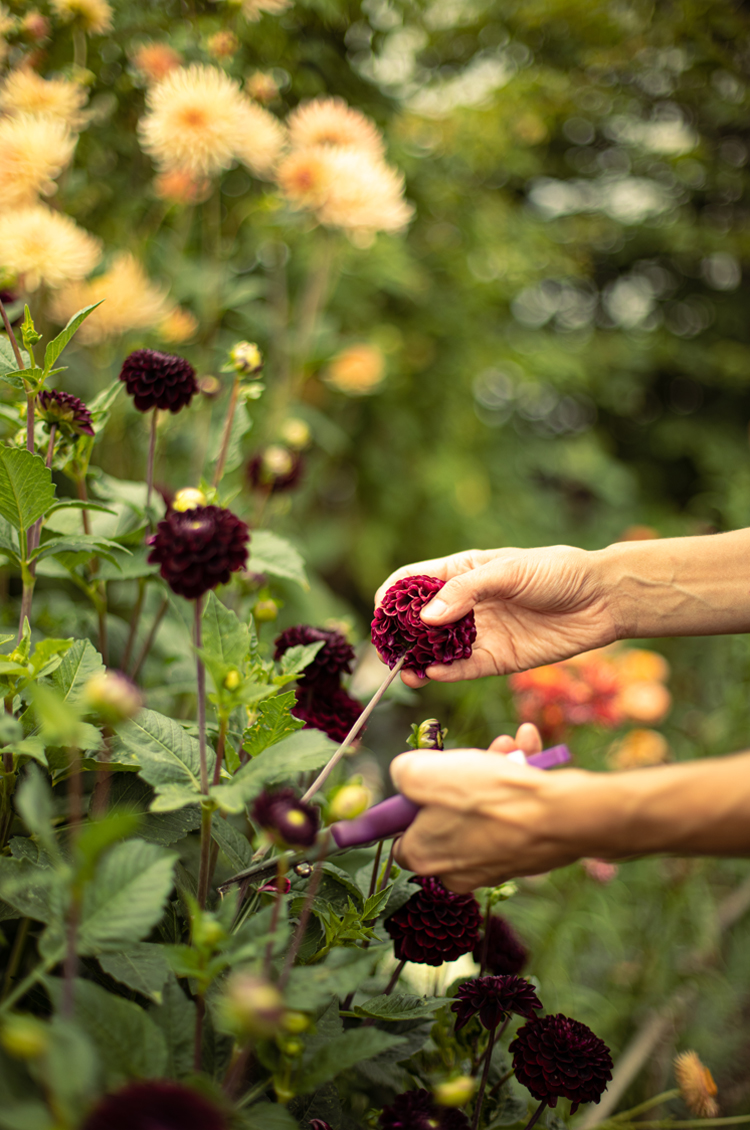 Colour takes on a new life at this time of year – almost moving from bright and energetic to warm and rich, ready for the (hopefully) cooler months ahead. A new favourite of mine is the Chocolate cosmos – I'm trying to coordinate them with the darker dahlias and Alma just loves the fact that they smell of chocolate of course! The purple circular dahlia is undoubtedly my best – I've managed to keep it going for three years now and it just gets bigger and better each year. A dark plum gladioli was a new addition this year that I've particularly enjoyed growing, its dark spears look great next to the fennel.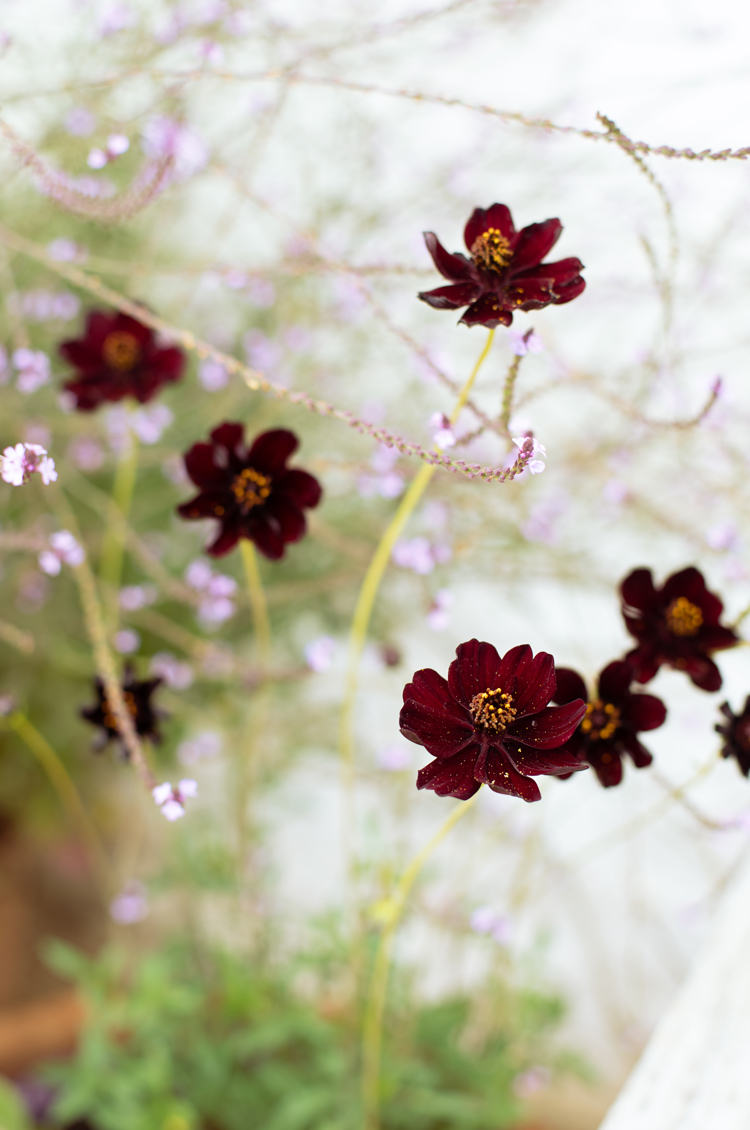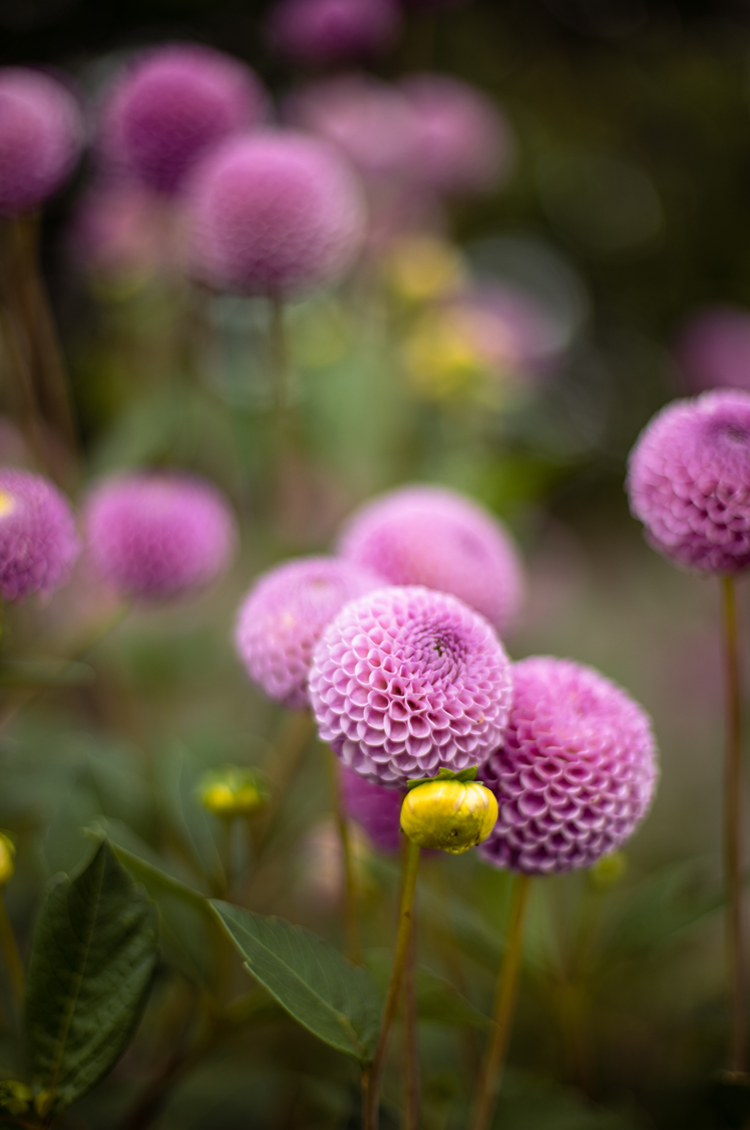 Speaking of fennel – there's lots of it! The heat has made it progress much quicker than usual and the same goes for the squashes. This Red Kuri variety isn't one I've grown before so I'm excited to try it. Meanwhile the rhubarb is still going strong and I'm getting a good weekly hoard – everyone at the office will be running out of ideas for what to do with it soon. The fluffy borage has really come to life too – it's such a lovely addition to a G&T with a slice of cucumber.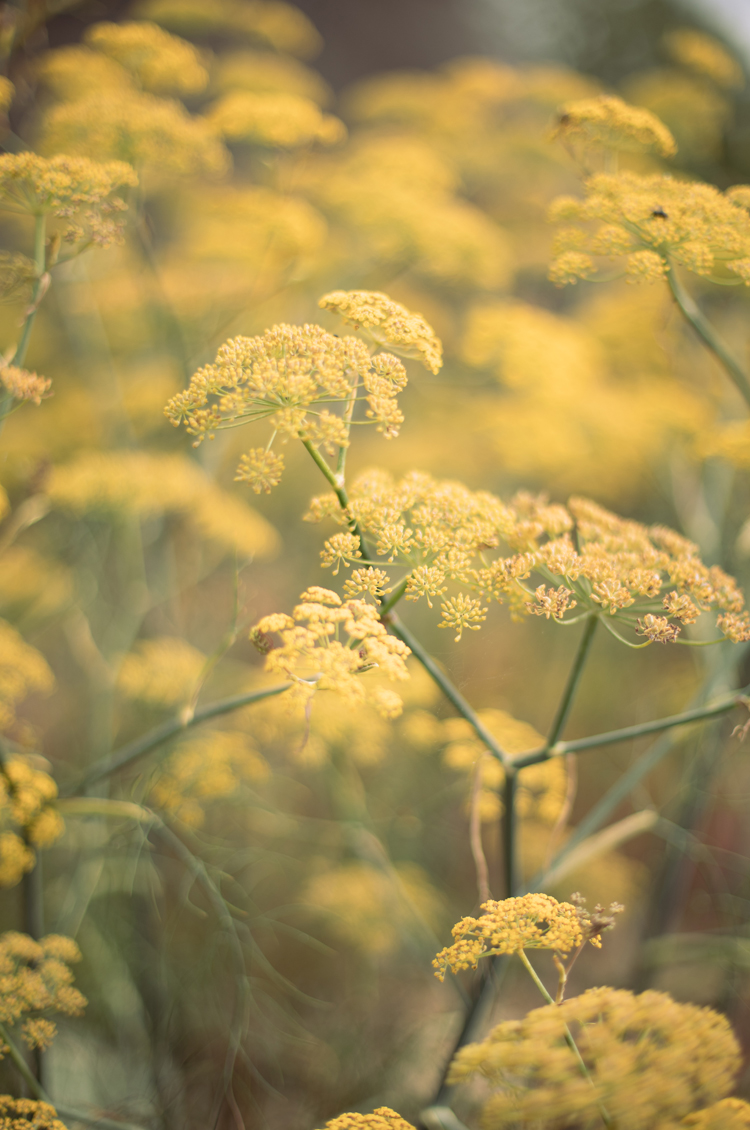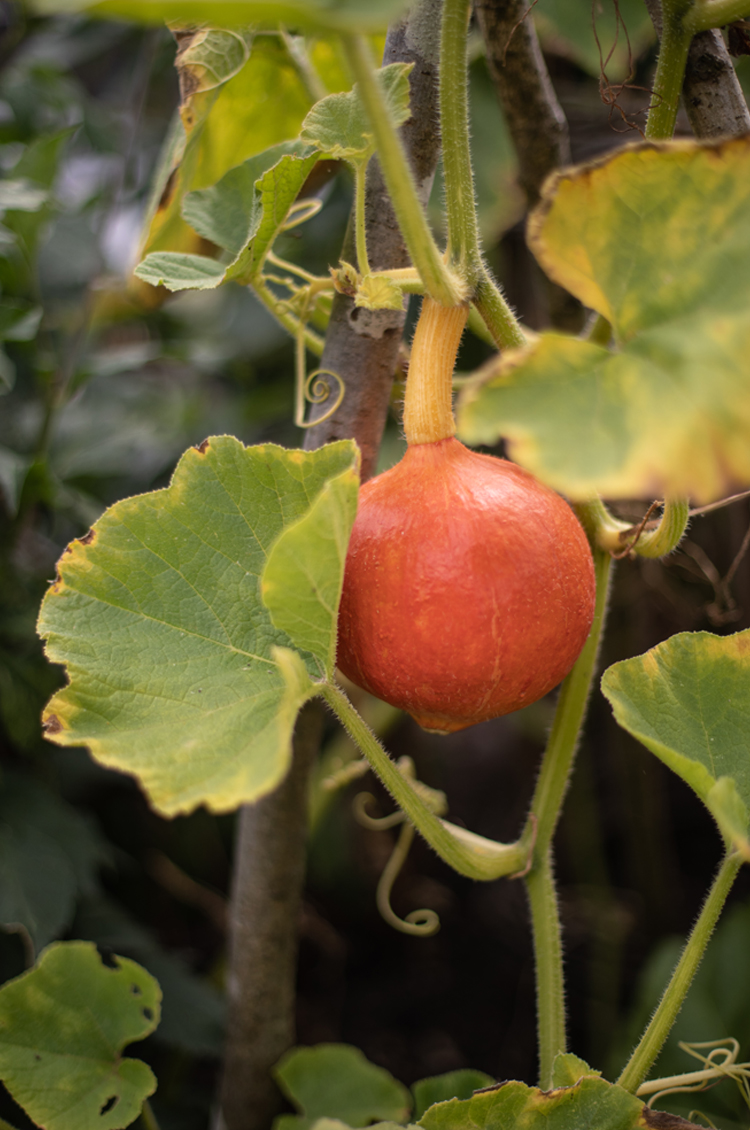 I still really struggle to cut and eat the artichokes as I love the look of them amongst the achilia and echinacea. They're also another big hit with the bees which, again, makes me reluctant to remove them. The courgettes have come through – I tried a new one this year which seemingly has a slightly tough skin so I think they'll need cooking for a little longer than usual.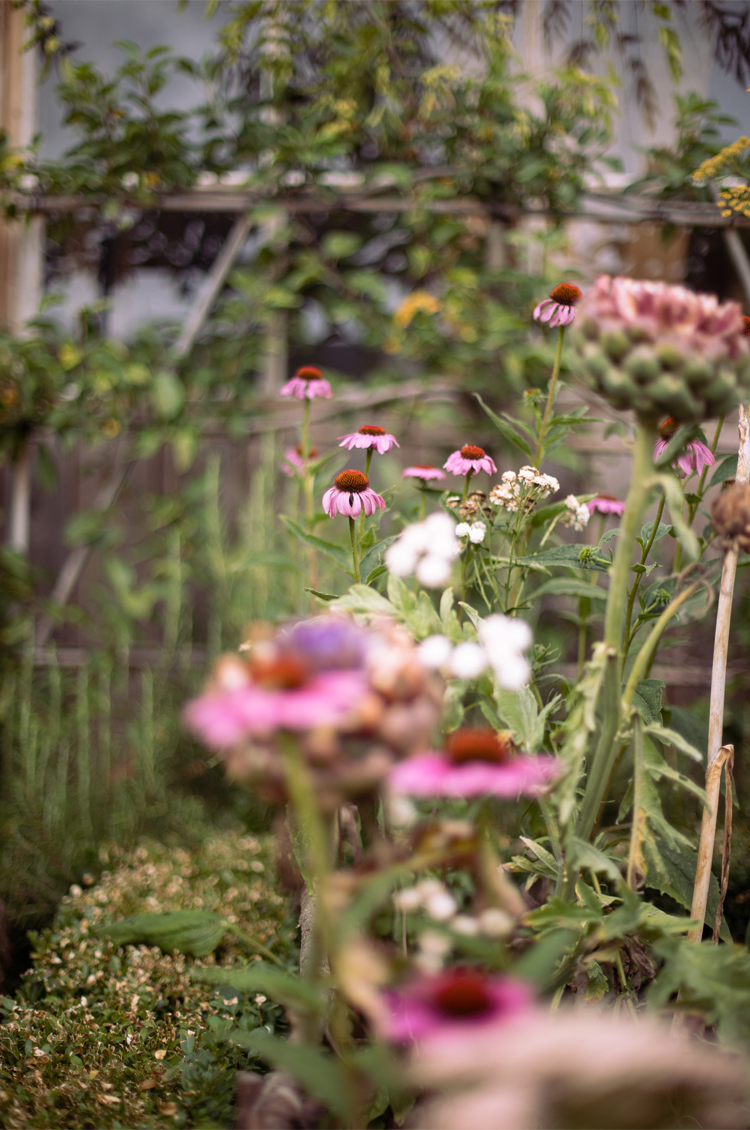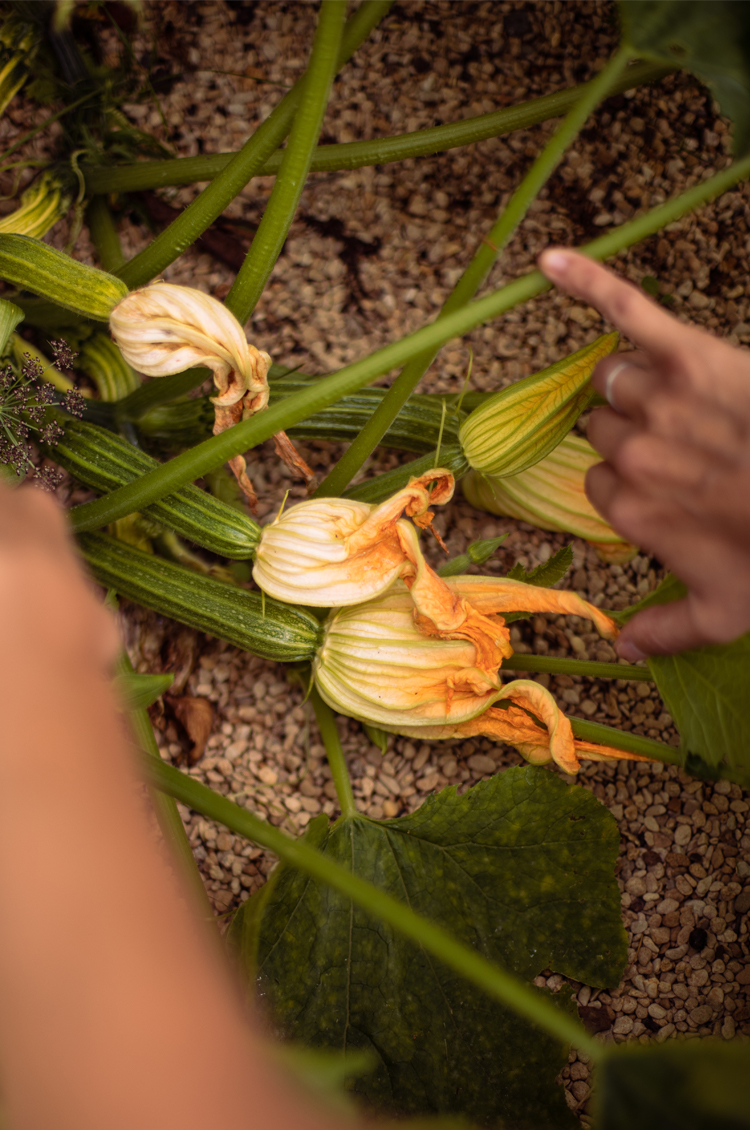 The tall white chap peering out amongst it all was a gift from Graeme last year – an agapanthus – and it makes a nice change to the blue ones that come through earlier in the year. You'll also notice some foxgloves that I bought out of season as we want to put a load of them in the front garden for next year. I've popped them in a bath to try to keep them alive so that I can plant them in the autumn – here's hoping they survive!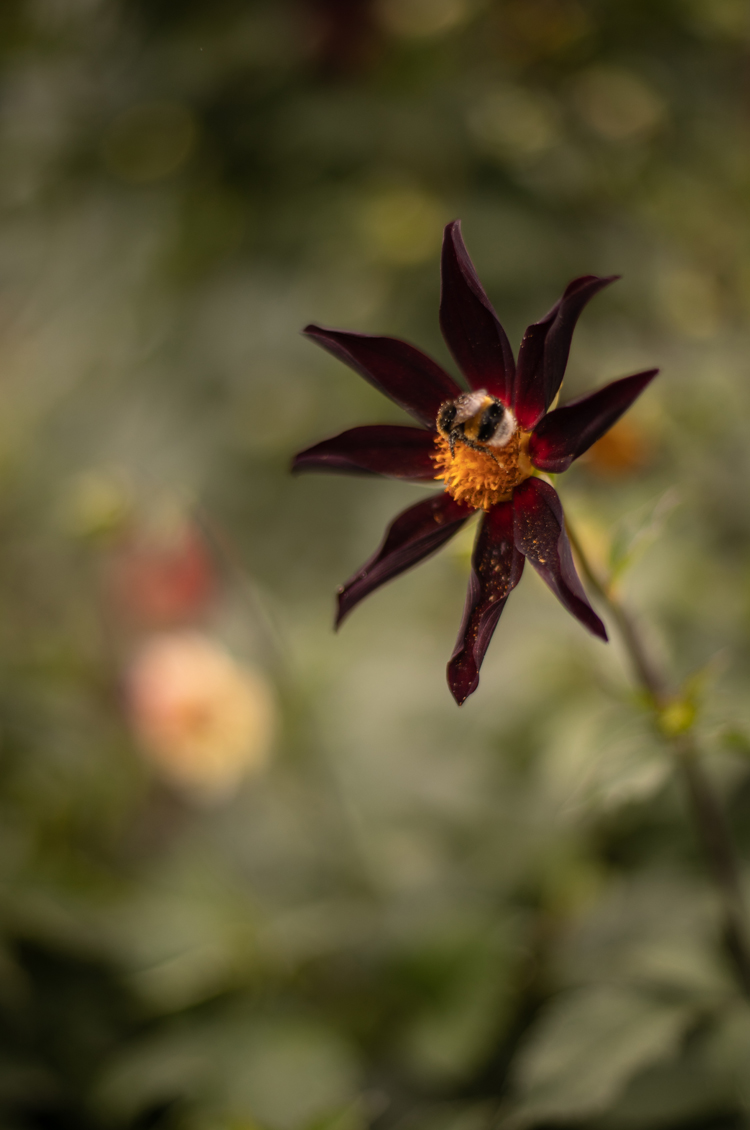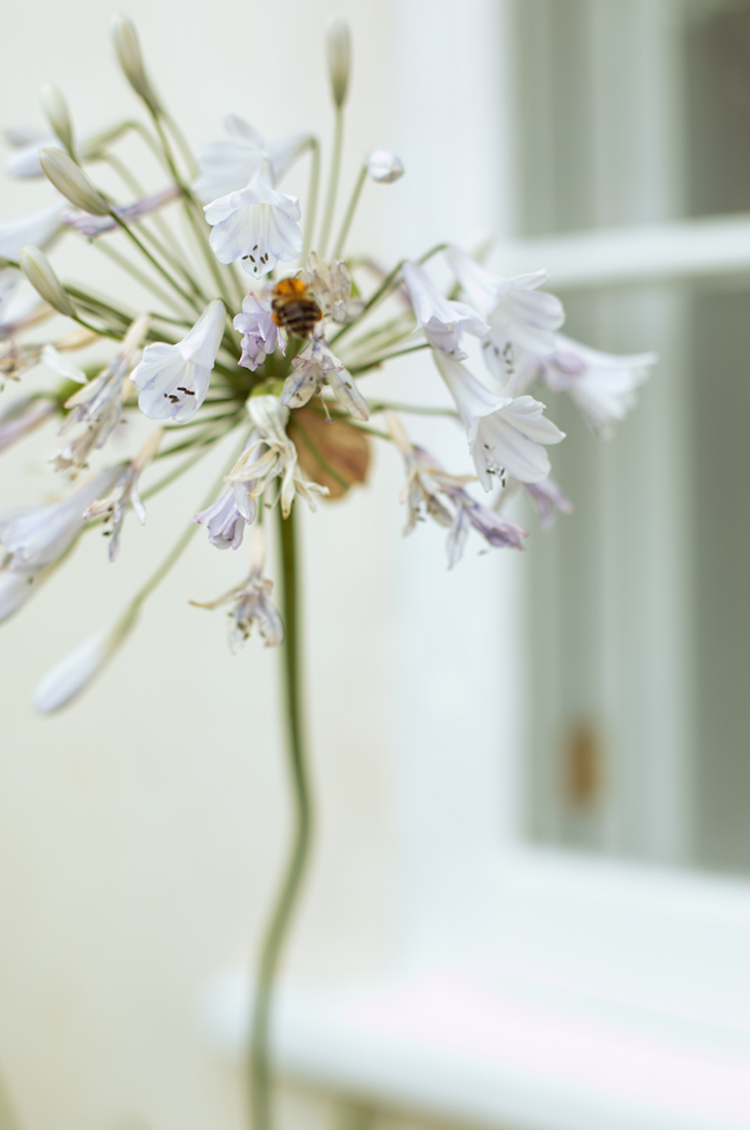 Another thing I start to do this time of year is harvest seeds from the perennials like the hollyhock, foxgloves and strawflowers – it's always so satisfying and fascinating to be able to revive things year after year. The gladioli should come back next year too as they're bulb-based. And as we begin preparations for the next season I will, of course, be encouraging the girls to practise their best raindance – we could all do with a good watering after these past few months…