Lucy's Latest Journal: in the Summer Garden
30 Jun 2023
This year really has been a tale of two halves weather-wise. The rainfall that seemed so relentless has not only abated but gone the other way, with conditions turning from perennially damp to suddenly very dry. As a result, the garden is feeling somewhat thirsty although, as ever, there are always those plants that revel in being a little parched – namely my potted geraniums and sedums which are having their moment in the sun.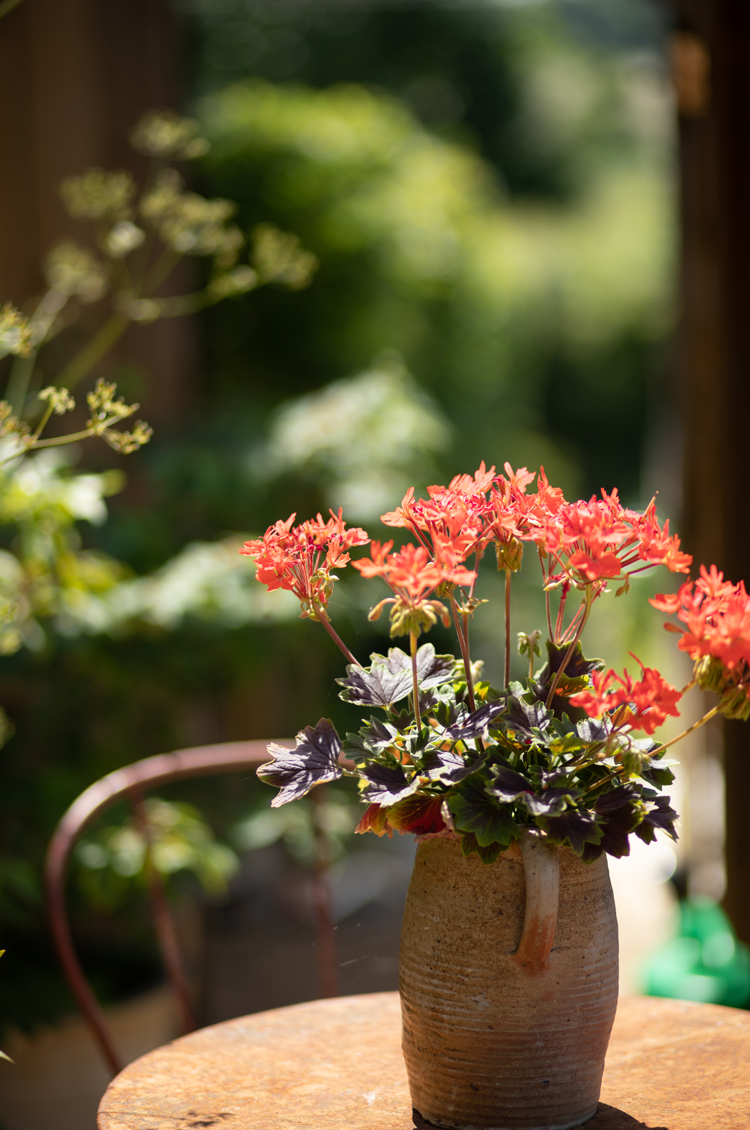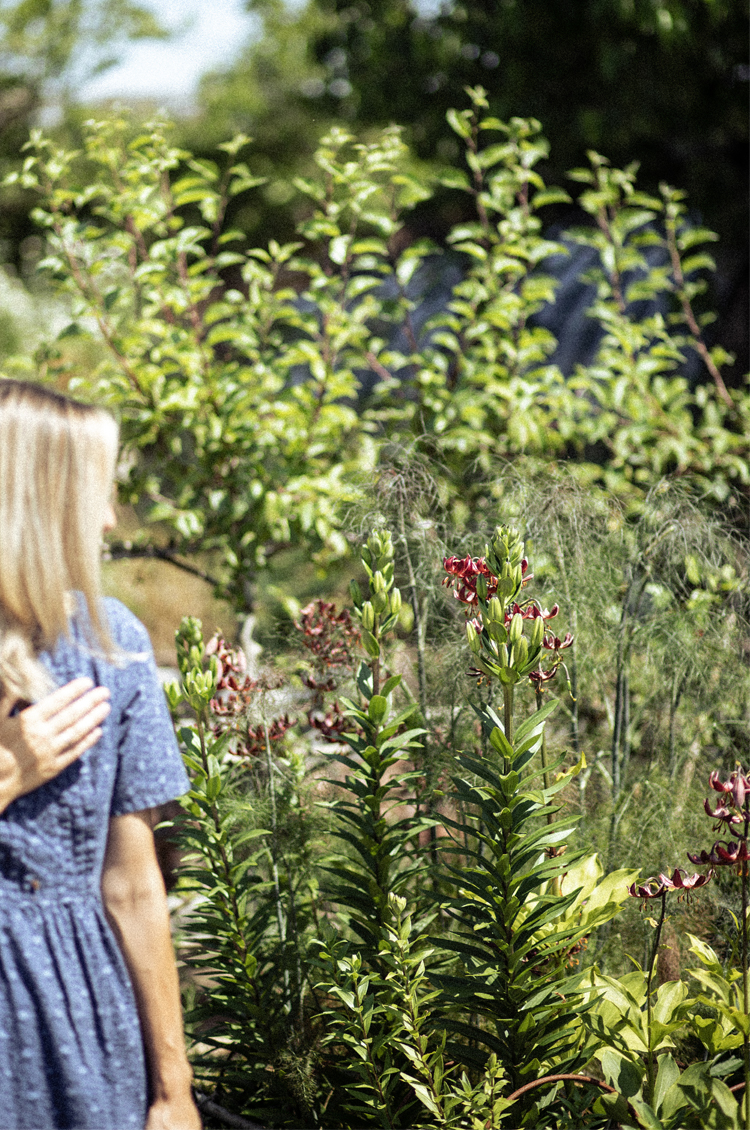 Another flower that has loved the long winter and now this sudden drenching of sunshine is, undoubtedly, the rose. The hedge at the front of our house is full with blooms, which valiantly go on and on for months, so long as I dedicatedly deadhead them all properly and promptly. It's been such a joy to see them covered in hundreds of buds that slowly unfurl into fat, blowsy flowerheads, not least since they continue to give pleasure when dotted around the house in an eclectic array of jugs and vases.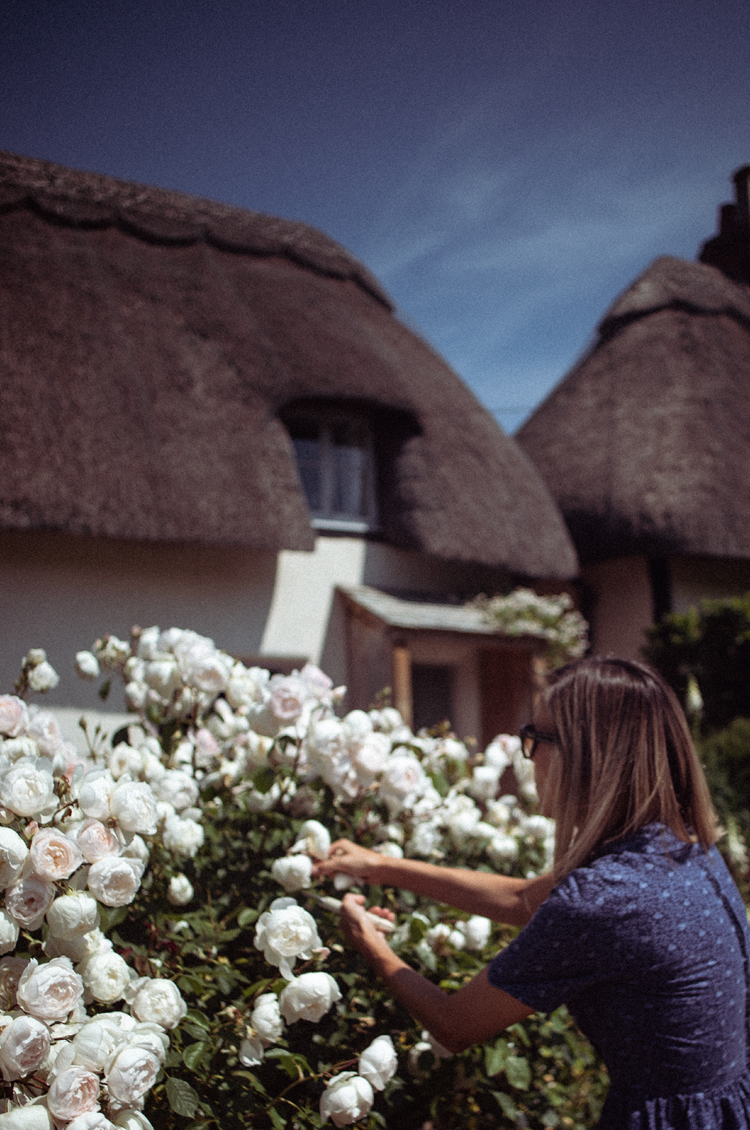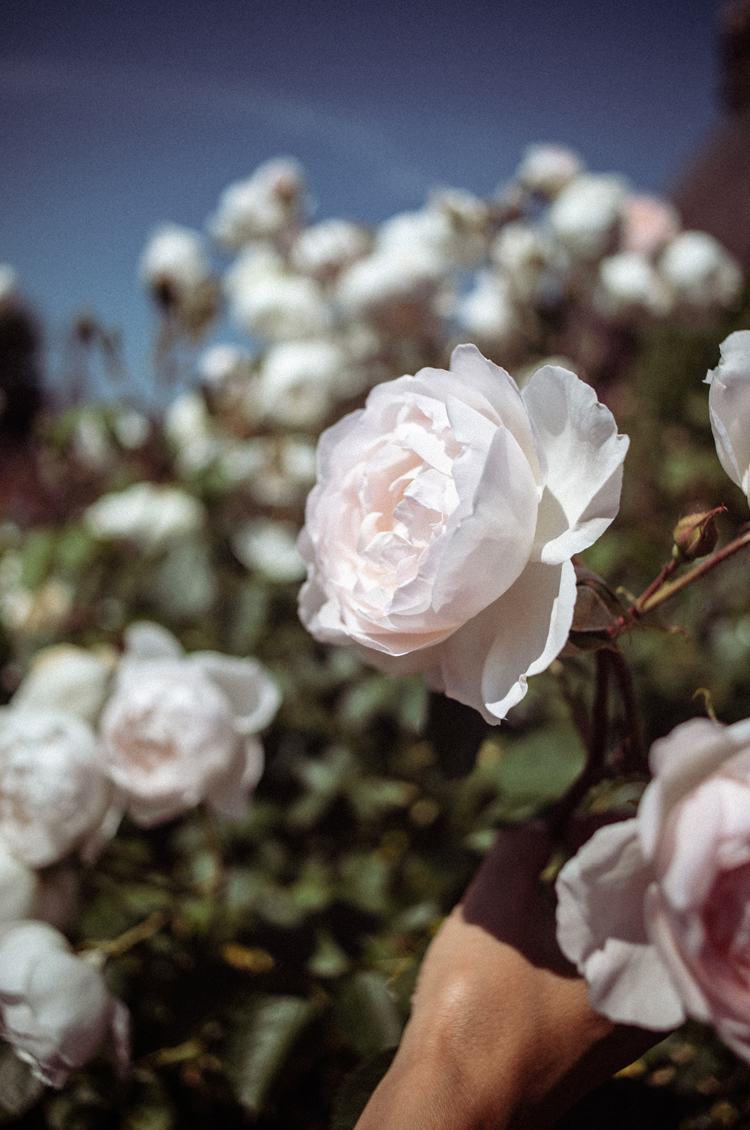 There's nothing quite so life-affirming as seeing a patch you've planted not only burst into life but also transform into a hive of industry. As the weather warms, bees and other pollinators are as busy as can be. It's wonderful to watch them as they cling to flowerheads and, right now, most particularly to my giant Scabiosa. They may tower well above my head, but they are just right for our hardworking winged friends.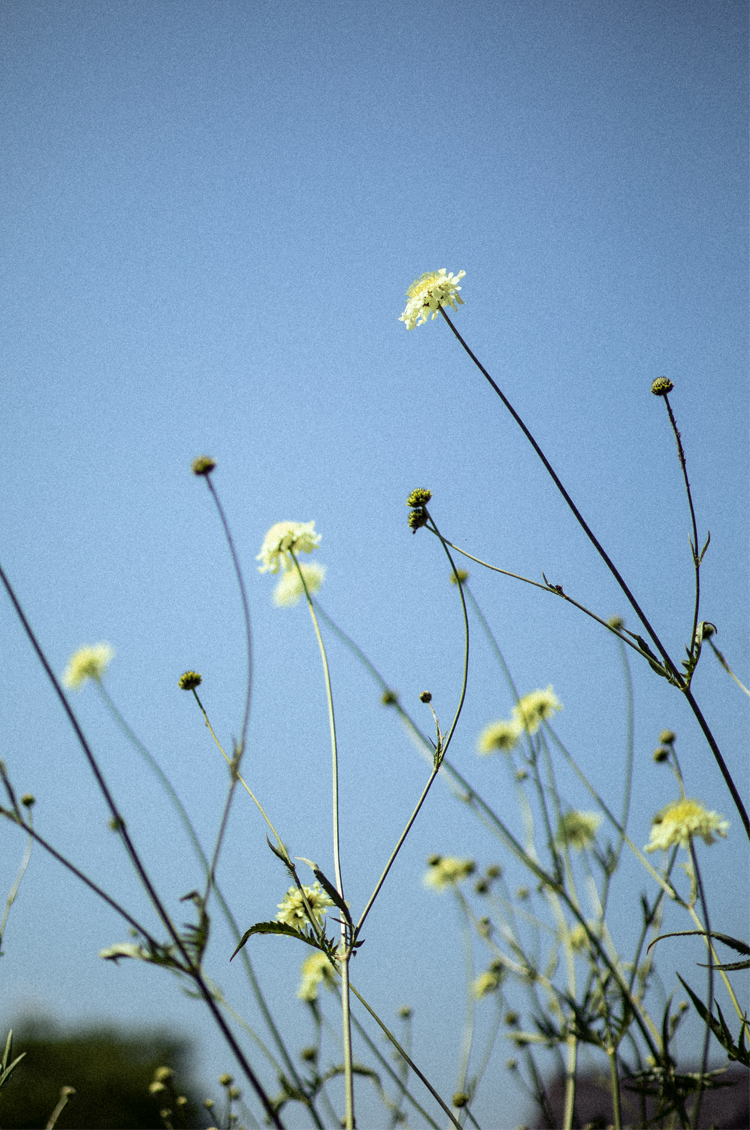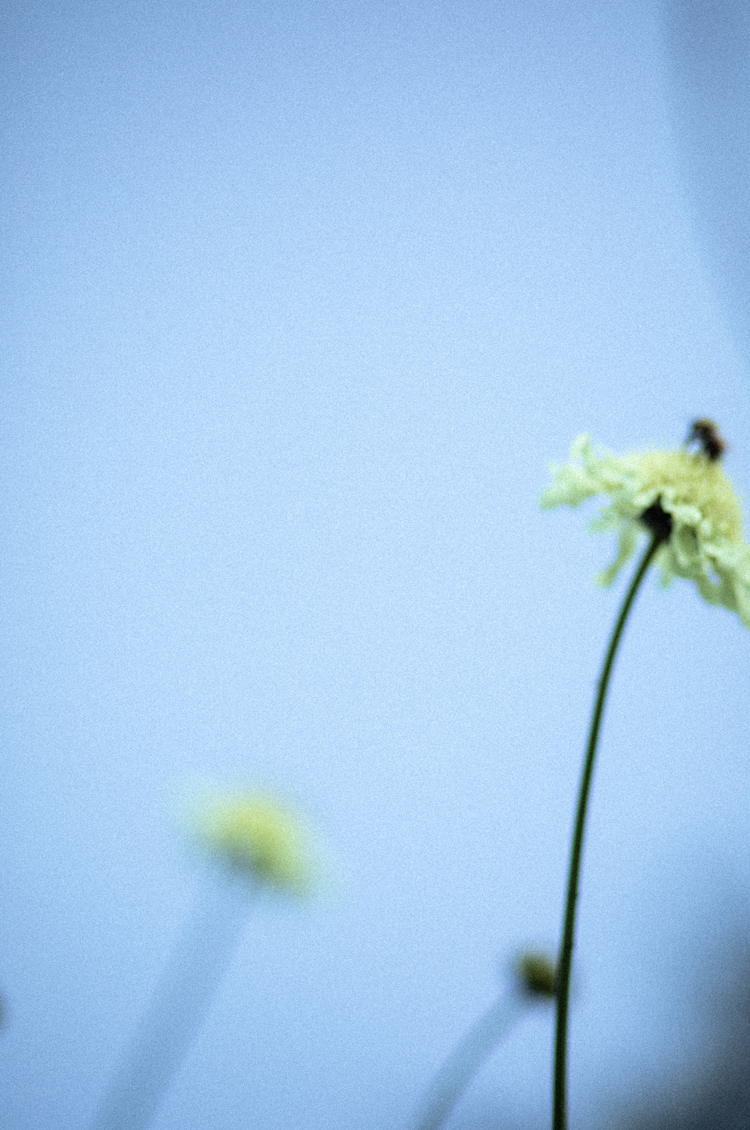 High summer is all about colour and my quadrant beds are supplying plenty of that just now, thanks in large part to one of my new favourites: the Dichelostemma. Or, to give its more aptly descriptive name, the firecracker flower. Punchy hot pinks and chilli red varieties clash pleasingly with one another, adding a vivid intensity to the scene.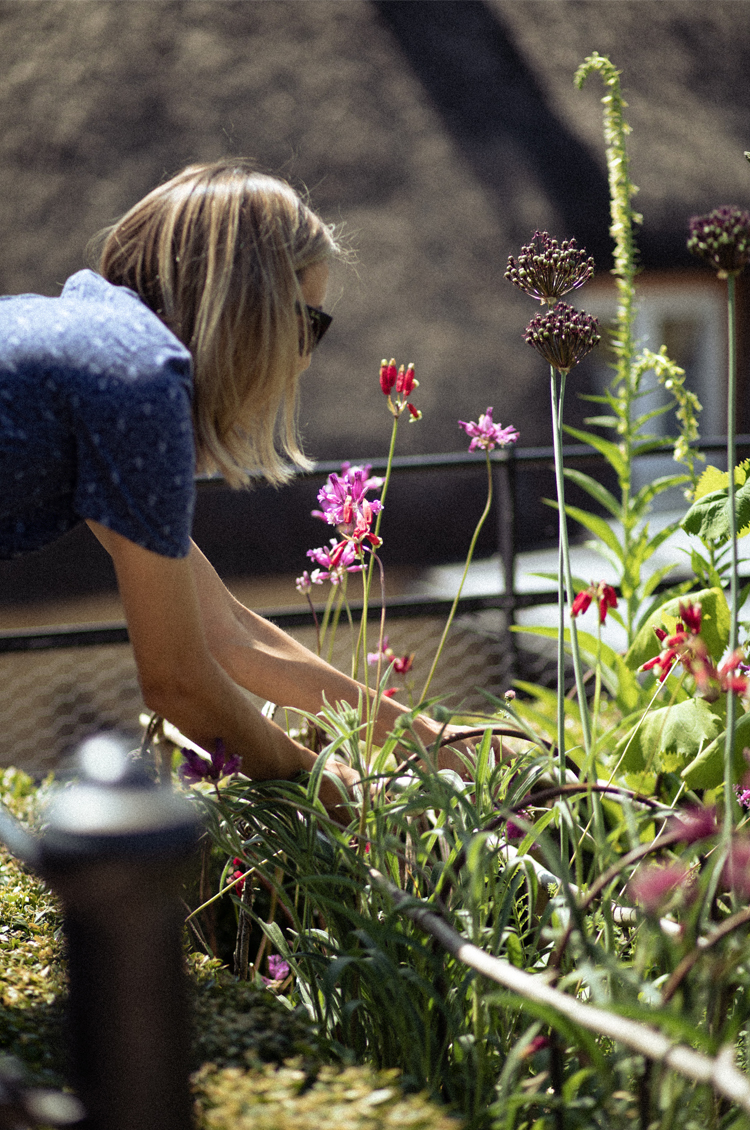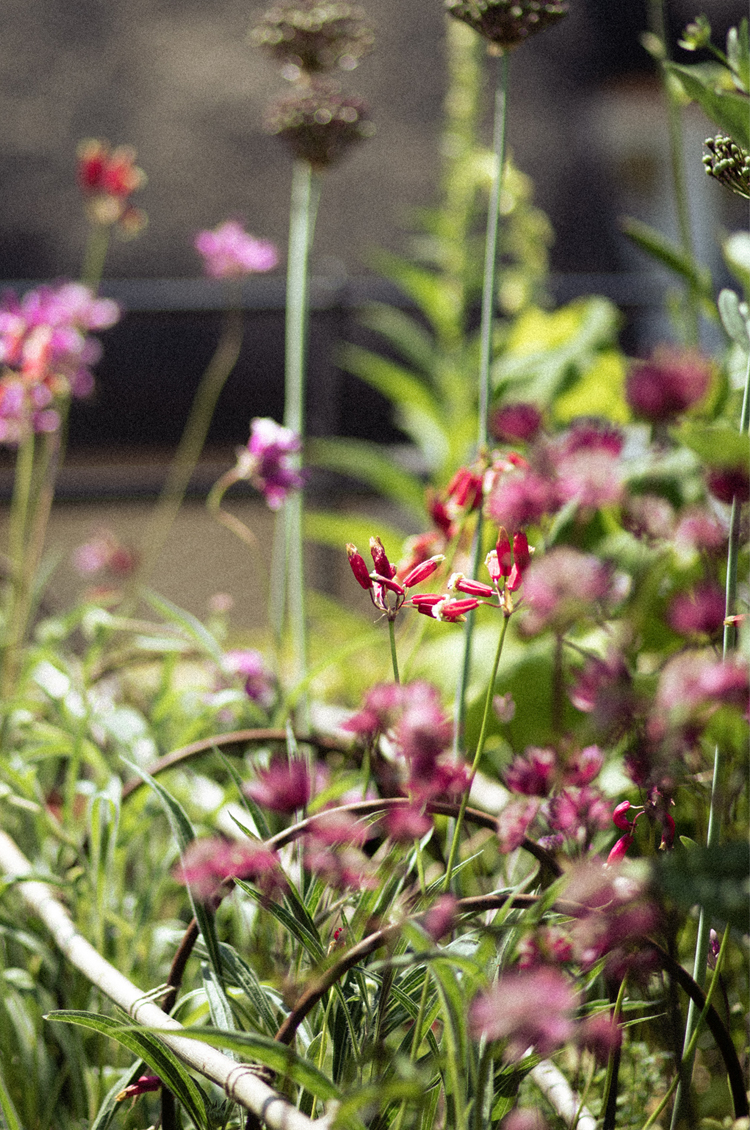 The foxgloves in all their guises are now in bloom, and I'm finding their leggy stems soaring sun-ward a real delight, not least because they beckon the bees who love them even more than I do. The front of the house is decorated with the always-charming traditional cottage variety in pink and white. But I have a particular soft spot for the Digitalis Parviflora which is growing in my companion beds at the back; their tubular petals, as they scale the long stems, are completely beguiling and remind me of just how miraculous nature is.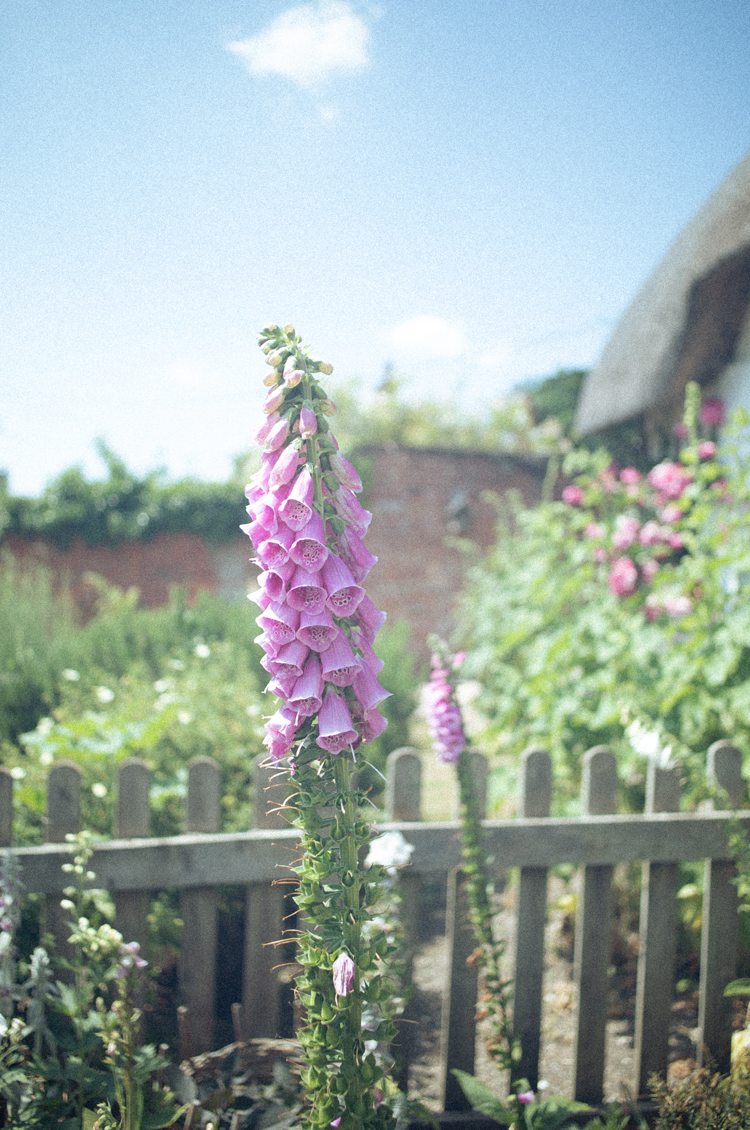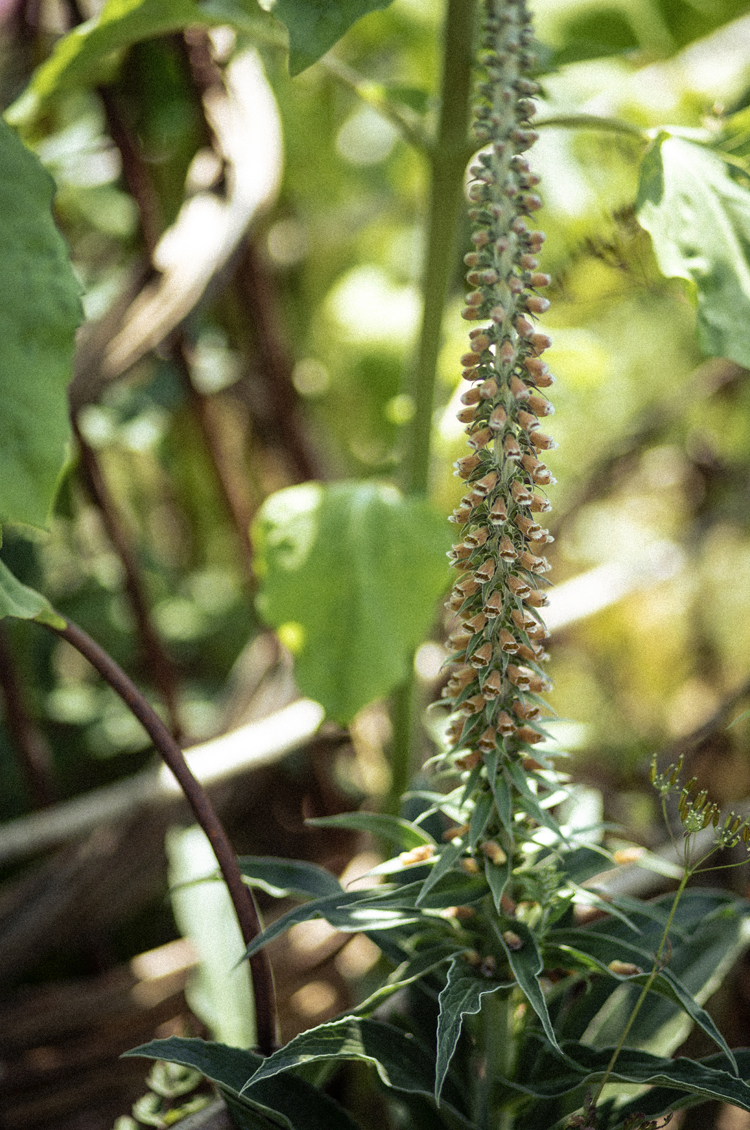 Last month, I mentioned what a good year the lilies are having. Now we're seeing them reach peak glory. Their lovely and distinctive trumpets really are triumphant across all of the varieties I've grown (some for scent; others for looks), and thankfully they're all doing well, in part thanks to my nightly hunt for the dreaded lily beetle which, this year, I'm thrilled to say have not got the better of my blooms!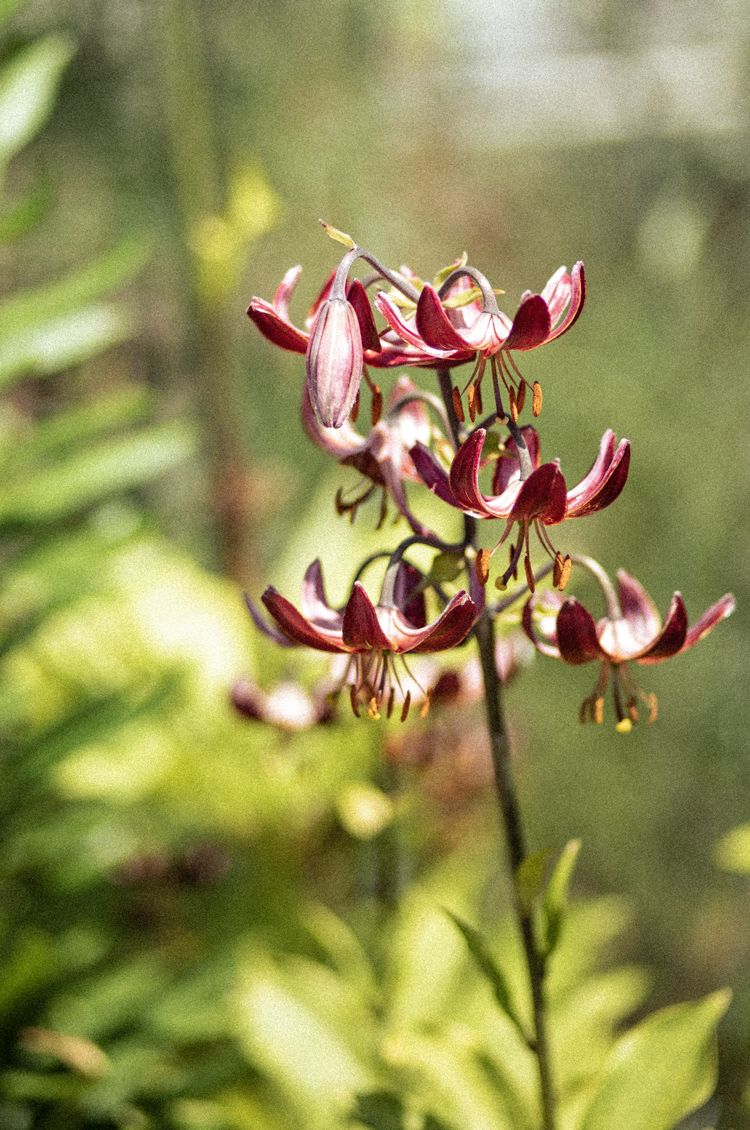 I couldn't sign off without making honourable mention of the meadow at the back of the garden, which is abuzz with insects of all varieties who flock to its carpet of buttercups and daisies. All of it makes the perfect undergrowth for our fruit trees, which should be harvesting in just a few weeks as summer blazes towards its close.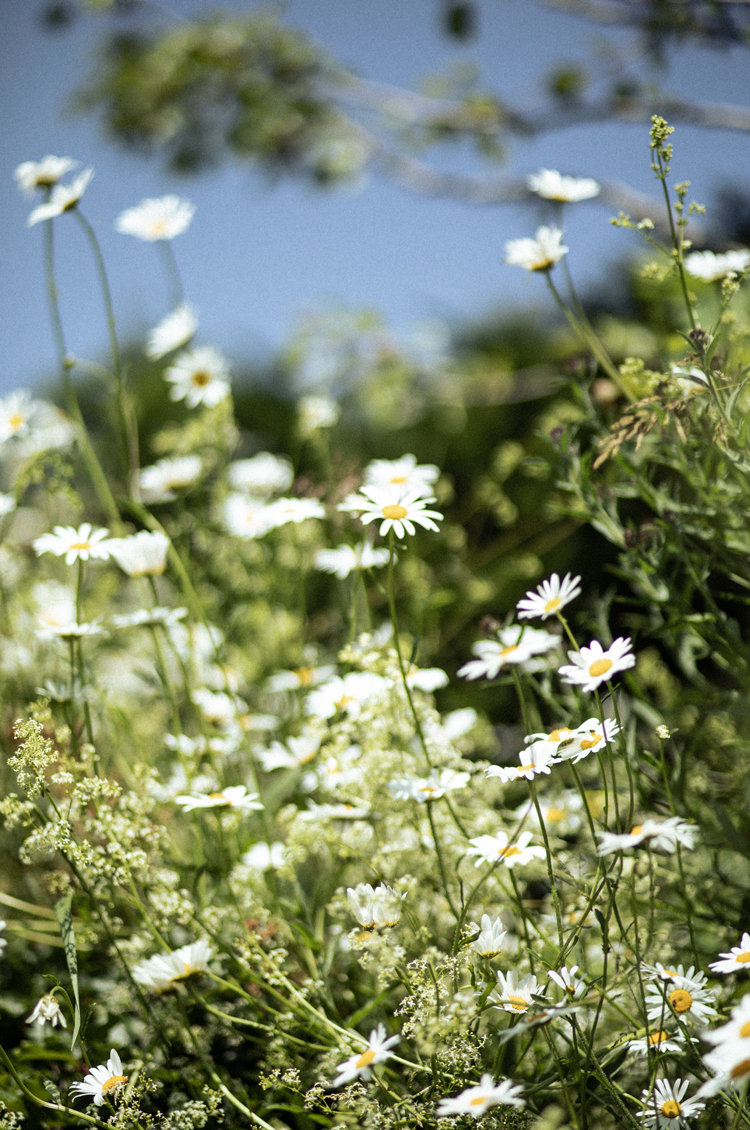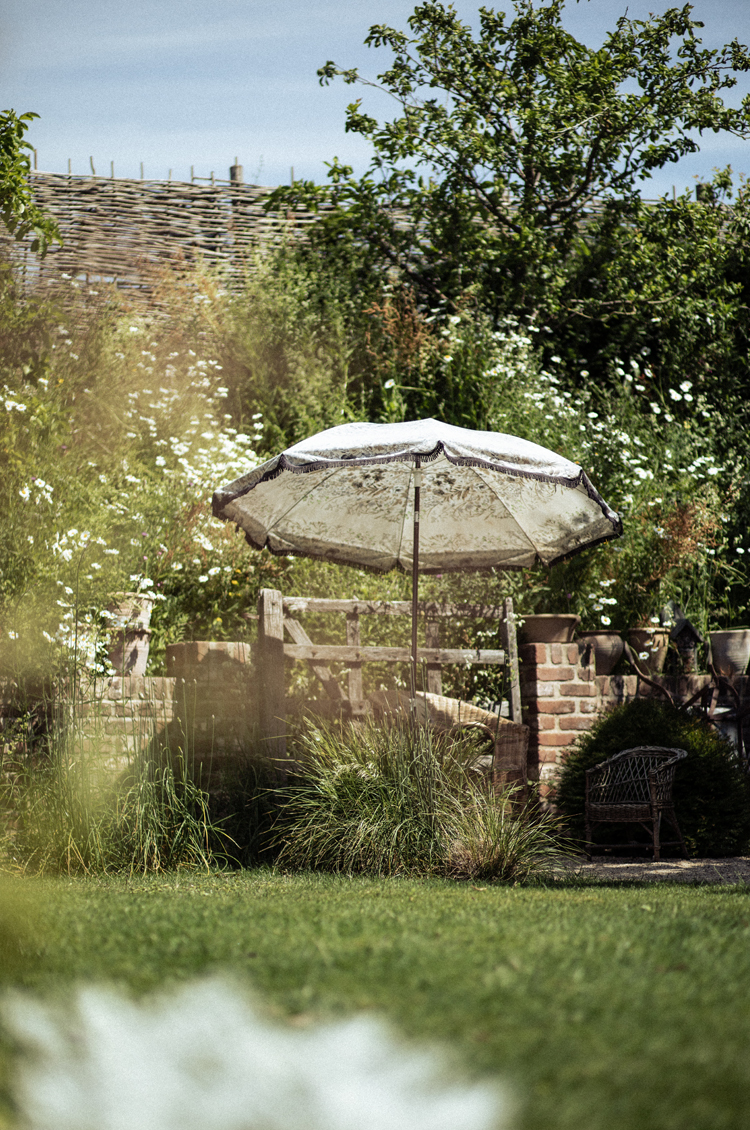 Step into our enchanted garden amongst wildflowers, planters and veg patches. Our classic garden furniture was made for enjoying the great outdoors. To view the full collection, please click here.