Lucy's Latest Garden Journal – Here Come The Sunflowers
29 Aug 2023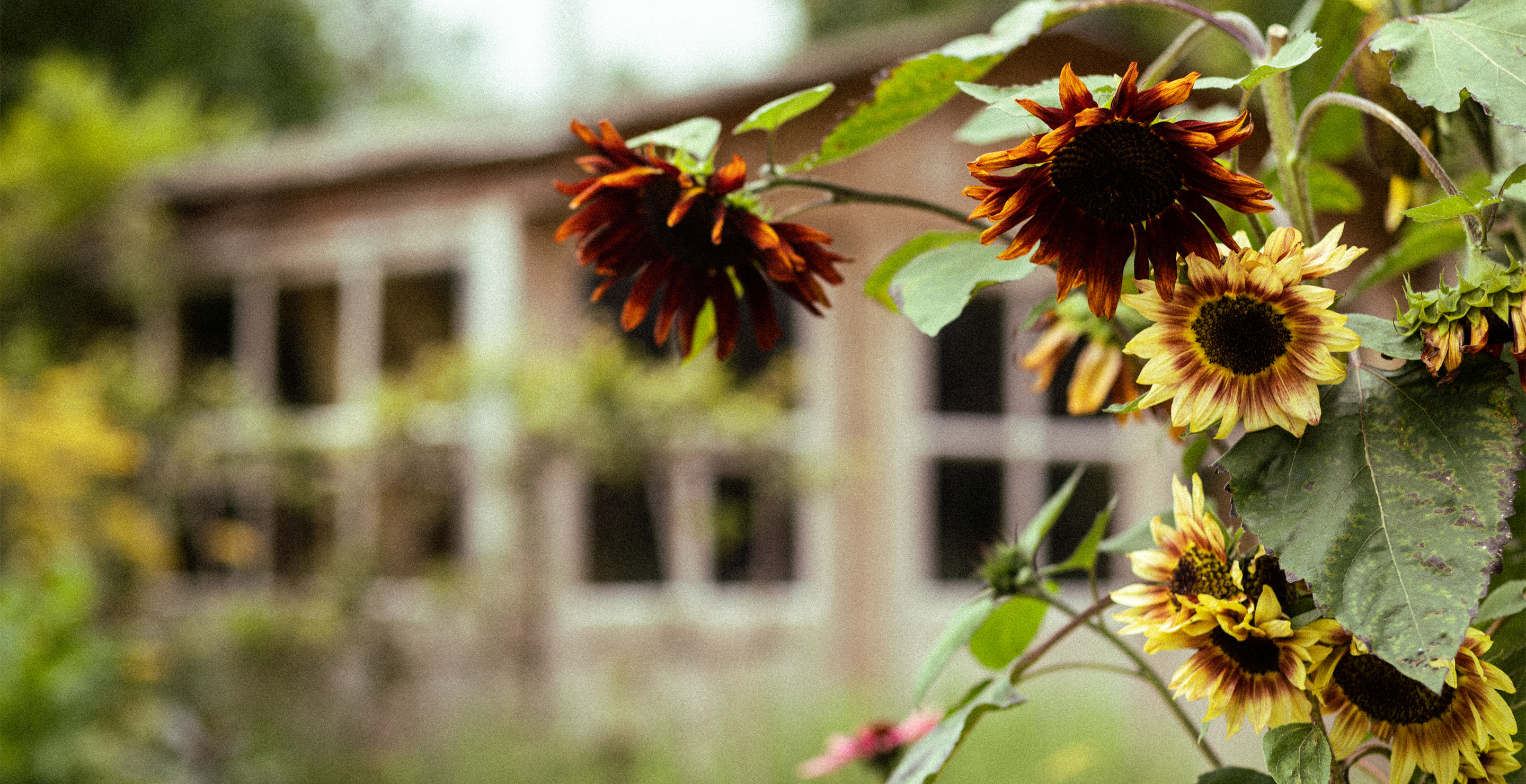 Over the years, I have dabbled merrily with growing sunflowers, which may just be the most cheerily optimistic flowers in existence. I love the way that their smiling yellow heads scale the heights and seem to reach for the sun that nourishes them – plus, they are always brilliant to grow with my girls. It's lovely to see their joy as their thick stems and jaunty blooms grow and unfurl and it always makes me smile to think how much they resemble the classic flowers children draw from a young age.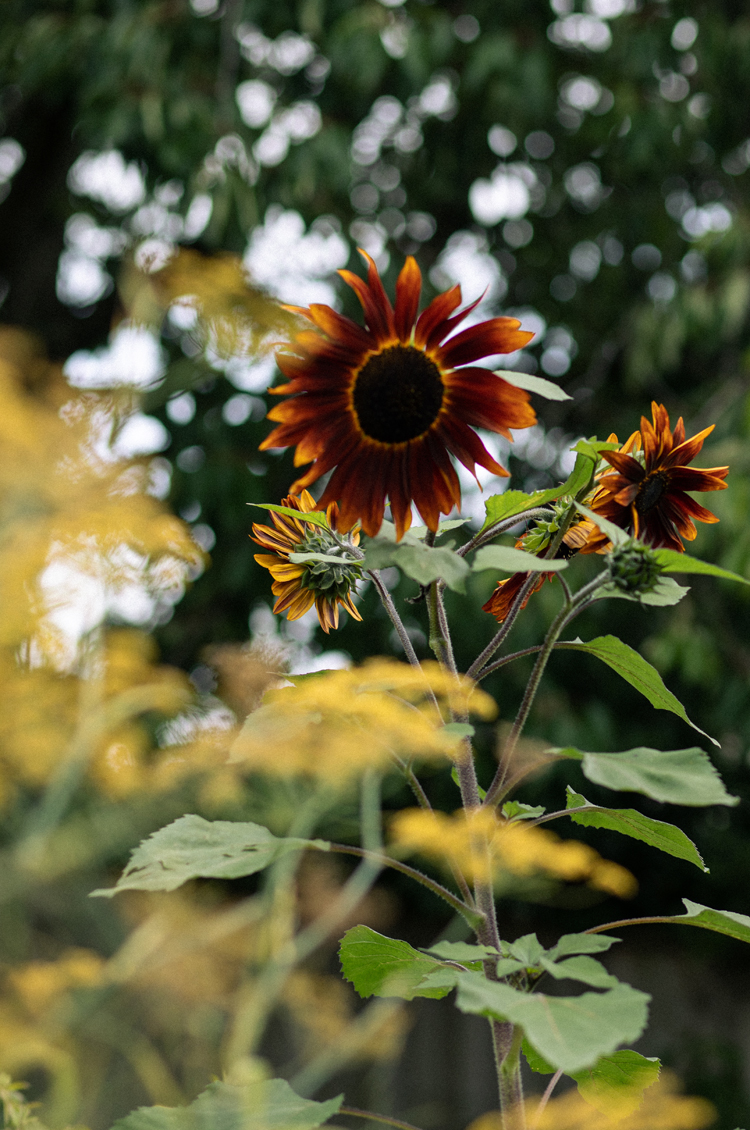 This year I have redoubled my efforts and we've had a wonderful crop teeming with lots of varieties. In part, this sunny harvest is thanks to my dad, who kindly gave us so many of the seedlings he lovingly nurtured over the spring. But it has also been our way of paying homage to Graeme's grandad who sadly passed away earlier this year. They were his very favourite – and now they are ours too, most especially the vivid Helianthus Claret (pictured left) with its deep red petals and ring of fiery orange at its edge.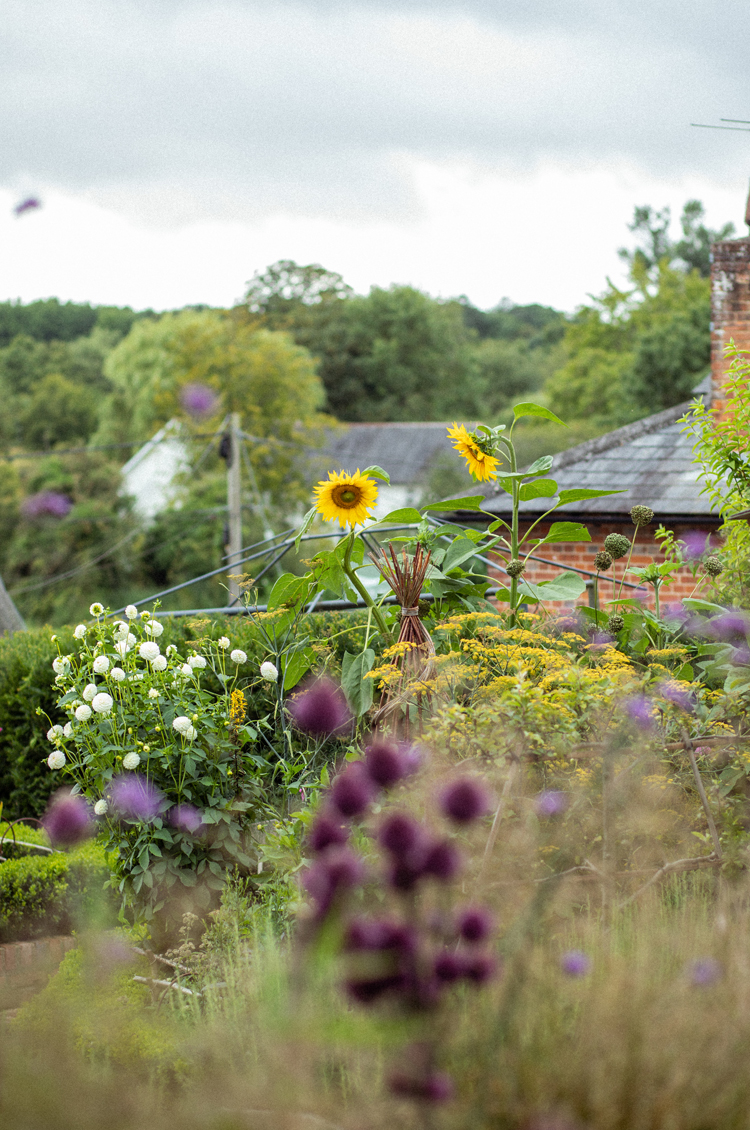 The very British summer has posed its challenges, not least in the high winds we've had. I have found that removing the gone-over heads from multi-stemmed flowers has really helped to encourage more growth, as well as relieving a little weight from the stems. As they dry out in my greenhouse, I am already looking forward to next year's crops from the harvested seeds. The rest I will scatter for the birds, who love them too.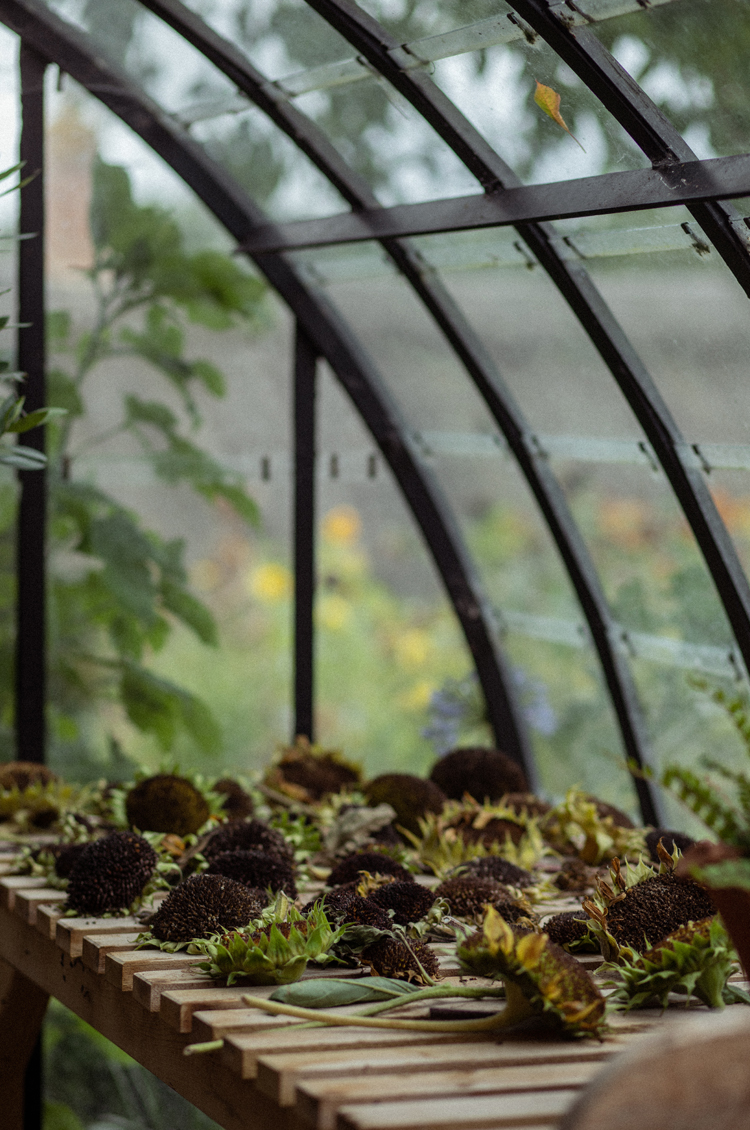 I'm also really enjoying the echinaceas, which are in full bloom now and will continue to bring joy over the autumn when they stand as proud seedheads throughout the season. I love the late summer garden as it bursts with life and colour. But I am looking forward too: the autumn garden is my favourite of all, and I am beginning to feel the thrill of the delights it has in store.