Lucy's Latest Journal: Late Spring
30 May 2023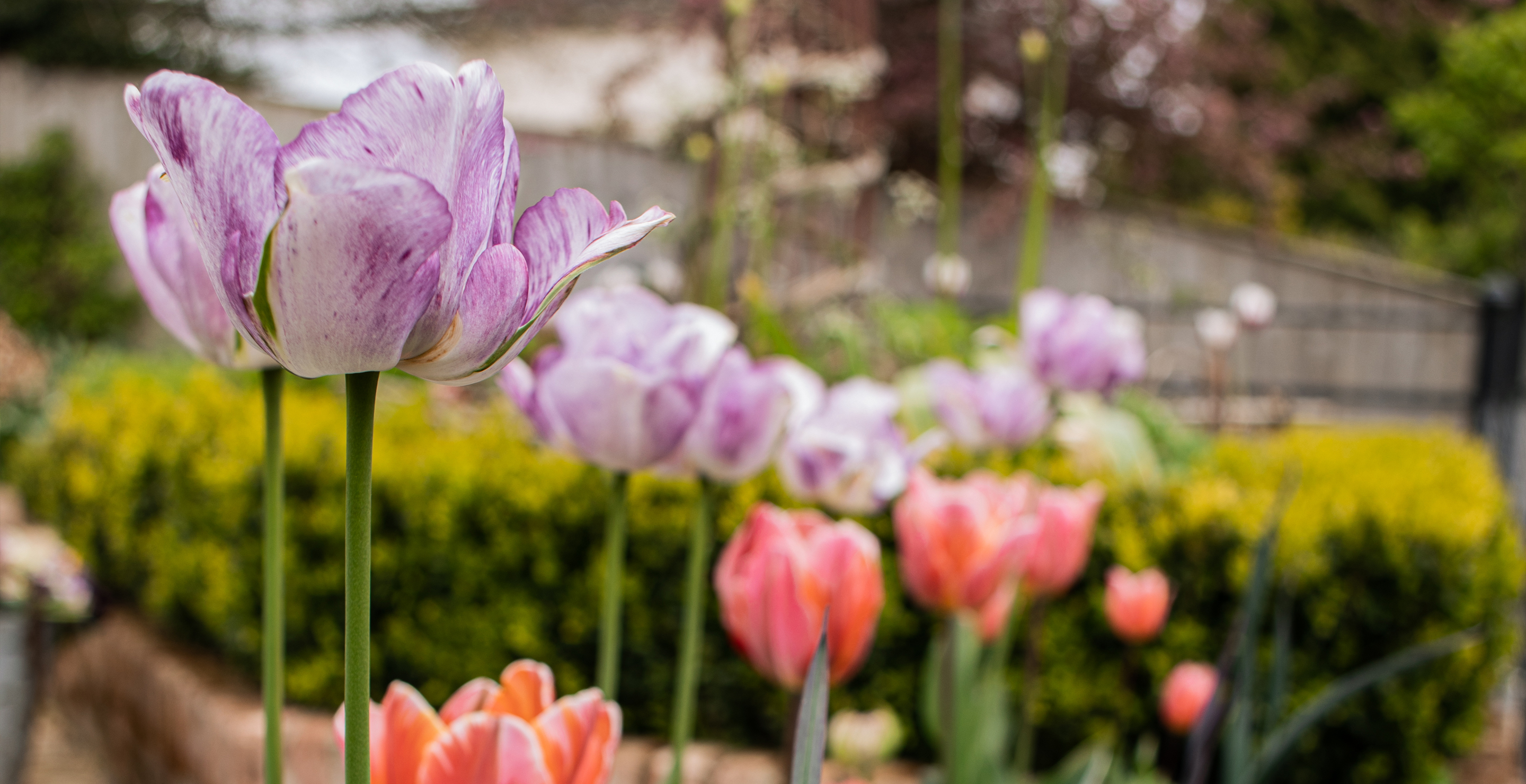 An abundance of tulips always brings so much cheer, from the moment that their tightly closed buds peek through the soil until they unfurl for a final showstopping swan song. We have a little bed that happens to be perfectly in our line of vision from the bathroom window and, because of that, it has spread little bursts of joy, both from this side of the window and the other. As a devotee of the tulip, I like them in almost any iteration, from restrained single colours to more clashing tones that we've had this year. On which note, I have a new obsession. Namely with Tulip Jonquieres and Tulip Pretty Princess, which have been joyously uplifting tumbling from a jug on my bedside and putting a smile on my face each morning.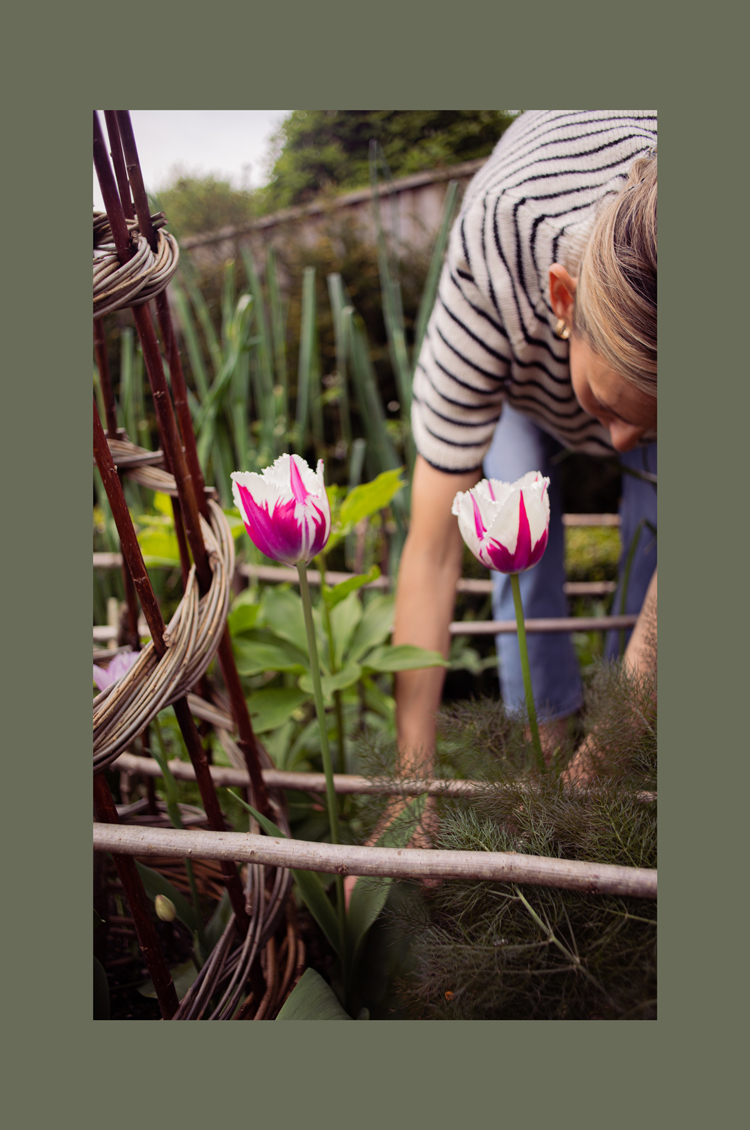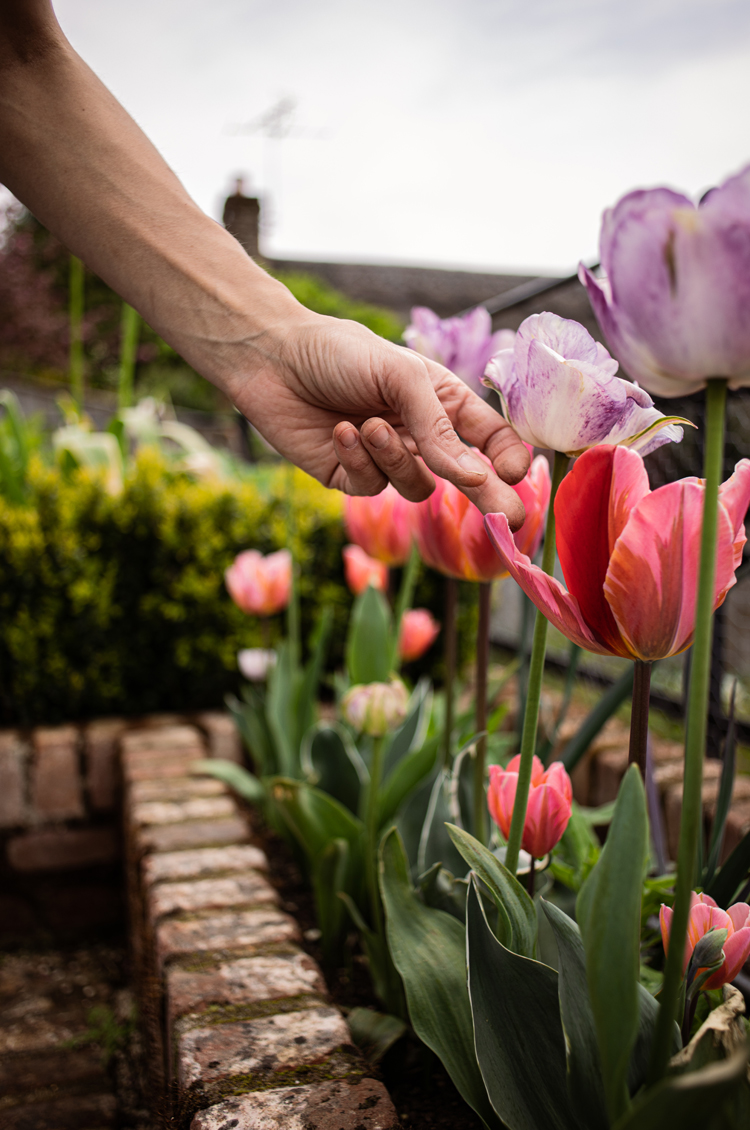 As the spring buds begin to fade, we are beginning to see the extent of the damage wrought by a very long and very wet winter, the dahlias being a particular casualty. But it is early days and I remain optimistic that not too many will be lost while also being thankful for those that have been robust enough to ride it out. My pots of Solomon's Seal in particular are putting on a very lush display on the patio and that, for now, is compensation enough.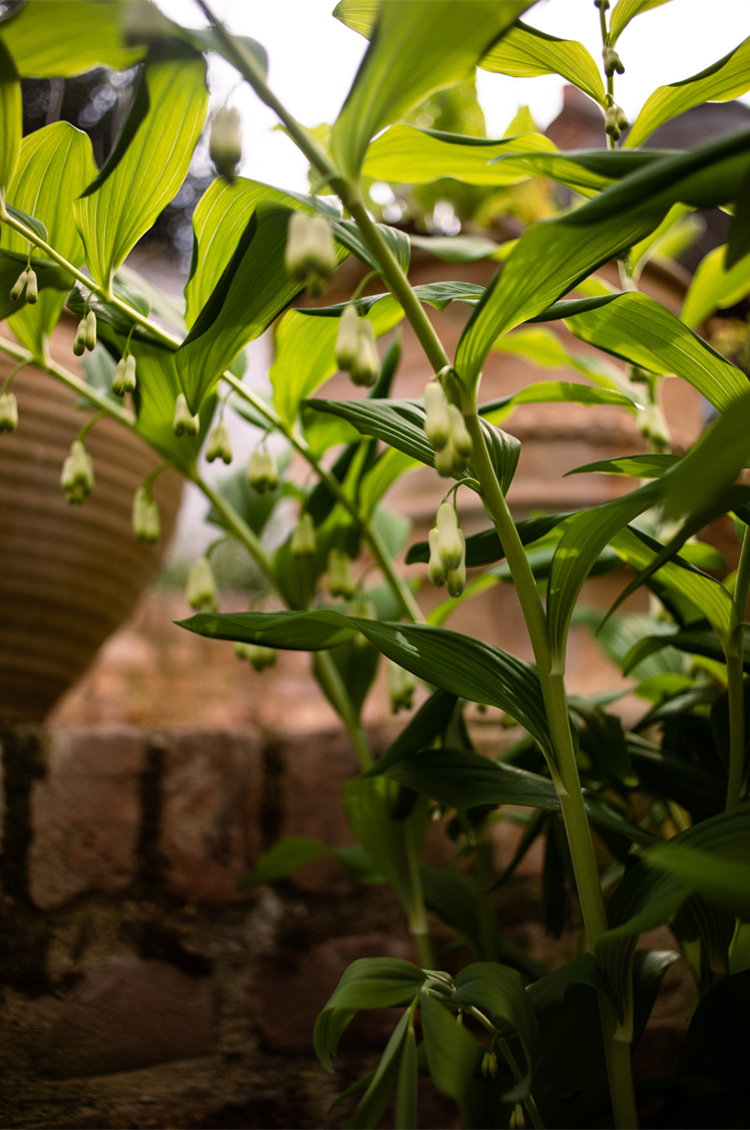 My lilies have also made me proud by toughing out the weather, their tall strong stems brimming with buds and towering over my quadrant beds, promising a good year ahead – if, that is, I can ward off the dreaded lily beetle. I have added quite a few new varieties in the hope of embracing more of the delicious scent they wafted about my beds last year. Here's hoping.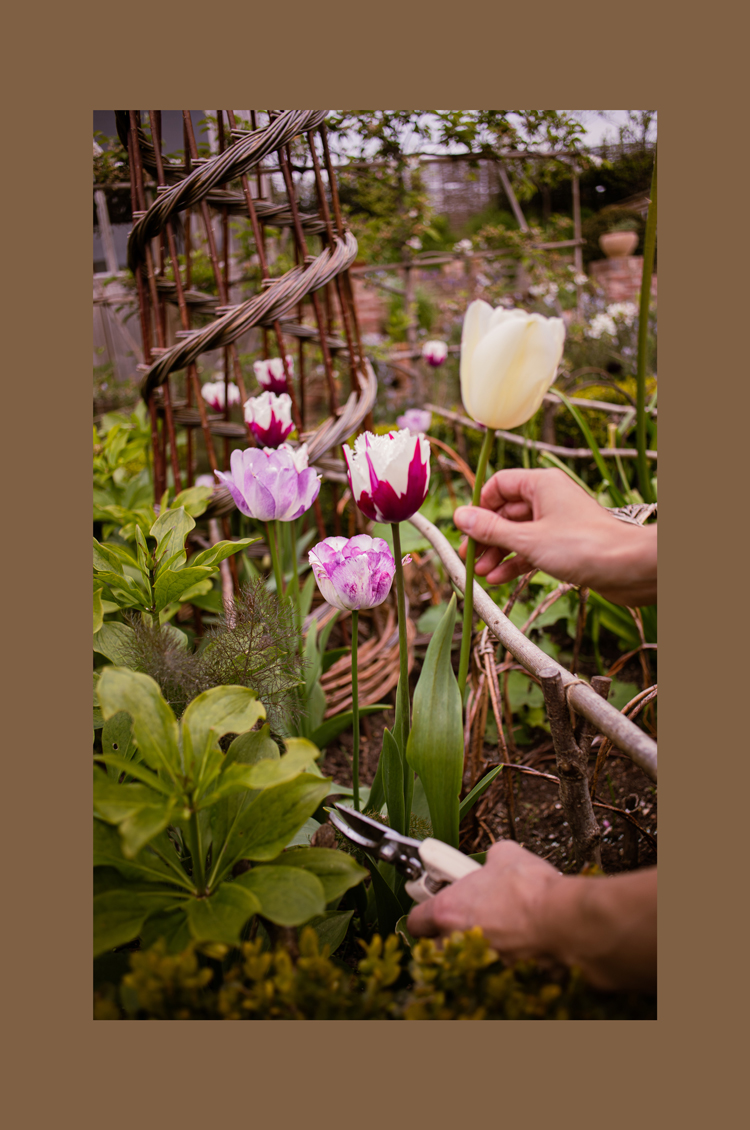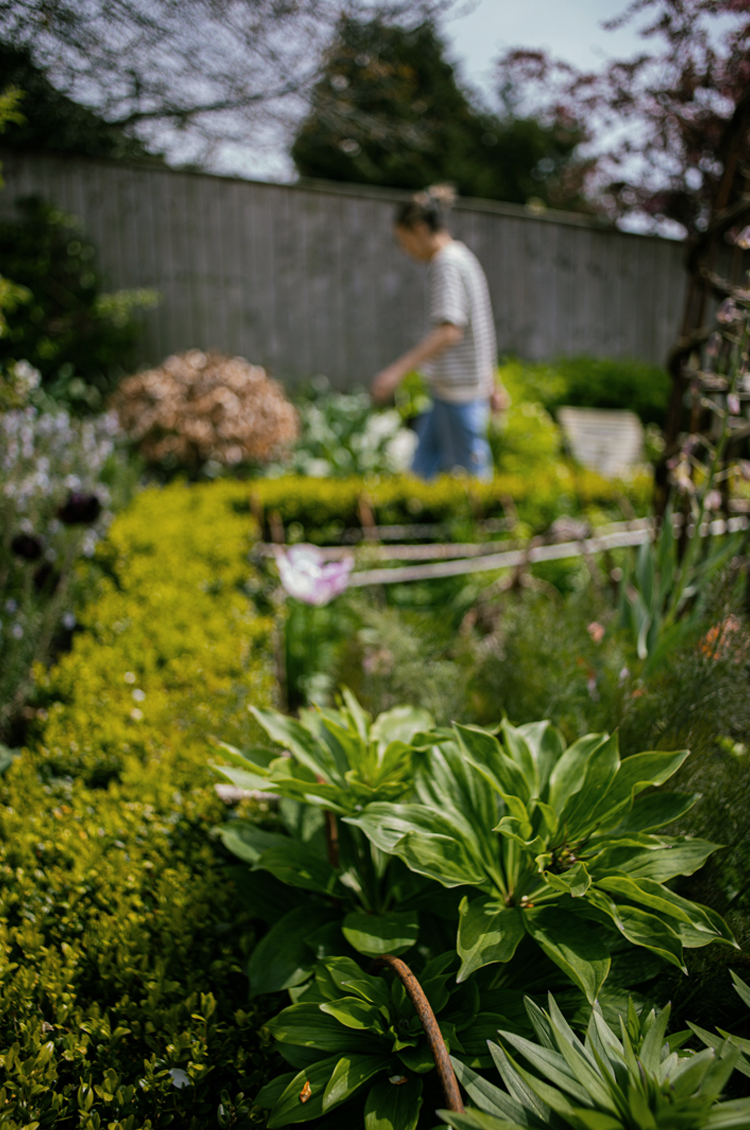 As we emerge from such a long period of damp, I'm lusting after colour wherever I can find it. I have clustered a whole host of pots at the front of house, partly because it's the sunniest spot and partly because it makes the whole place (and my heart) sing. Early flowerers like the geum 'Mai Tai' and wallflower 'Sugar Rush' are flourishing in their sun-drenched position, as are my absolute favourites: the tightly swirled cups of the pink ranunculus and the pink iris, which are triumphant yet sweet with their sword-like stem and delicate ruffled petals. They couldn't look lovelier than they do against the plaster of the cottage and the pink of the windows.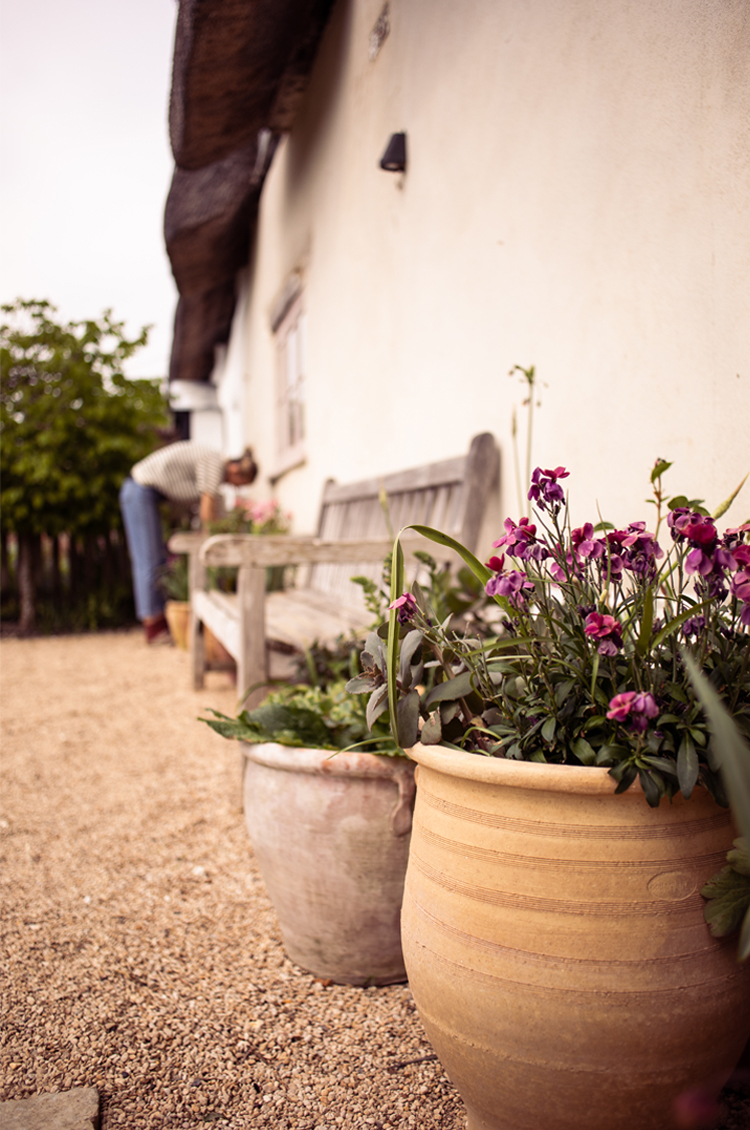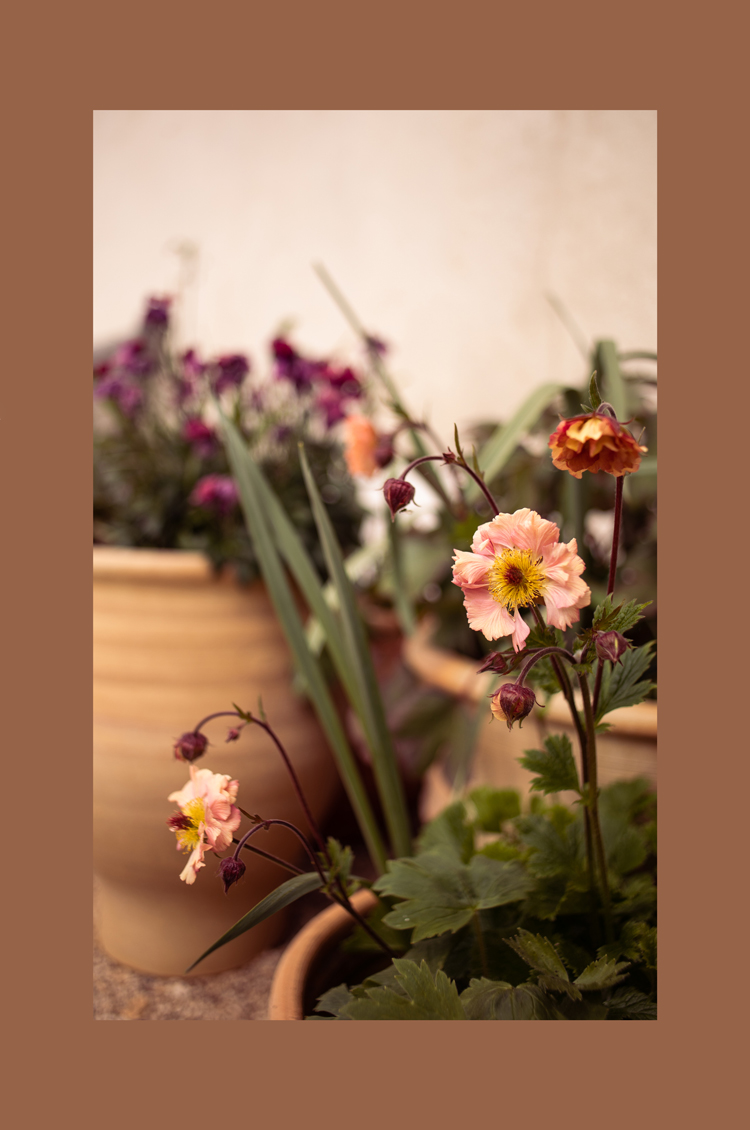 The full floral glory of summer may be yet to come to the garden, but I'm taking huge pleasure in seeing the abundant yellow fields full of rape seed all around us. My morning or early evenings wanders about the village are being taken at a slower pace to bask in the glowing gold beauty.