Meet the Artist: Jessamy Hawke
15 Sep 2021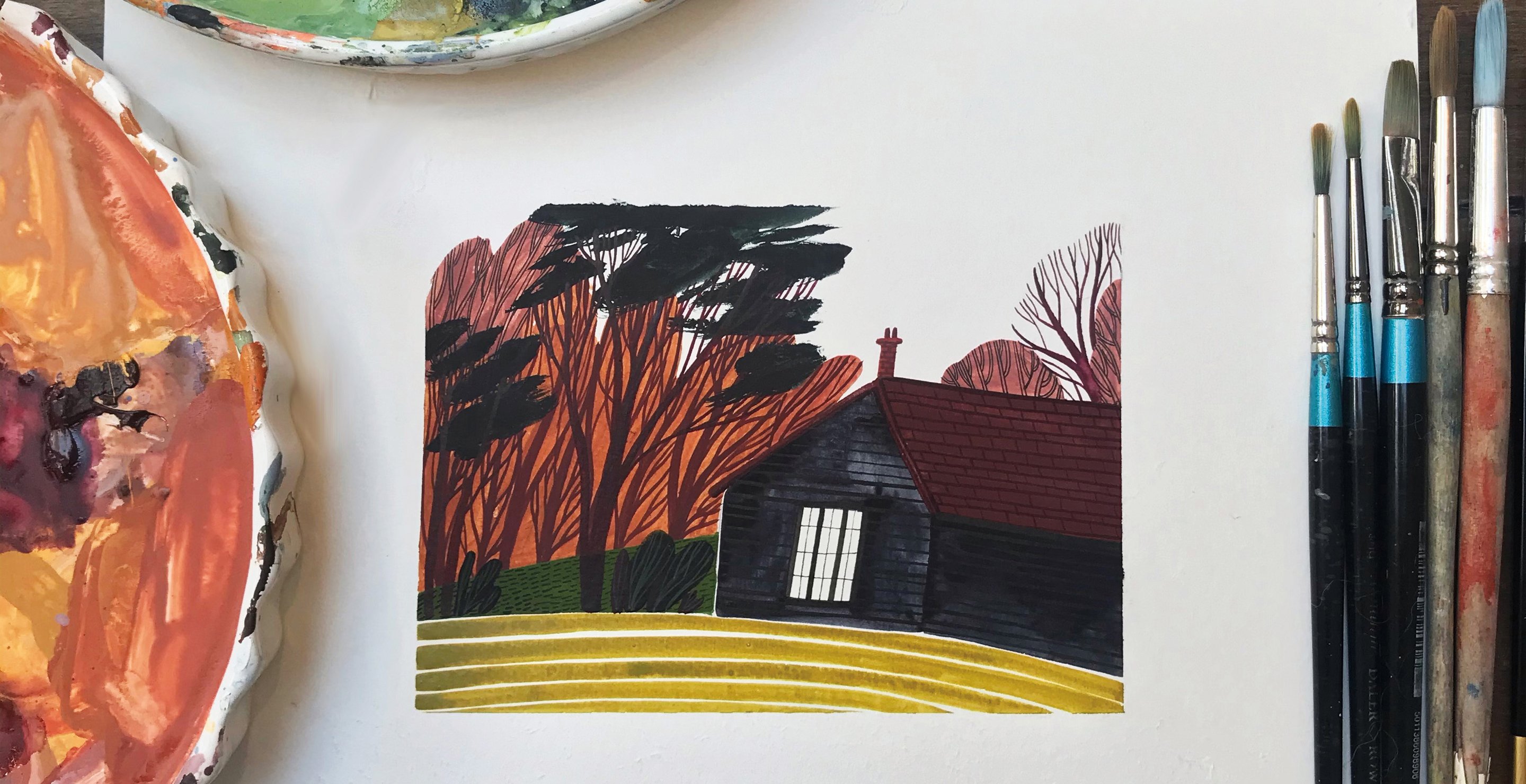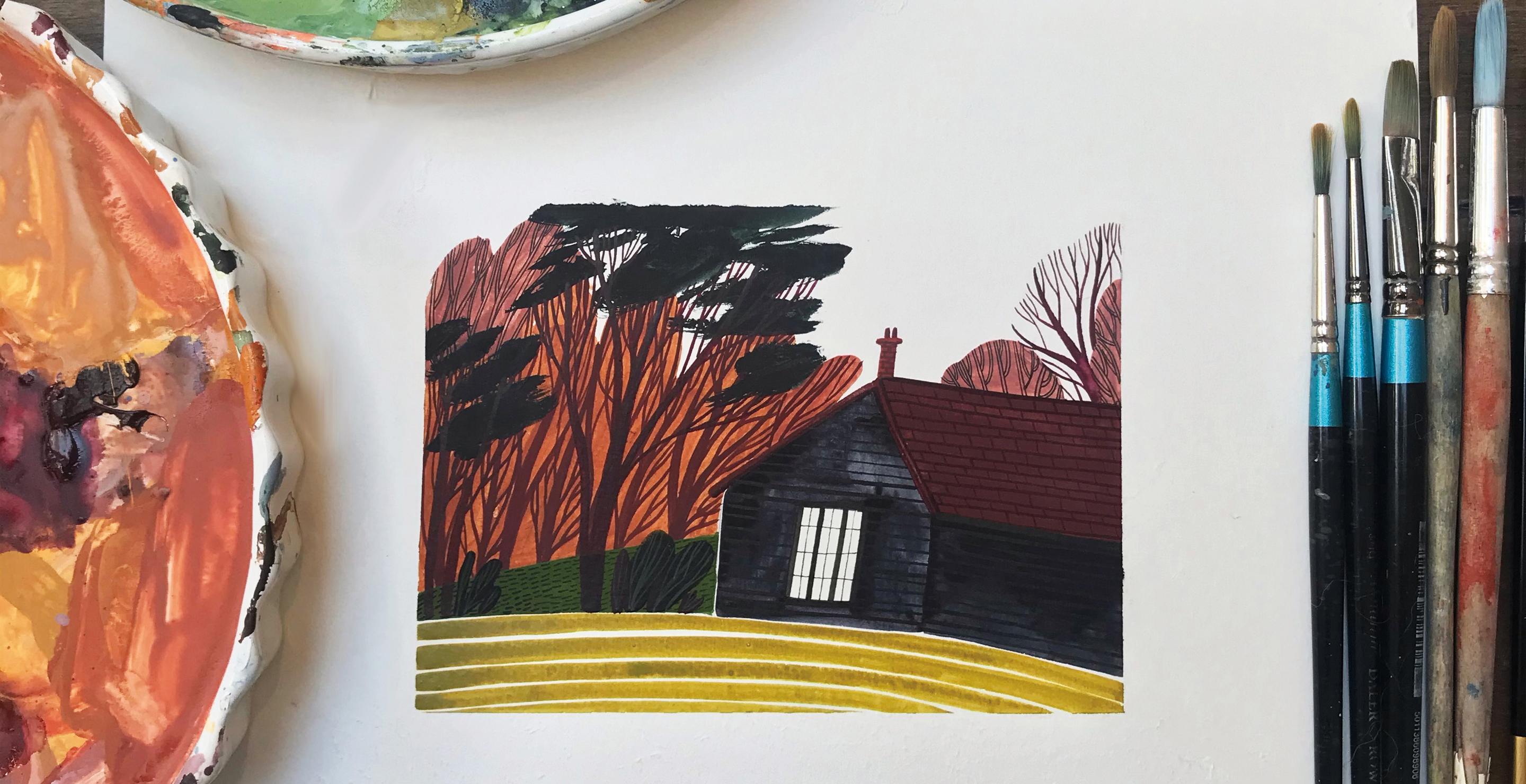 For most, scenes of nature are a tonic for the soul. The blended smells, sounds and atmosphere; if we could bottle it, there would possibly be a small fortune to make. Through her love of nature, Jessamy Hawke has come close to doing just that – except her elixir finds its way onto many a canvas so that her serene scenes can be enjoyed whenever, wherever. Here, we catch up with Jessamy about why painting on location is so important to her work and how she captured an autumn scene so perfectly for the postcard she designed for us.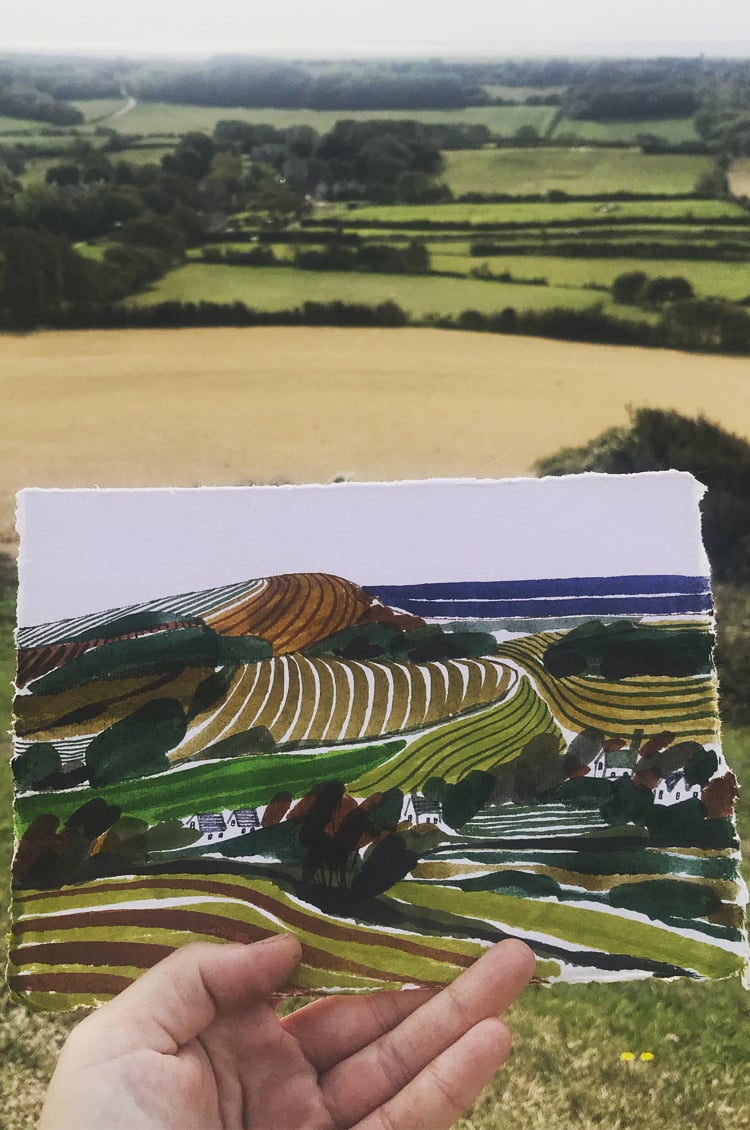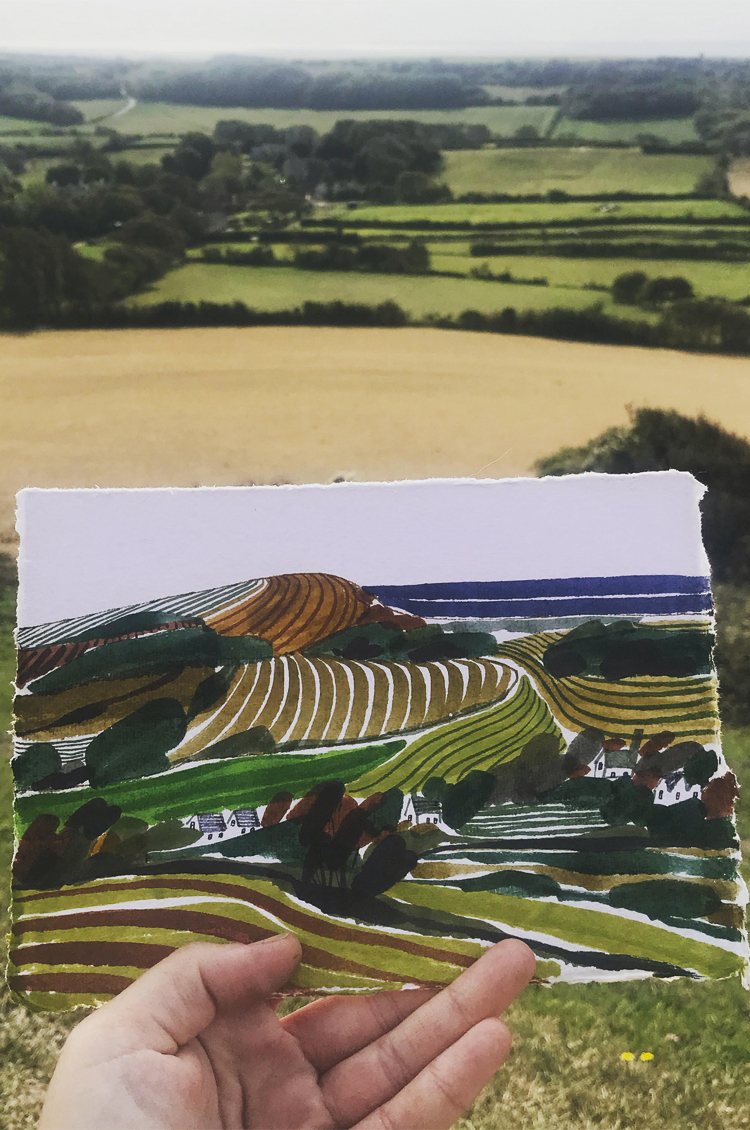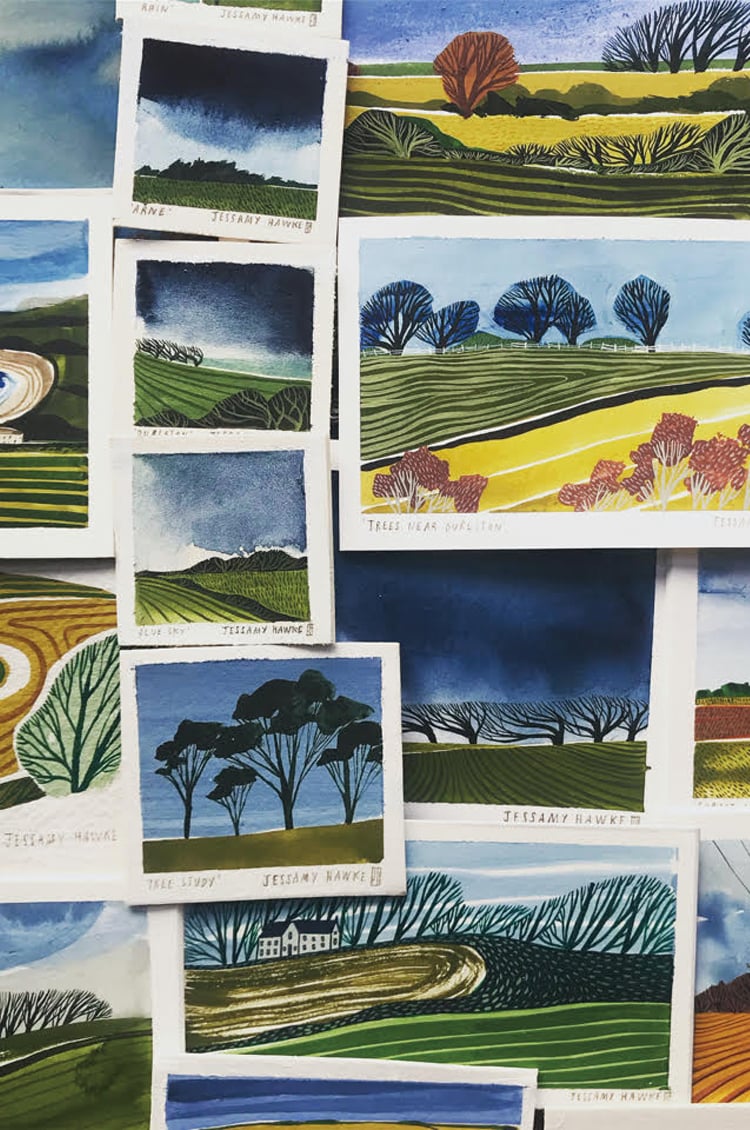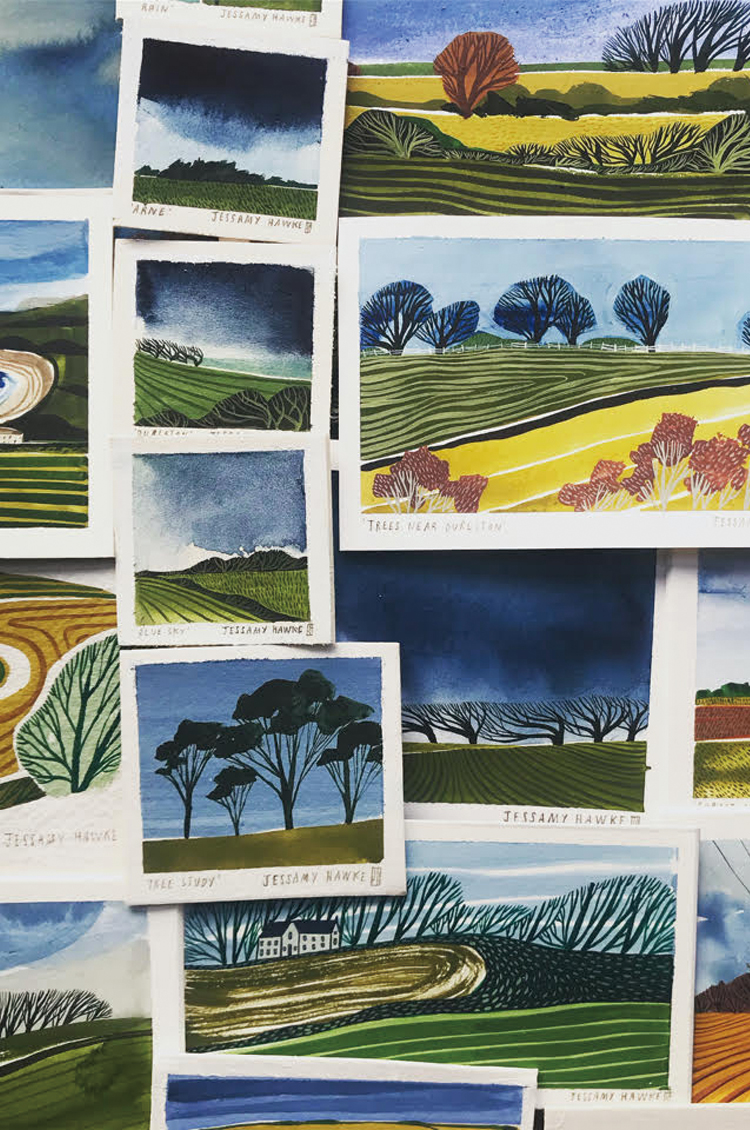 What inspired you to study illustration?

"Studying illustration was the right choice for me, as I've been drawing for as long as I can remember. I wanted to draw and paint all the time, whilst having the structure of a course and the guidance of lecturers. I was also keen to learn the theory behind visual communication, reading more specifically about landscape painting and how we experience the sense of place, which have been really valuable in my work over the years."
How would you describe yourself as an illustrator?

"I'd describe myself as an illustrator and landscape artist working in watercolour and gouache to capture a sense of place through line, texture, and colour. Much of my work is based on drawing and painting on location, expressing the atmosphere and experience of that landscape on a particular day. I'd say my style of painting is expressive and colourful. Watercolour and gouache are very lively to work with, and can also be quite unpredictable – that's something I love about working with them. There are marks and textures unique to watercolour that can give paintings a sense of movement and energy."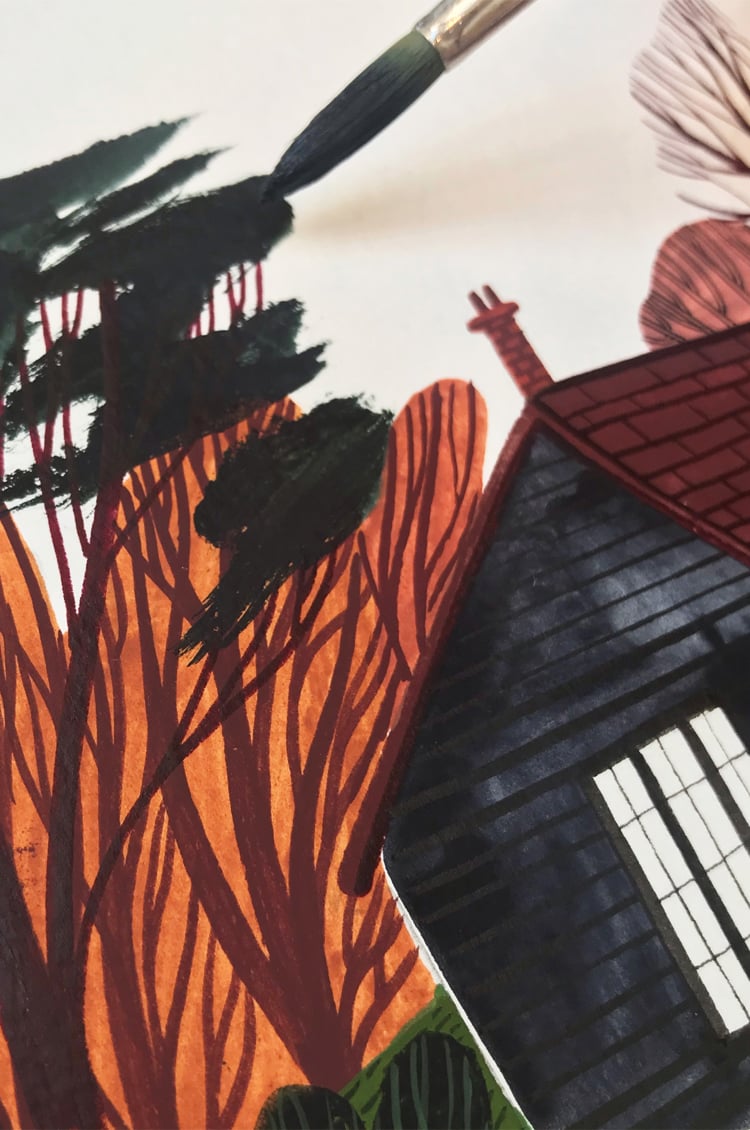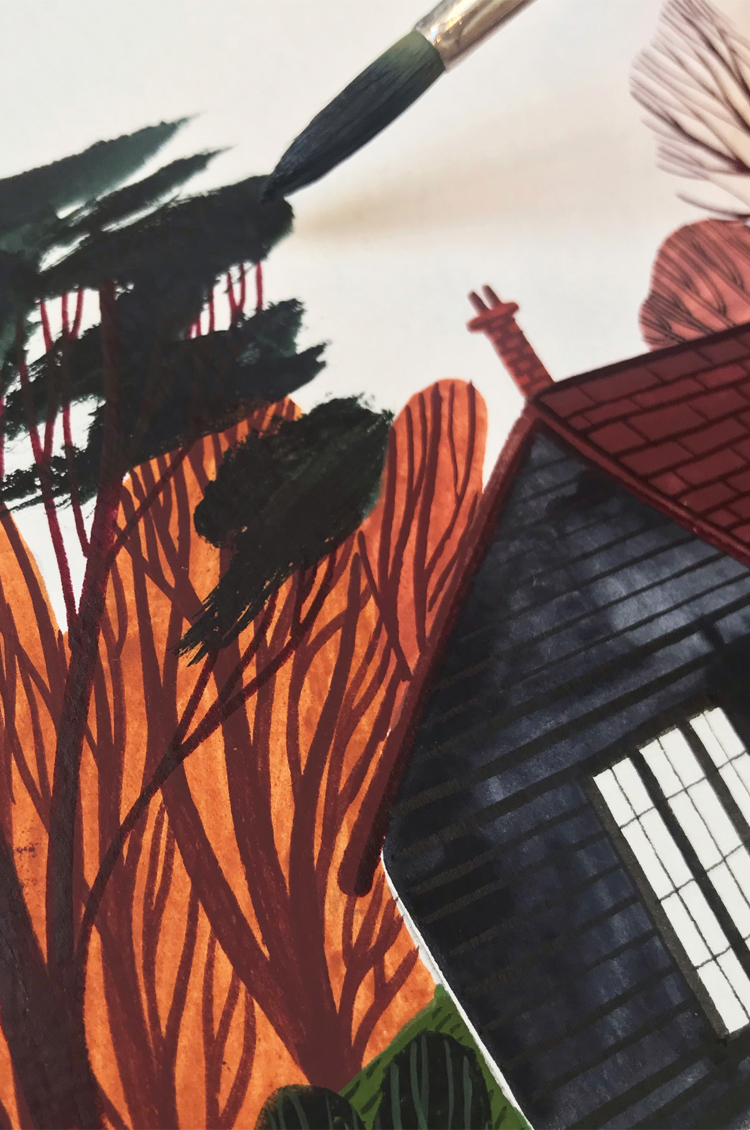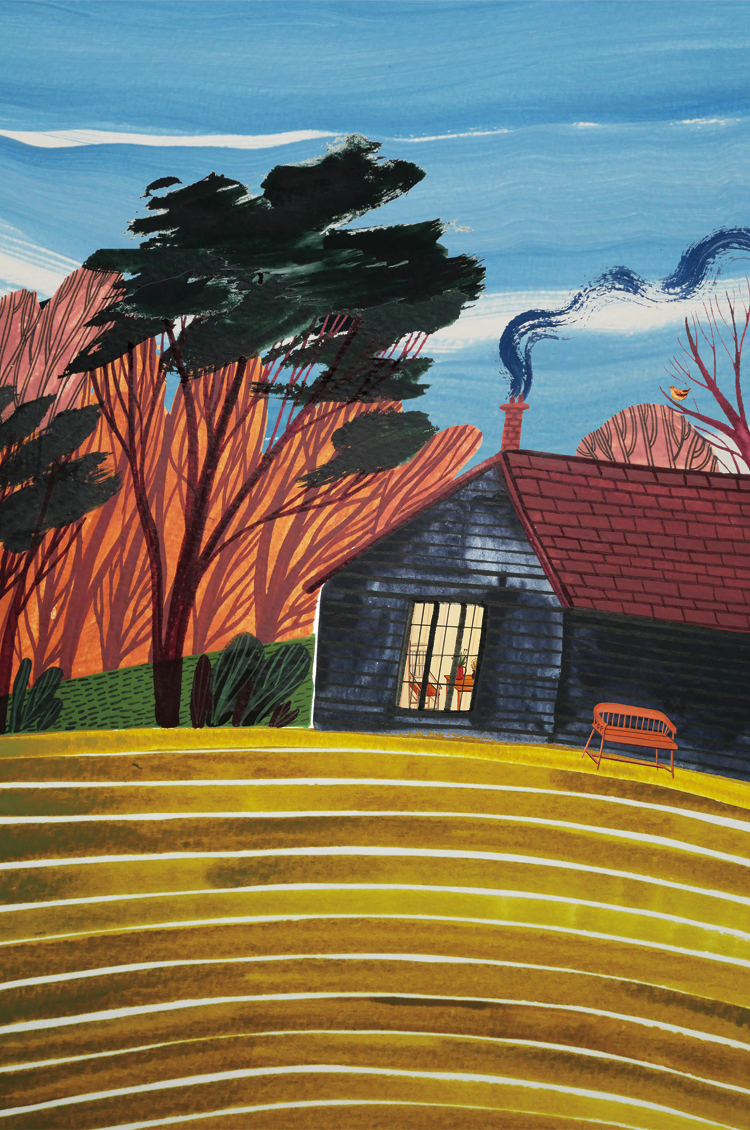 What's a typical day like for you?


"A typical day for me starts with a strong coffee to get going in the studio, where I'm kept company by my dog Mortimer. I'll either be working on commissions, book projects, or landscape paintings for upcoming exhibitions, as well as creating paintings just for myself. I enjoy working quite quickly and often like to have several paintings on the studio table at once. That way I can move between different landscapes, working with the same colour palette across the paintings, adding layers to one while the other dries. Lately, I've been working on larger paintings which has been a good change of pace from smaller works.
I like to get out of the studio to draw on location throughout the week, even just for a short while – taking my travel set of watercolour pens or a paint palette out to draw local landscapes. I find drawing on location quite meditative, and it feeds back into my work in the studio. Then there's the more admin side of things (emails, invoices, packaging shop orders, and trips to the post office) which are less exciting but part of everyday self-employed life as well."

Your painting depicts the forest cabin location where our Autumn 2021 collection was shot. Was your palette designed to capture the sentiments of the early autumn season?

"When I was given the brief for the Rowen & Wren postcard painting, I was pleased that the theme was autumn, as I love working with autumnal colours. In my painting, the trees in the background are turning red, while the pines in the foreground are a dark green, with one wintery tree losing its leaves on the right. I liked creating a sense of warmth from inside the cabin, with golden yellow tones to contrast inside with outside, as the landscape moves towards the colder months."

Tell us a little about why you love to paint landscapes and where that passion came from?

"My grandfather was a landscape painter, and so is my mother, so I've been surrounded by paintings and artists at work since I was very small. My own interest in painting landscapes specifically came about when I was studying for my MA in illustration. My final project was based on connecting with a landscape through walking and drawing – I loved everything about it and it immediately became my focus for painting moving forward.

I've always loved being outdoors, so landscape painting ties in perfectly with that. It's making something physical from an experience of a place by recreating the colour, shape, and atmosphere of a place through paint. I have a long list of locations I'd like to paint in the coming years, as well as revisiting my favourite places to draw again and again."

What's your favourite type of landscape to paint and why?

"I'm drawn most to rural views of trees, hedgerows, rolling fields, and coastlines, particularly when there's a sense of scale or distance which pulls you into the landscape. Places that combine nature and human life, whether it's an ancient hedgerow dividing open fields with traces of farm tracks, or an old thatched cottage hidden behind trees. This was one of the reasons I enjoyed painting the cabin scene for Rowen & Wren – the man-made shape of the cabin set against the natural textures and layers of grass and trees surrounding it."

You can also view Jessamy's website here or follow her on Instagram here.