Meet The Artist: Polly Fern
01 Jun 2022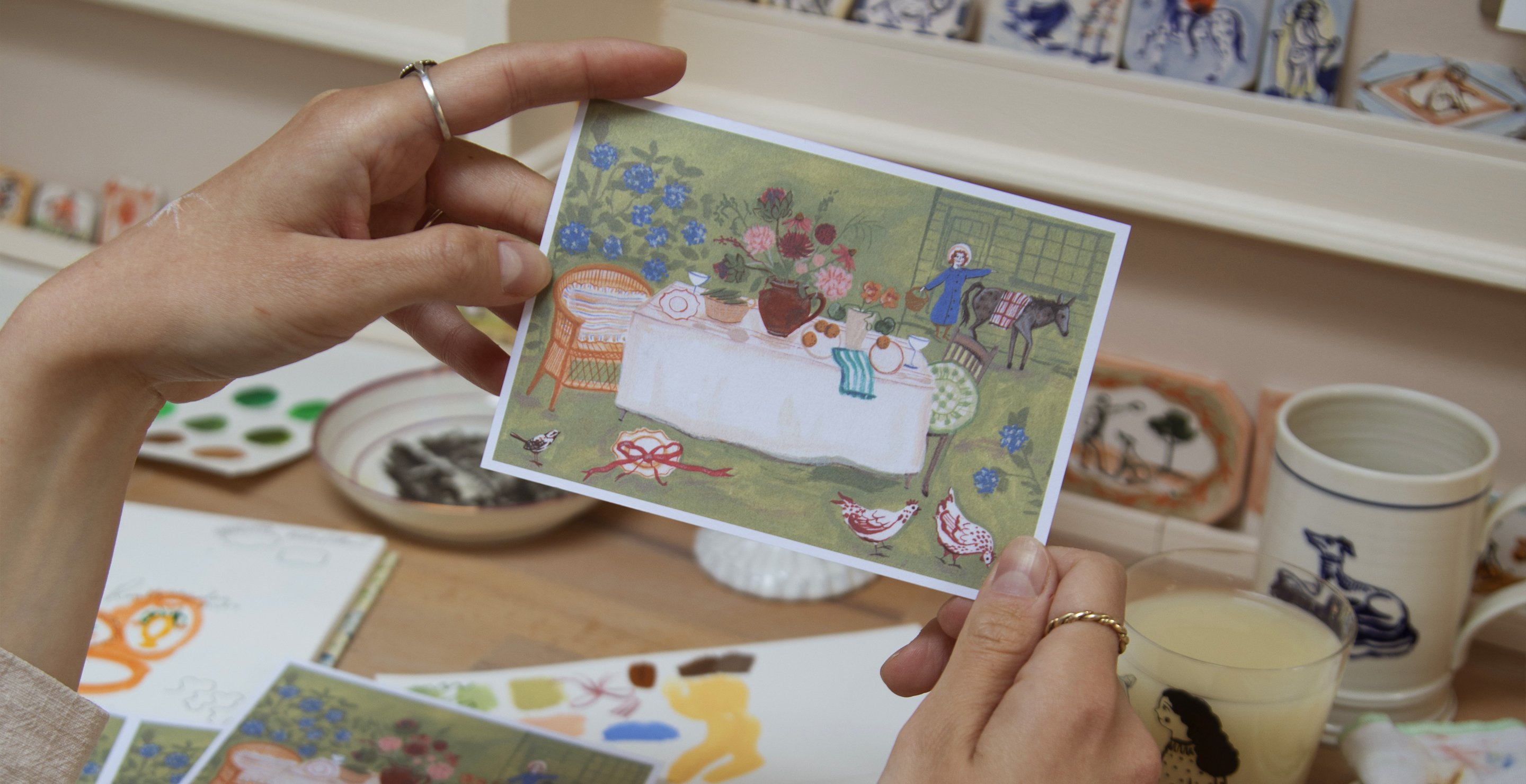 On the border between Norfolk and Suffolk sits a rather charming pink house – the home of illustrator and ceramicist Polly Fern. A lover of storytelling, it is her surroundings that provide the rich narrative that comes to life in her work. The lives lived – past and present, the scenery, people and places all provide something worth capturing in Polly's eyes. Her joyful designs thus find themselves perched upon pretty plates, prints and, now, our Summer 2022 postcard. With a hope to always encourage a smile through her work – something that's always welcome around here – we wanted to know more about what inspires her to bring this much-needed dose of positivity to her work.
Tell us a little about your journey into the world of illustration and ceramics – were these things you always wanted to do?
"I always hoped that I would end up doing something creative, but don't think I really knew how or what to do until I had graduated from university. I studied Illustration, then started working with ceramics in my second year in my free time. My degree show ended up mainly being ceramic work. I love working in a variety of mediums and the opportunities it brings when it comes to the various projects I work on."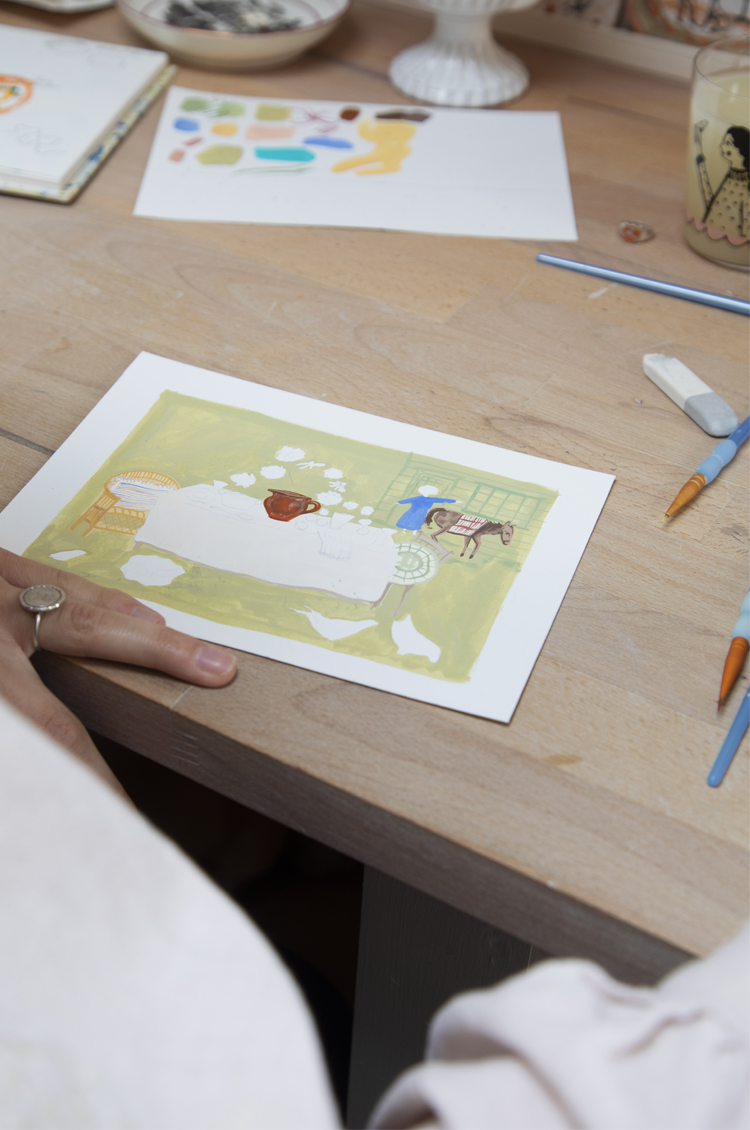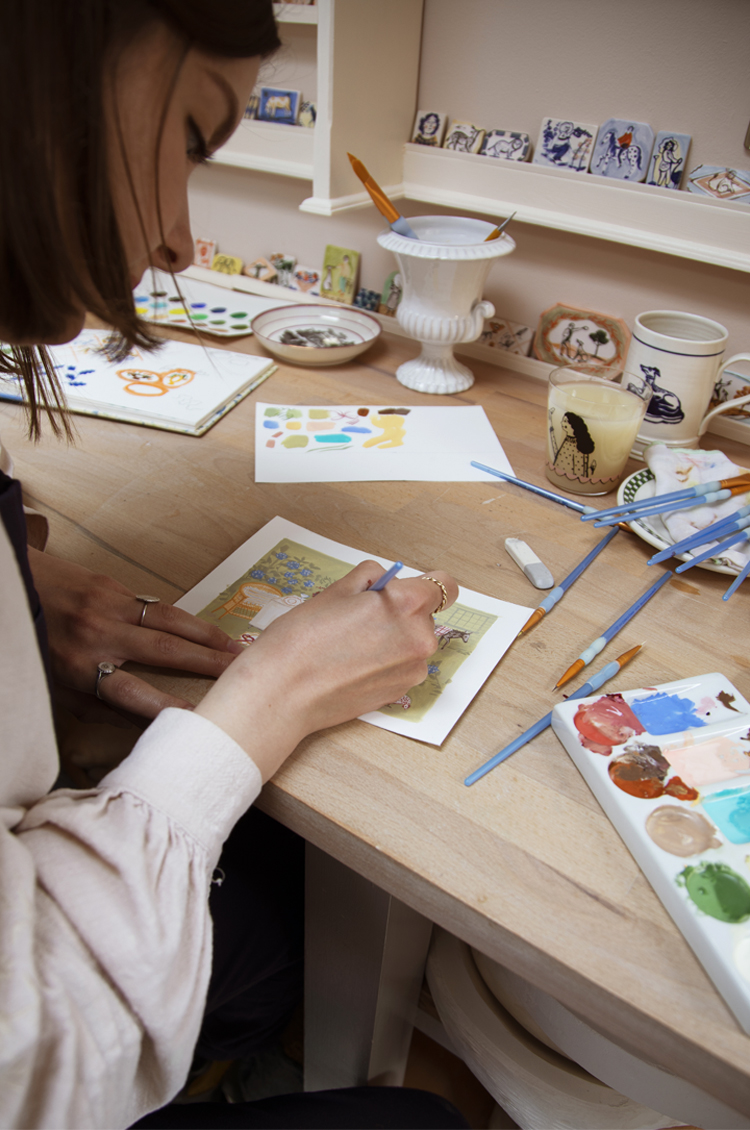 How would you describe your style as an artist?
"I would describe my style as quite tactile and reminiscent of times past. I want to make people smile and be as playful as I can with my work, whilst also exploring my interests in local stories, antiques and historical ceramic techniques and styles."
How has your style evolved over time?
"I think my style is constantly evolving and gently changing with time – it's a natural progression. With my ceramics, it is always about playing and exploring new materials and techniques, therefore this can often change quite rapidly, but I feel like my interests and inspiration always tends to remain throughout the changes in work."
What's a typical day like for you?
"I wake up, have breakfast with the Whippets [Polly has two adorable companions by the names of Cedric and Edgar] and take them on a walk. My days can differ from week to week as it depends on the project I'm working on. If I'm developing a new ceramic collection then I'll be in my garden studio working on that. But if I'm illustrating, developing new products or packaging shop orders then I'll be in the office in my house. I like to break my day up with dog walks, meeting up with friends and visiting antique shops where I can."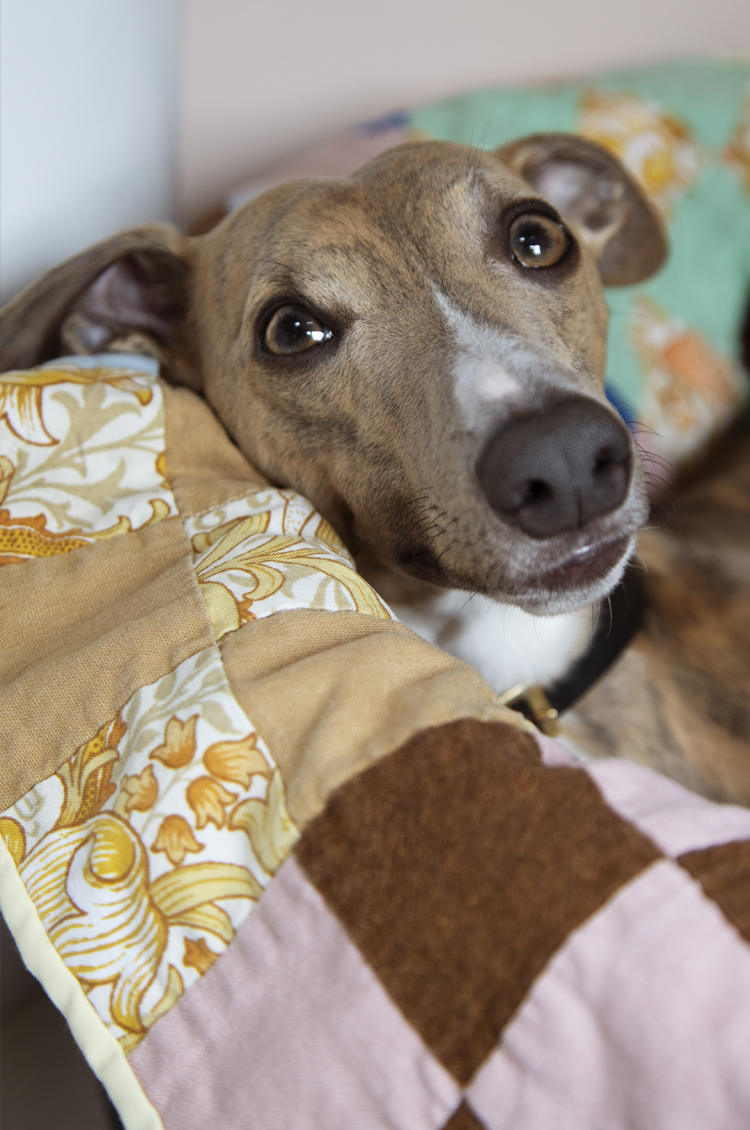 Where do you gather inspiration from?
"So many different places, objects and artists inspire my work. This might be visiting a building or house – I particularly love the homes of artists, especially when they use their homes as a canvas for their artwork. I'm always antiquing, collecting and researching historical ceramics too. The shapes and decorating techniques I discover, often inform new designs. I find my illustrations and ceramics tend to flow together quite harmoniously, rather than feeling like separate entities."
Tell us a little about the postcard you designed for us and how the idea came together?
"After speaking with Sarah, it was clear that a garden scene was on the cards – something to really bring the current collection to life. A table laden full of food and flowers incorporating objects from the collections such as the chairs, cushions and tablecloth. The chickens and donkey were taken from some photographs from a Rowen & Wren shoot too – characters that Sarah was keen to include too. I started off by choosing the colour palette, as I find this really leads the way when it comes to appearance and design, and from there it all came together quite naturally. It was a pleasure for me to paint such an idyllic scene!"
Watch our latest artist in residence film with Polly here.