Meet The Maker: Benjamin Hall
15 Sep 2023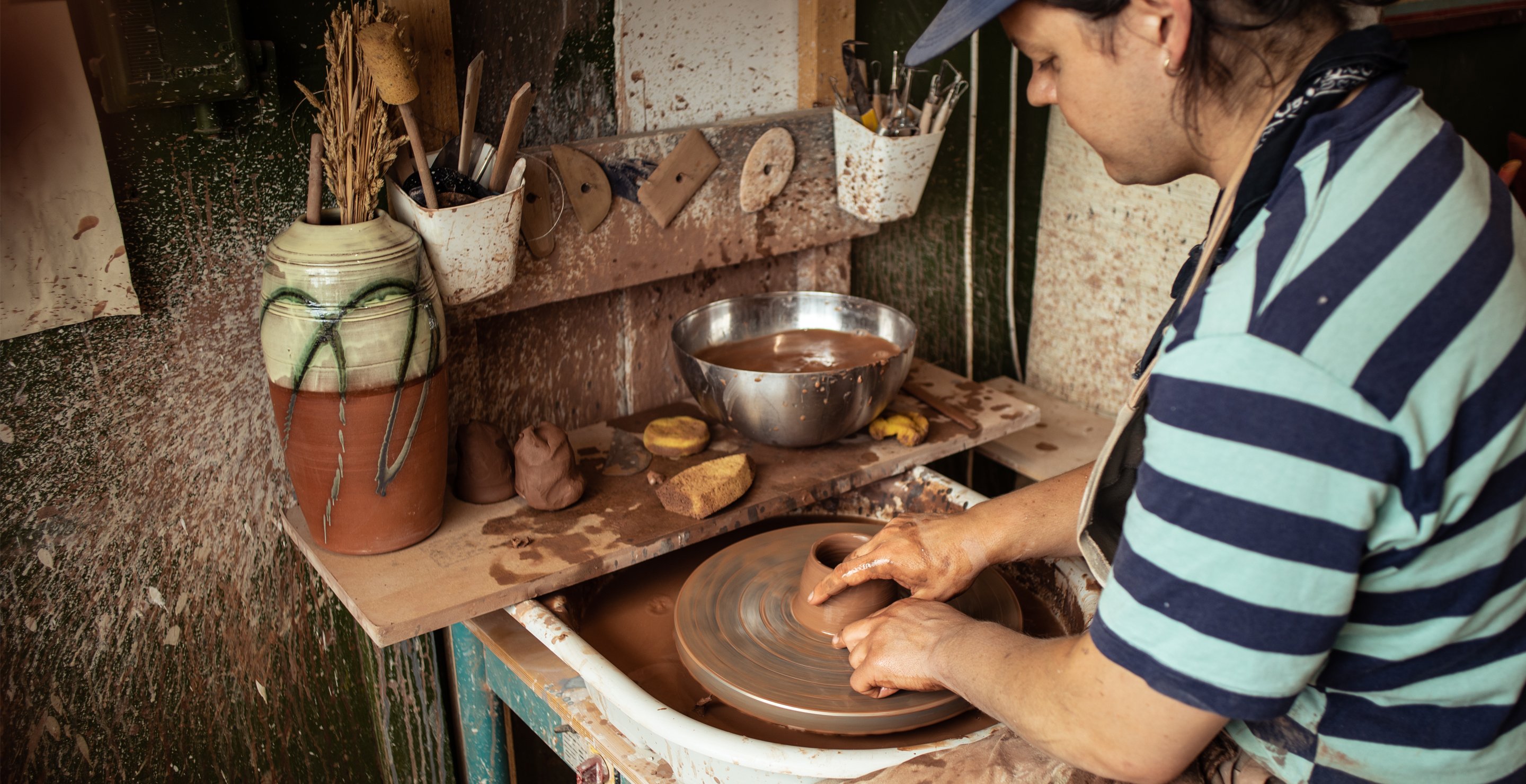 Benjamin Hall – otherwise known as Mr Ben – is a ceramicist, painter, singer and songwriter who traces his earliest cultural influences back to an enduring love of skateboarding. Self-taught, hugely energetic and profound, everything he touches is staggeringly beautiful. And it is his onus on marrying the aesthetic with creating objects of use, while honouring techniques of makers of the past, that speaks so deeply to us about his work.
This season, Mr Ben collaborated with us on a collection of ceramic mugs and a spoon rest, new staples of our home and culinary lives, and undoubted future heirlooms. Here we talk to him about creative roots, the magic of making – and the thrill and perils of being your own teacher.
Firstly, may we take you back to your creative roots. Did you always know that you were creative and what are your earliest memories of making?

I have quite a significant portfolio of illustrated short stories that I made at my parents' builder's yard from around the age of six onwards. They include tales of Andrew the Ant, Super Sheep, and a pizza chef who makes dough out of cement when he runs out of flour. Very grateful for my mum for keeping these as they are so funny to whip out every couple of years.

Did you have any influences – whether in your own immediate circles or in the wider cultural landscape – that inspired your early work?

It sounds a bit mad to connect the dots between pottery and skateboarding but, honestly, I think getting into skating as a youngster opened my eyes to the world of art. As a counterculture activity, there are inevitably ties to visual art, fashion and music. Hearing the Velvet Underground for the first time, or seeing famous illustrators on skateboards in the local skate shop cultivated my initial curiosity for making art. I grew up in a very rural area, so all of this was pretty exotic to an 11-year-old – as you can imagine!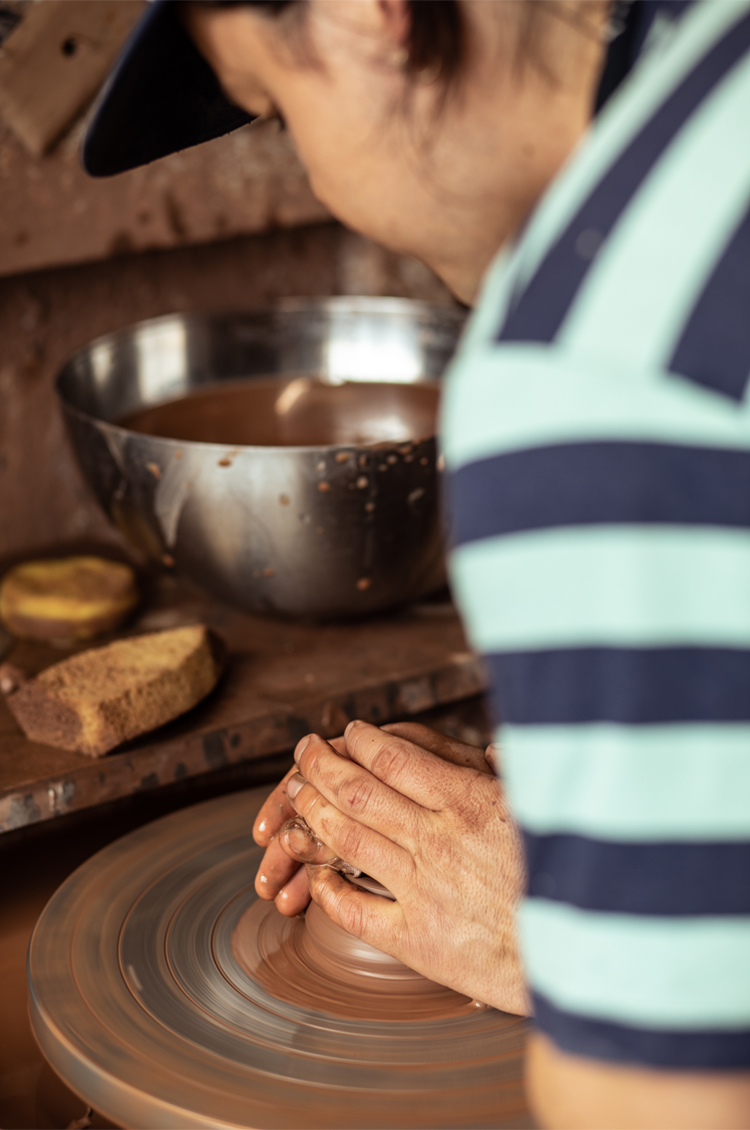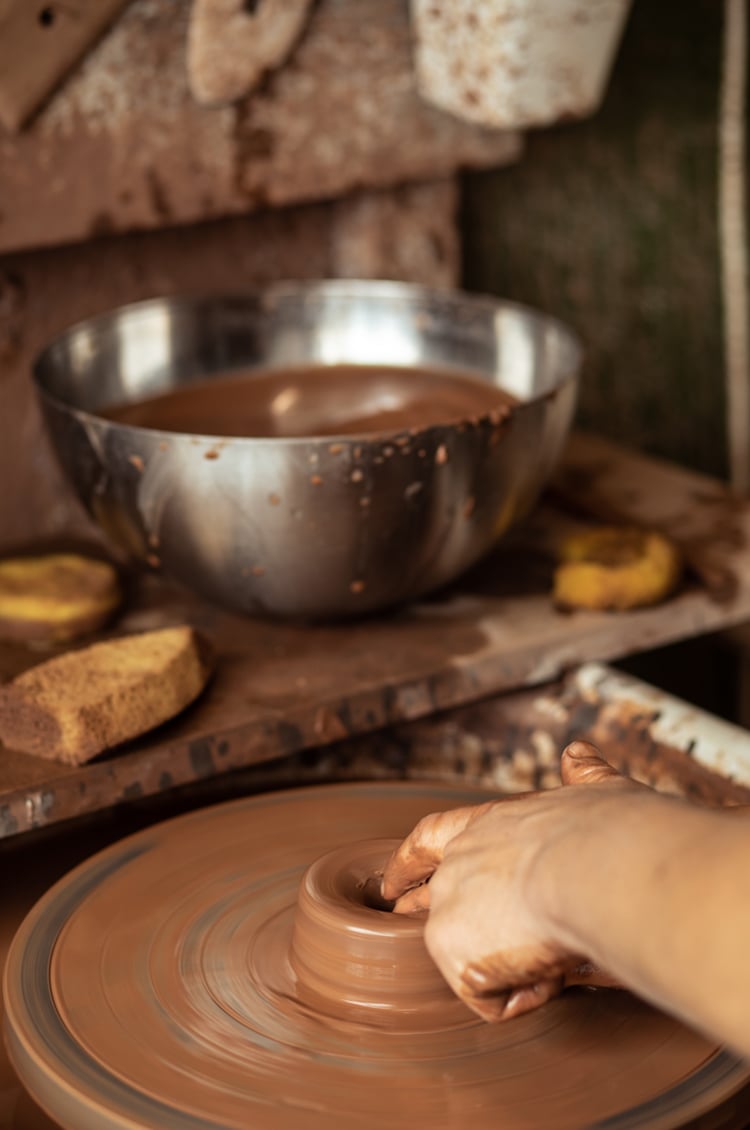 Your drive to make spills out in so many ways, from your work as a potter and a painter to your singing, song writing and instrument playing. It's a dizzying list of talents! Do they feel distinct and satisfy different creative impulses within you, or does your work in one area feel like more of a continuum?
Thank you! Initially they all felt very separate, but I have a pretty consistent urge to fulfil all those outputs regularly. I created a character in my early twenties, 'Mr Ben', as a way of converging those mediums in a kind of tongue-in-cheek way. I guess you could call it a branding exercise of sorts but, more importantly, it's helped me and allowed me to explore those forms of creation that sit in the same world.
Once you knew that your path would involve making, how did you set about learning your crafts? 

I'm pretty fickle by nature and have a bit of trouble handling any form of authority, so I'm self-taught in everything that I do. This definitely has its setbacks and I have made many mistakes, but I do like to think it allows for a unique approach. It's also fun – even with the immense frustration of getting things wrong all the time, haha!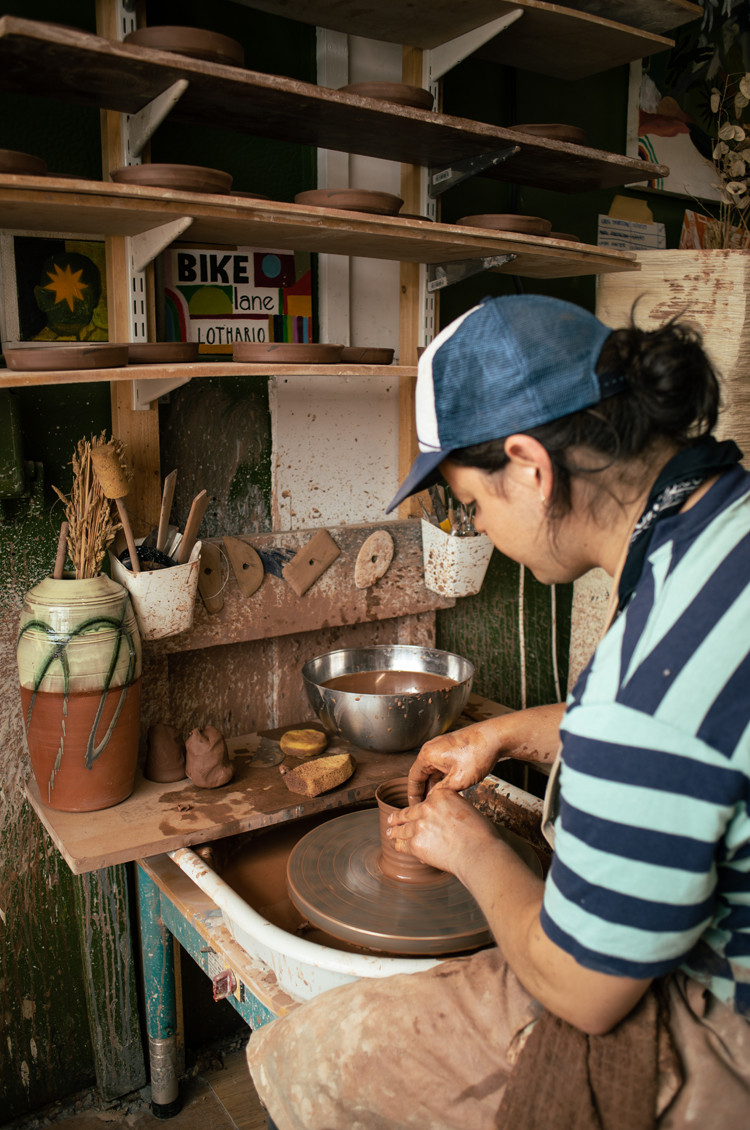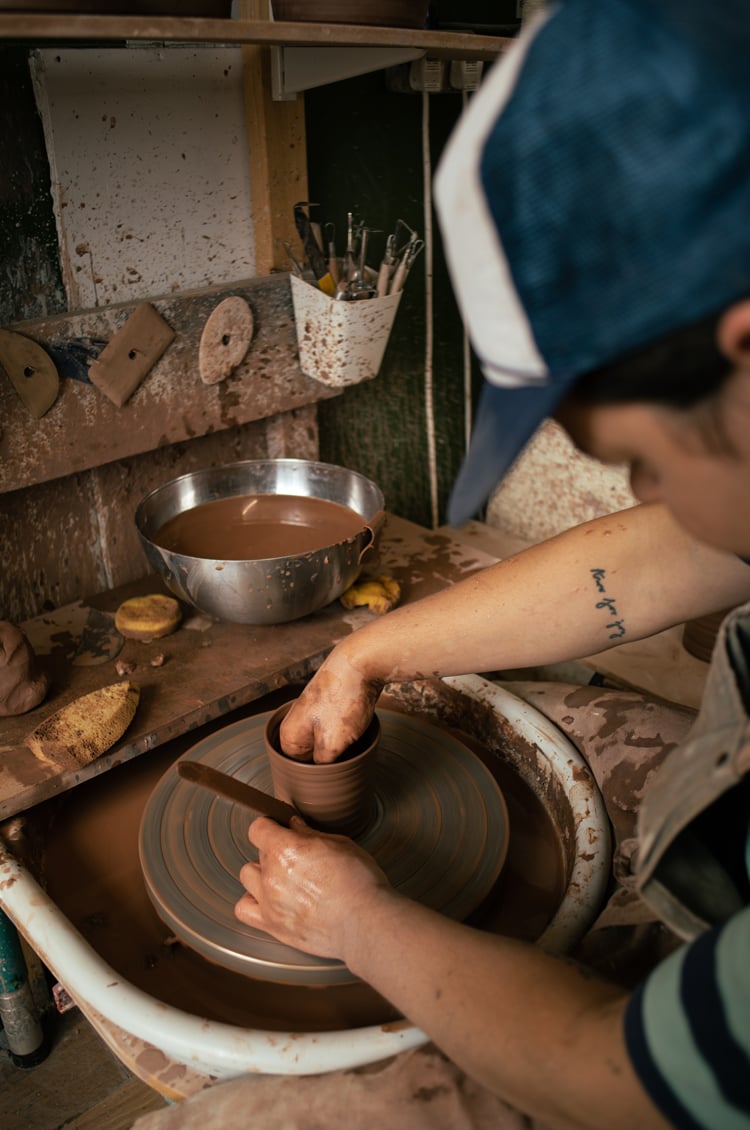 Do you feel that there is a magic inherent in creating something where once there was nothing? 
Absolutely. Leaving the studio with something, anything, at the end of the day is immensely rewarding, particularly my ceramic work. Having that tactile talisman of your efforts literally forged from mud is just such a simple and beautiful modicum of success. There are so many stages of the process where something can go wrong, and that's what makes the outcome all the more satisfying.
You have created the most beautiful ceramic mugs and a spoon rest for us for our AW23 collection. Can you tell us a little more about the process and ideas that went into making them?

Thank you! I was approached by Rowen & Wren earlier in the year just simply with the notion of making something together. They were really kind about my work, and we could see the similarities in ideology of beautiful objects. I sent over some samples of slipware that were unique to the project and we went from there. The pots are very traditional in their approach, but with a contemporary spin on form and decoration. The colours are probably the most important aspect of the design, with tones that fit perfectly with the changing of the
seasons.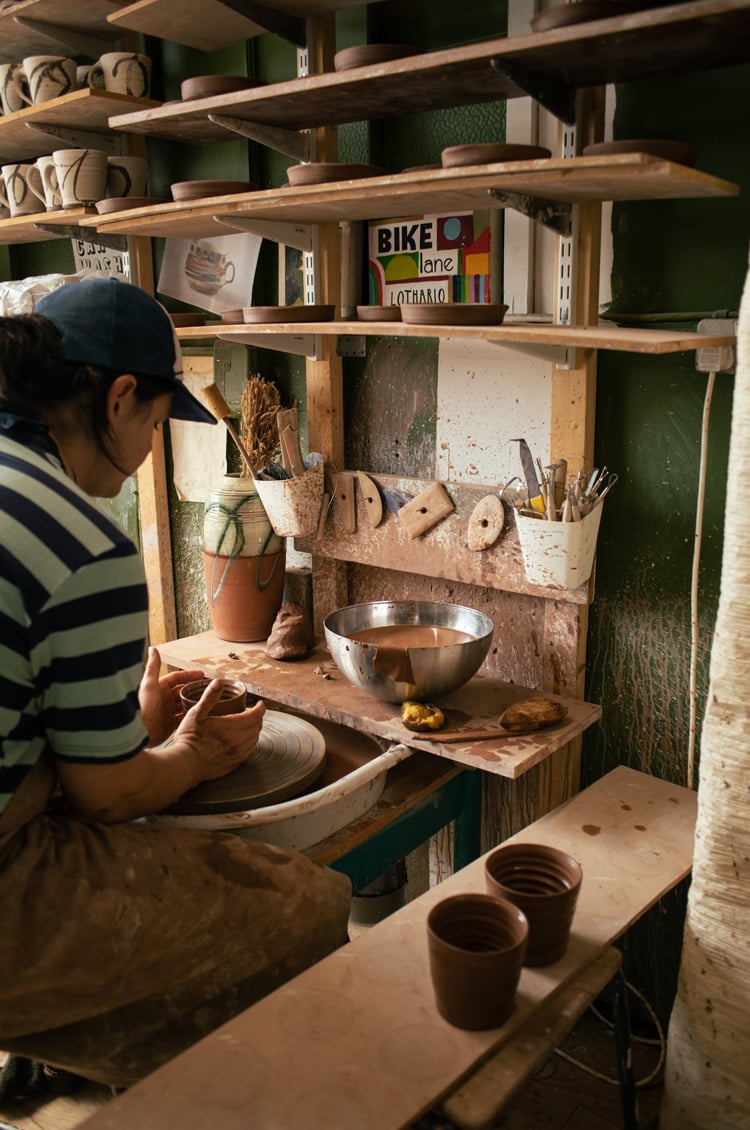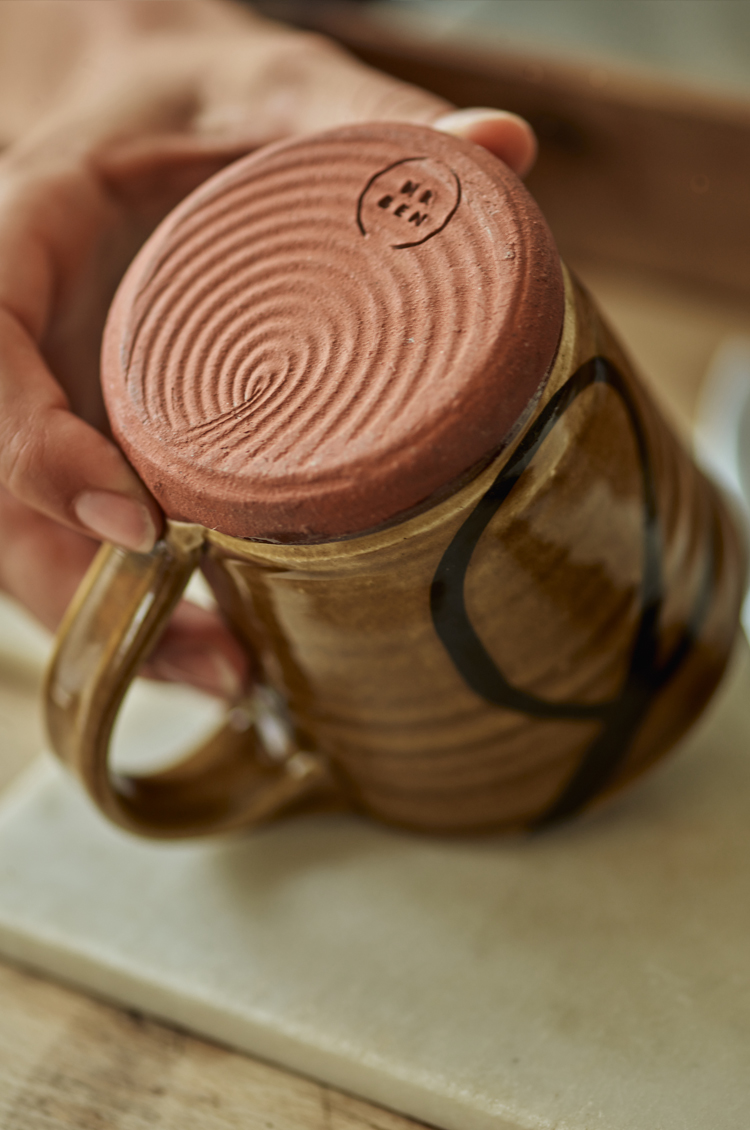 How would you describe your ceramics?

Impulsive, energetic and sturdy.
Does your ceramic work make you feel connected to artisans down the centuries, given that the techniques are largely the same as they were thousands of years ago (with, obviously, some modern additions)?

Absolutely, particularly working with terracotta and slipware. I love English slipware, particularly the roughest farmhouse and medieval pots. They are just honest and practical and the beauty of the object is that they get better the more they are used.
.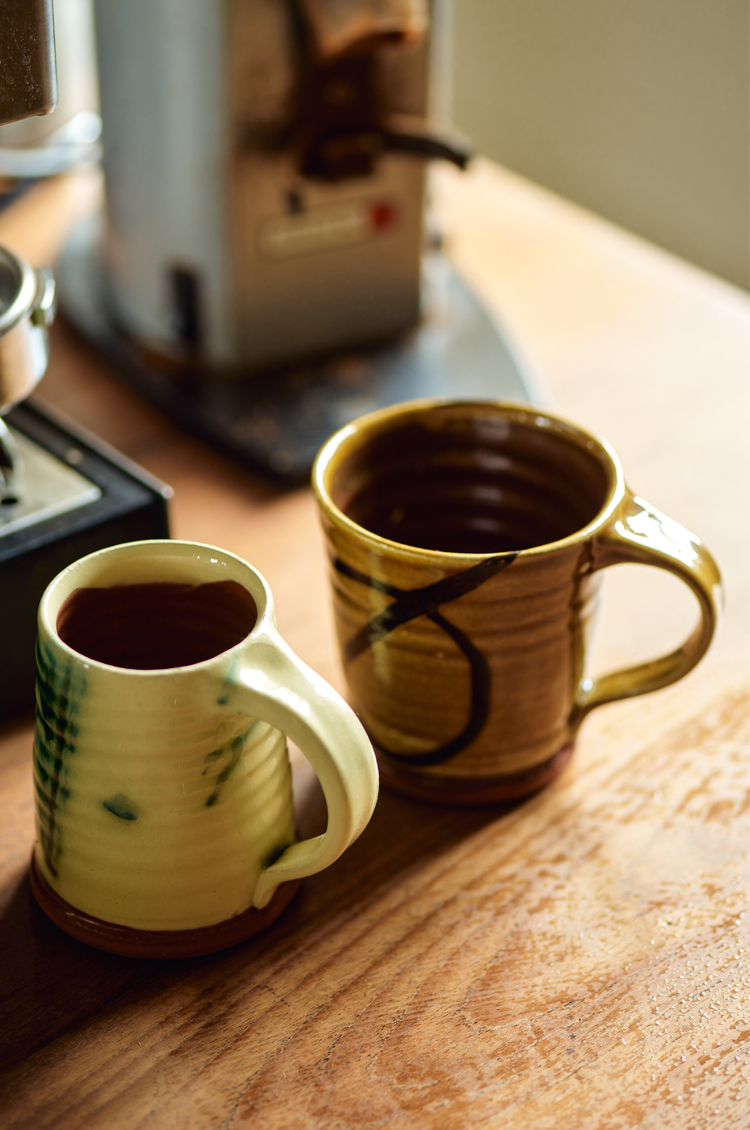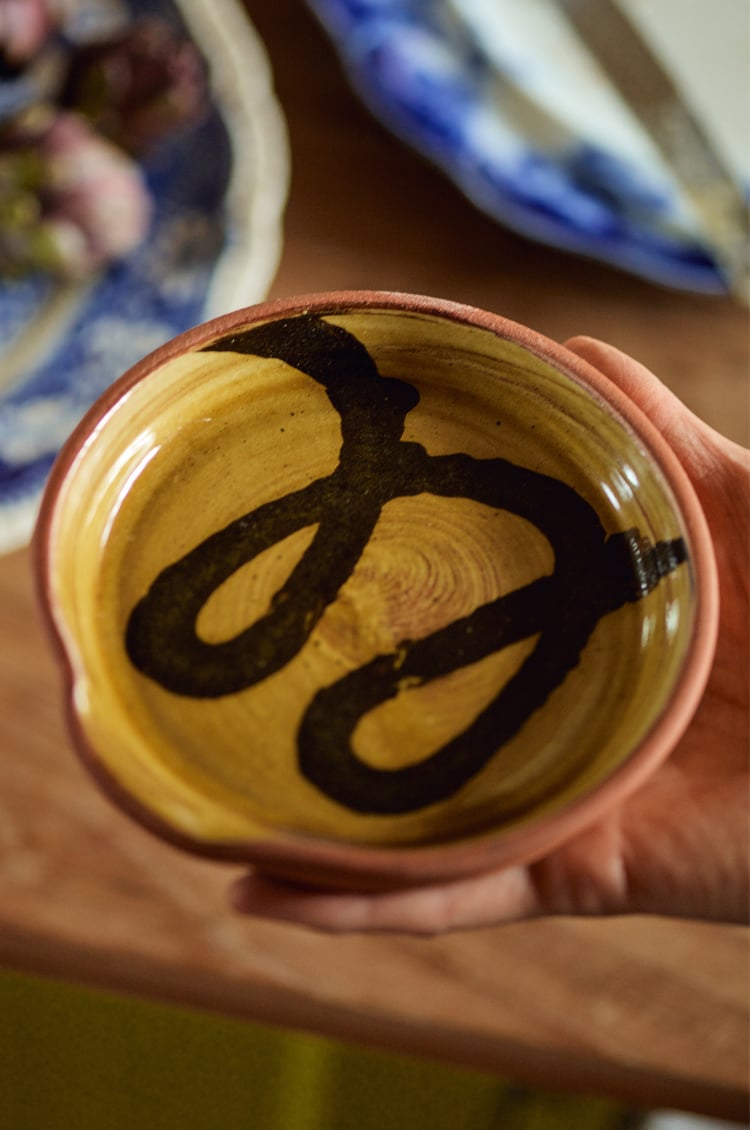 The process of creating ceramics seems deeply mindful. It is certainly highly mesmeric to watch. How does being in the studio make you feel?
I feel massively privileged. Just to be able to come in in the morning and choose how to attack my day of creating is amazing. It's a sanctuary, I wish everyone could have one!

You work from a studio in Sheffield – how do your surroundings, or indeed the people you are surrounded by, inform your work?
I'm in an old pewter factory that still has old mesters working in it, engraving pewter tankards. So, in some respects, I feel very much like a proper artisan, still making beautiful useful stuff. Even though I work in a city, Sheffield is rare in the fact that it has a national park on its doorstep. I often take carving work out into the Peak District to get out of the studio. The fells and moorlands massively influence my personal and commission-based work, with that notion of the northern English horizon etched across most of my larger vases.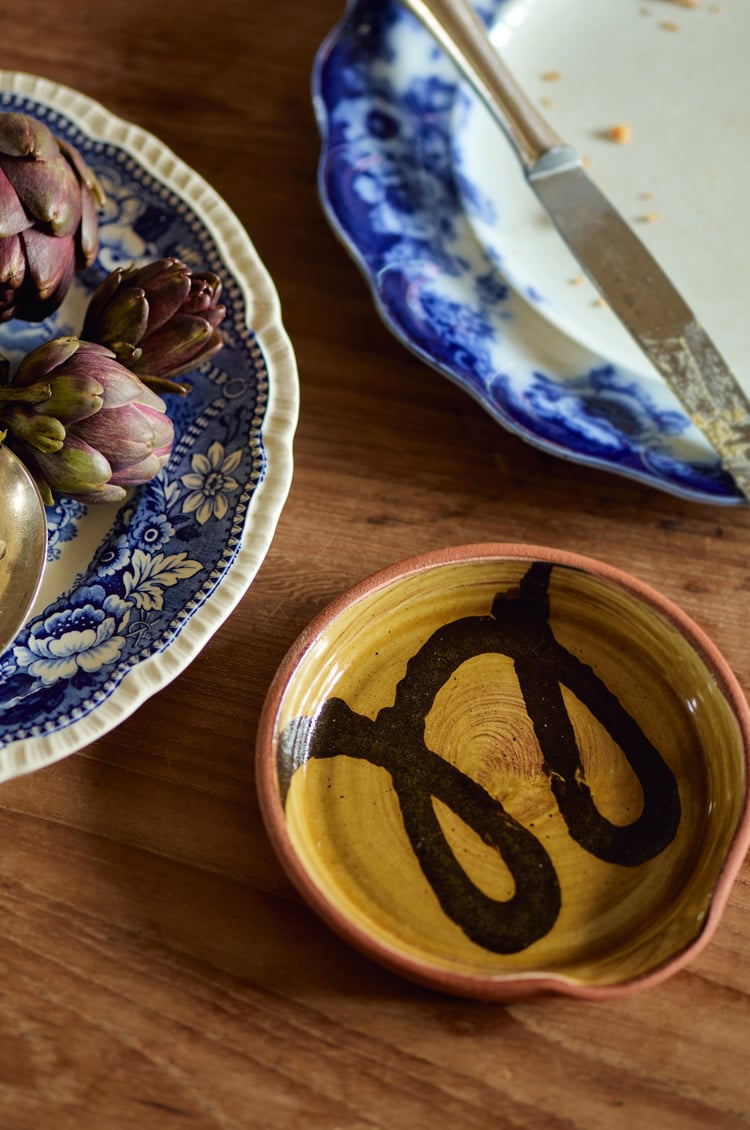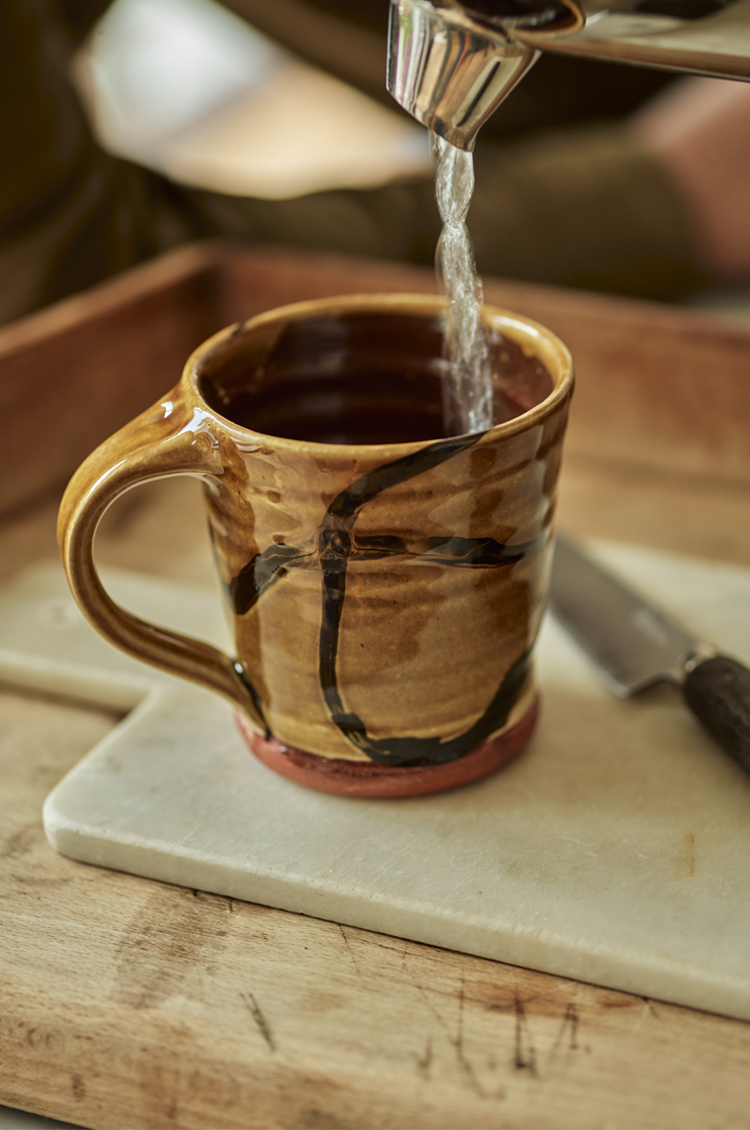 When it comes to sources of inspiration, do you go looking for it, or wait for it to strike? What has inspired you most lately?
I usually make a ham-fisted version of something that I've found inspiring that week. Just having that initial trigger point and not over thinking it will always lead you to pastures new. I've actually been really inspired by typography recently, particularly early settler pots and gravestones in eastern America. They are totally unique but with that whisper of past approaches that I can really relate to.

And finally, what are you most looking forward to about the incoming autumn/winter season?
I've just moved into a house with a wood burner so I'm really excited to get out into the hills on a frosty one and return to a roaring fire.
Ben's beautiful tea mug is available to shop here or you can peruse his coveted coffee mug here. The spoon rest is also available by clicking here.