Meet The Artist: Kate Cronk
24 May 2021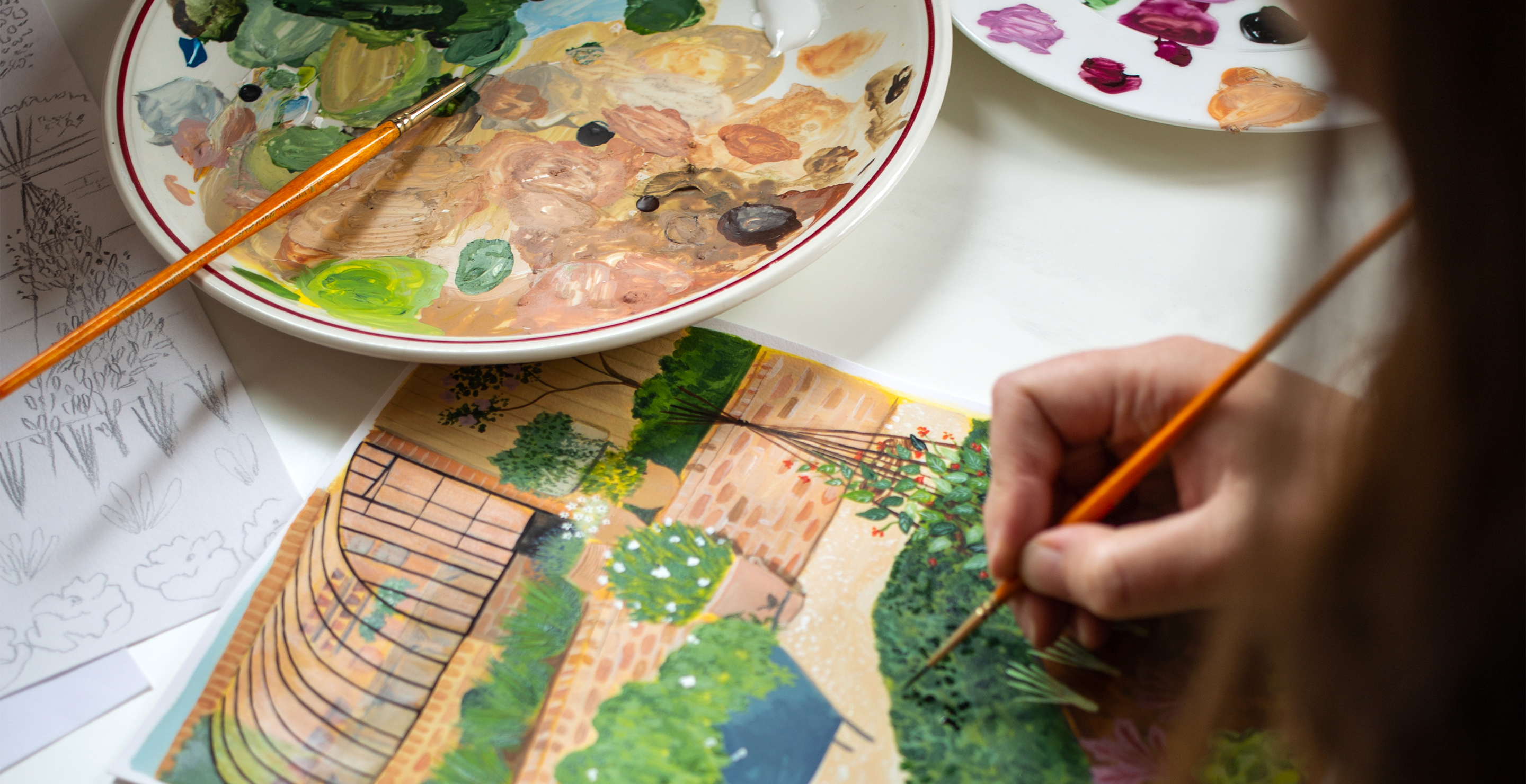 There's nothing quite so full of hope as the blank pages of an empty notebook yet to be filled, nor the pages of a calendar awaiting great plans and artist Kate Cronk knows it well. After setting up her studio – Peggy & Kate – in 2014, she's continuously created artworks that fill stationery items and commissions with colour and charm. Who better, then, to design a postcard depicting the setting of our garden 2021 collection photoshoot? Here, we catch up about all things Peggy & Kate to together the sweet, short story behind our sustainable, seasonal postcards.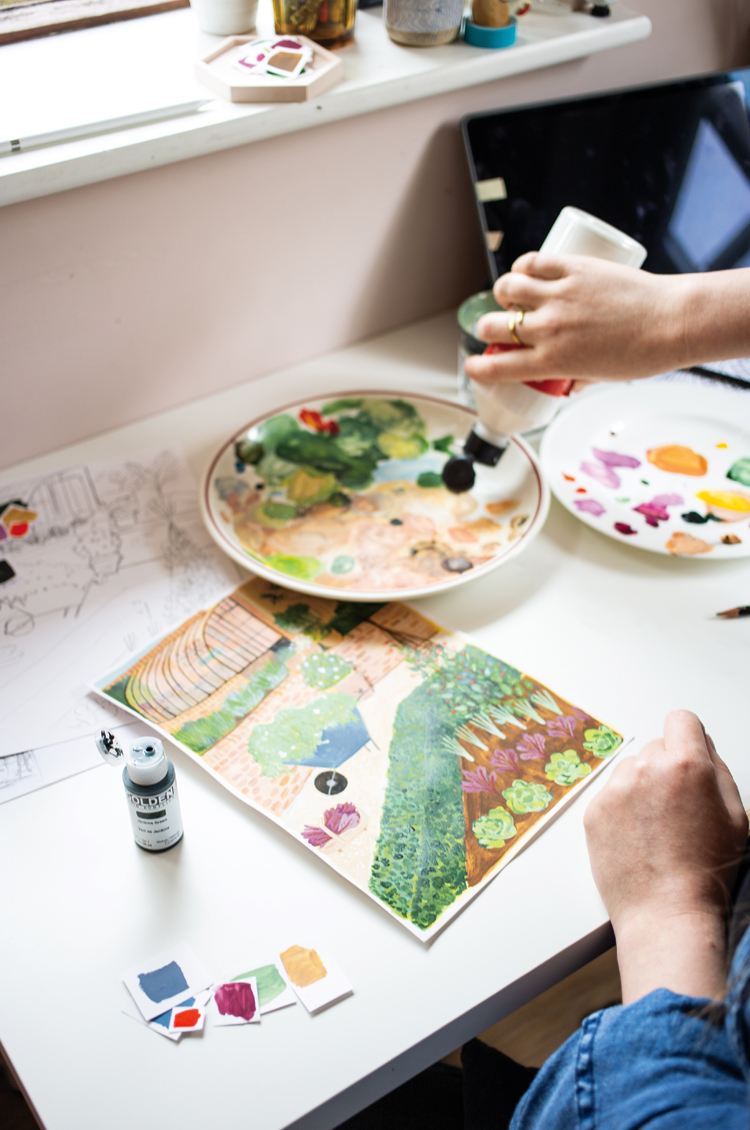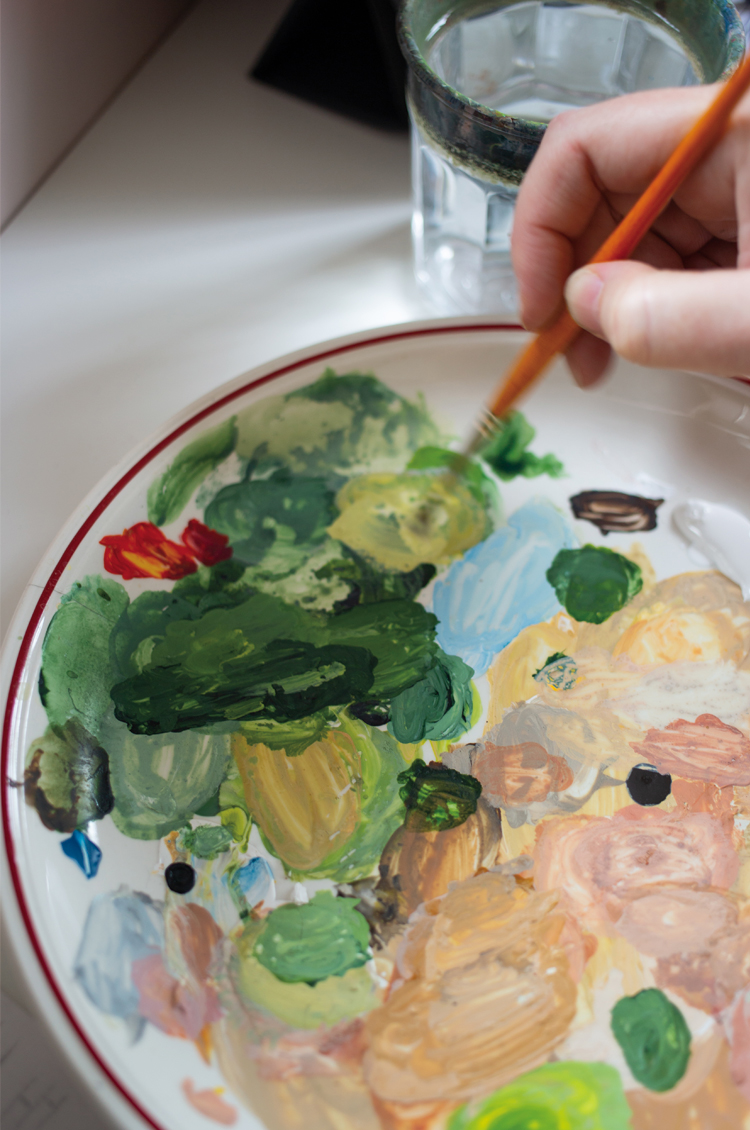 You've been running your stationery business (Peggy & Kate) since 2014 – tell us a little about your journey?
"I trained in weaving but found it rather difficult to find a job in that field when I graduated so I went on to work for an accessories company. My role was creative but I really found myself missing the drawing and pattern design that I had enjoyed when I was studying. So I decided to start something on a whim really. I've always loved stationery and collecting greeting cards so that seemed like a good place to start! My main focus is still the greeting cards but I also now do editorial work, packaging commissions and private commissions, like this one."
How would you describe yourself as an illustrator?
"I love to create an atmosphere and tell a story through my illustration and I do this by concentrating on the light and using lots of layers to give a glow to my work. I hope that this helps the viewer to place themselves in the scene."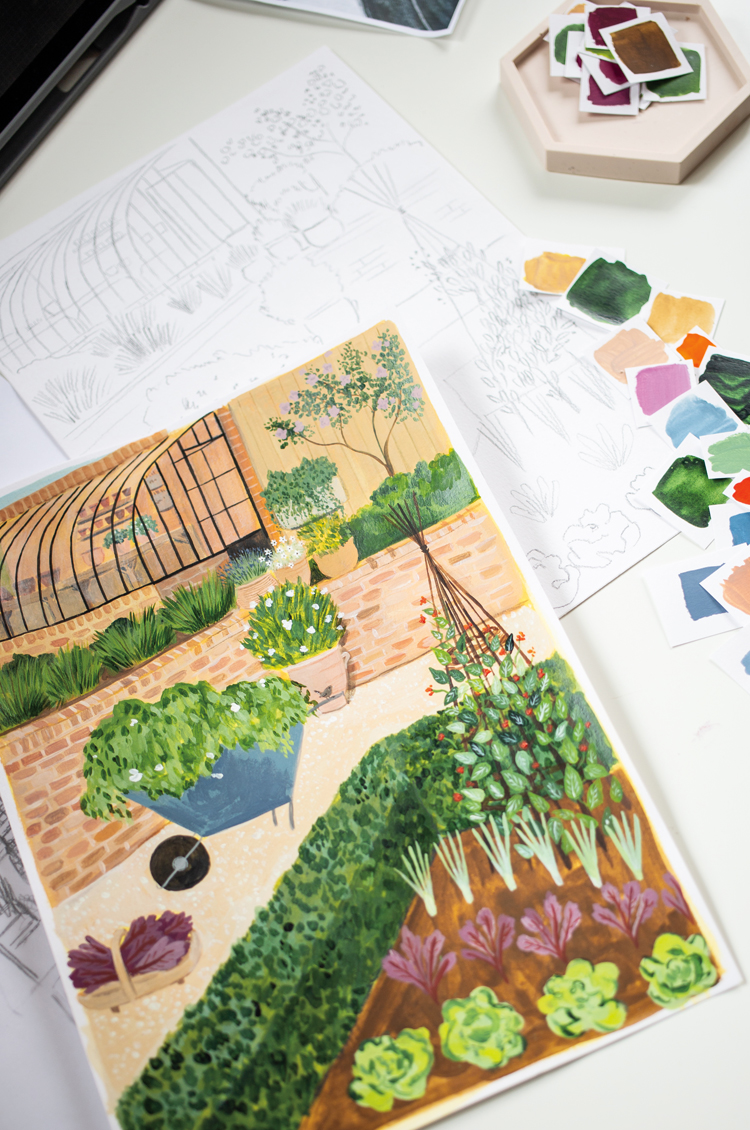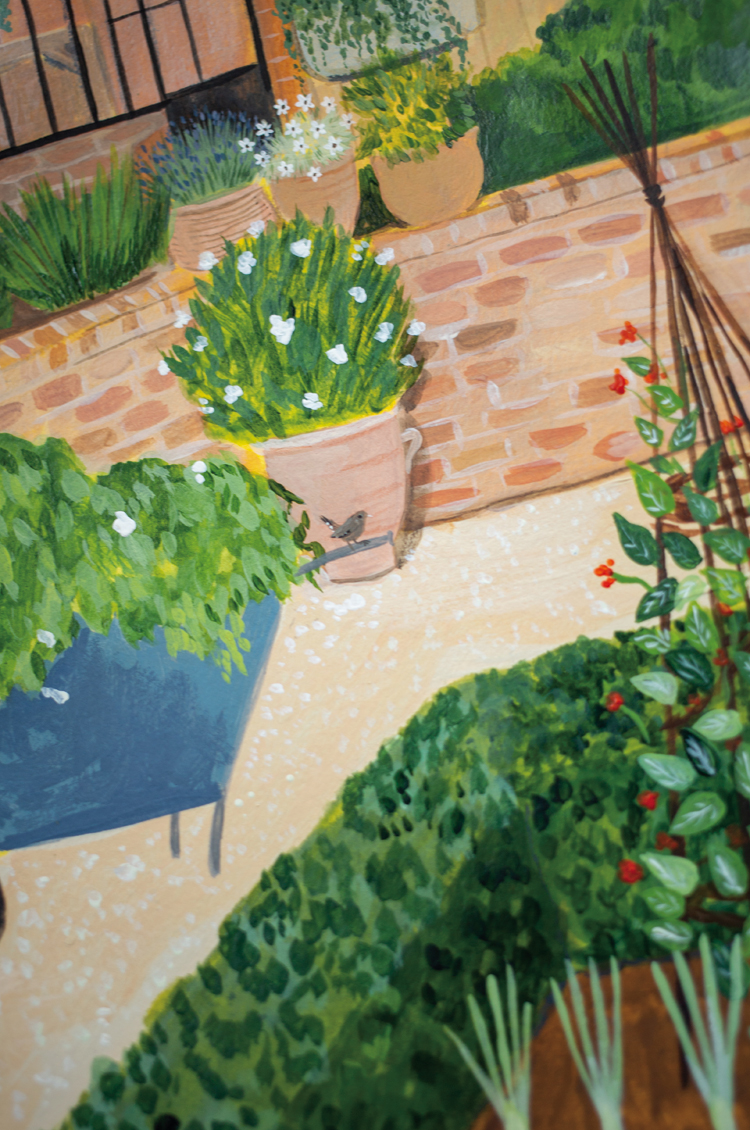 What's a typical day like at Peggy & Kate?
"At the moment things are a bit all over the place as I have a 10-month-old baby but generally, I tend to pack orders in the morning and then walk to the post office whilst my little girl has her nap. I'm at my best creatively in the afternoon so if the baby allows, I'll focus on creative projects then, whether that's painting for a commission or some sketchbook observational work. I spend lots of time in the garden drawing as we both love being outside. In the evening, once the baby is asleep, I work on anything that can easily be done from the sofa!"
Your painting depicts our founders' cottage garden where part of our Spring 2021 collection was shot, what was your favourite aspect of it to paint of all?
"I loved doing all the little details, the flowers in the pots and on the runner beans as well as the wren on the wheelbarrow. I find the details really relaxing to do and enjoy setting aside a few hours to listen to an audiobook and use my tiniest brushes!"
Where do you find inspiration for your designs?
"I'm hugely inspired by nature so my work usually involves plants and flowers in some way. My parents have a plant nursery so that early influence and love of the outdoors definitely comes through. I often find inspiration in my day to day life and take my sketchbook with me whenever I go out for the day."
How have your drawings evolved since starting your business?
"My work has always had two different styles, I like to paint very loosely or quite detailed depending on my mood. I used to really agonise over this and thought that I had to have one definite style but now that I've been doing this for eight years I am much more confident and trust myself which has given my work more depth and allowed it to be richer in colour. I'm also much less distracted by creating something that appeals to lots of people – I love that I've found customers who love ponds, dogs peeking through net curtains and gardens as much as I do!"
Watch our short postcard film in Kate's garden studio here.