Meet The Artist: Charlotte Hardy
19 Jul 2023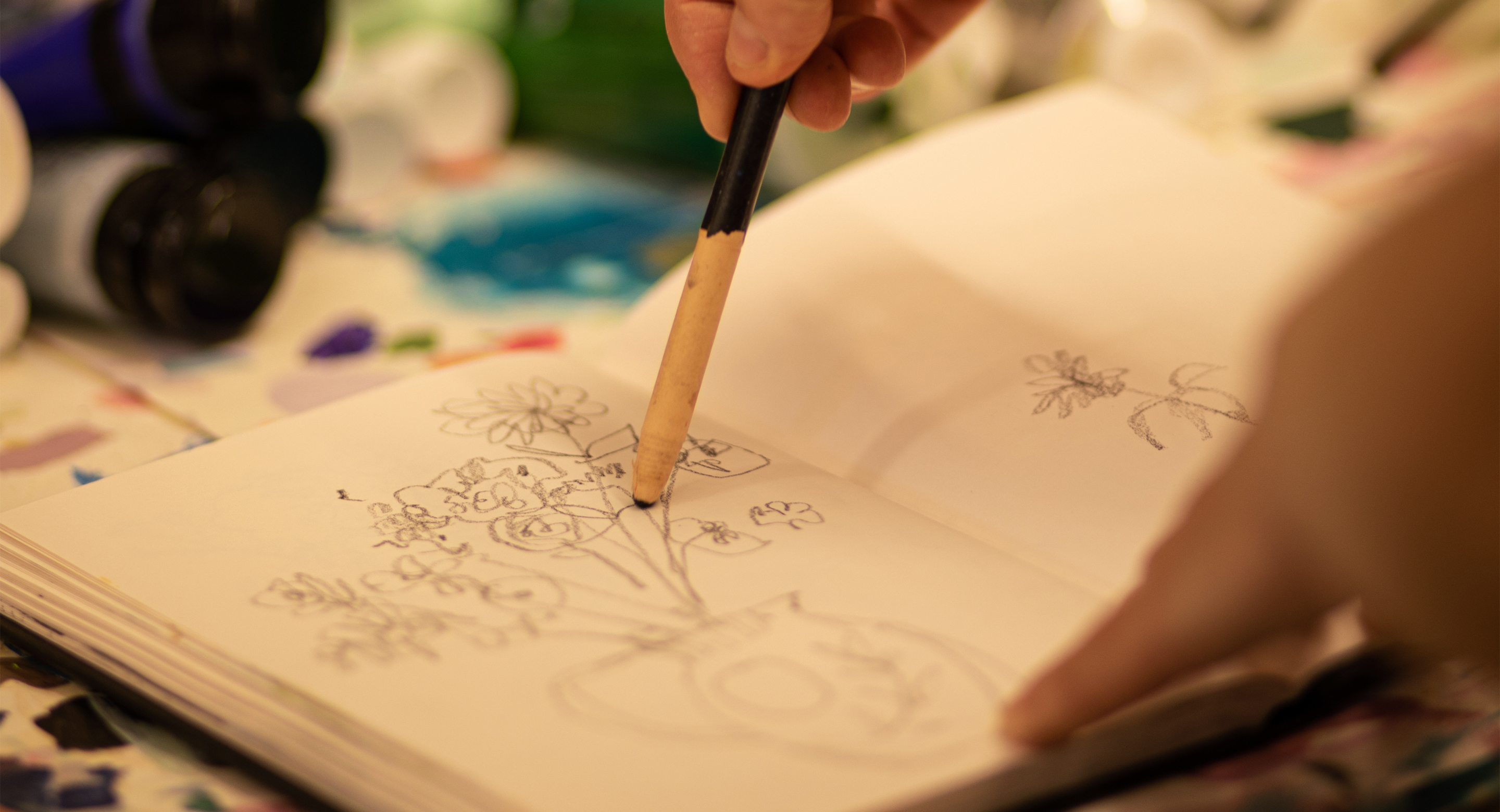 Charlotte Hardy's expressive, colourful and illustrative paintings convey such charm, warmth and joy that we knew upon first sight that she had to join the family of artists we task with creating our seasonal postcards. From her signature café scenes to vivacious tumbling blooms to captivating still lives, her paintings are so vividly evocative that we felt sure that her brushes would perfectly encapsulate the exuberant glory of heady high summer. Now we step inside her studio to learn a little more about her, from where it all began to how she defines her style.
Firstly, can you take us back to your creative roots. Were you always drawn to making in some capacity?

For as long as I can remember, I've always loved making pictures. When I was a child, I was just so happy painting, drawing and going to my Saturday morning art class and by the age of eight, I had decided that I wanted to be an artist.

You first studied at art school, later following it up with a degree in textiles. What drew you to that art form in particular?

On my art foundation course, I ended up specialising in textiles because of my love of colour and pattern. I then went on to study printed textile design – I couldn't believe that a degree existed which encompassed everything I loved.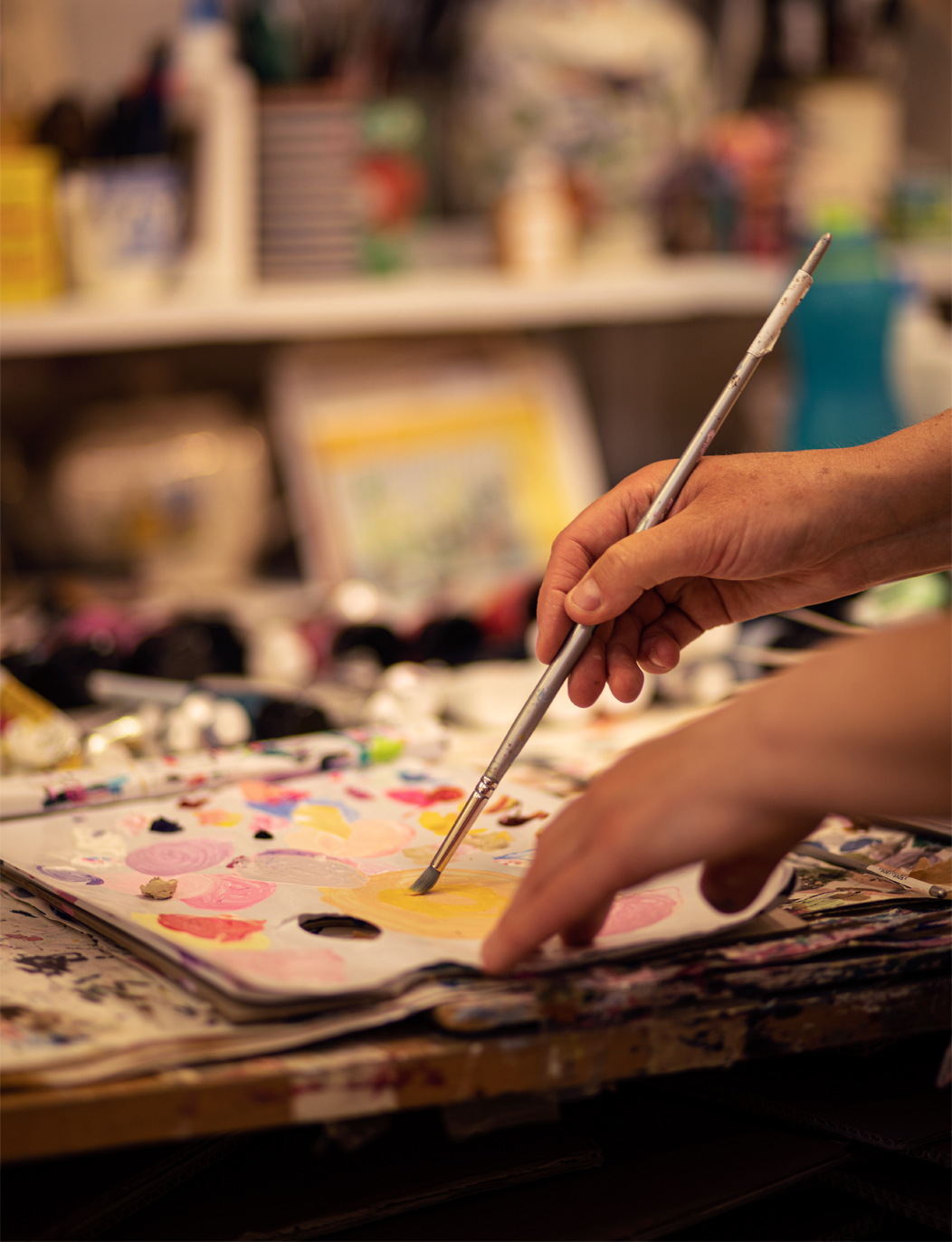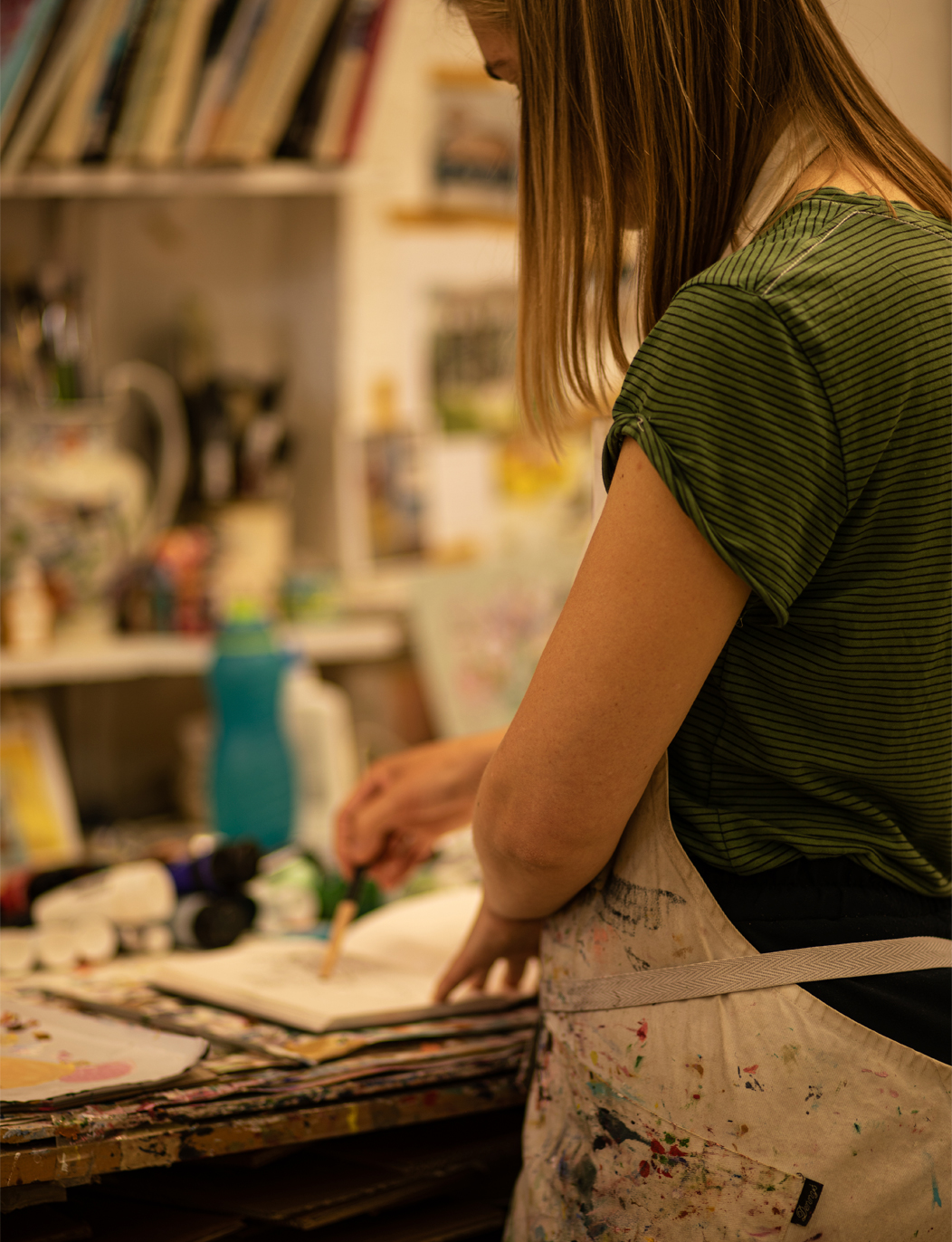 Today you are known best for your captivating paintings. What prompted you to take up the brushes, or had your always painted alongside your textile work?

On my textile degree, we drew and painted all the time, keeping sketchbooks and developing a personal style. My paint brushes, dip pen for inks and bags of collage were always by my side.

I think that my textiles background is evident in everything though, from the way I flatten perspective to the strong sense of composition, which has an ornamental feel.

Your paintings have an enchantingly whimsical overtone, whether the subject matter is an interior, a café or something from the natural world. How do you describe your style?

I love to keenly observe my subject matter but to express it in a loose and energetic way. I also love to draw, which I think gives the work an illustrative feel.

Can you outline the loose shape of a typical day for you?
I drop my children at school and then get the bus to my beautiful studio, which is in Charlie Chaplin's old rehearsal studios. It is such a pleasure to arrive there each day. I make a cup of tea, put the radio on and try to get stuck in as soon as I can, as my day is too short! Before I know it, it's time to do the school pick up.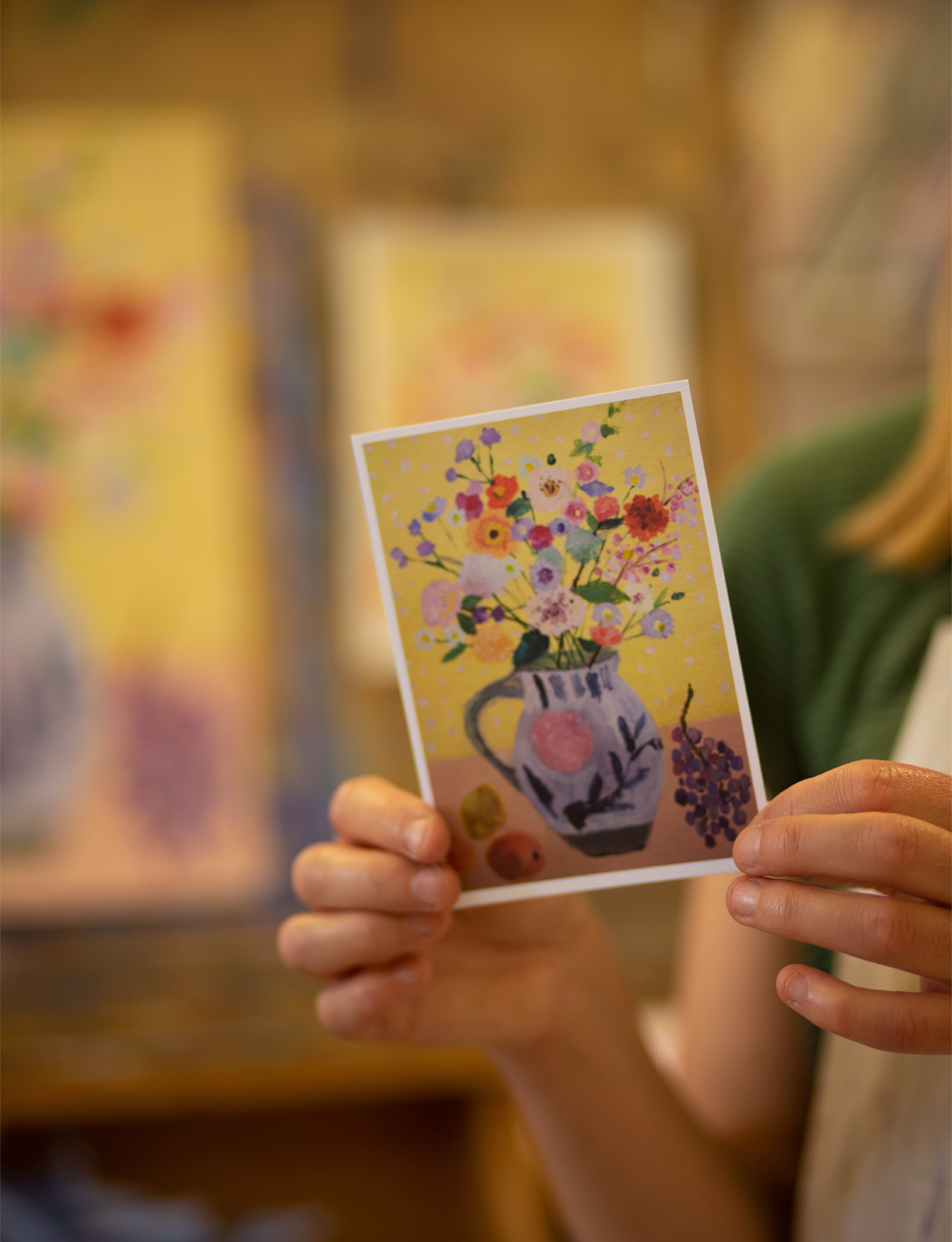 When it comes to sources of inspiration, do you go looking for it, or wait for it to strike? What has inspired you most lately?

I'm always taking photos of anything I find inspiring – I have a huge list of things I want to paint! I recently went to a café near the river in Richmond in London and I'm desperate to paint it.

We've loved working with you on our new postcard. Can you tell us a bit about it and the idea behind it?

I love colour and pattern so this project to create your summer postcard was perfect for me. I began with rough pencil sketches initially to get a nice sense of energy and allow some looseness to run through the composition. The final piece was painted on a lovely piece of watercolour paper and I was really inspired by your summer palette of warm yellows and peaches which run through many of your textiles. The Flora Hand Painted Jug is a lovely creamy colour so it's also picking up the reflection of the flowers, but I also wanted to achieve the feel of dappled sunlight, which is so evocative of summer.

Read more about our work to support British illustrators as part of our Consciousness pledge and watch our latest short film of our visit with Charlotte below.