Meet The Artist: Sam Scales
06 Oct 2023
The moment we laid eyes on Sam Scales' finely detailed illustrations, their sheer beauty left an indelible impression. It was immediately clear that he was destined to join our family of artists entrusted with the creation of our seasonal postcards, which we lovingly include in each of our parcels. In this interview, he shares how his diverse interests led him to the world of illustration, how printmaking influenced his unique artistic style and how he creates work that evokes genuine emotion.
Can you tell us about your journey as an illustrator, from your time at Arts University Bournemouth to becoming a full-time freelance illustrator and photographer?
I've always loved drawing, painting and taking photographs. From a young age this has always been a part of me. I found it hard to specialise and choose a direction to focus on for University but I felt the illustration course allowed me to be as diverse as possible. Here, I also found a fascination with the Jurassic Coast, photographing the area on weekends, amazed with the unique chalk coastline.

After graduating I was still unsure how to make this path work in a commercial context. Luckily enough, after moving back Kent (where I grew up), I started working with the fragrance and skincare brand Haeckels. My time here was invaluable and really helped shape who I am now. Focusing on the promotion of natural health and wellbeing, felt like a very personal series of work and gave me an outlook for making a positive impact. I'm so grateful for the time I spent there.

After 3 years, I started to freelance and still feel like I'm learning every day - taking the opportunities that come along and trying to make the best of everything. I really appreciate everyone's support and the trust they place in my work to represent their brand/vision. Today, work is fairly balanced between photography and illustration. I have crafted a certain aesthetic now so both illustration and photography blend nicely together.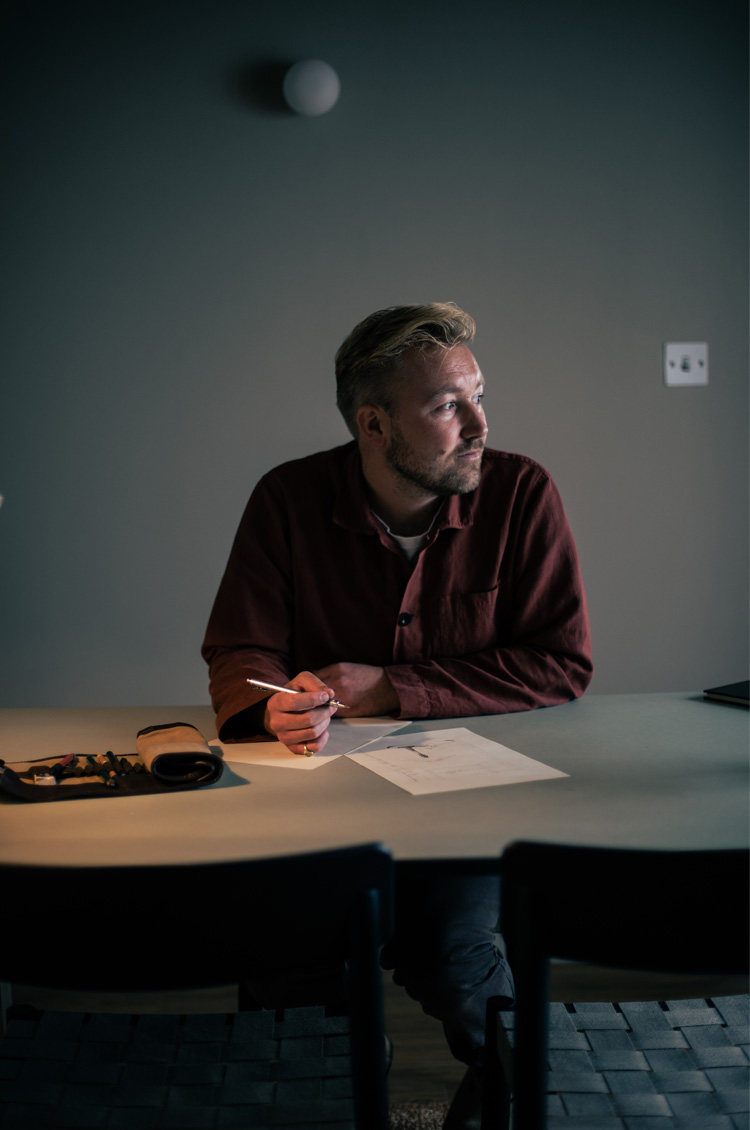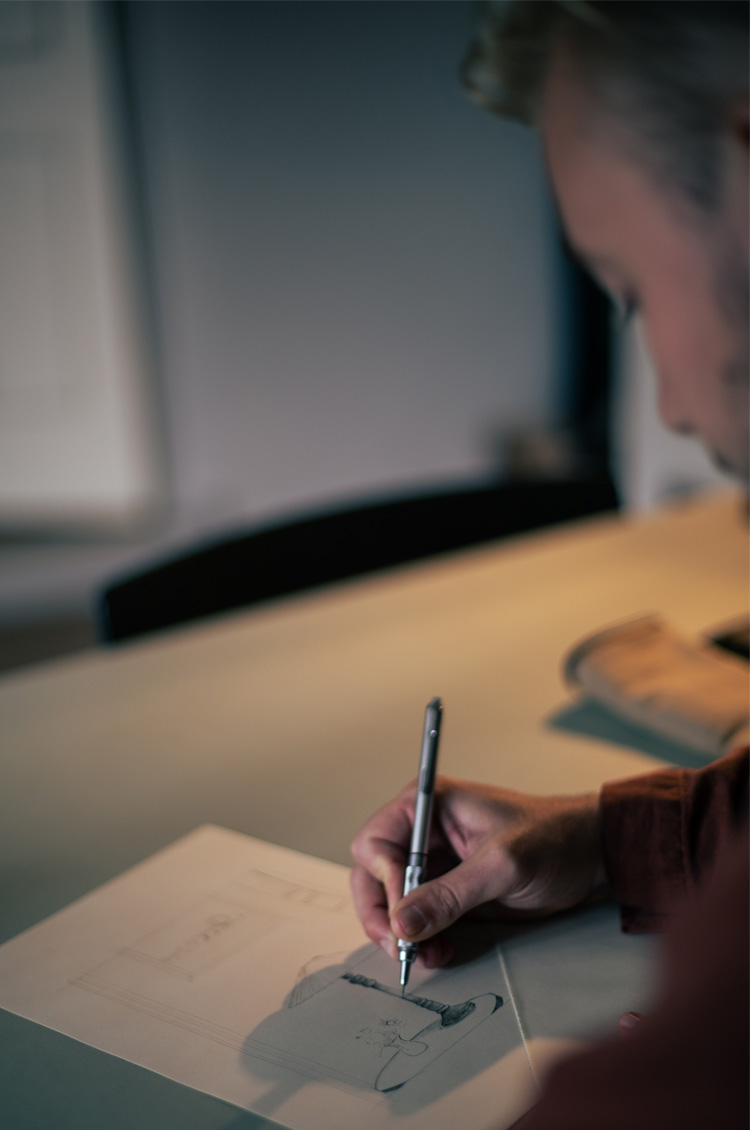 Your specialisation in printmaking is quite unique. How has this tactile and labour-intensive medium influenced your approach to creating illustrations?
I specialised in printmaking for a number of reasons. Partly because I wanted to learn as much as possible from lino, lithography, etching, screen printing and mono prints. But I also had a longing to be really hands on with the creation of my work. I enjoy the process of making and the visual element developed from this. I also really enjoyed the repetition of creating prints - having something really methodical to focus on helps me switch off!

Still to this day I prefer making work that way - there's no wrong way to create, so I guess it's just about pursuing what you enjoy? The world is so digitally focussed that it's nice to have a physical outlet to balance things out.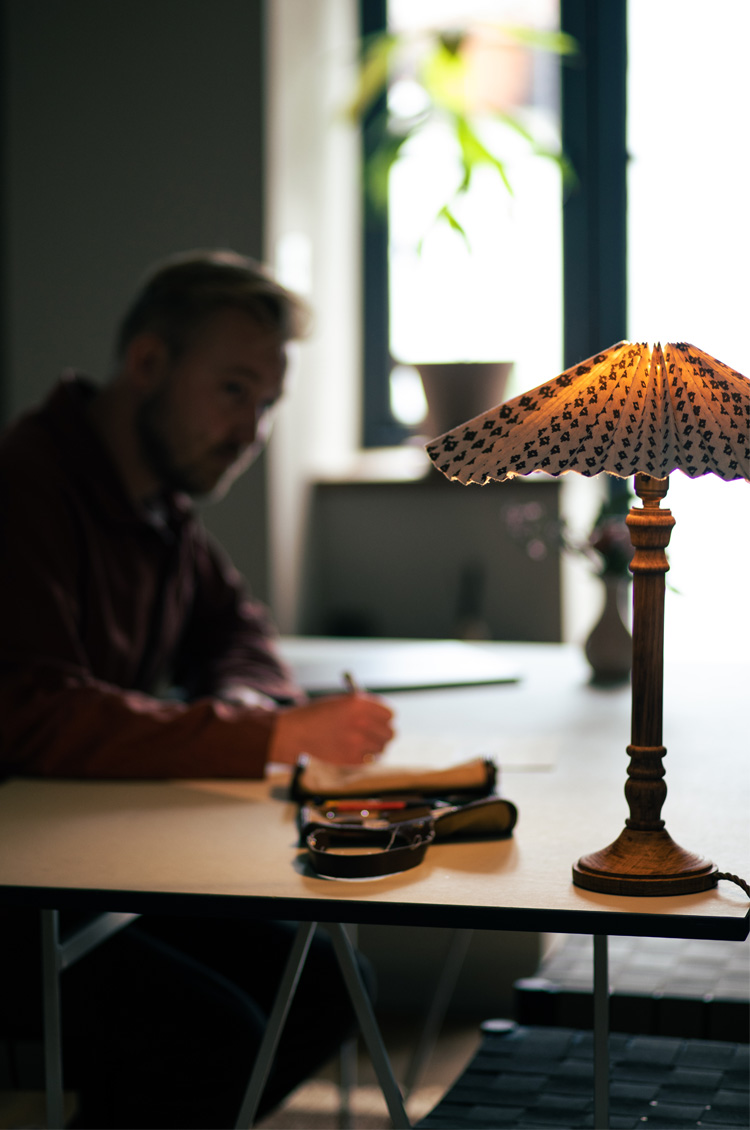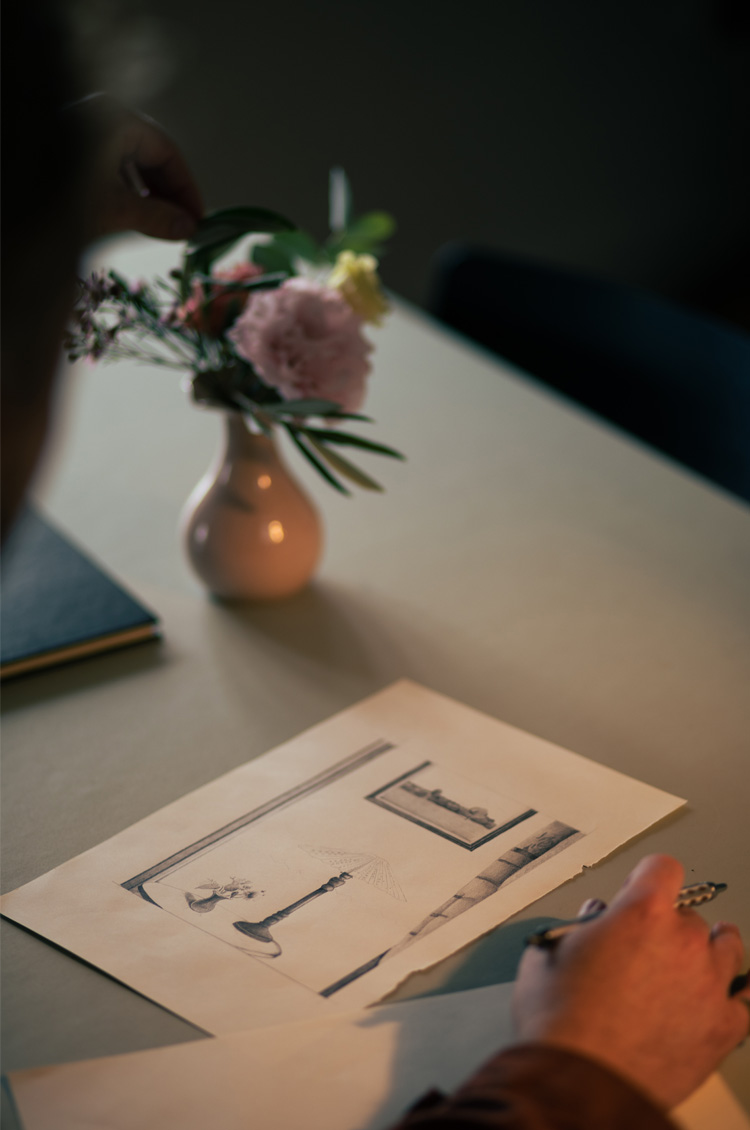 Your work balances both photography and illustration, how would you describe your style as an artist and how do the two mediums complement each other?

I would say my style tends to focus on the natural world but I approach everything in the same way – man-made or not, it always needs to make you feel something. Hopefully, it feels honest and never forced. It's for this reason, I think the two mediums genuinely complement each other, it's more about the outlook and theme rather than the process. 

Many of your illustrations focus on coastal areas and the connection with nature. Could you share some insights into the emotions and themes you aim to convey through your coastal artwork?

For me I get a lot from being connected with nature. The ever-changing seasons and gentle rhythm that you feel as the day goes by makes you appreciate each moment. I try to reflect the feeling that I get from being out in nature and create peaces that communicate a sense of peace, balance and reflection.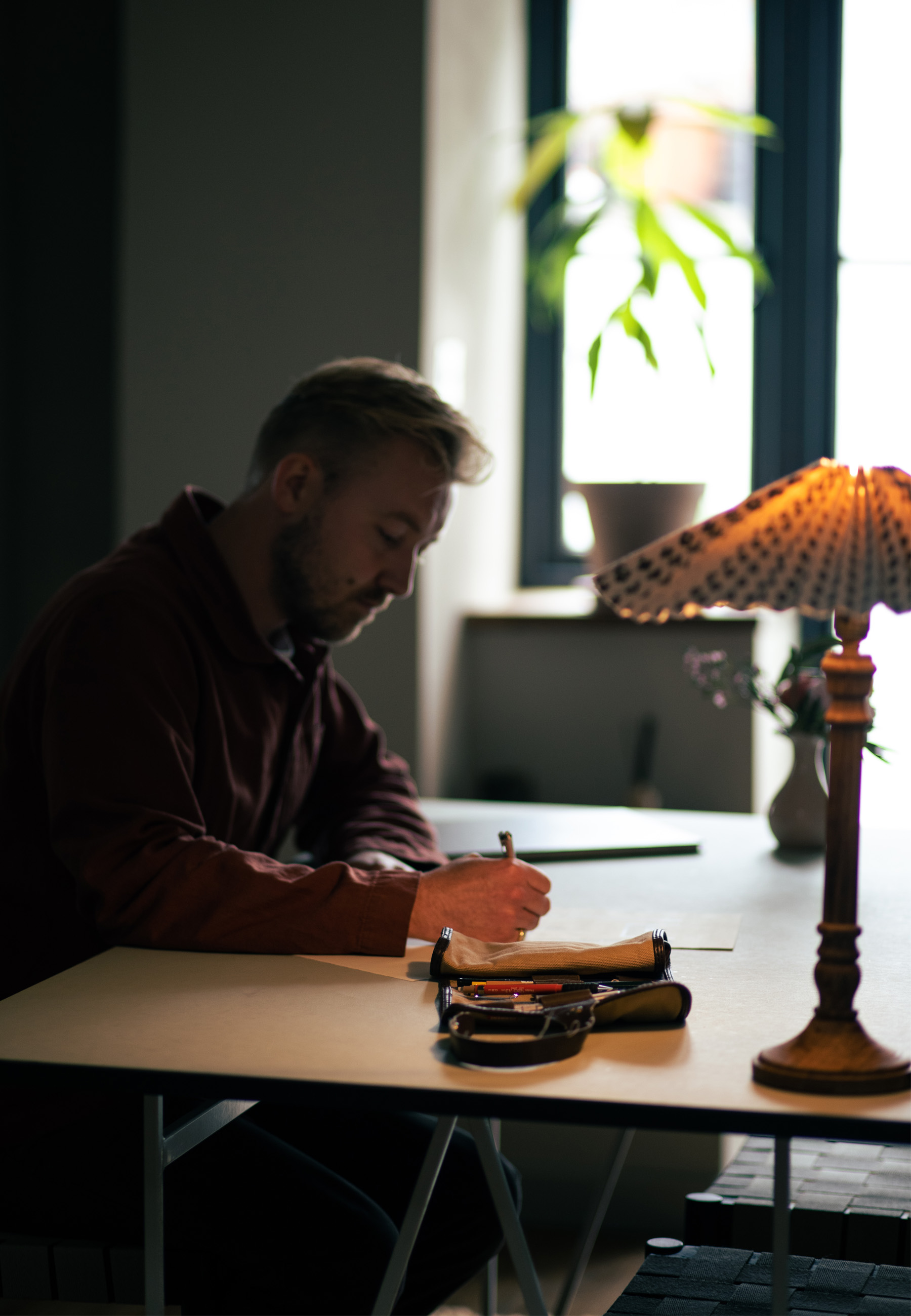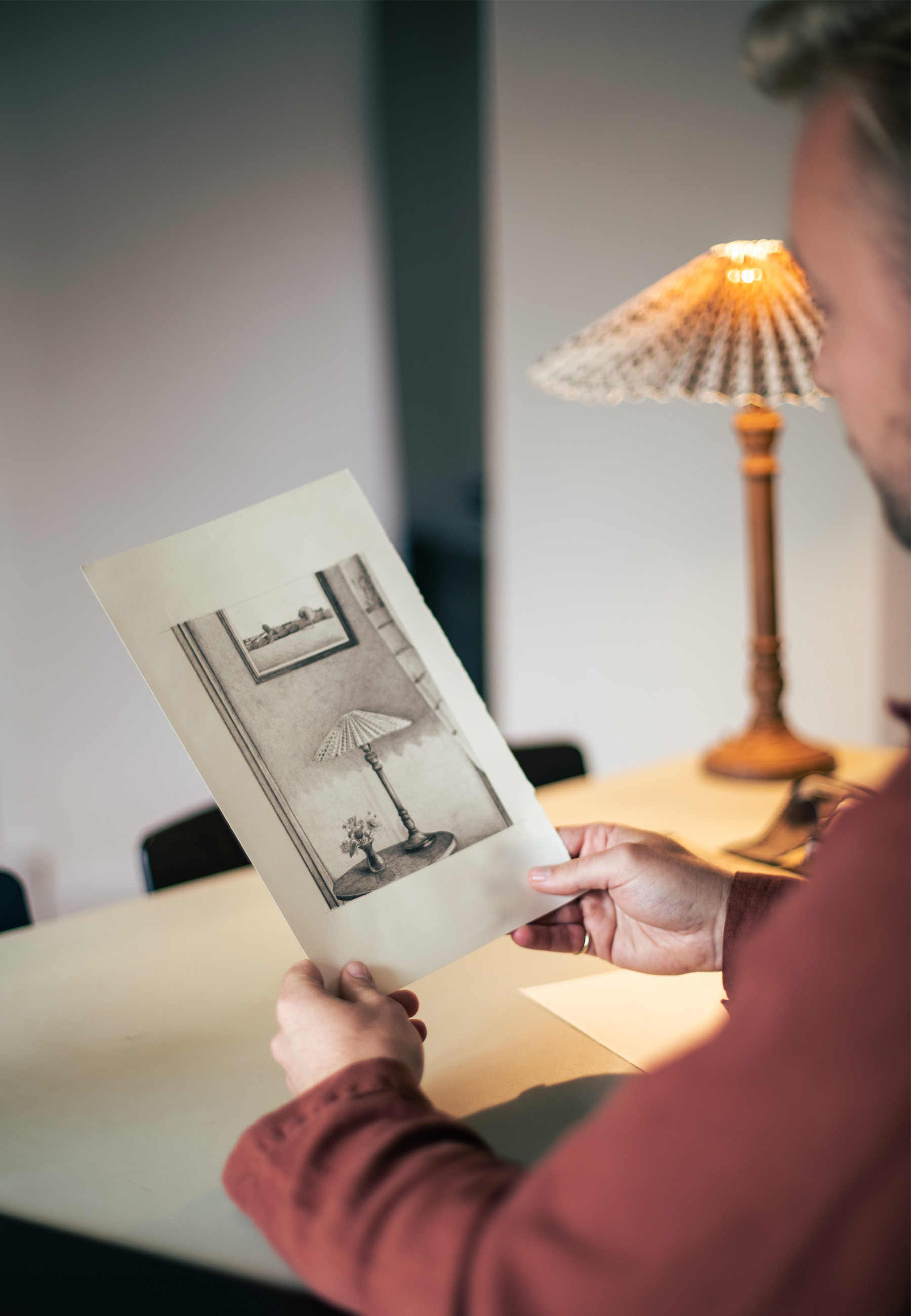 We've loved working with you on our new postcard. Can you tell us a bit about it and the idea behind it?
I've also really enjoyed working with you and it's always special to work with a brand I admire. After being given the brief I started with a few different mock drawings - some more simple, solely focusing on the lamp, others with more context in the scene. With this commission I felt like the design of the lamp and lampshade needed to be celebrated. It's made by hand so the hand drawn nature of my illustration felt especially complimentary.

Sam's wonderful illustration graces the front of our autumn postcard which we slip inside each and every parcel that we bundle up and send out into the world. An illustrated ode to the season in miniature that, we hope, might lift your soul as much as it does ours.

Our new Autumn Collection is available now