Seasonal Bakes with Pumpkin and Squash
25 Oct 2022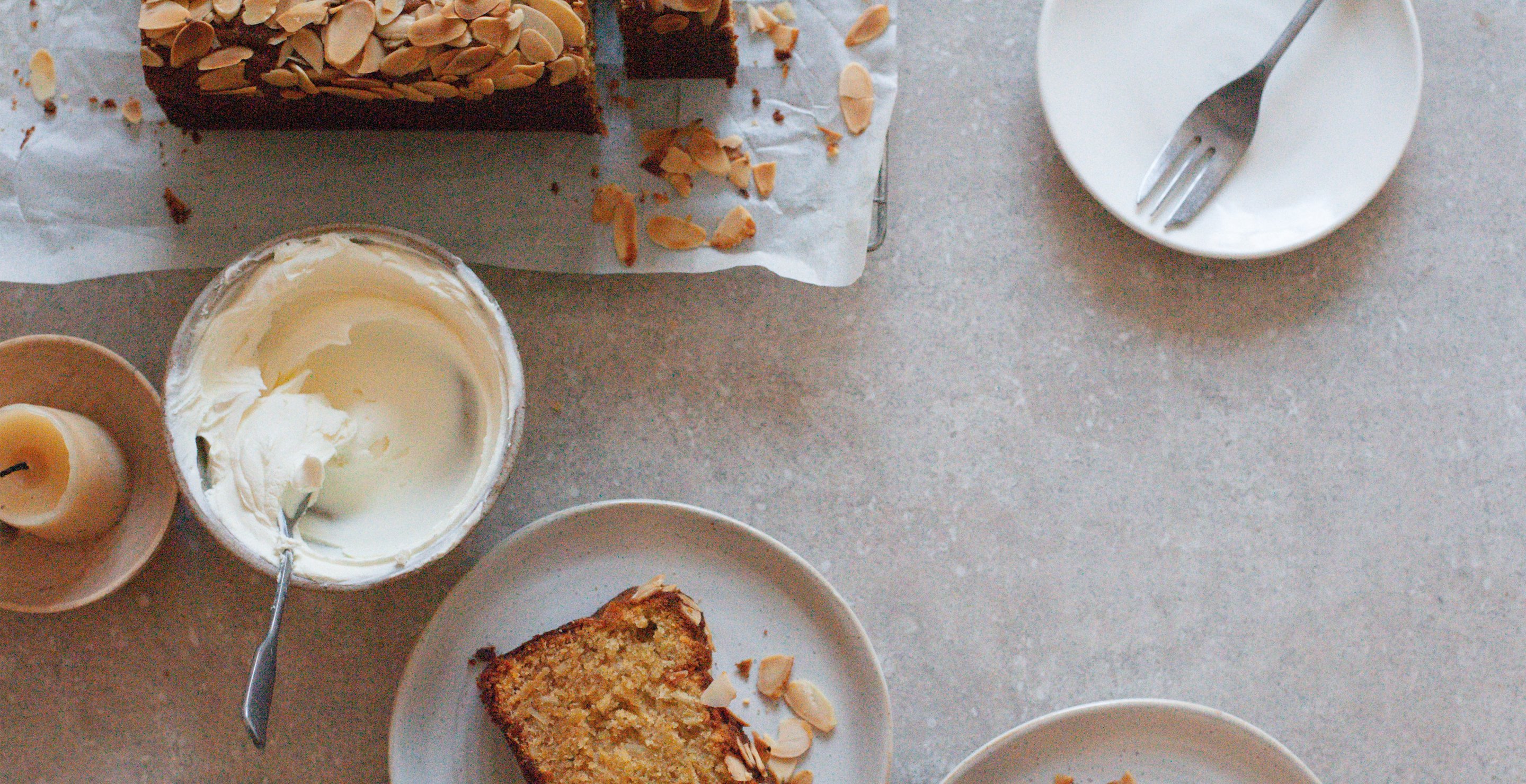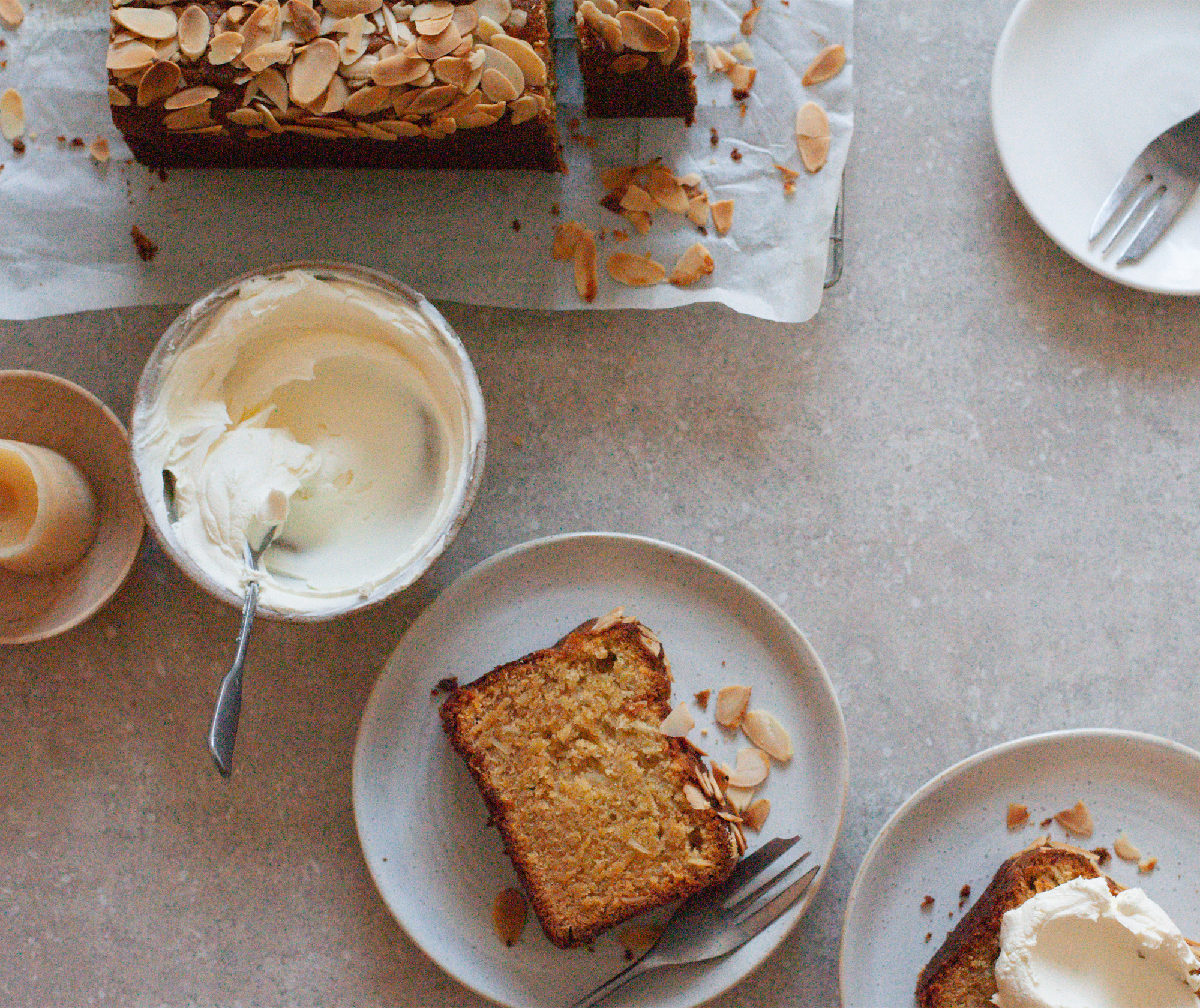 While our sweet tooth is most thankful for Halloween's (trick or) treating, it's rather nice to have a seasonal something to snack on that's of the savoury variety. Come forth then Flora Shedden with this month's instalment of recipes, ripe for forthcoming halloween and Bonfire Night.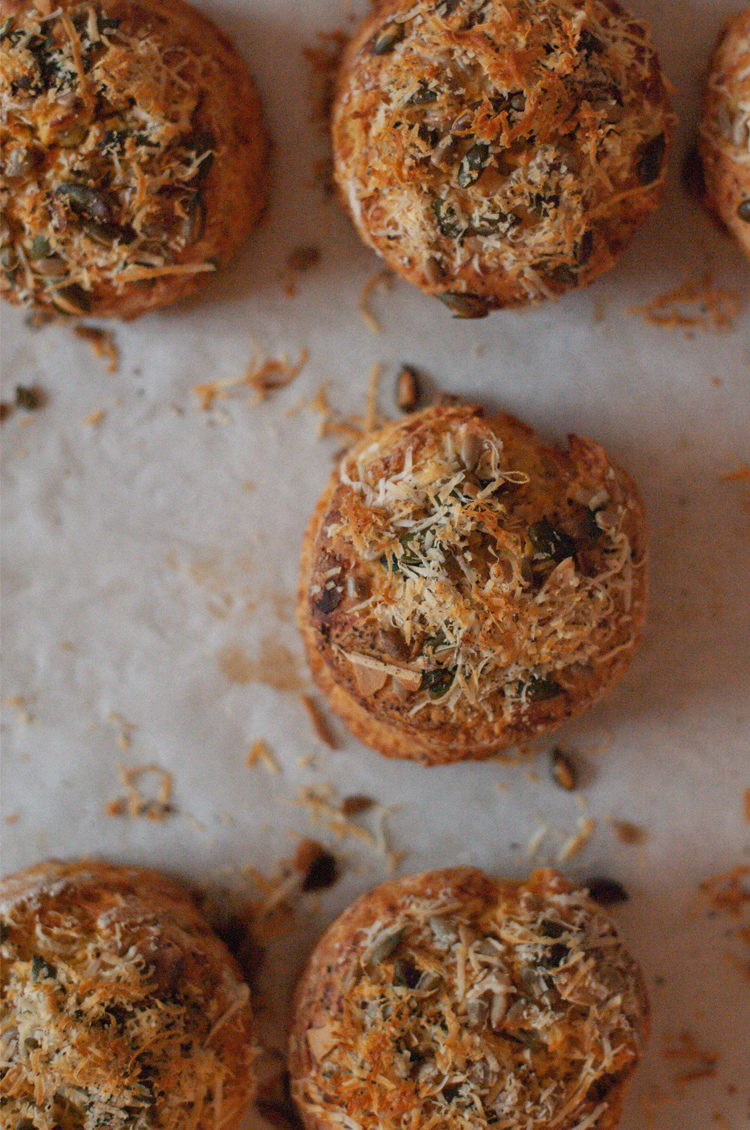 Pumpkin and Parmesan Scones

Makes 6-8 scones
Ingredients

200g pumpkin, peeled and deseeded
Olive oil
50g whole milk, plus extra for topping
1 egg
300g self raising flour
1 tsp baking powder
1/2 tsp paprika
1 tsp salt
1/2 tsp cracked black pepper
50g unsalted butter, cold
75g parmesan, plus extra for topping
50g pumpkin or mixed seeds, plus extra for topping
Method

1. Preheat the oven to 200 degrees.
2. Cut the pumpkin into small cubes roughly 1cm in size. Drizzle with a little oil and roast in the oven for 20 minutes or until soft and only just beginning to colour. Set aside to cool for 10-15 minutes.
3. In a bowl add the flour, baking powder, paprika, salt and pepper. Mix well. Coarsely grate the cold butter into the bowl and rub everything together with your hands until the mix resembles breadcrumbs.
4. Coarsely grate the parmesan and add to the flour mix with the seeds. Stir well.
5. Use a hand blender to blitz together the cooled pumpkin, milk and egg. Once smooth add to the bowl and use a spatula to fold everything together until just combined.
6. Tip onto a lightly floured surface and shape into a round roughly 2-3cm deep. Use a round cutter to cut the scones out, flouring the cutter inbetween each one. Gently bring the excess dough back together until 2-3cm thick again and repeat the stamping out process. For the last lot of scraps you can roughly form a round by hand and bake this with the others (we always call this scone the runt and it's the chef's treat!)
7. Arrange the scones on a baking tray lined with greaseproof paper. Brush the top of each with some more milk then sprinkle over some seeds. Add a good amount of finely grated parmesan on top then finish with a crack of black pepper.
8. Bake in the oven for 15-20 minutes or until baked through and golden. Best eaten on the day they are baked but can be frozen uncooked and cooked from frozen at a later date. They will take roughly 5-10 minutes longer and are better cooked at 180C FAN when done from frozen.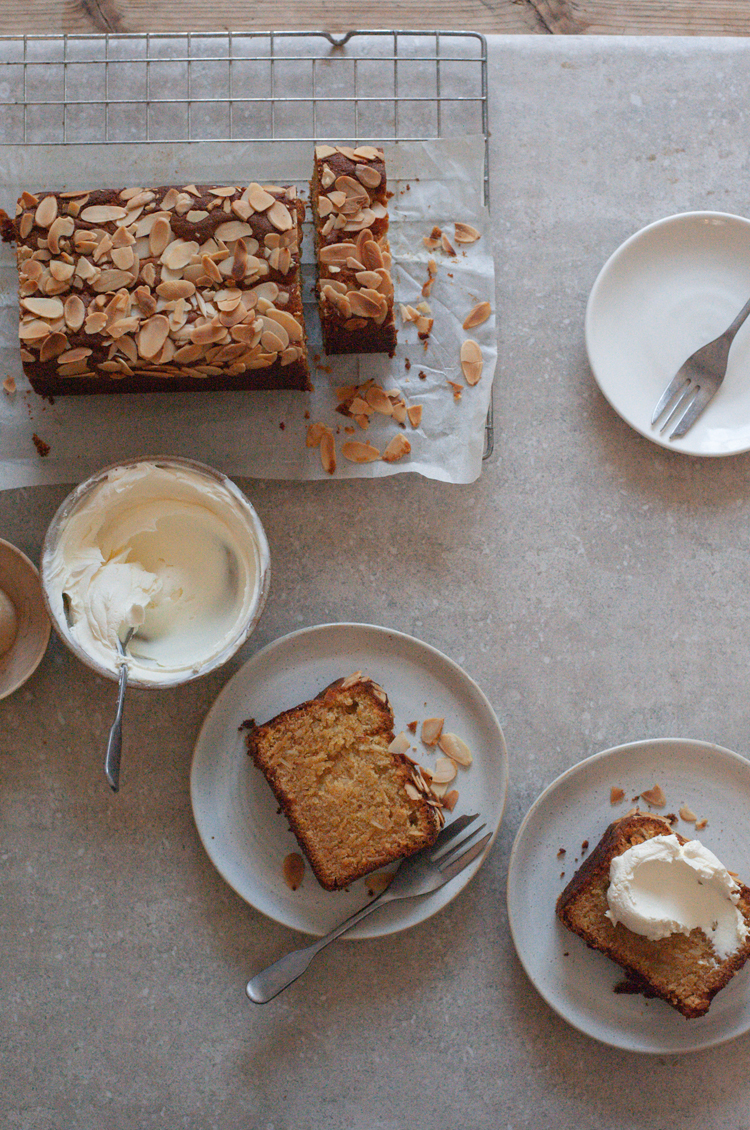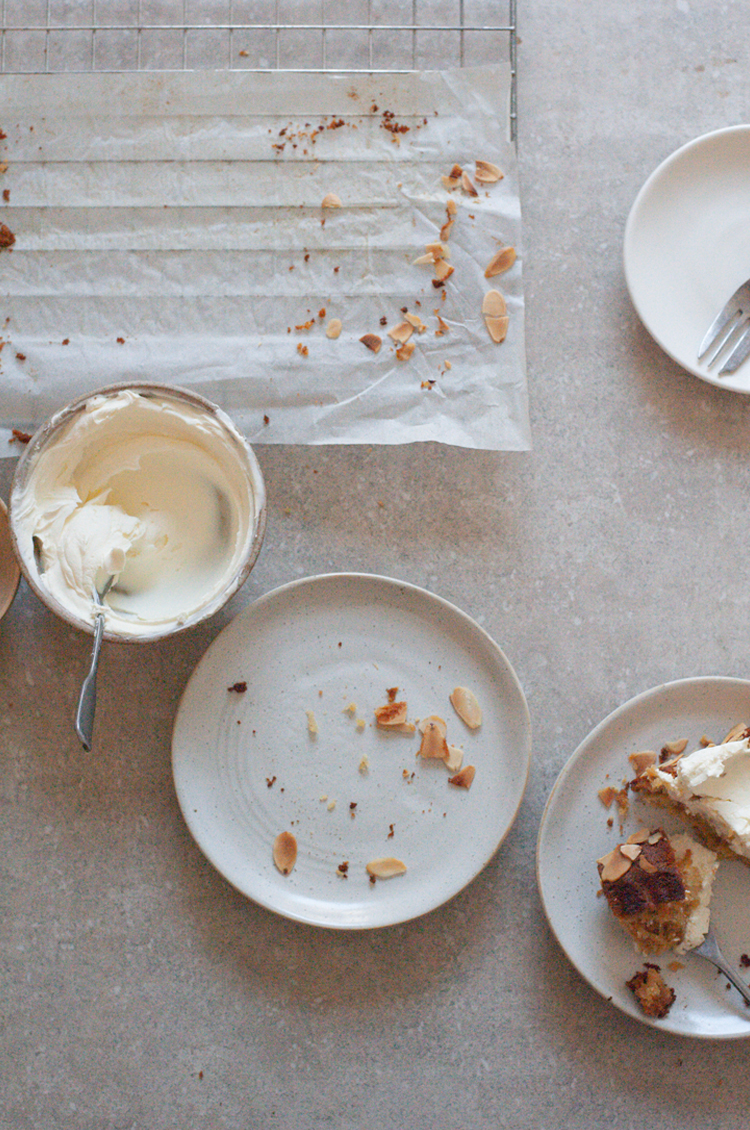 Squash and Honey Bake

Makes 1 loaf cake
Ingredients
150g butternut or any other variety of squash, peeled and deseeded
sunflower oil
225g caster sugar
200g softened unsalted butter
75g honey
1/2 tsp baking powder
300g self raising flour
50g ground almonds
1 tsp mixed spice
zest of 1 lemon
75g flaked almonds, plus more for topping
2 eggs
Method
1. Grease and line a loaf tin that is roughly 12"x4"x3" or 2lbs.
Preheat the oven to 200C FAN.
2. Cut the squash into small 1cm cubes. Place on a roasting tray with a little oil and roast for 15 minutes or until softened and only just beginning to colour. Set aside to cool. Turn the oven down to 170C FAN.
3. In the bowl of a freestanding mixer weigh out the butter, sugar and honey. Beat together for 5 minutes or until light pale and fluffy. Add the baking powder, flour, ground almonds, spice, lemon and flaked almonds.
4. Mash the cooled squash with a fork then add the eggs and mix together - it doesn't have to be perfectly smooth. Add to the mixer.
5. Beat the cake mix for another few minutes or until everything is combined. Spoon into the prepared loaf tin. Top generously with flaked almonds then place in the oven for 50 mins or until a knife comes out the centre clean.
6. Serve with some creme fraiche and honey drizzled on top of you like. Will keep in an airtight container for up to 3 days.
P.S. Flora's latest cookbook, Supper: Recipes Worth Staying in For, is now available to order and we highly suggest that you do!