Spring 2022 – Meet The Makers
25 Feb 2022
Makers, of any kind, are a special variety of folk. Problem solvers, utility lovers, creatives to the core – label them as you please, they are the lifeblood of Rowen & Wren. So here, we celebrate but a smattering of the many nimble-fingered souls we're so privileged to work with to open a window into the world of our Spring 2022 collection.

From hand-embroidered tablecloths stitched by an all-female refuge in Egypt to sofas carved and upholstered here on UK soil in Derbyshire – these are the rather special human beings behind some rather special designs.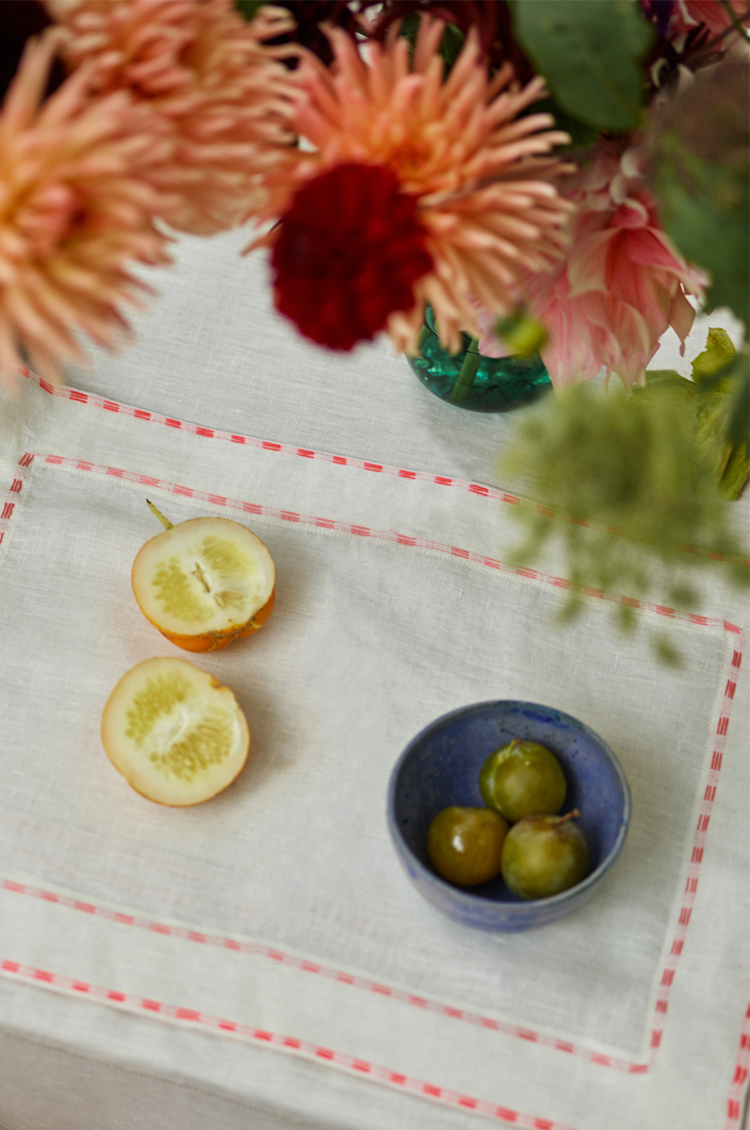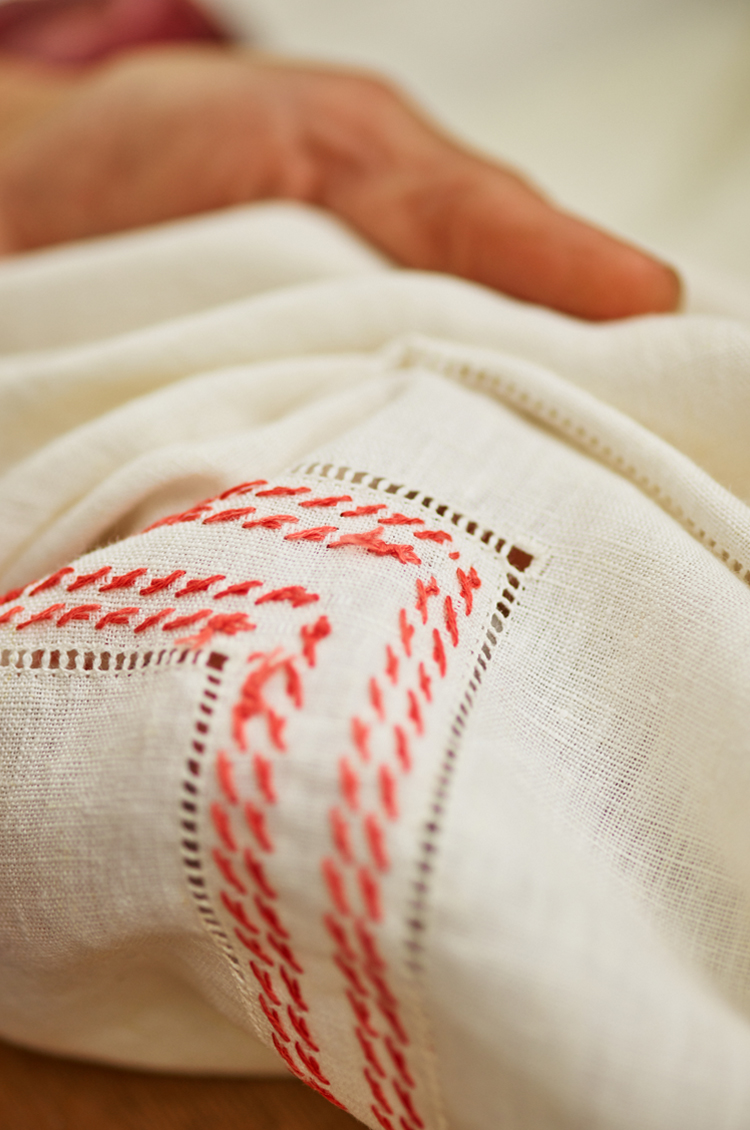 For the Love of Linens
Born out of an ambition to support underprivileged women to become financially independent, are the makers of our Zig Zag Linen Napkins and Hand Embroidered Placemats and Tablecloths. Based in a workshop in Egypt, this two-woman team set out to empower underprivileged and refugee women by teaching them embroidery techniques and offering flexibility to work from home to enable some financial stability. Now also the proud founders of an embroidery school, what we love about them (alongside all of the above) is that they aim to bring out the strengths of each woman they work with, and so every embroidered piece is truly unique.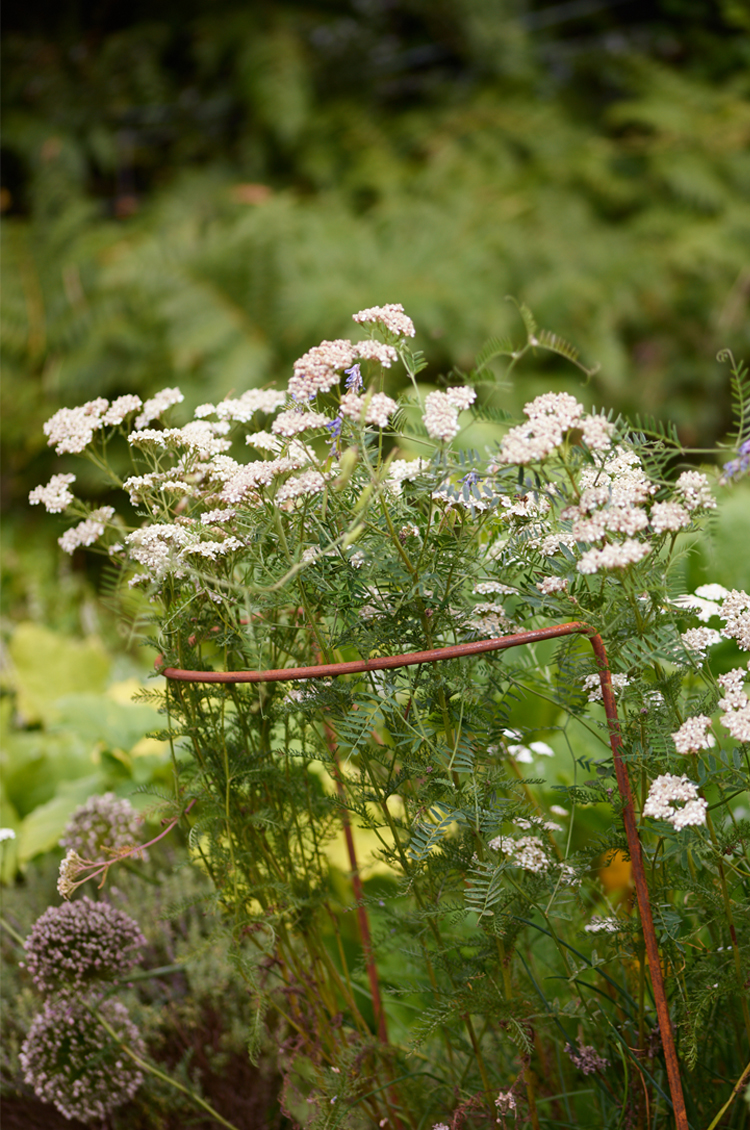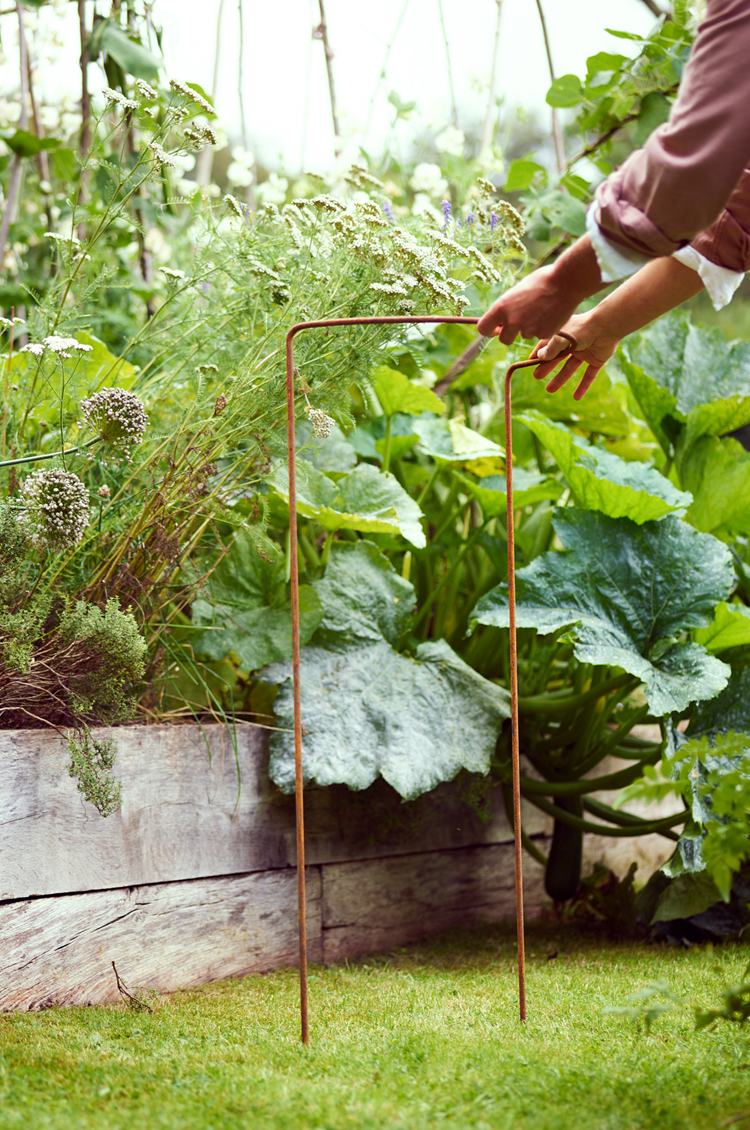 An Earthy Support
The importance of metalwork in one's garden is not to be underestimated. Whether taming or supporting, the metalwork suppliers of our Rusted Garden Border Supports and Hoops know a thing or two about marrying form and function. Based in the UK they work with highly skilled wireworkers to produce pieces that are as reliable as they are rather nice to look at. Each covered in a salt water solution for 6-8 weeks to give a rusted finish that only grows richer with time and use, they're utterly effortless to live with – something for which we're always grateful.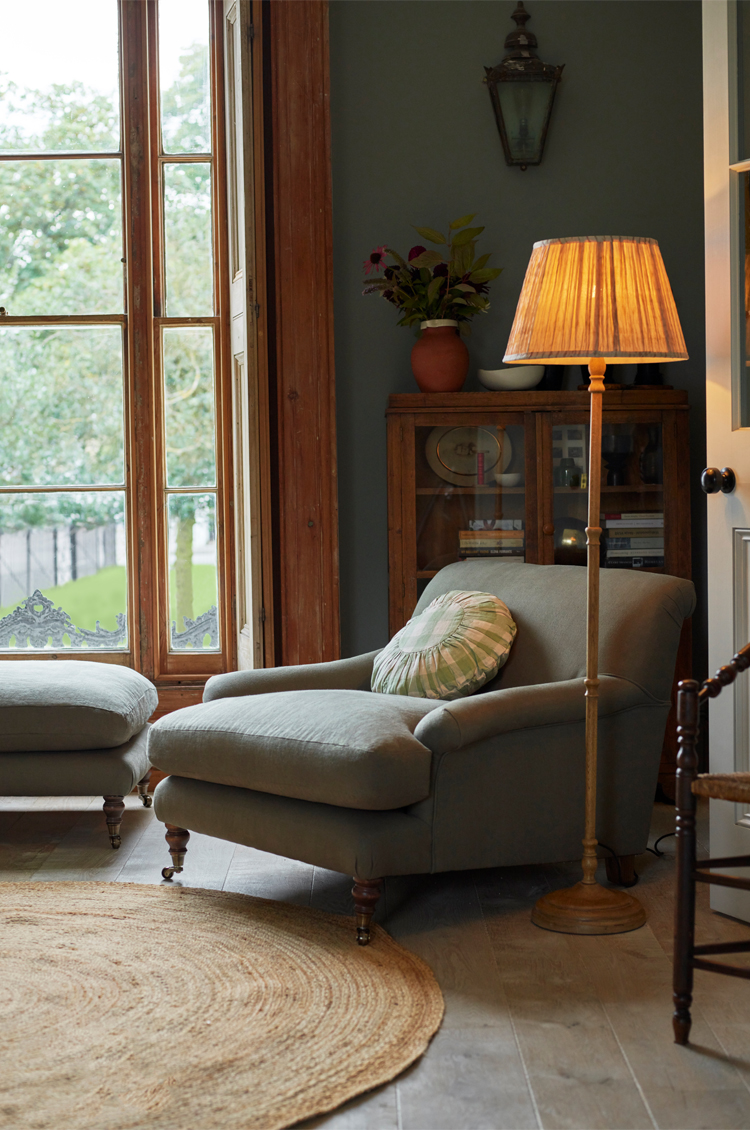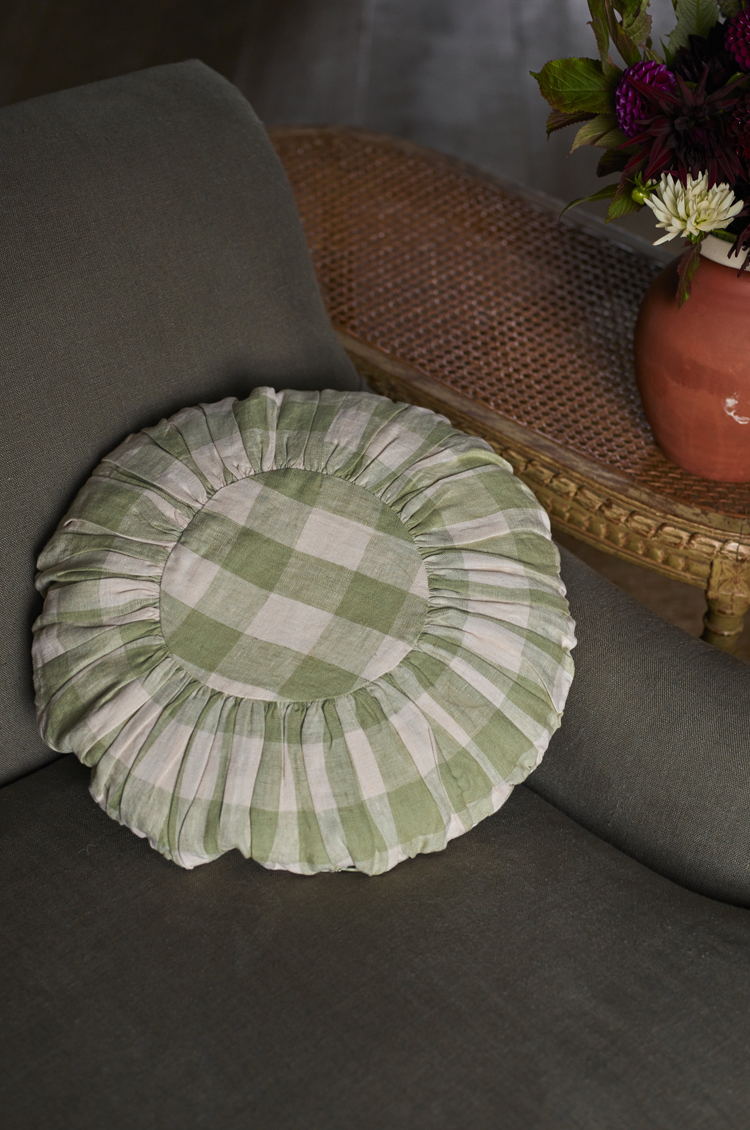 Purveyors Of The Perfect Seat
Having worked with this Derbyshire-based husband and wife duo for 8 years, we know their pursuit of quality is nothing sort of ferocious. For spring, it's their fair hands behind our new green velvet Elbert footstool and Finley armchair, not to mention our brand new Remy collection. From sourcing sustainable wood for the expertly crafted frames to ensuring no upholstered detail is spared, their team of British craftspeople go above and beyond to make sure you get it all 'with a cherry on top' (direct quote). You'll not find a more comfortable perch.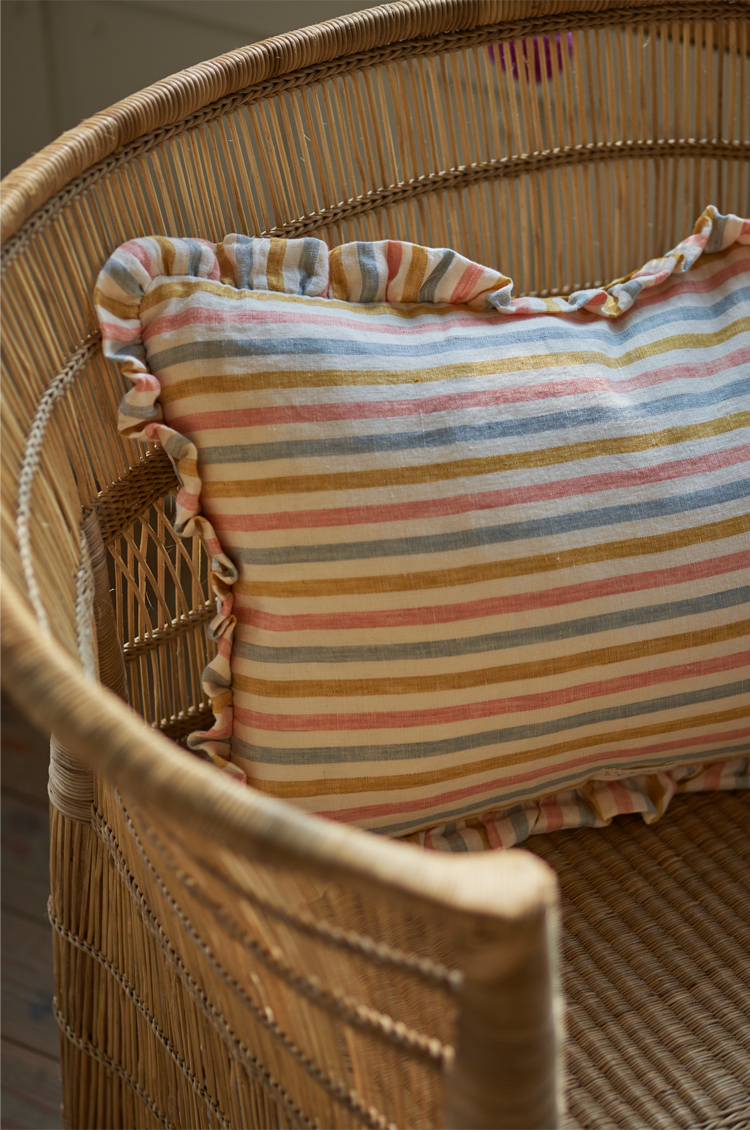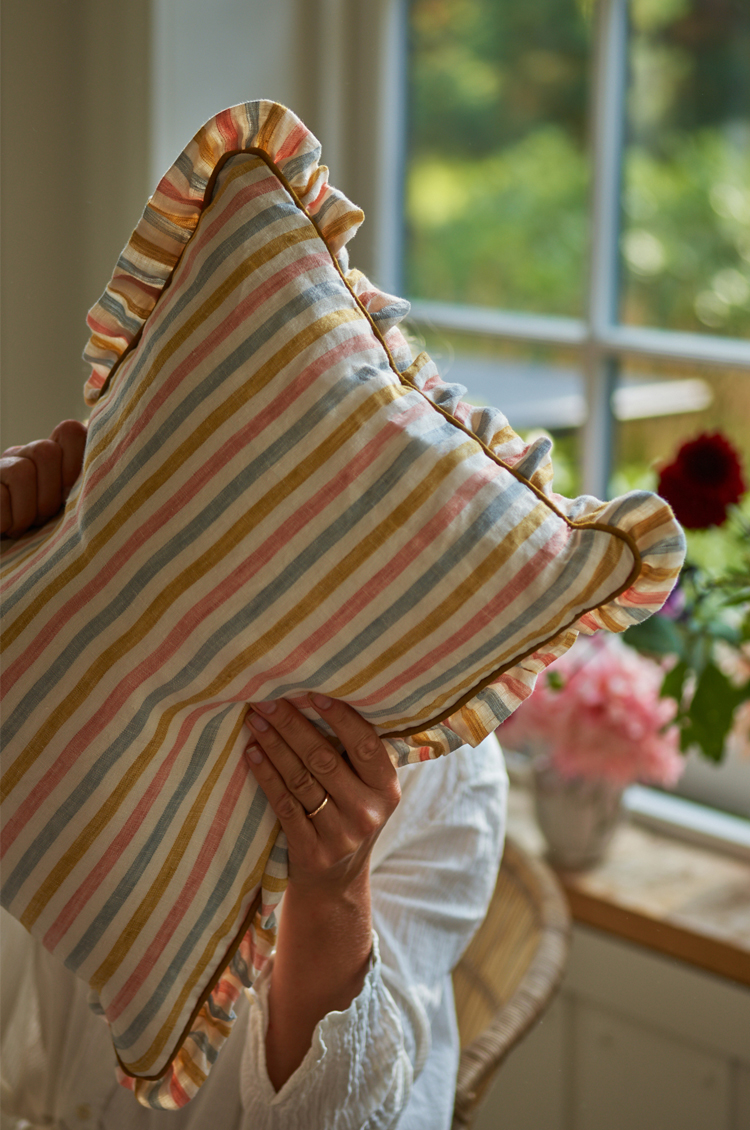 The Softest Touch
When it comes to home textiles, Projektityyny has created something special. With over a decade's worth of experience in fashion buying, founder Nora has a particularly excellent eye for quality, exaggerated by her Finnish roots, of course. Her quest to 'revolutionise sofa sitting' has manifested a portfolio of timeless designs that have an emphasis on texture and tactility. And so, from a small barn in West Dorset, the perfect finishing touches like our Sofia striped cushion and Orla Gingham cushion come to life.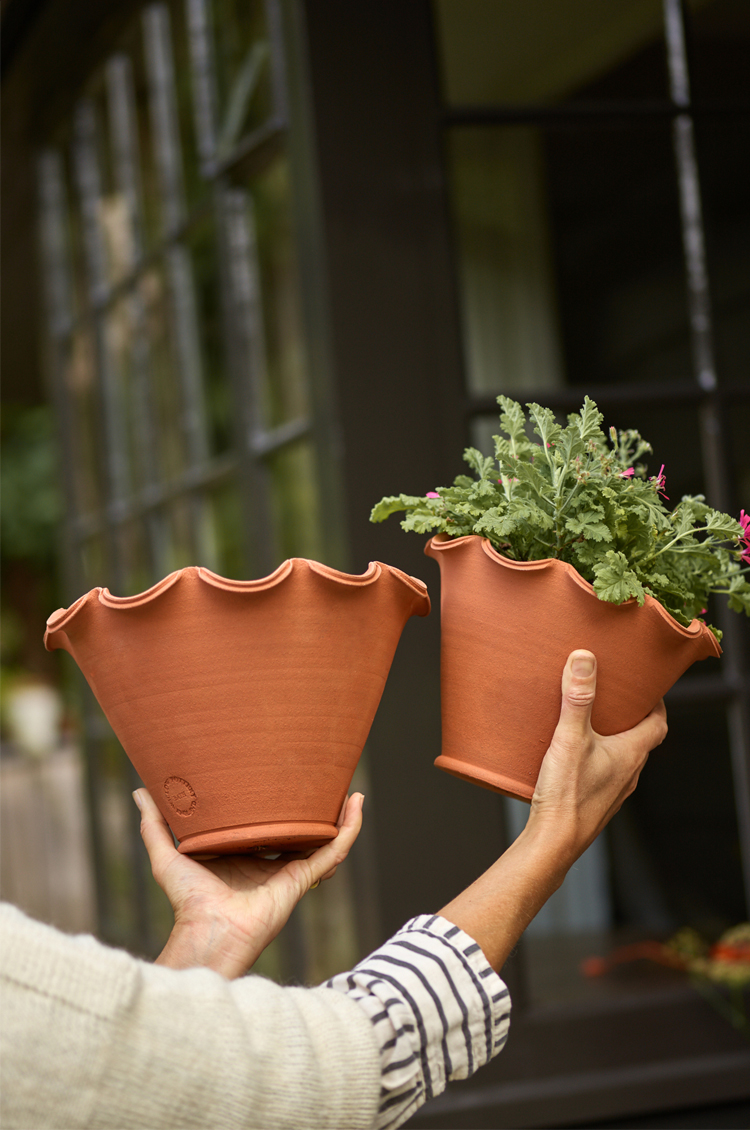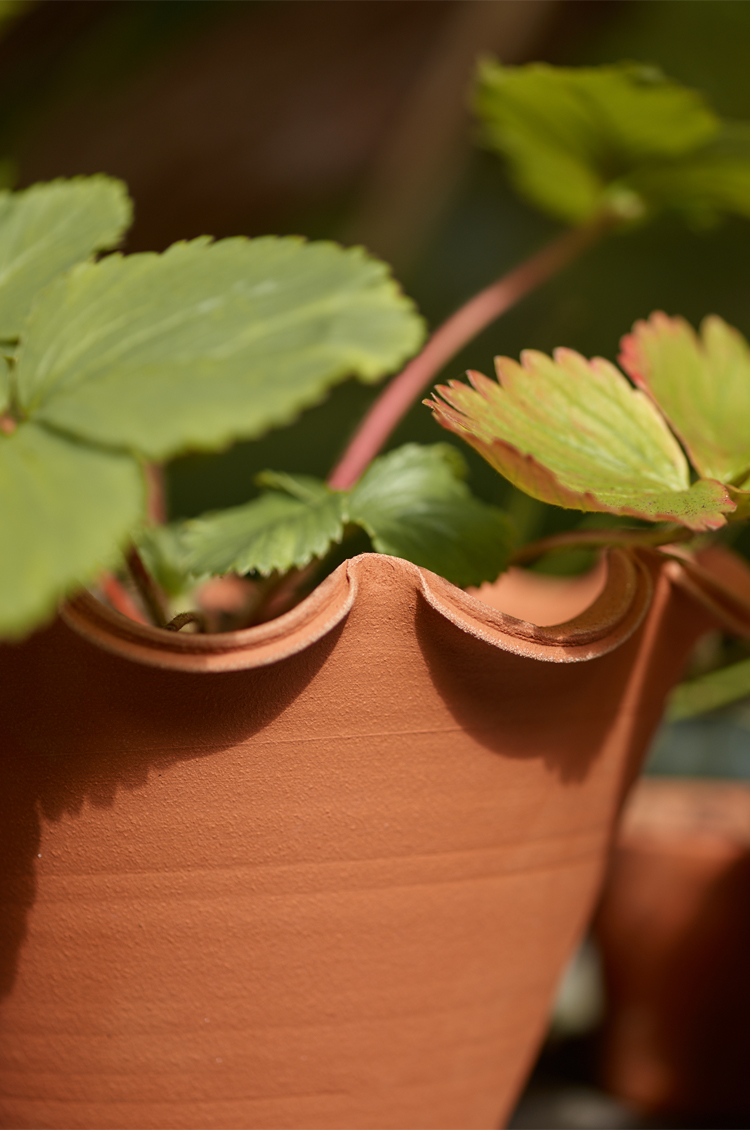 The Prettiest Of Pottery
Overlooking views of the Cotswolds, just outside of Bristol, resides one of our many highly skilled pottery specialists. With over 25 years of experience, their team create some of the finest terracotta pots in the land (in our humble opinion) used by some of the highest regarded garden designers in the UK. Responsible for the careful sculpting of our Eden Terracotta Pots, each is hand-thrown on the potter's wheel and individually decorated. But, what's especially special about them is their dedication to making sure each pot is as hard wearing as it is beautiful – a craft not to be underestimated.
Discover the wares of our band of specialist makers in our just-launched Spring collection…