The Art of Storytelling with The Venetian Pantry
19 Oct 2023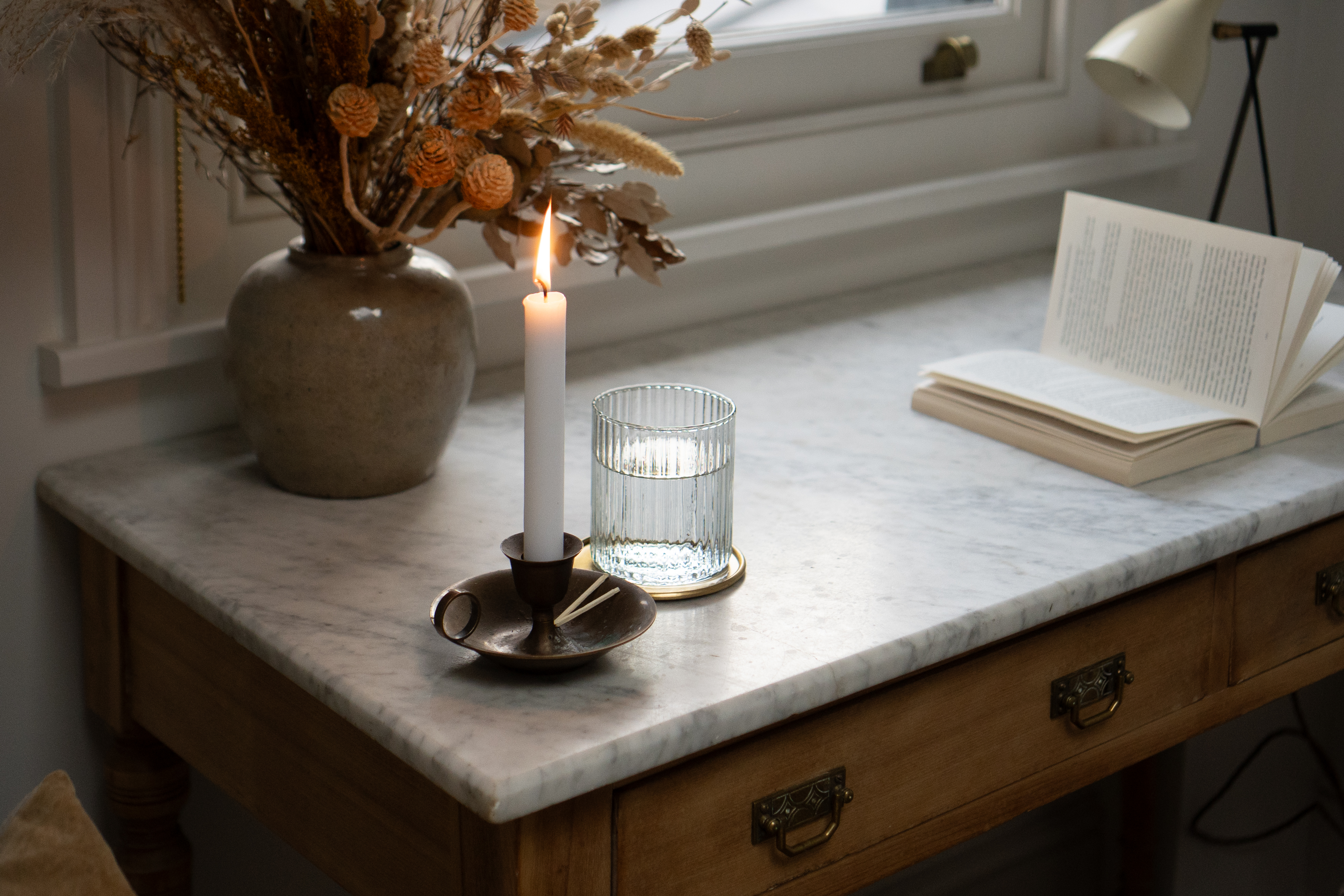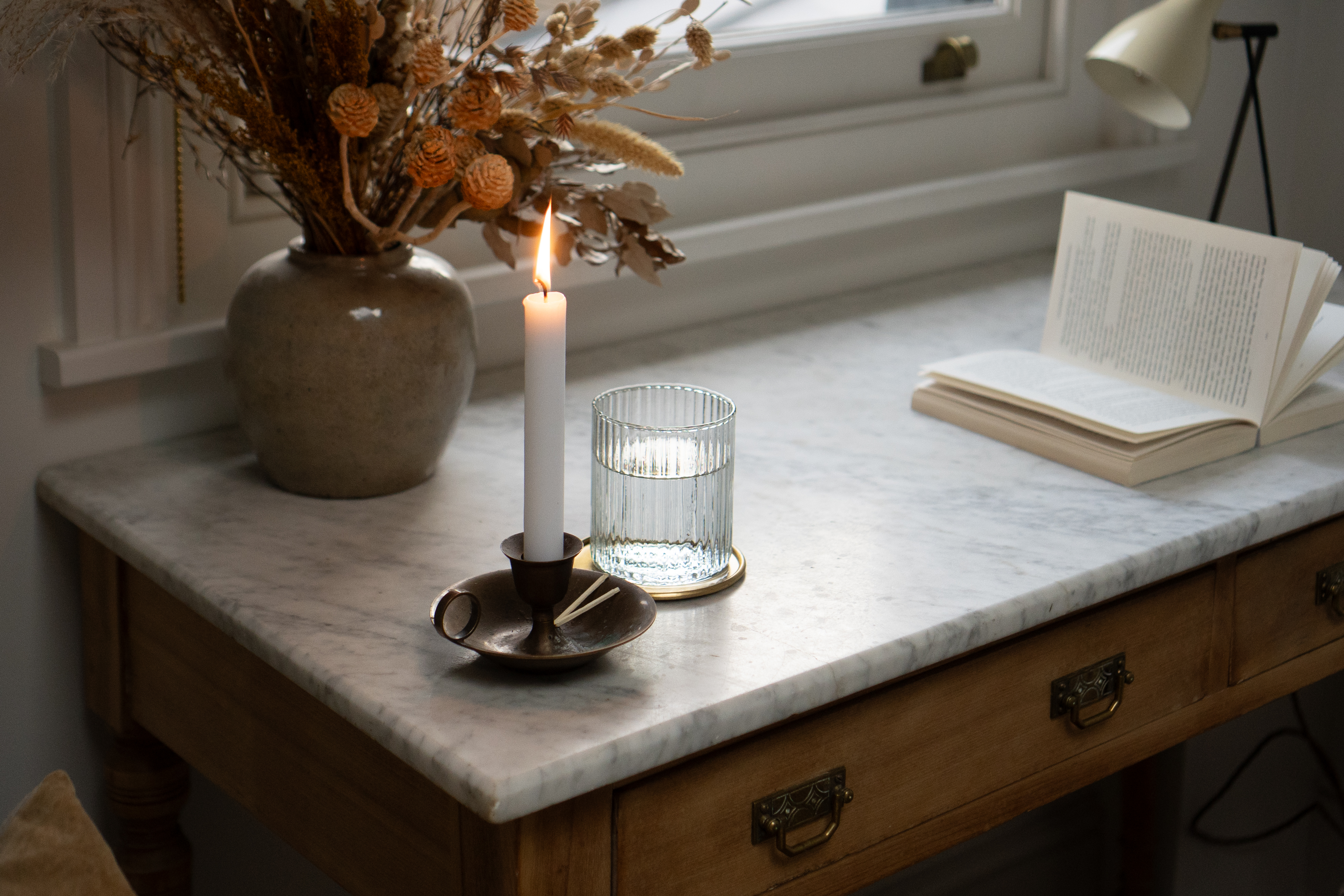 When graphic designer Martina Casonato was growing up in a medieval village amidst the vine-strewn Venetian countryside, slowly and by osmosis her surroundings fostered a love of weathered buildings grown more beautiful through time. 'It is only now that I fully realise what a deep impact my upbringing had on my aesthetic,' she reflects. 'The love for old things, gloriously crumbly buildings, layers of patina, rust and plaster. When we started renovating our home, I made a conscious effort to respect its Victorian roots, but adding a subtle Italian twist was inevitable. A home is, after all, the reflection of the people who inhabit it'.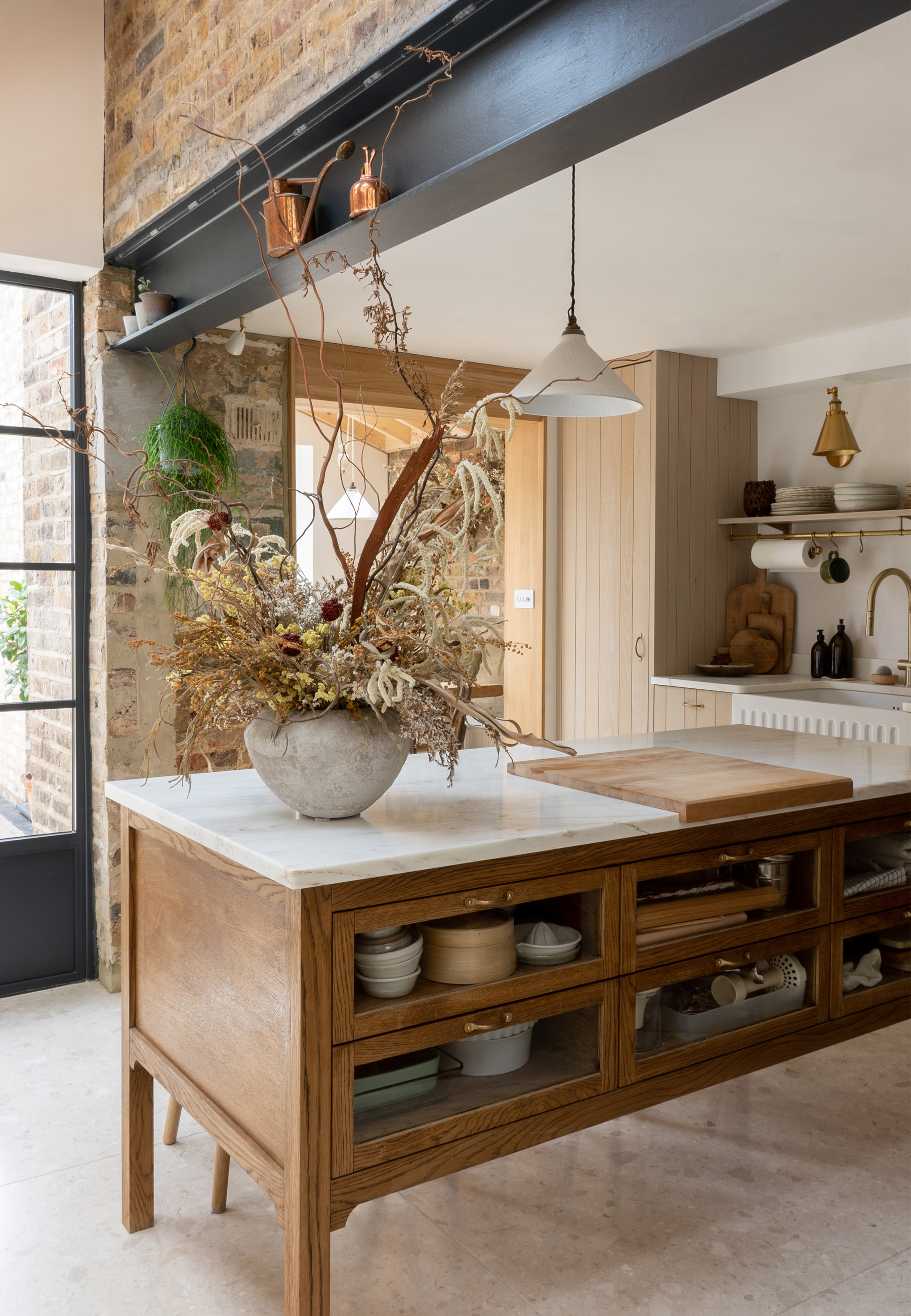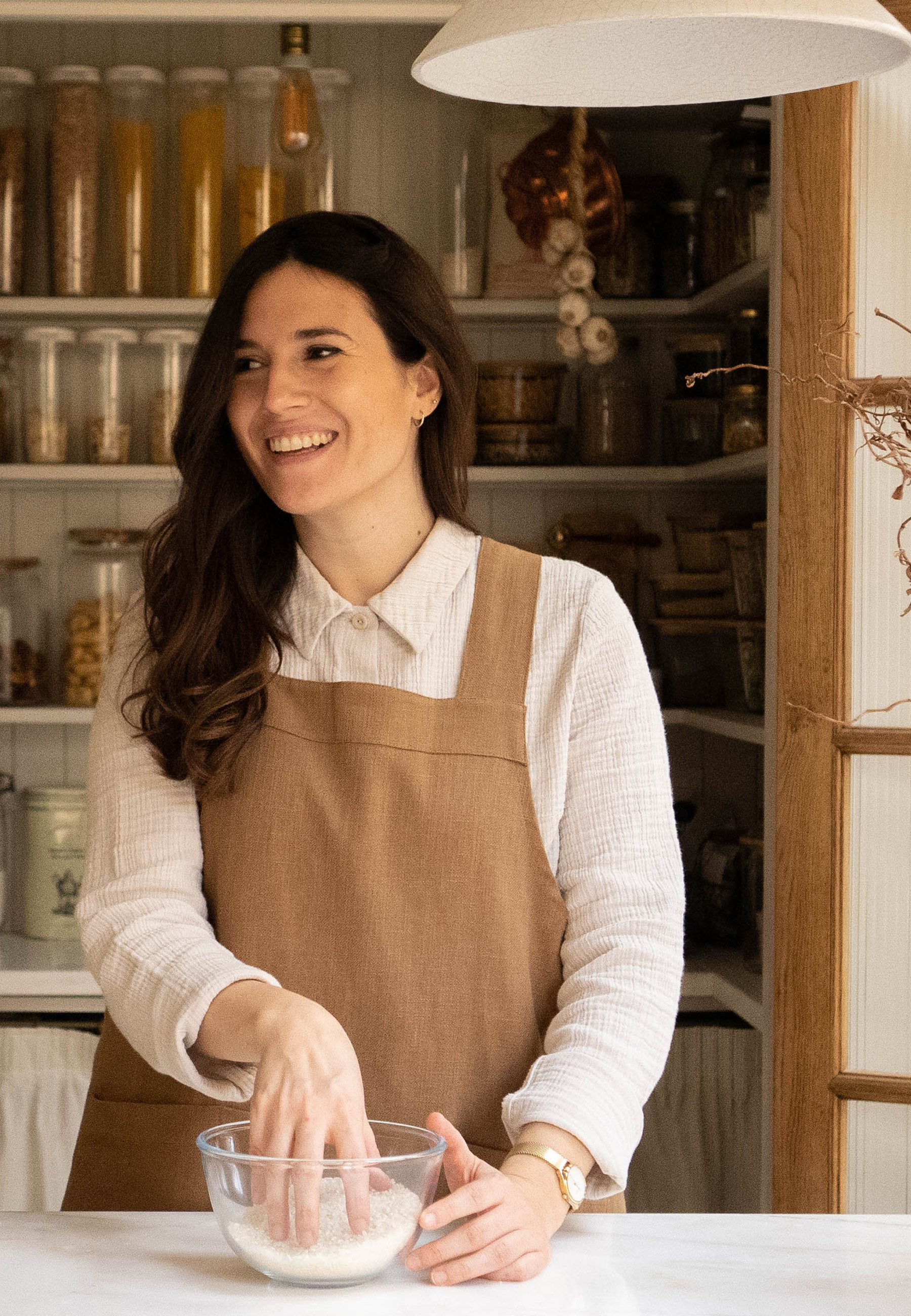 Indeed. And for Martina, known to her appreciative following as
@thevenetianpantry
, that home is a Victorian terrace in Stoke Newington which she, alongside her husband Joe, set about faithfully renovating in 2019, marrying a deep respect for its older bones with a nod towards Martina's own Venetian heritage and a fresh minimal aesthetic. She rationalises, 'I think my Italian sensibility shows in favouring natural materials like wood, brick, marble, terrazzo, limewash plaster and unlacquered brass – those that show the passing of time, that change, stain and tarnish. They tell the story of a life lived.' She adds, 'I often get asked if my kitchen marble countertops stain or are easy to maintain in mint conditions: they do, and they are not, but that's the beauty of marble. Instead of fussing over it, we choose to embrace it, like an Italian grandma would do in her kitchen.'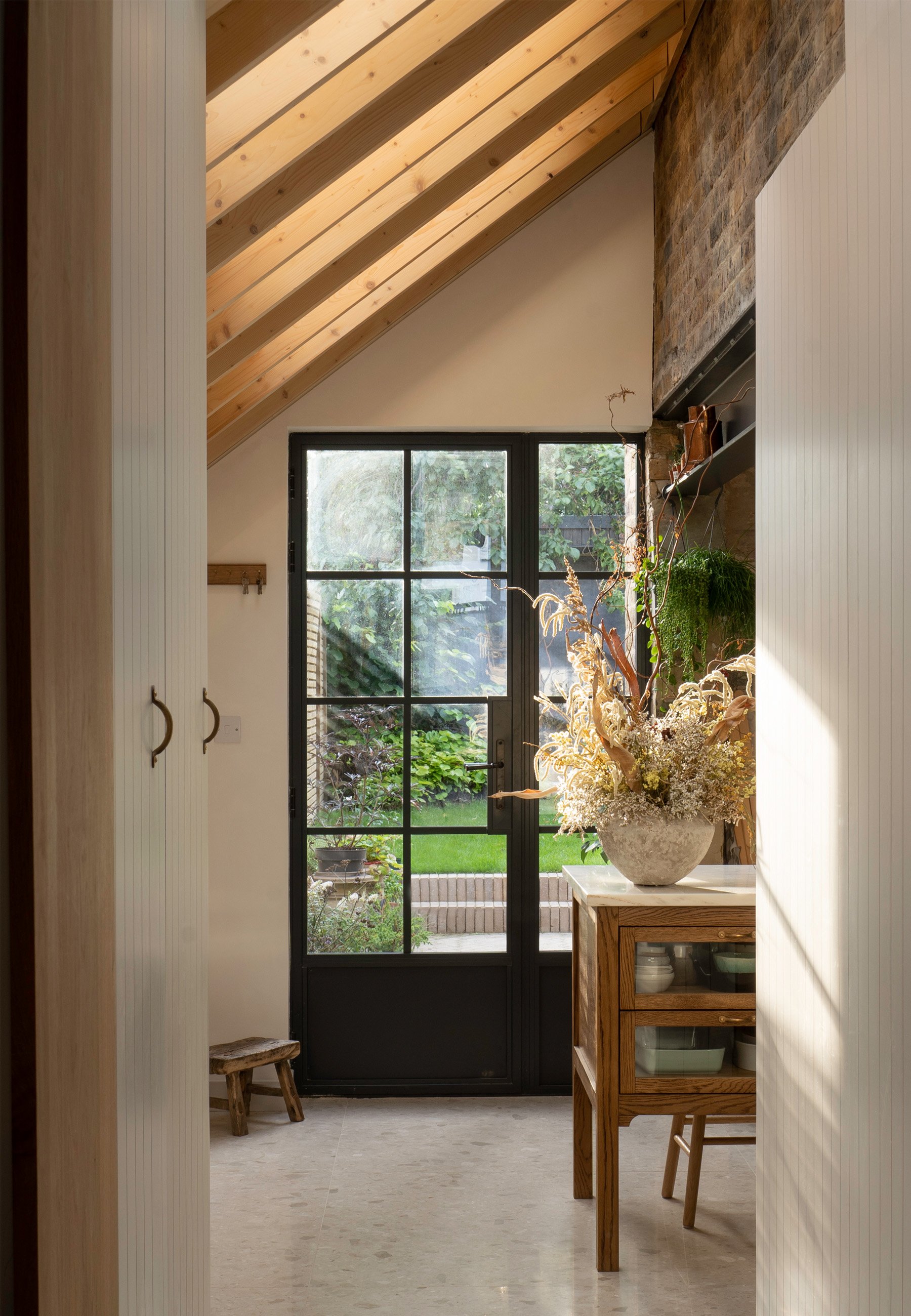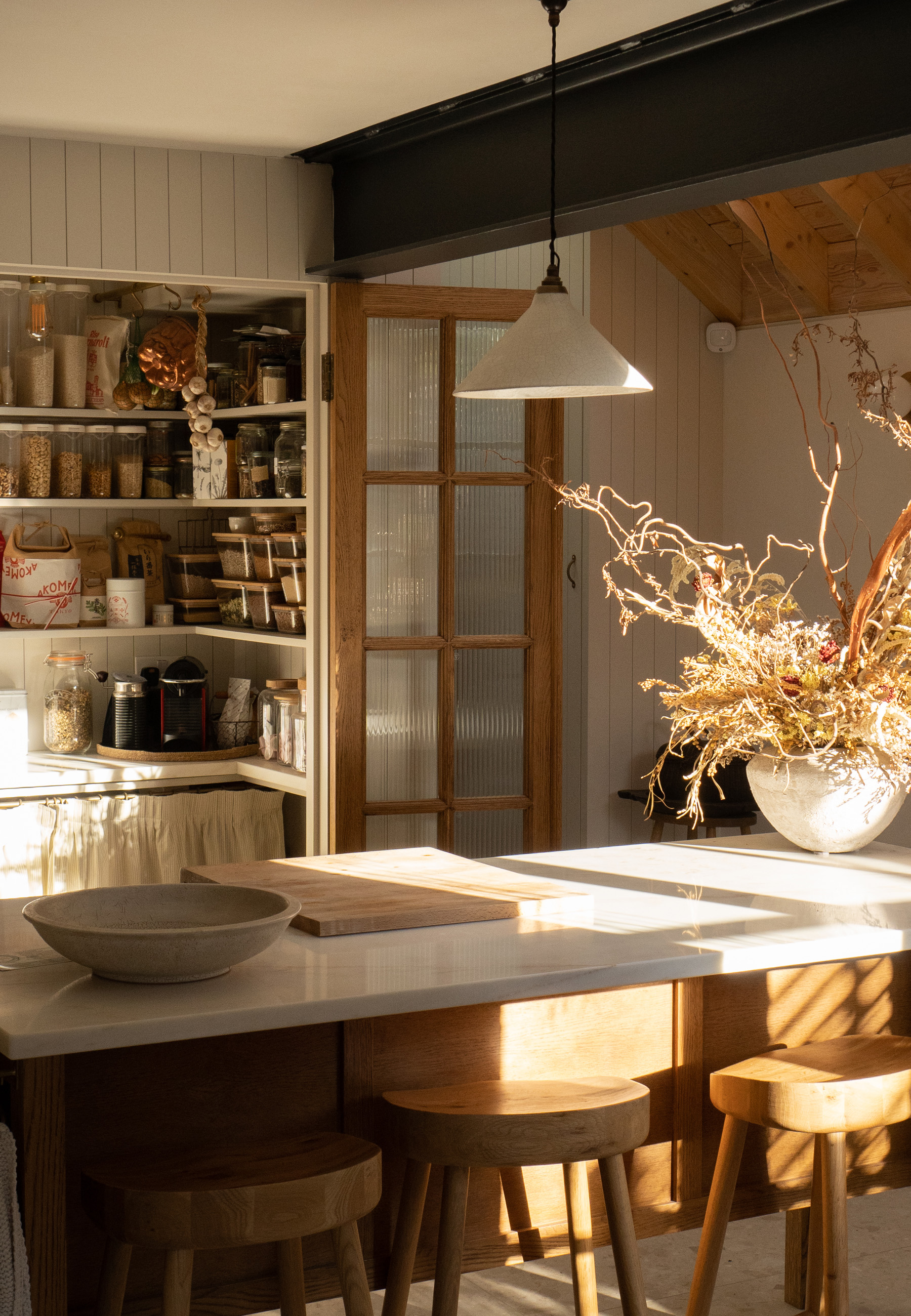 For Martina, that instinct to cleave to the stories woven into our homes is a galvanising force. When the pandemic struck, she and Joe had just moved into the house which was then 'refreshingly empty, with recently painted white walls, original pine floorboards, and most importantly, a huge lime tree at the back of the garden: the perfect blank canvas for us to imagine building a life together.' With an empty house upon which to stamp their own story and suddenly lots of time on their hands, Martina began to share that process through The Venetian Pantry, chiefly so that her friends and family could feel part of the narrative they were constructing amid those days of isolation. From there, as good stories do, it caught the imaginations of many with admirers of her Venetian-meets-Victorian home now following her every decorative move in their tens of thousands.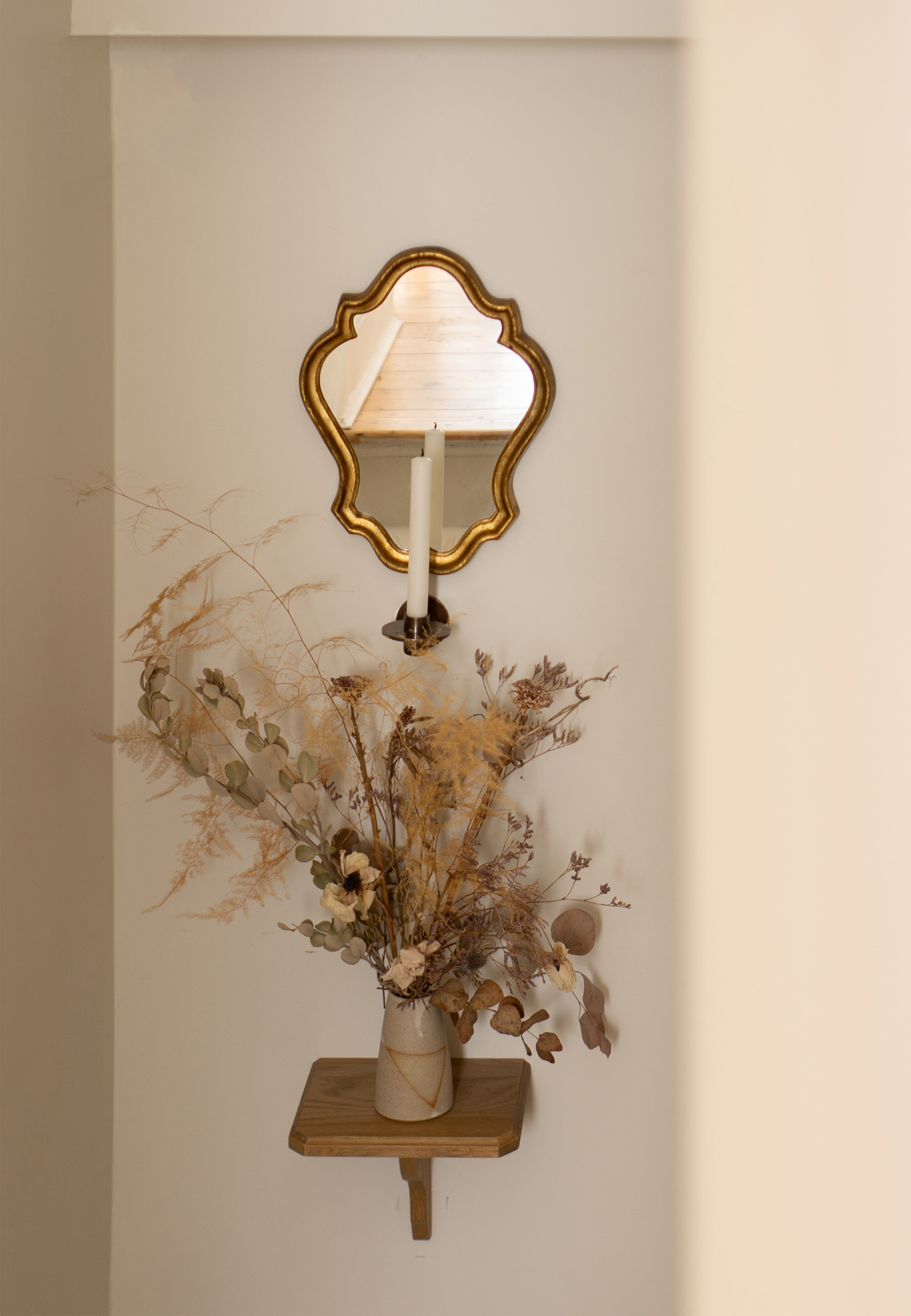 Aubrey Oak Shelf and Leyland Wall Candle Holder featured right.
From the beginning, Martina was unswerving in her conviction that the starting block should be the creation of the titular walk-in pantry she had always dreamt of. And, in keeping with her proclivity to storytelling, its character is richly drawn and multi-faceted. She explains, 'The aesthetic I was aiming for was a mix between an authentic Italian grandma's kitchen and some of the cool east London restaurants Joe and I love to go to. I use a mix of contemporary storage boxes and re-purposed old jars – I like the mismatch, it feels more lived-in and authentic and not too precious. The little curtain is functional to hide the unsightly mess, but it also adds some of that 'grandma charm'. As does the copper mould hanging from the pole – a cherished heirloom coming from my own late Grandma Lina's kitchen.'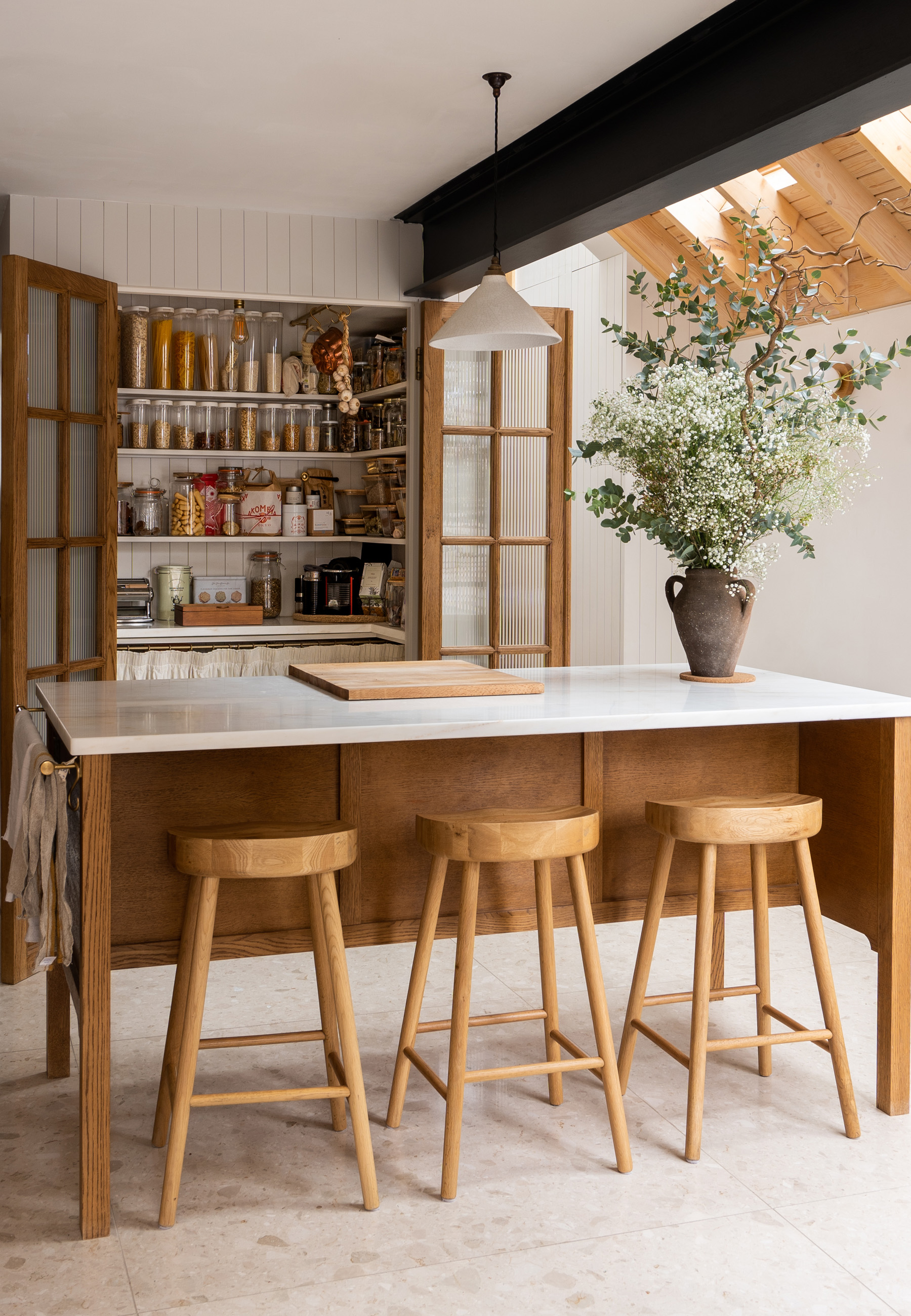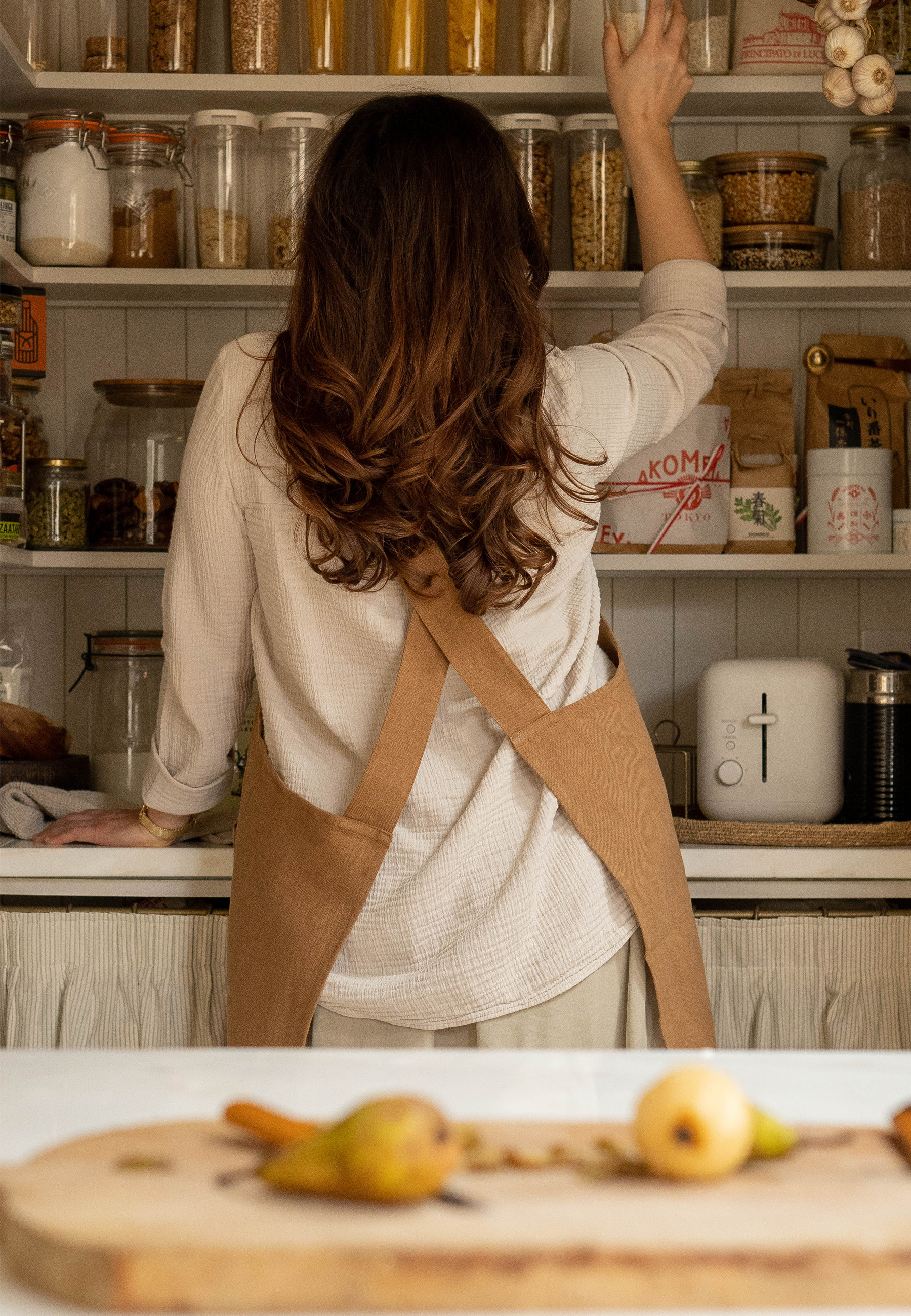 The inherent charm in Martina's home has deeper roots than aesthetics, although they are sublime; it lies in the way in which she honours the lives present and past that have used the spaces and pieces she adores. She explains, 'Mostly I like to surround myself with objects that have significance to us: family heirlooms, things collected over our travels that remind us of certain experiences. That is also why I love antiques so much: it's all about the lives they have lived before coming into our possession.' One such treasure is a reclaimed dining table, the top of which is made from architectural beams that are over 100 years old, the result a 'rich, uneven texture that I adore.'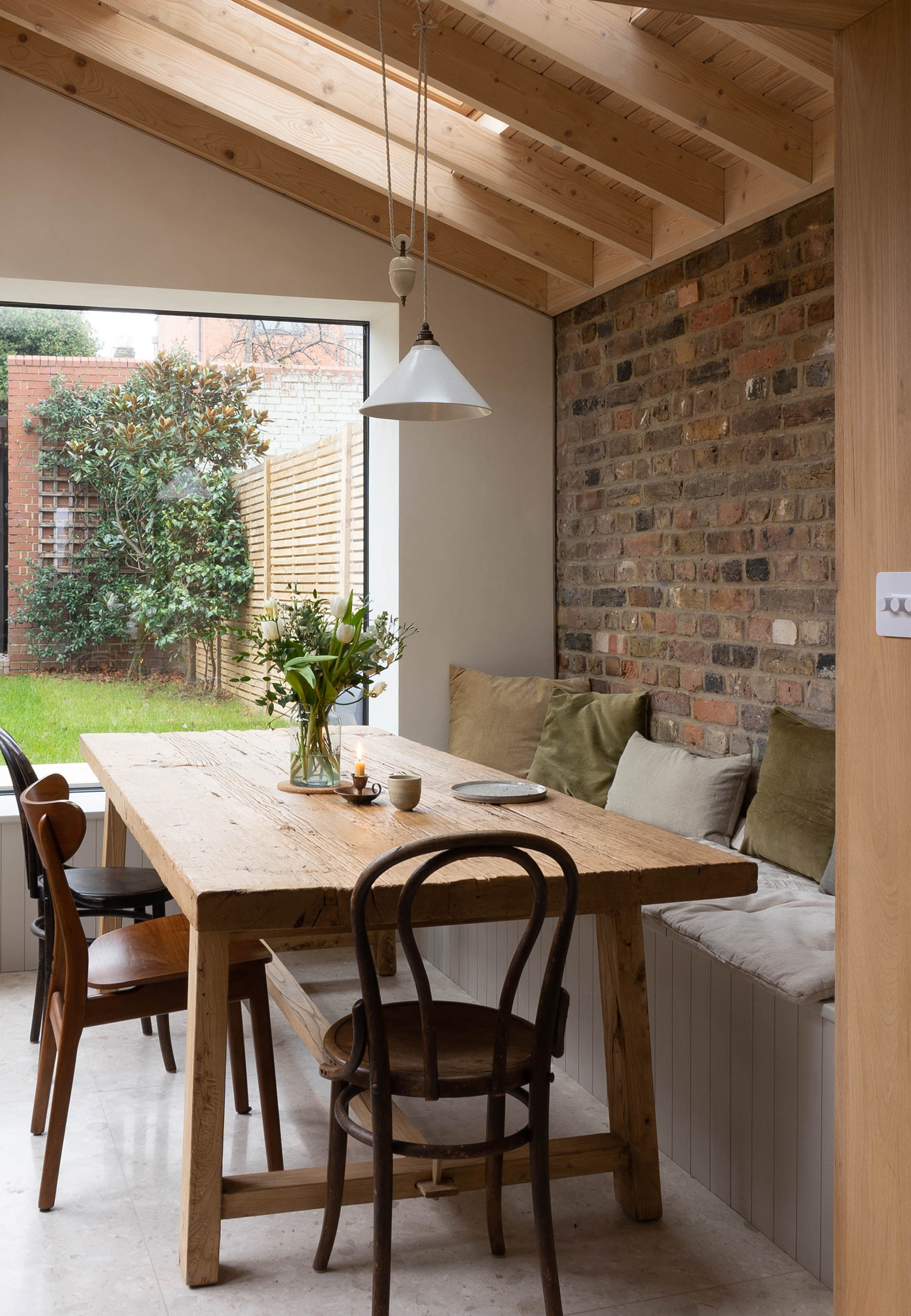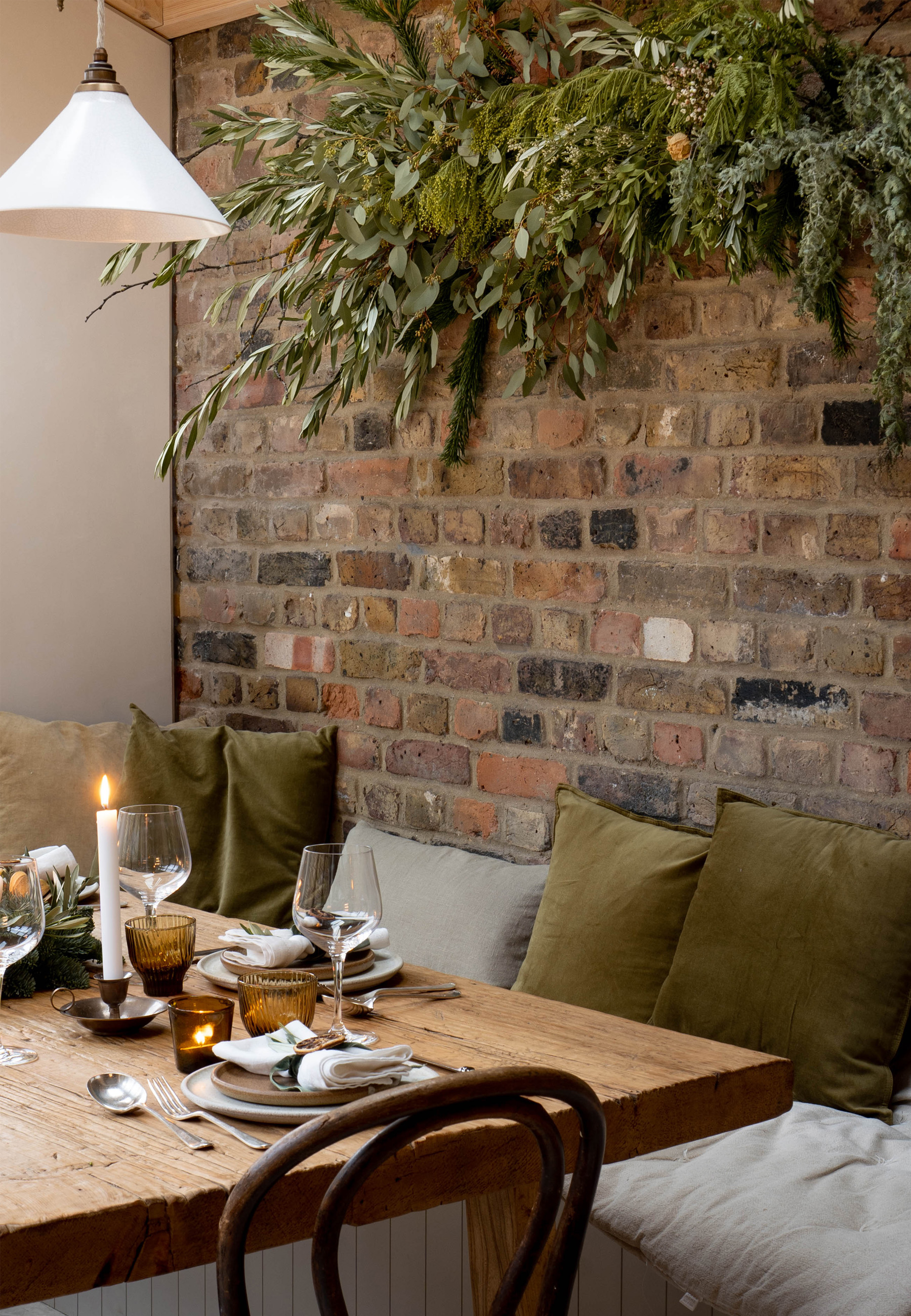 Winkie Candle Holder featured right.
Meanwhile in her bathroom, a masterclass in simplicity, warm neutrality and earthy hues, hangs an 1800s portrait of a nude, a figure that is not only beautiful but which she also defers to daily. 'I bought it from a lovely antique dealer in Rye and it was the first big art investment I have made,' she recalls. 'There is something mesmerising about her, I just couldn't stop looking at that painting. The choice of its location was a no-brainer to me: it serves as a daily reminder to embrace my femininity and my body, with all its imperfections.'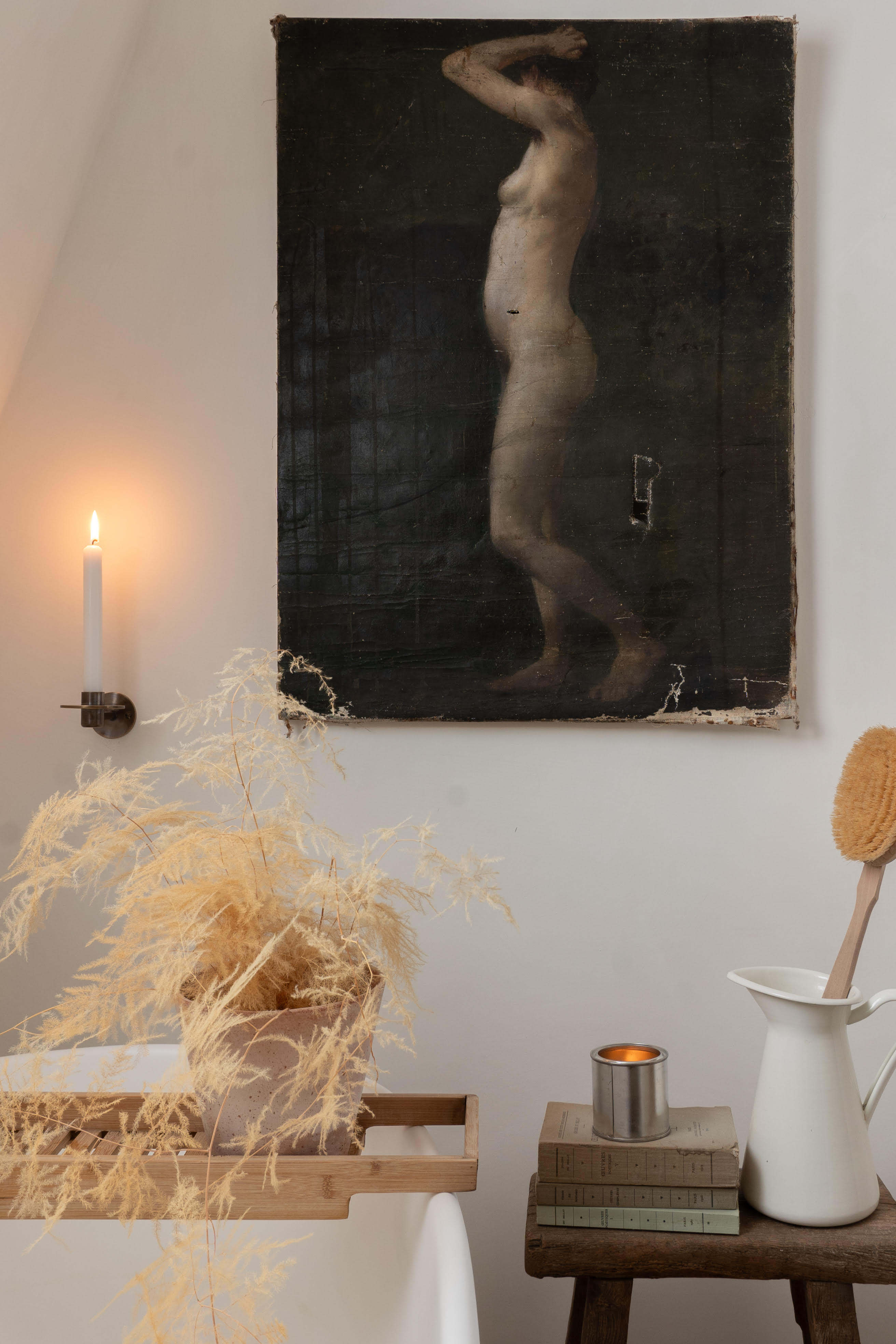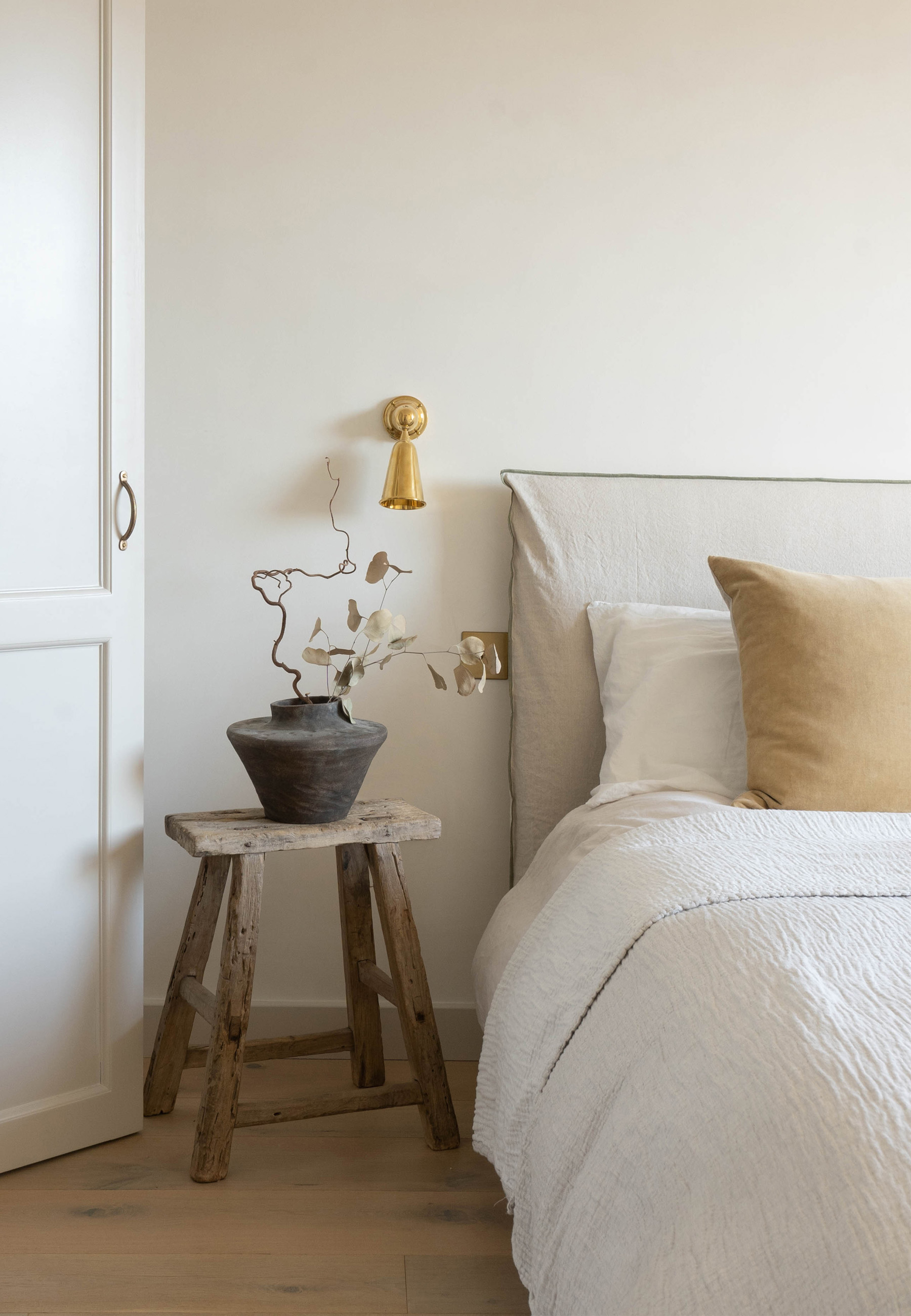 Leyland Wall Candle Holder featured left.
Newer amongst her treasures are her latest Rowen & Wren discoveries, which she eulogises for their adherence to her design principles of understatement and integrity. 'I came across Rowen & Wren as I was perusing the web for our front door accessories. I adore the timeless aesthetic and beautiful craftmanship – each piece feels like it has been around for hundreds of years, in the best possible way.'

As such, her Winkie Candleholders make such regular appearances at the dinner table that she scarcely bothers putting them away. And, with her Aubrey Oak Shelf, it was love at first sight. 'I knew I had to have it even before I knew where to place it. It is just so darling!' 
An Arushi rug, meanwhile, now resides becomingly amongst a newly created den, a cosy autumnal hideaway created just in time for the descending cool weather and darker days. All that is required now is to stock said den liberally with bounty from the Venetian pantry and retreat for the season – and, of course, for the telling of ever more beautiful stories.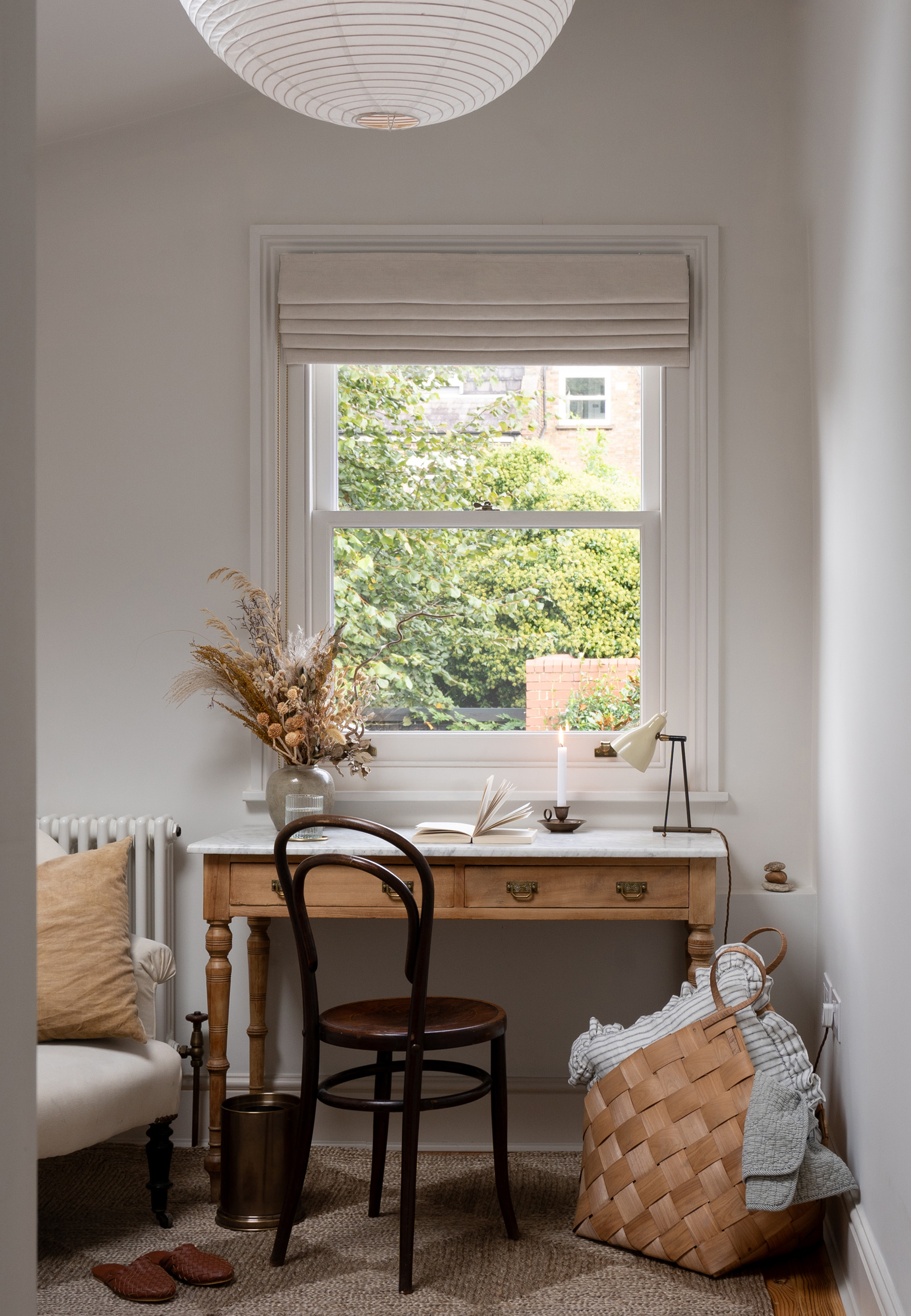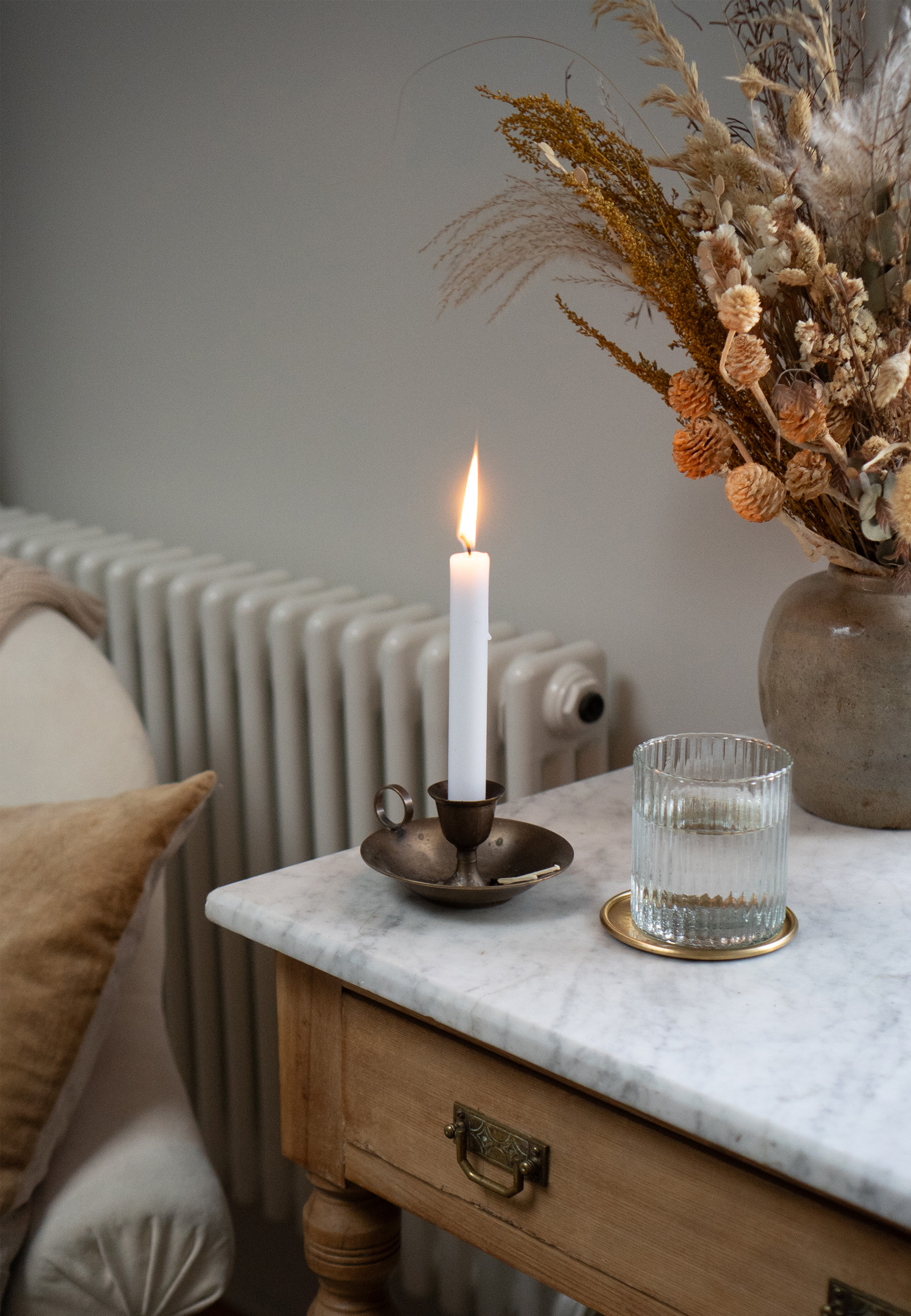 Arushi Jute Rug
and
Bilton Bin
featured left.
Winkie Candleholder
and
Lena Brass Coasters
featured right.
Interview by Nancy Alsop.