Lucy's Garden Journal – Spring
28 Apr 2022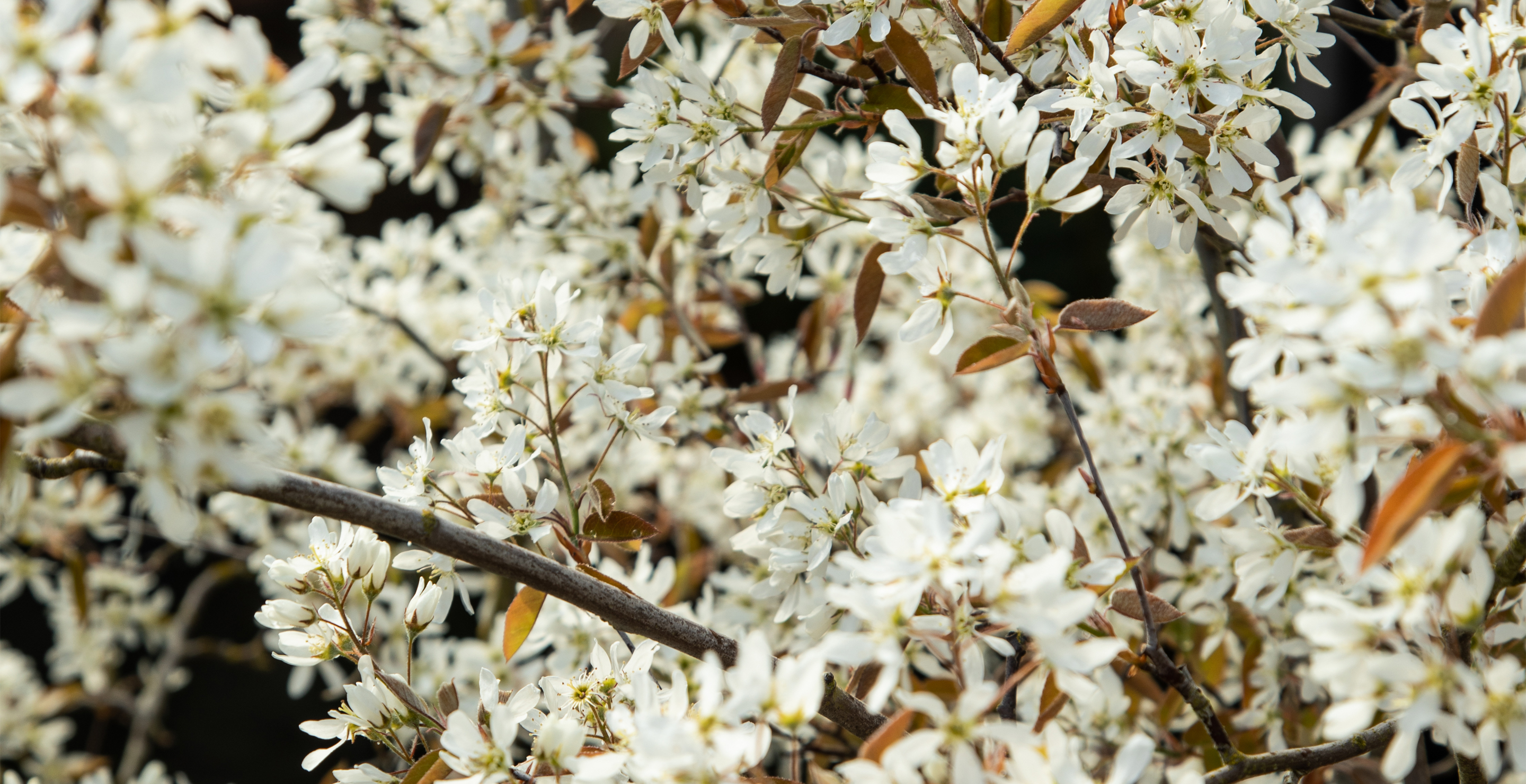 For some, it's the start of the year that sprouts seeds of fresh hope. But, in my opinion, there's no season more hopeful than spring. As winter releases its icy grip and bulbs begin to bloom, March through to May is a time that feels perpetually optimistic. Brighter days and balmier evenings suddenly become clearer on the horizon and, once again, the garden comes to life.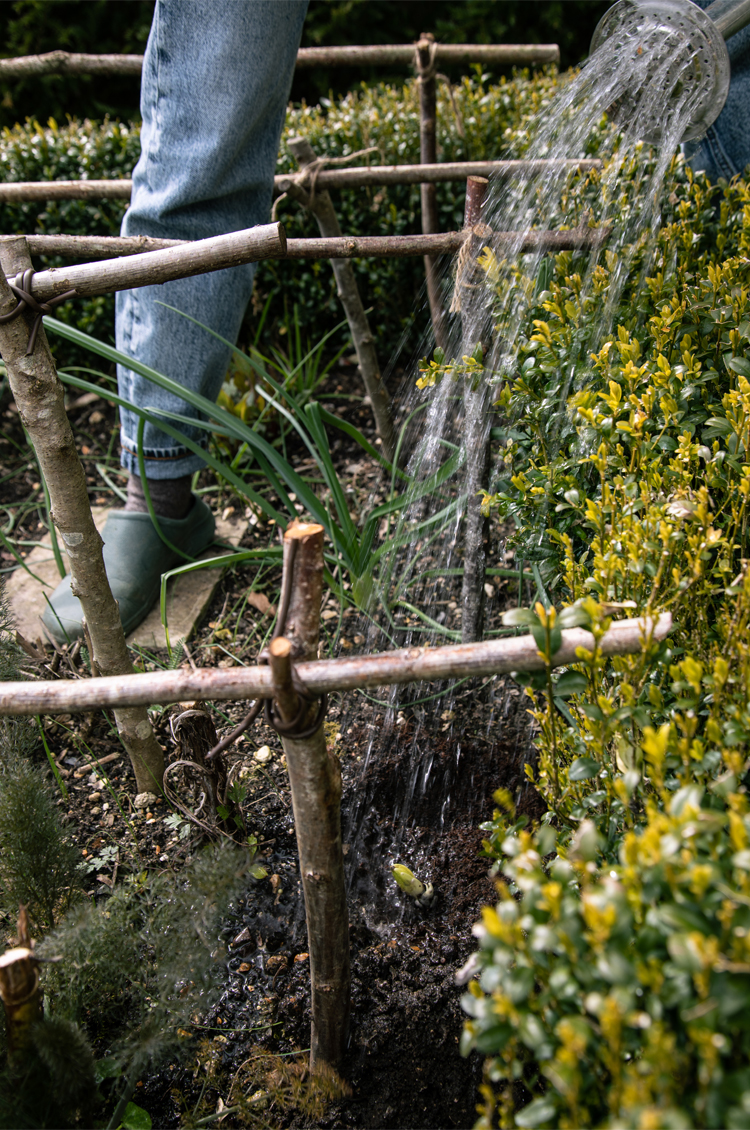 Foliage, at this time of year appears to pop up overnight. Thick and bouncy, punctuated by dashes of colour from the earliest blooms. Speaking of blooms, I decided to plant more Lily Regale this year. I loved them so much that I wanted to make sure there was plenty to enjoy inside as well as out. A few cuttings fill the house with the most gorgeous scent and it's a real treat to be able to fill a vase with homegrown flowers. I love the other flowers that start peeping through at this time of year too – slowly bringing the garden to life. The Amelanchier tree is such a lovely addition to the courtyard, blooming early florals for spring before it gets its leaves and turns to a darker tone later in the year.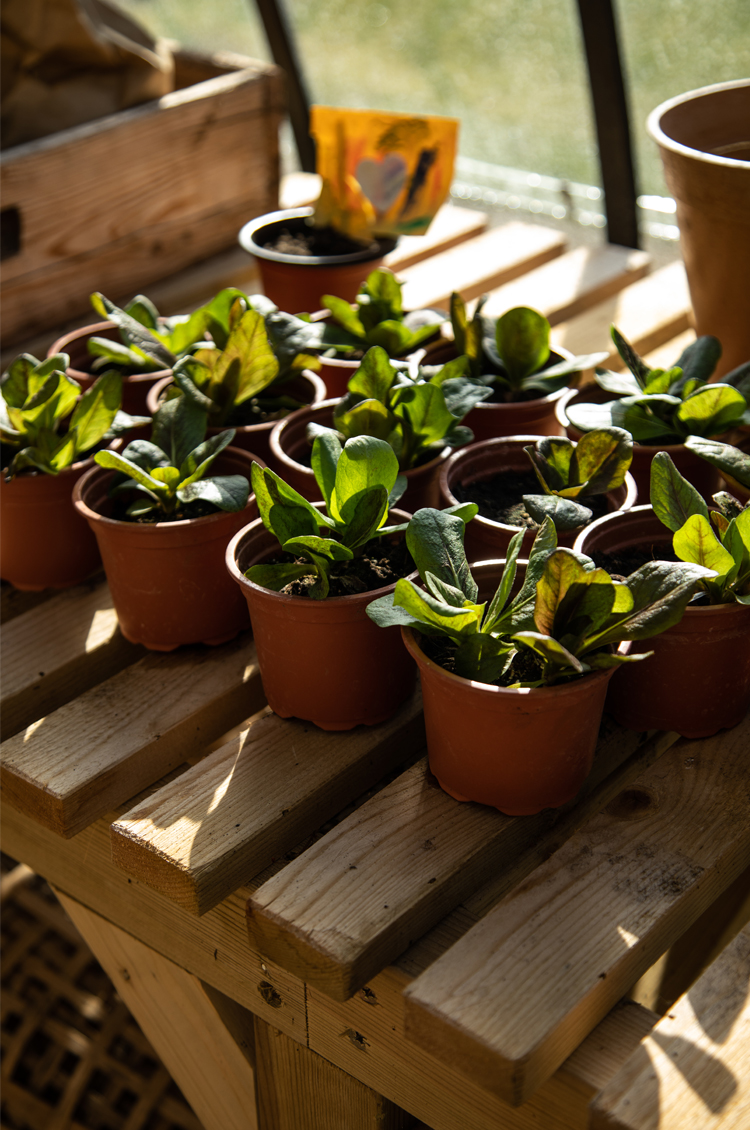 Meanwhile, in the greenhouse, the potted geraniums are coming along nicely – safe from exposure to winter's frosts now, it's finally time to pop them in the garden before it gets too warm beneath the glass. The vine inside the greenhouse is a white Cobaea and it's such a brilliant climber – it literally grips onto everything so I've decided to get some of the purple variety to add dashes of colour amongst the edibles here. Speaking of which, the chicories I'm growing will be great for salads come summer; they're the red and white variety and could be a great replacement for radicchios in our delicious greek salad recipe. The yellow raspberry canes are springing to life in the corner too. I find these much sweeter than the red variety and I grew these last year so this will be their second round. You'll also spy the Mother's Day plant I was given from Alma, it's a little rogue and I don't actually know what it is, but it's starting to sprout so I should soon find out.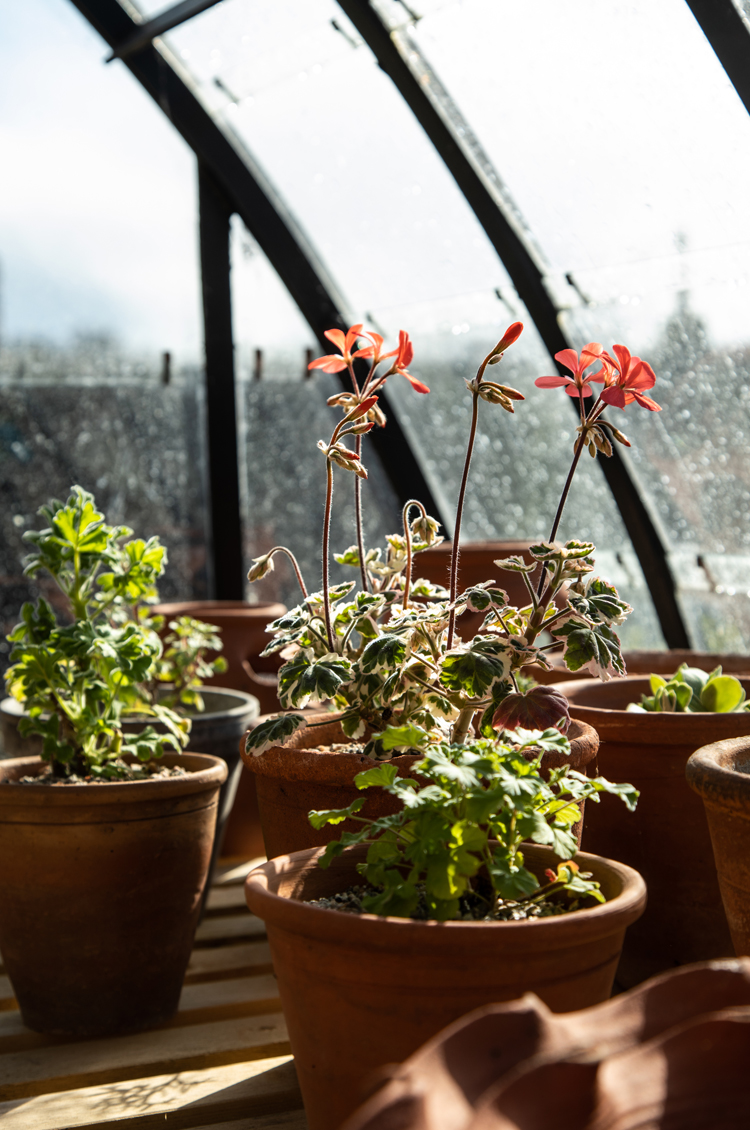 Outside, I've been checking in on the Forced Rhubarb before we take the cloche off. This type of rhubarb is particularly tender which makes it wonderful for salads, but we've had a few rounds of it now so I think this will be the last of it. I sent Sarah from our creative team home with my first lot who turned them into a compote and had it with clotted cream and scones. I can't think of a better way for them to have been used.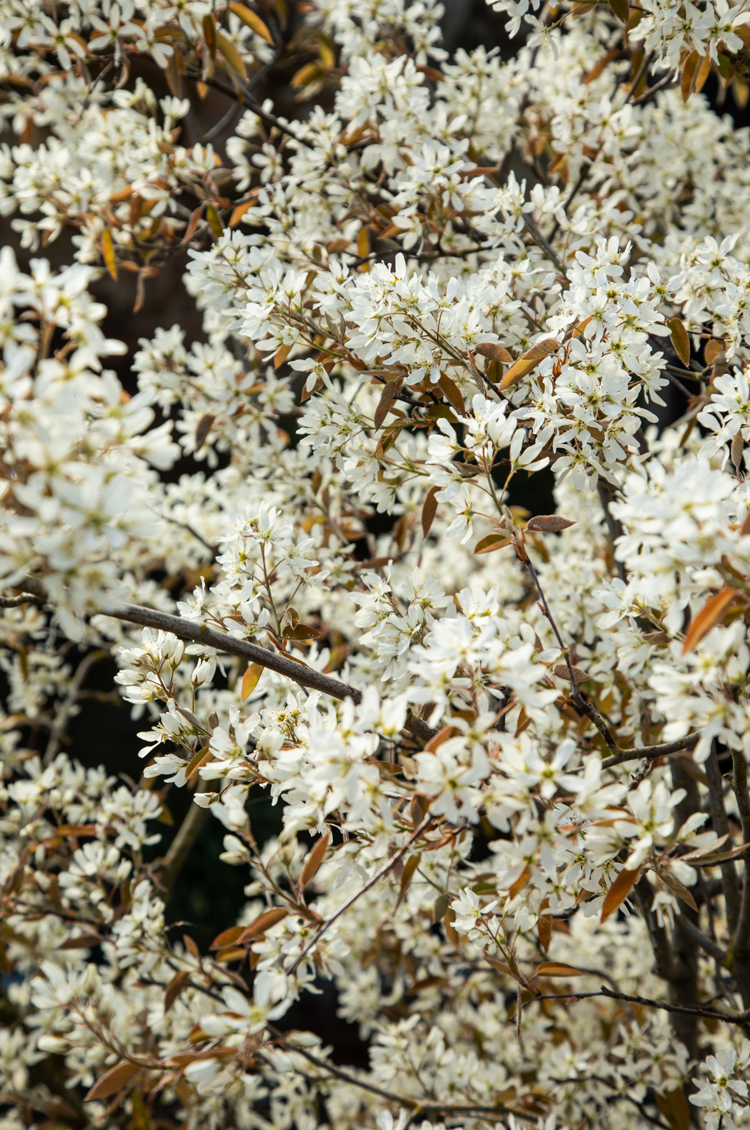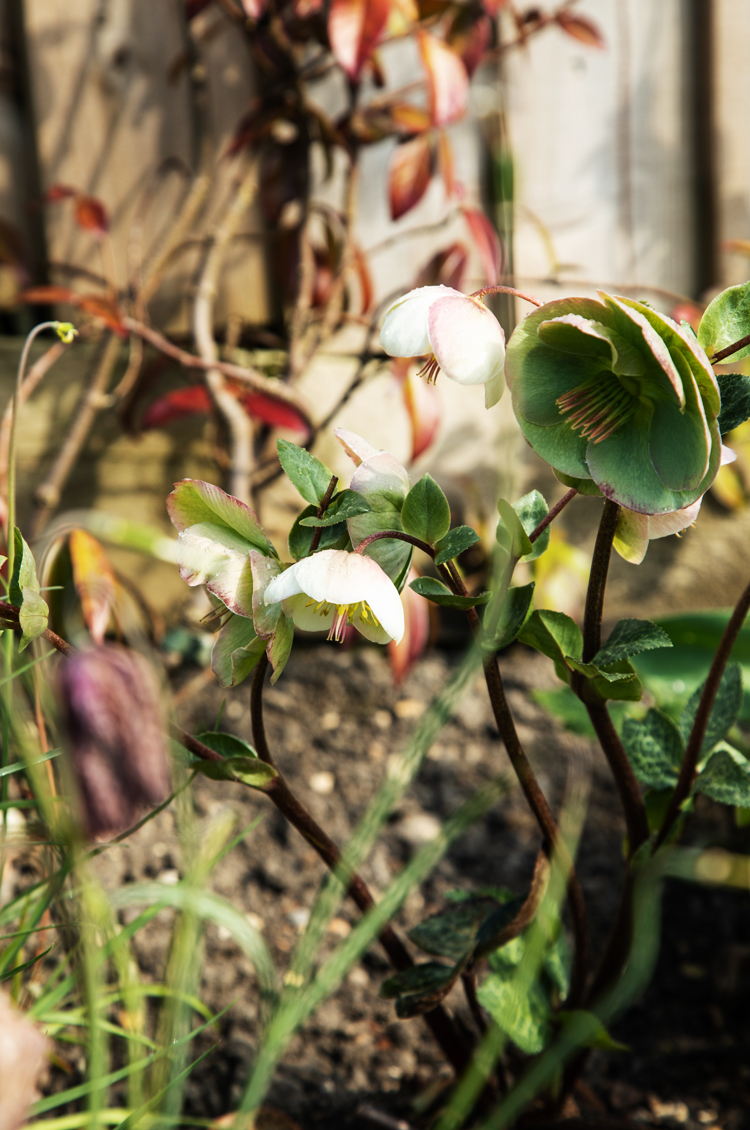 The soil is a little warmer now so early May is a time for some planting to occur. Firstly my gladioli bulbs, closely followed by my nasturtium seeds. I'm also just starting to see what dahlias have surfaced as I took the risk of leaving them in the ground over winter. Thankfully there are some little shoots starting to peek through and I've popped a lot more supports in place this year in preparation for everything springing up in a flurry.
Of course, with little ones in tow, the opportunity to sit still and take it all in is somewhat limited, but there's always the prospect of sundowners (post bedtime stories) to hold onto. Plus there is just something magical about gardening together, so we'll hold onto that too.